2021 POH Winner– EB Luxury Homes: Elegance Reimagined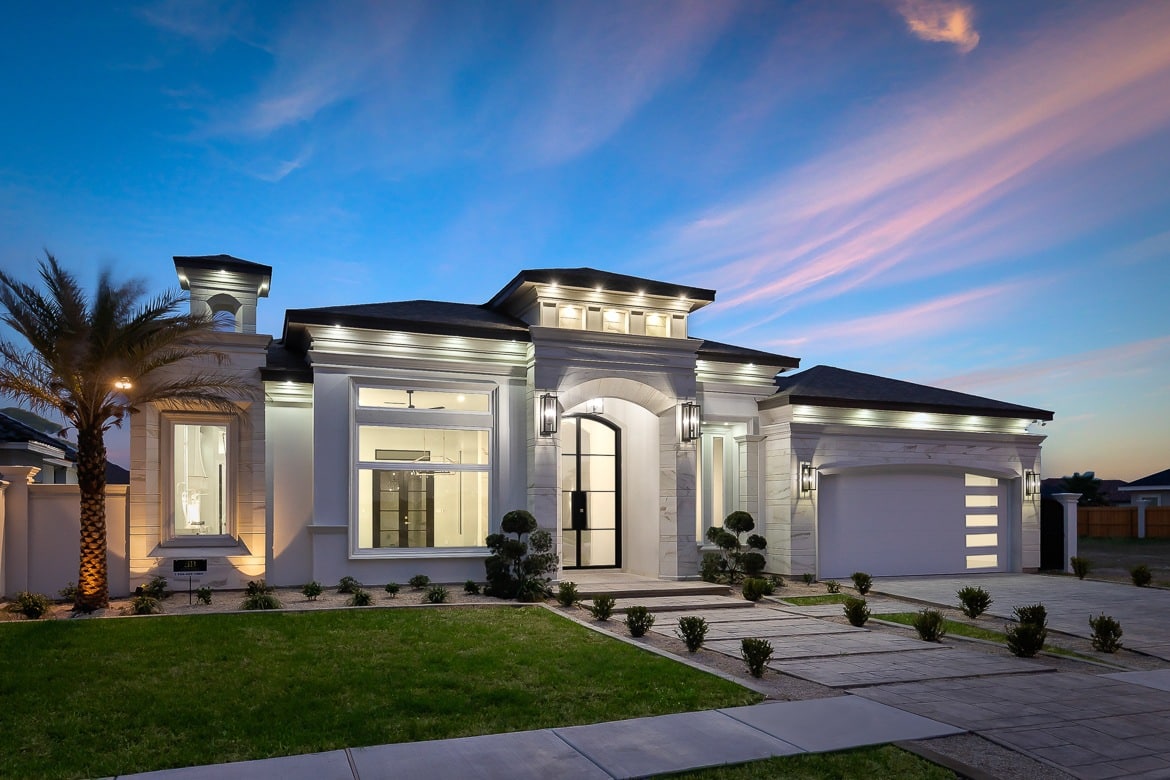 Home by: EB Luxury Homes
Subdivision: Vendome
City: McAllen, Tx
Home Specs: 3 Bed / 2.5 Bath / 2 Garage / 2,188 Sq. Ft. (Living) / 2,895 Sq. Ft. (Total)
Property Status: SOLD
2021 RGVBA Parade of Homes Award:
"Best Home in the $301-350K Category"
---
Want to know what an award-winning "Best Home: $301K-350K" looks like? EB Luxury Homes designed and built a distinctive 3 bedroom, 2.5 bath home that earned them this award in the 2021 Parade of Homes. With an ultra-modern Mediterranean exterior that utilizes creamy white Cantera stone and stucco, dusky gray roof, oversized glass windows, and arched glass entry door, the home is a delight to behold.
Inside, sparkling white Amani porcelain tile covers the floor of the open concept living, dining, kitchen area.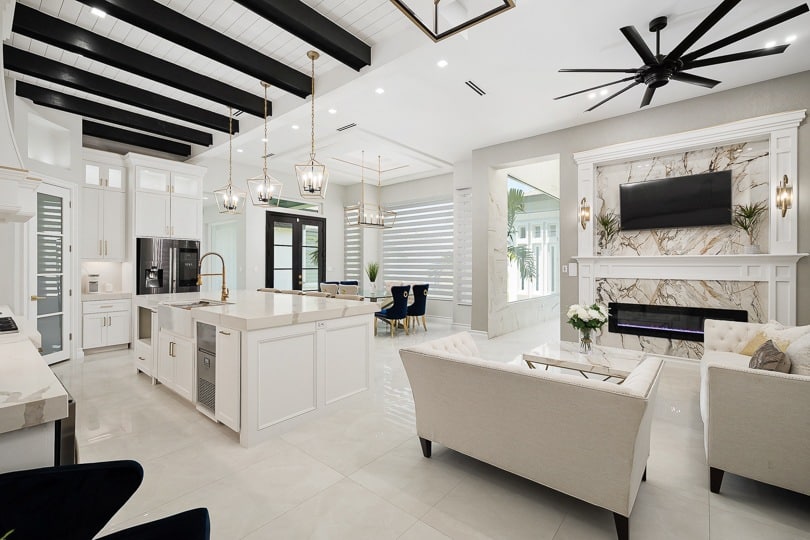 Unique ceiling designs, custom created for the home, add a superb impact, and an oversized picture window with a view to the private middle courtyard floods natural light into the space.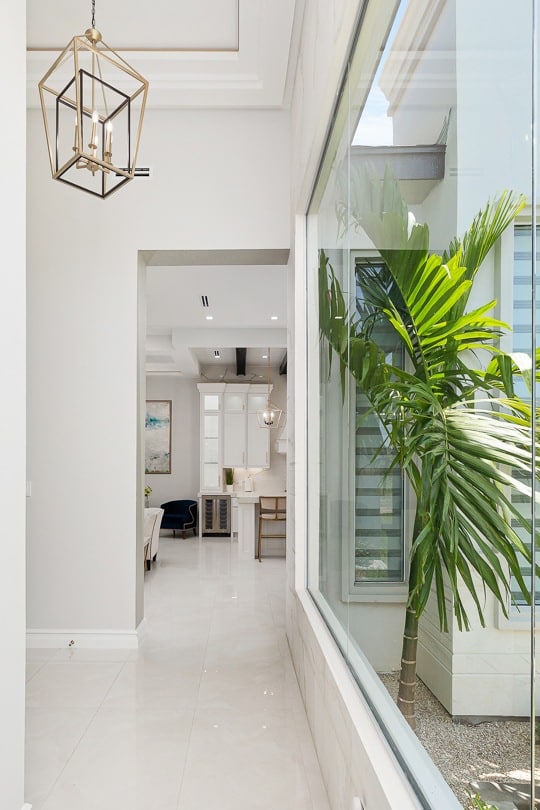 The private Master Suite is what dreams are made of: a romantic fireplace surrounded by exotic porcelain tile, and a bathroom with a glassed-in steam shower plus an immense walk through closet with plentiful built-ins. The home overall is a tribute to excellence in concept and design.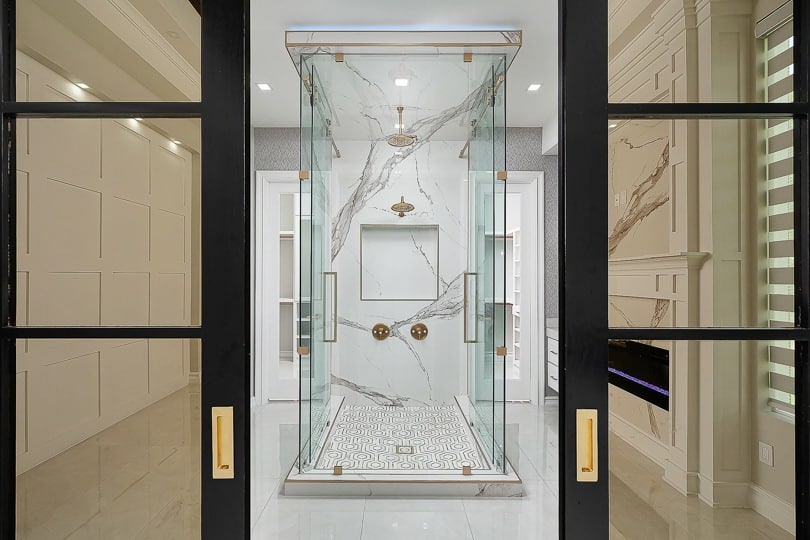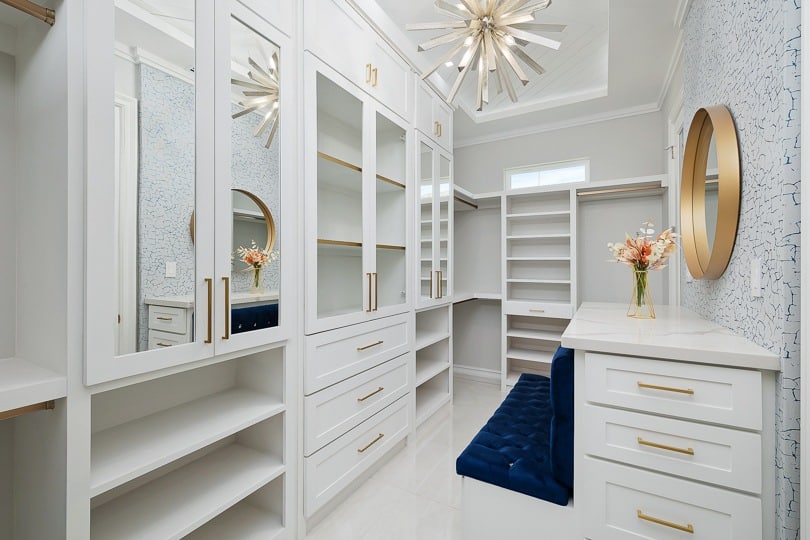 To say that Jesus Espino is proud of winning the Best Home Award in his category ($301K to $350K category) would be an understatement. He started EB Construction in 2017, so his company is not new, but this was his first entry in the Rio Grande Valley Builders Association's Parade of Homes. And to win First Place in a category where he competed with some of the Valley's best builders—companies whose work he greatly respects—is an admirable statement of what he has been able to accomplish.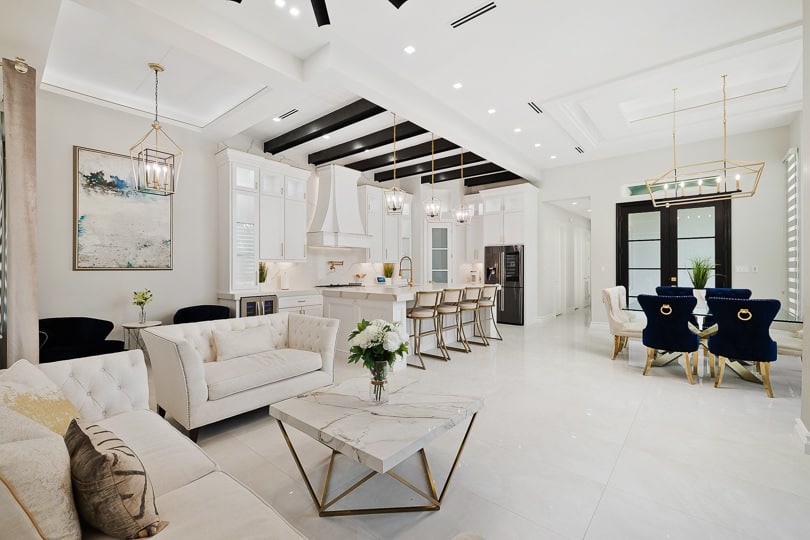 Jesus Espino is the one who works with each customer to refine their ideas before he hands them over to his design staff, and he firmly believes in putting his customers' needs above his own. Often, he is aware that the recommendations he makes to his customers will end up costing him more money and time, but his reward is not only their satisfaction but his as well by knowing he is giving his clients more than what they ever expected.
As a new member of the BUILT TO SAVE® program, EB Construction has once again gone the extra mile for customers and will be providing third-party inspections by licensed home energy raters to verify the energy efficiency and high-performance construction of the company's homes.
HOME FEATURES:
Elegant natural Cantera stone on exterior, with high quality stucco finishes
Unique & stylish stamped concrete with natural stone finishes
Beautiful exterior landscaping with a six-station sprinkler system
Open Concept floorplan with an unmatchable view of the middle courtyard
Amani white 24"x 48" porcelain flooring w/ exterior natural Cantera flooring
Exceptional ceilings throughout, with beautiful custom-painted light fixtures
Smart Home amenities, plus wine cooler, ice maker, & pot filler in kitchen
Elegant fireplace in Living and Master featuring exotic one-piece Calacatta Lux porcelain slabs
Impressive steam shower with one-piece porcelain slab throughout wall & ceiling
Security cameras & alarm system with Smart Lock entry door system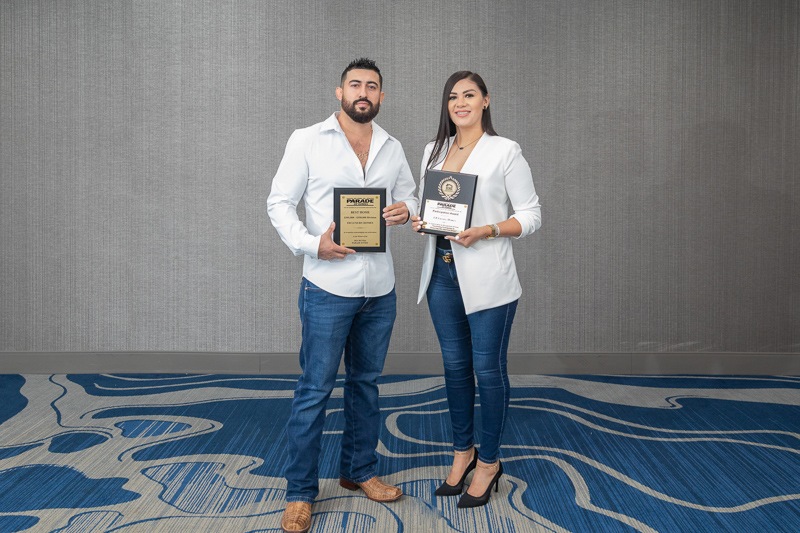 Jesus Espino & Griselda Espino
DISCLAIMER: The home in this feature and the price category in which it won awards may not currently be built at that price range due to the current pandemic-spurred shortages and higher prices of construction materials.
© RGV New Homes Guide, 2021. Unauthorized use and/or duplication of this material without express and written permission from this site's author and/or owner is strictly prohibited. Excerpts and links may be used, provided that full and clear credit is given to RGV New Homes Guide with appropriate and specific direction to the original content.