2021 POH Winner– Waldo Homes: Collection of Perfection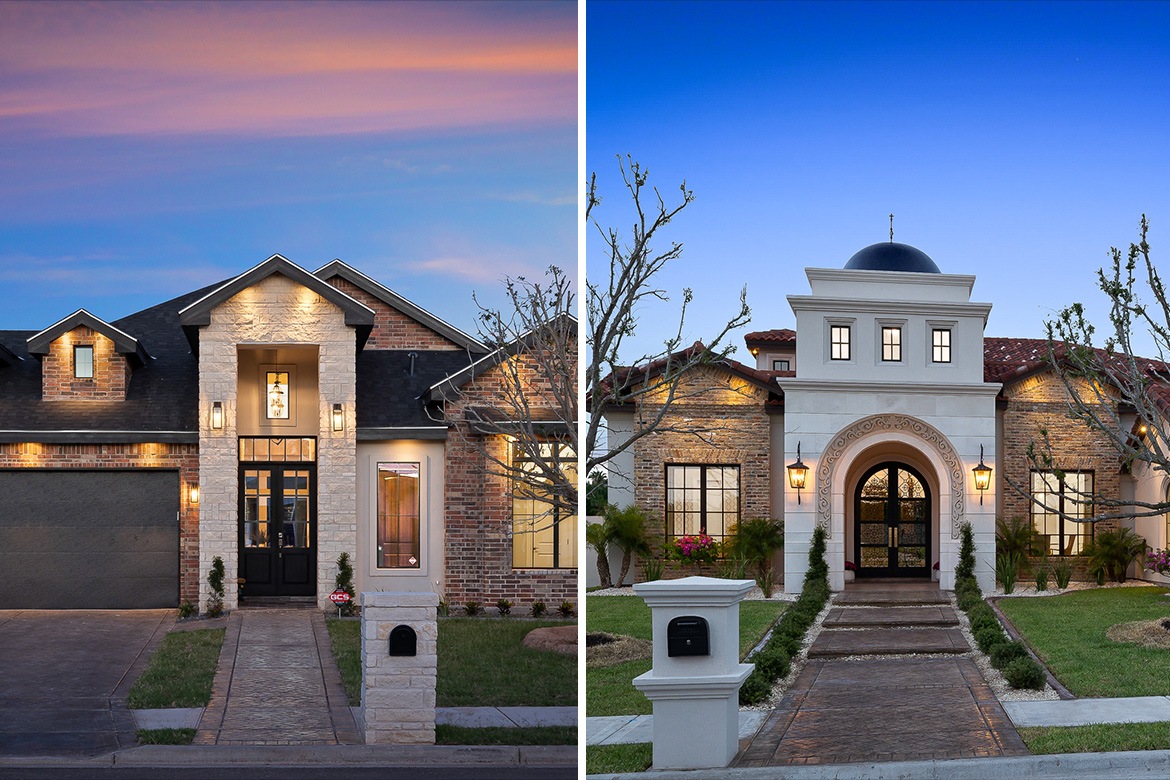 ENTRY 1:
2021 RGVBA Parade of Homes Award:
"Best Home in the $251-300K Category"
Home by: Waldo Homes
Subdivision: Lumen at Los Lagos Golf Club
City: Edinburg, Tx
Home Specs: 3 Bed / 1 Bar / 2.5 Bath / 2 Garage / 2,205 Sq. Ft. (Living) / 2,939 Sq. Ft. (Total)
Property Status: SOLD
ENTRY 2:
2021 RGVBA Parade of Homes Awards:
"Best Home in the $451-500K Category" & "Most Energy Efficient Home"
Home by: Waldo Homes
Subdivision: Sorrento Trail on Northgate Lane
City: McAllen, Tx
Home Specs: 3 Bed+Office / 2.5 Bath / 2 Garage / Pool / 2,912 Sq. Ft. (Living) / 3,728 Sq. Ft. (Total)
Property Status: Model Home – 8904 N. 9th St. | McAllen, Tx
Waldo Homes, for many years, has consistently won awards in the annual RGV Parade of Homes, and this year is no different. Two Waldo Homes entries secured three top honors: "Best Home: $251K-300K"; "Best Home: $451K-500K"; and "Most Energy Efficient Home."
Their first winning entry, awarded "Best Home: $251K-300K," has a contemporary Farmhouse exterior. Red brick is combined with light cream stone, deep brown accents, and an oversized dark iron and glass front door. The interior blends beige brick accent walls, dark beamed cathedral ceilings, and brown ceramic wood plank tile flooring with contemporary touches of pale cream cabinetry and polygon clerestory windows.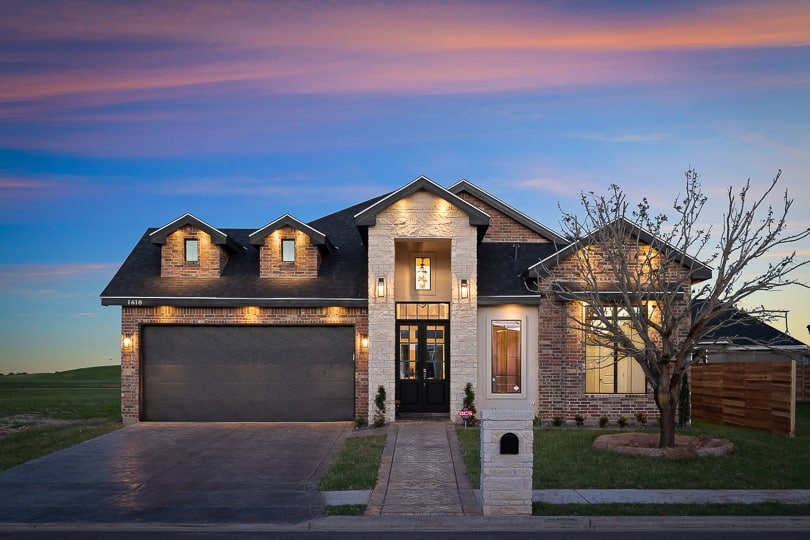 Waldo Homes' second entry was awarded both "Best Home: $451K-500K" and "Most Energy Efficient Home." This Spanish Mediterranean home with red clay barrel tile roof, Chicago brick, Cantera stone, royal blue cupola, and massive custom wrought iron and glass front door is a triumph of design. The interior as well reveals quality and originality. It sparkles with whites and creams, marble and Cantera, crystal and gold. With its energy efficiency rating, this home is a true winner.
With its Parade of Homes entries, Waldo Homes continues to astonish and impress. The 2021 Parade dates did not allow the company enough time to build a larger home that it usually enters into such events—the kind that won them the "People's Choice" and back-to-back "Best of Show" awards in the past two years.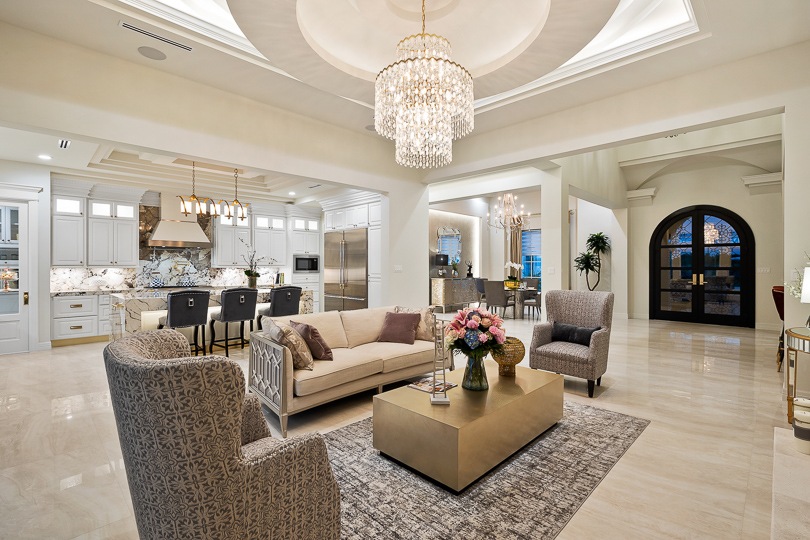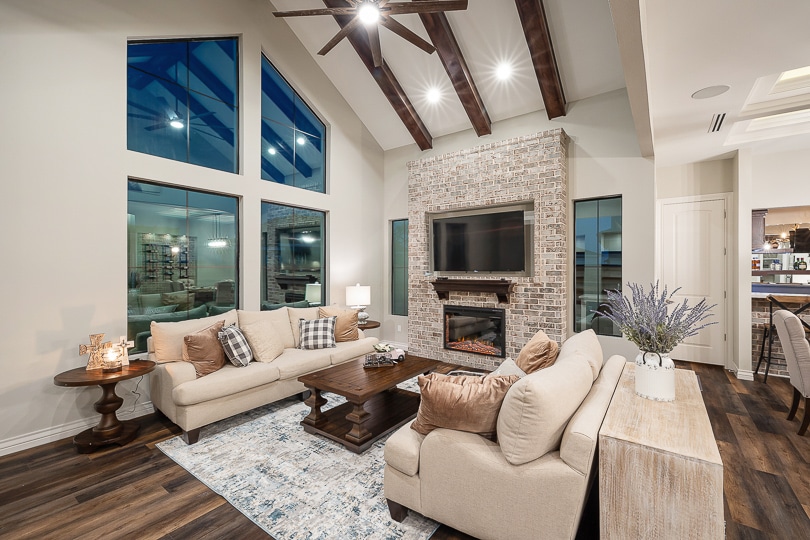 So, this year, they pivoted to compete with smaller homes in two of the lesser-priced categories and won First Place in each of them. And, most distinguishing, out of all 21 homes in the Parade, one of Waldo's BUILT TO SAVE® homes won the "Most Energy Efficient Home" award—a huge testament to the superior energy efficiency of a Waldo home and its energy saving high performance.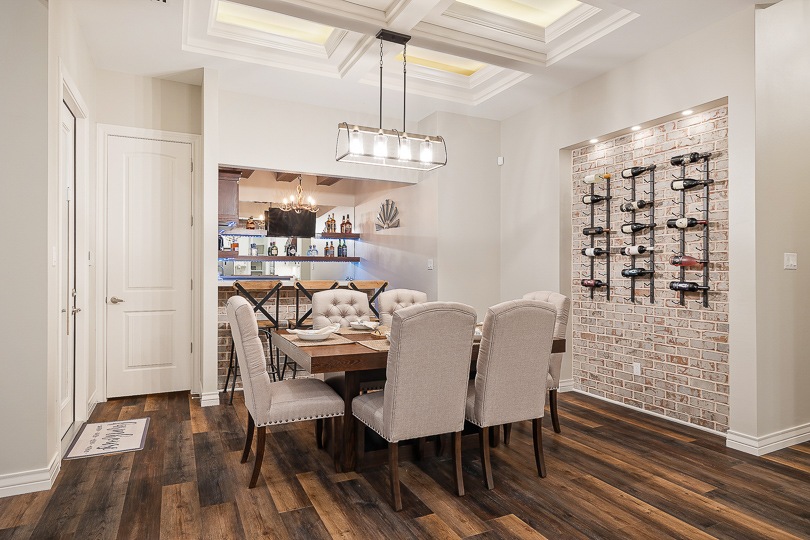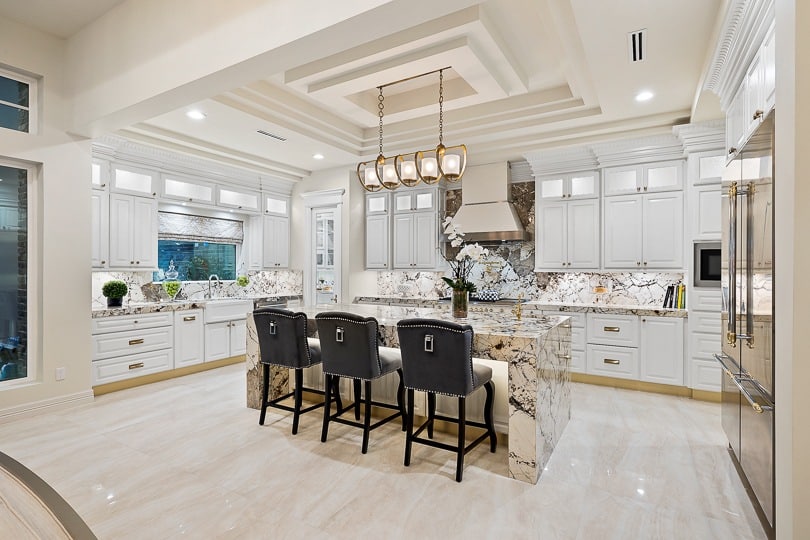 Parade of Homes visitors familiar with Waldo Homes and how their homes can impress the soul were not disappointed. Despite being smaller in size than Waldo's typical Parade entries, the homes were tremendously impressive and, not surprisingly, projected the Waldo "wow factor": the architectural beauty of the exteriors, the unique and stylish interior design, and the exotic and eye-catching luxury of the finishing details.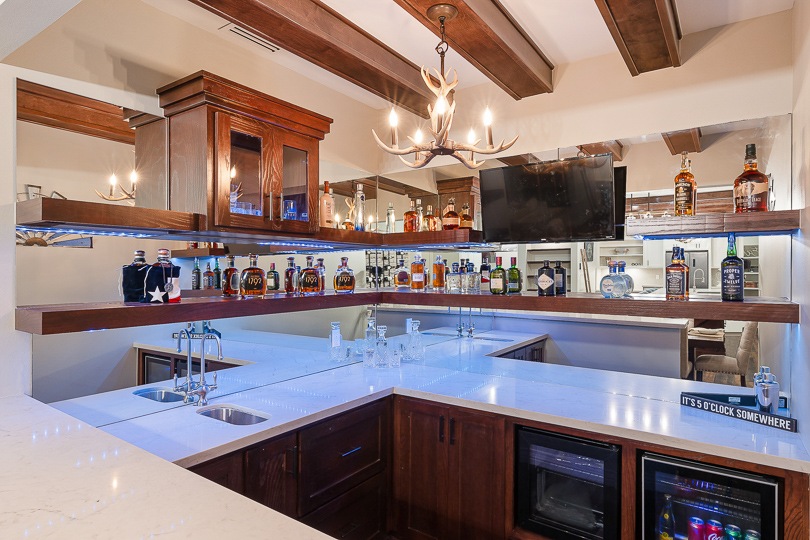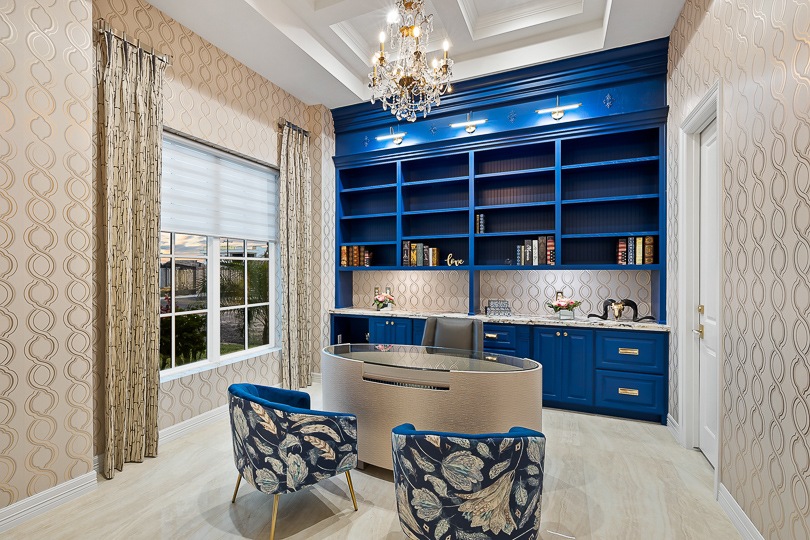 With close to two dozen Parade of Homes awards to date, Waldo Homes can, without a doubt, truly be called an "award-winning builder." But what gives the company the most satisfaction is winning the hearts of customers. While others may try to copy and build a home that fakes the Waldo look, the part of the company that cannot be duplicated is the Waldo team's genuine and kind nature of treating their customers as they themselves would like to be treated.
Entry #1 in Edinburg, TX
HOME FEATURES:
Trendsetting modern Farmhouse design
Energy efficient spray foam utilized for savings
Interior with dramatic vaulted ceilings
Elegant rustic wood beams throughout
Grand scenic polygon windows in living room
Spacious spa-like Master bath with corner Jacuzzi
Walk-in Master shower sauna with body jets
Walk-in Master closet with extended storage space
Exclusive rustic walk-in bar, ideal for entertaining
Charming pergola nestled in backyard patio
Photos by: Photograph RGV
Entry #2 at 8904 N. 9th St. in McAllen, TX
HOME FEATURES:
Spanish/Mediterranean style home
Authentic Chicago brick throughout exterior
Superb top quality clay roof
Energy efficient spray foam & Hebel thermal insulation
Alexa-wired Smart Home
Extravagant light fixtures throughout
Grand panoramic windows
Real Cantera stone interior chimney
Exceptional quality European gas appliances
Luxurious spa Jacuzzi and Travertine pool
Photos by: Photograph RGV
You can visit Waldo Home's award-winning model home at Sorrento Trail on Northgate Lane – 8904 N. 9th St. in McAllen, Tx by making an appointment, Monday through Saturday.
Enjoy The Virtual Tour
Of This Award-Winning Home!
The Parade entry in Edinburg has sold; however, you can still see its virtual tour here. Enjoy!
Enjoy The Virtual Tour
Of This Award-Winning Home!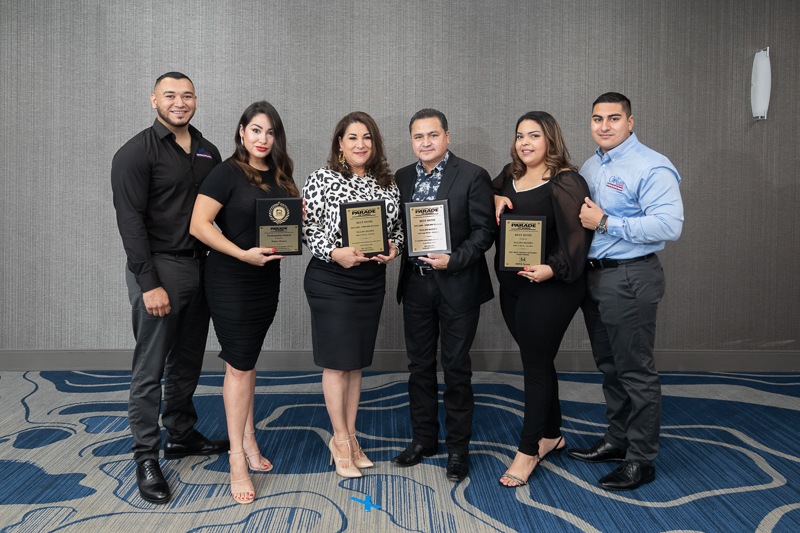 (L-R) Juan Garza, Karen Waldo, Teresa Waldo, Luis Waldo, Allison Cavazos, & Daniel Waldo
DISCLAIMER: The home in this feature and the price category in which it won awards may not currently be built at that price range due to the current pandemic-spurred shortages and higher prices of construction materials.
Get In Touch With Waldo Homes
Contact Waldo Homes for a consultation on having them build your new dream home.
© RGV New Homes Guide, 2021. Unauthorized use and/or duplication of this material without express and written permission from this site's author and/or owner is strictly prohibited. Excerpts and links may be used, provided that full and clear credit is given to RGV New Homes Guide with appropriate and specific direction to the original content.