2021 POH Winner – LTR Construction: Spanish Revival Masterpiece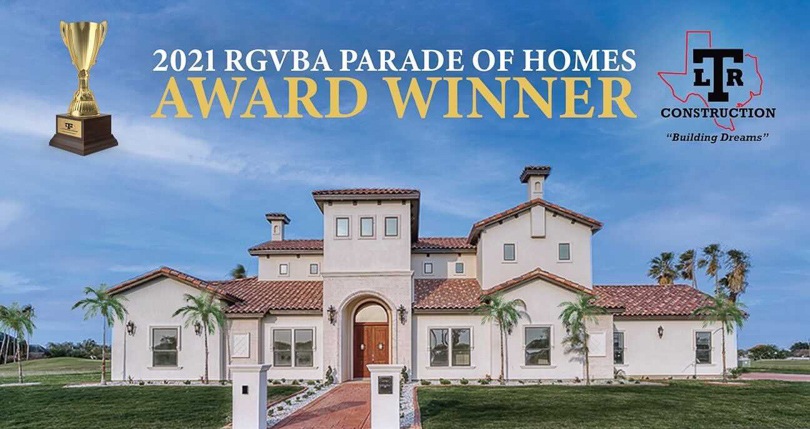 Home by: LTR Construction
Subdivision: Tierra Santa
City: Weslaco, Tx
Home Specs: 5 Bed / 4 Bath / 3 Garage / 3,782 Sq. Ft. (Living) / 5,826 Sq. Ft. (Total)
Property Status: SOLD
2021 RGVBA Parade of Homes Awards:
"Best of Show," "People's Choice Award," & "Best Home in the $651-700K Category"
---
A triple win for LTR Construction in this year's 2021 Parade of Homes! This 5 bedroom, 4 bath new home entry ran away with three extremely prestigious awards: "Best of Show," "People's Choice," and "Best Home: $651K-700K." Constructed in the Spanish Revival style with a contemporary flair, the exterior consists of a soothing off-white stucco with Cantera stone accents, a classic red barrel tile roof, and a large arched entry door.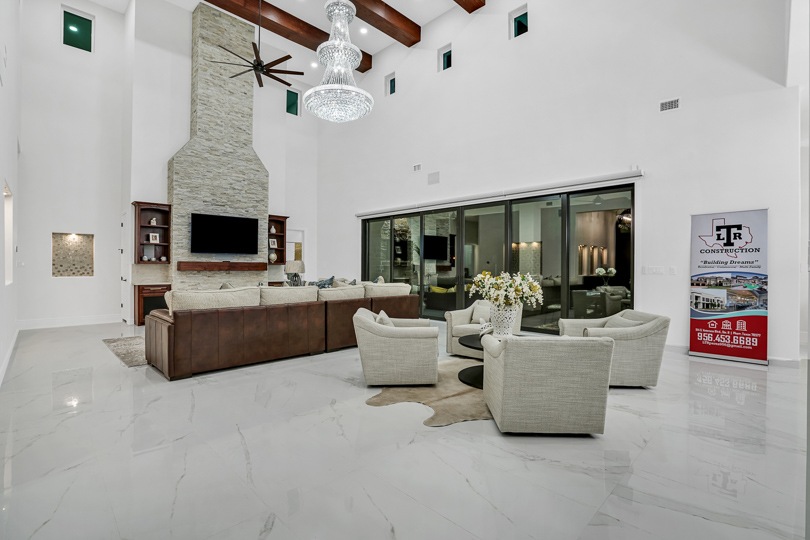 The open concept interior is elegant, and the living area is magnificent with a lofty 2 story beamed ceiling and an equally towering stone fireplace surround. Sparkling white porcelain flooring covers the area, and niches, clerestory windows, and an immense crystal chandelier complete the design.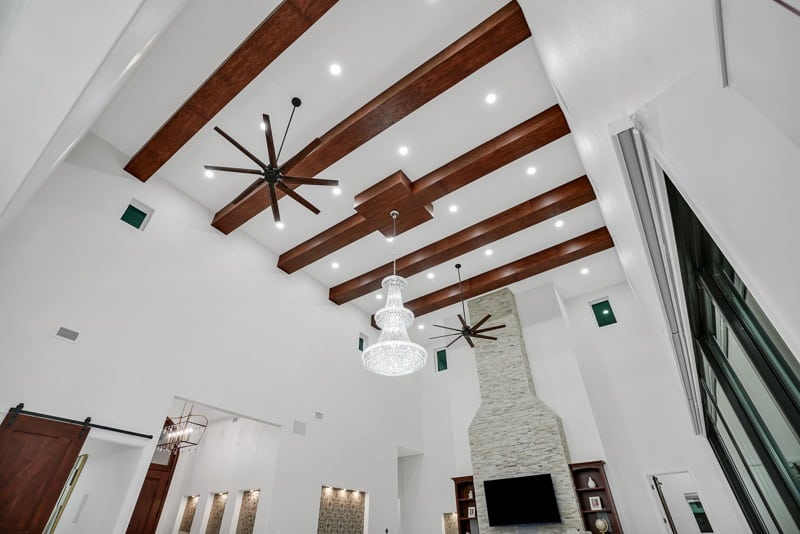 The kitchen, with its contrasting colors of dark wood cabinetry, shining stainless appliances, and white quartz countertops, absolutely pops.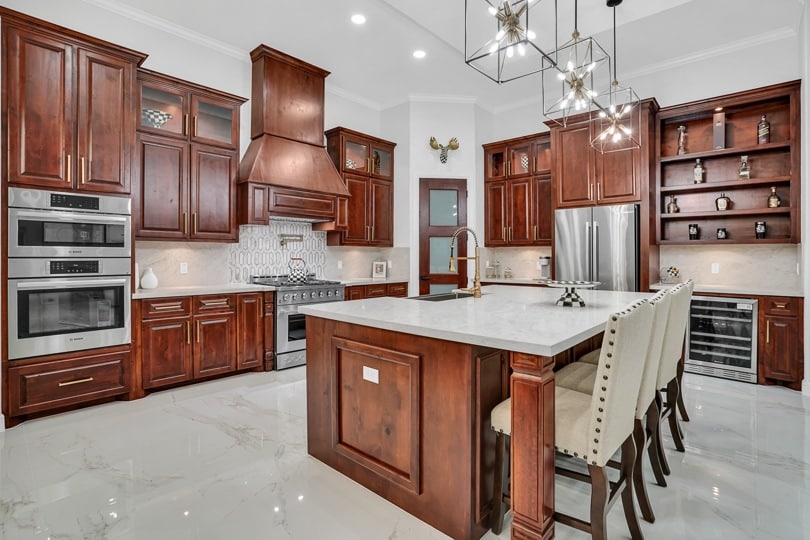 The Master bedroom and bath have exceptional touches: a fireplace in the bedroom, and in the bath—a centered soaking jacuzzi, and a walk-through His 'n Hers shower. The home is unquestionably a winner three times over.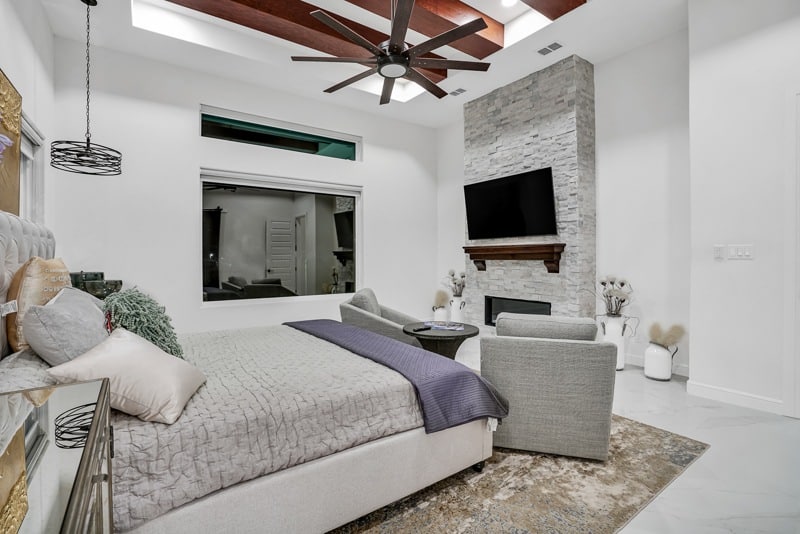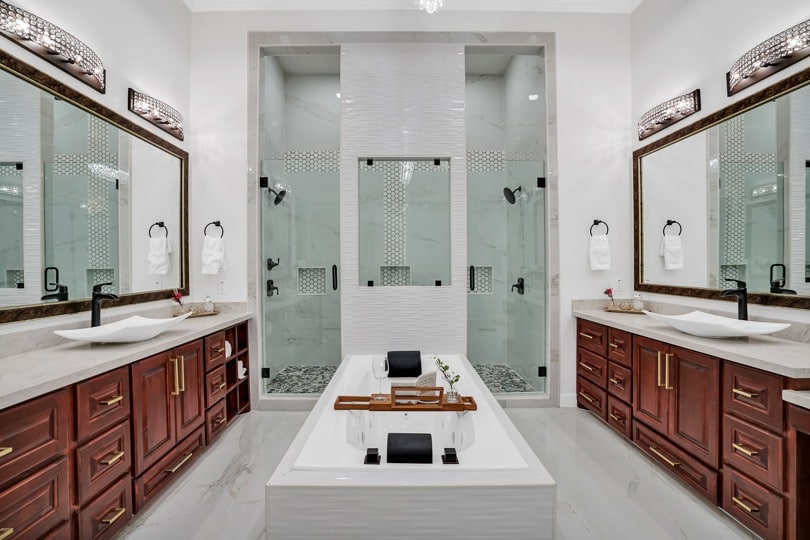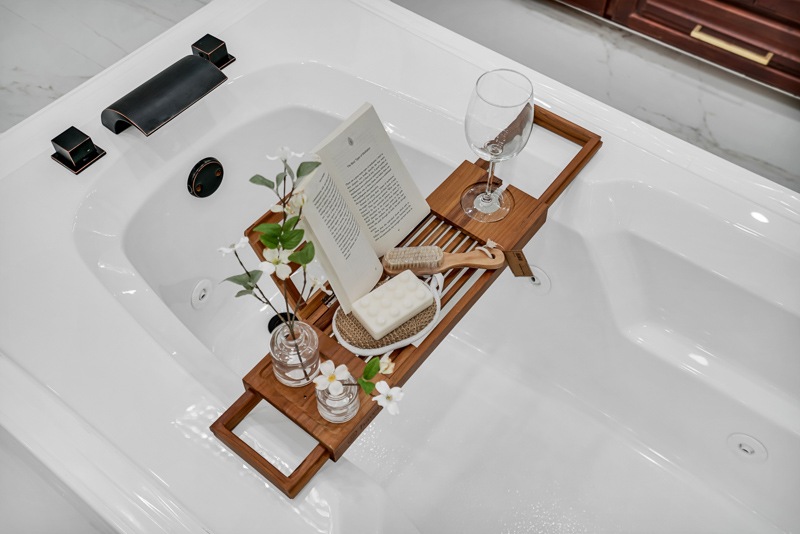 With a history of building homes as early as the 1980's, LTR Construction is by no means a new company. However, this was the first time that the company submitted an entry into the Rio Grande Valley Builders Association's annual Parade of Homes…and won the competition's two top awards: "Best of Show" and "People's Choice"!
The awards are certainly well-deserved. Yet this is not an example of an overnight success. The home's beauty, craftsmanship, and luxury took years of builder/owner Roy Perez' hard work with honing designs and construction skills, and decades of experience along with Tino Perez, his dad who passed in 2018. Roy has had the opportunity to experience time in large metropolitan cities such as Houston, Dallas, Los Angeles, and El Paso which have inspired him with new ideas and innovation to bring down to the Rio Grande Valley.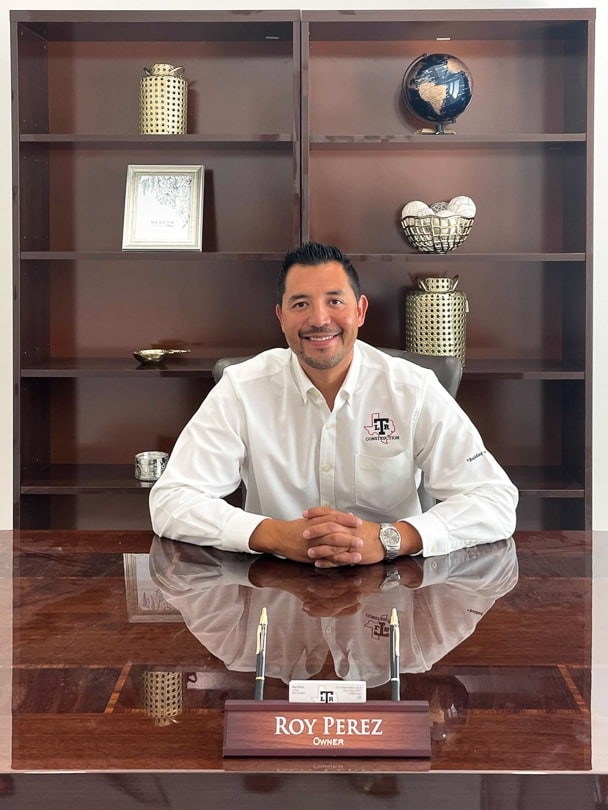 Roy describes himself as self-driven, strong work ethic, and meticulous when it comes to the details. He takes pride in being personally involved in all of his projects—from meeting his customers, to design, and through all phases of construction. His dedication to his work is evident in the superior rating the company receives in customer satisfaction even after the sale. LTR Construction is definitely a reflection of Roy's desire—and his dad's spirit—to be the best at everything he does.
Having a Business Management degree from the University of Texas-Pan American and decades of construction experience, Roy Perez is poised to take his company to the next level. He recently became a BUILT TO SAVE® builder member, and although his homes are currently energy efficient, he will now have a certificate to give his homebuyers for actual proof.
HOME FEATURES:
Luxurious Mediterranean home
5 bedrooms & 4 bathrooms
Oversized 3 car garage
Porcelain flooring throughout
Custom ceiling designs & LED lighting
Custom cabinets & quartz countertops throughout
Energy efficient spray foam insulation & SMART Home
Reverse osmosis drinking water system
3 fireplaces, 1 firepit, & outdoor kitchen
Children's playground included
Sprinkler system & landscaping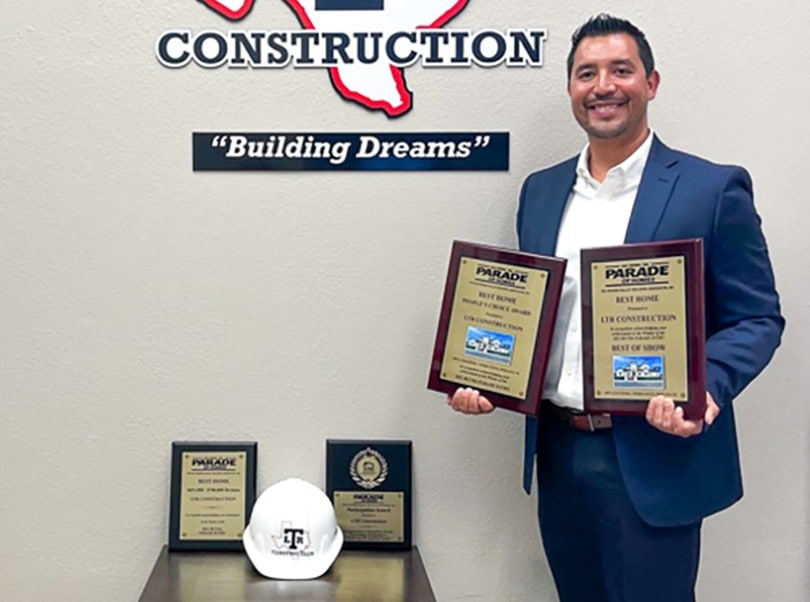 DISCLAIMER: The home in this feature and the price category in which it won awards may not currently be built at that price range due to the current pandemic-spurred shortages and higher prices of construction materials.
© RGV New Homes Guide, 2021. Unauthorized use and/or duplication of this material without express and written permission from this site's author and/or owner is strictly prohibited. Excerpts and links may be used, provided that full and clear credit is given to RGV New Homes Guide with appropriate and specific direction to the original content.