2021 POH Winner – Homes By Innovative: Transitional with a Modern Touch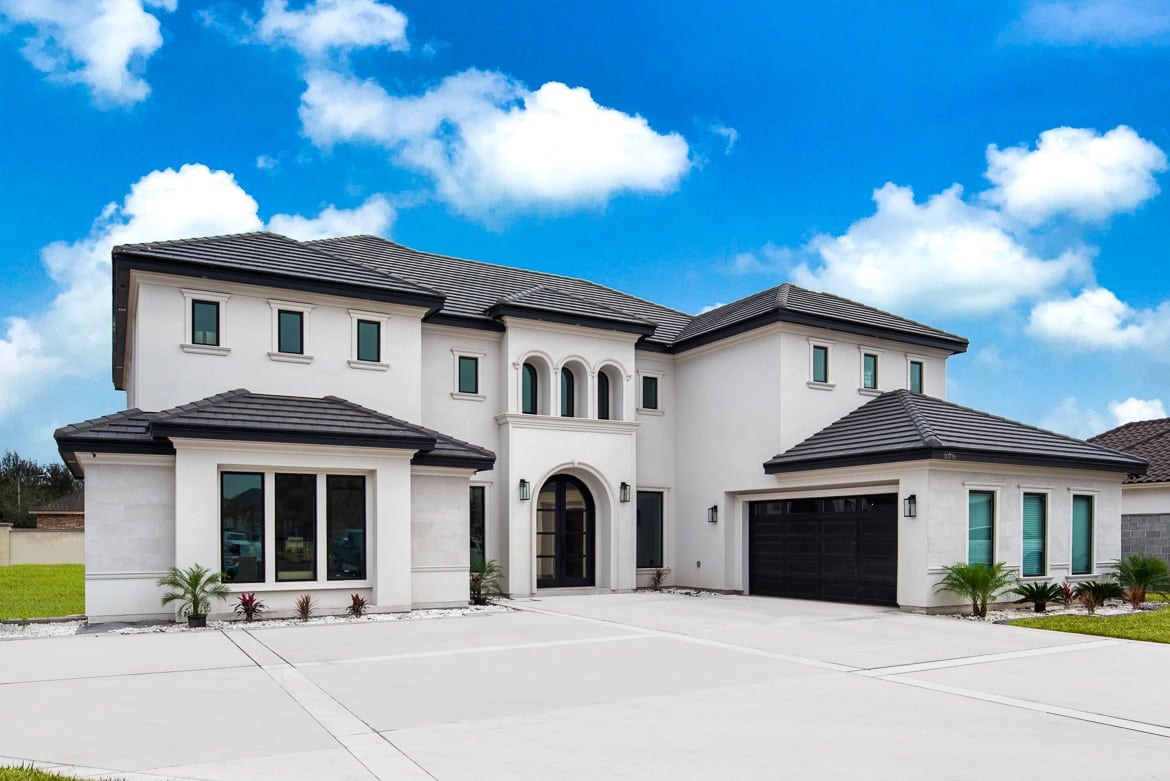 Home by: Homes By Innovative
Subdivision: Quail Crossing
City: McAllen, Tx
Home Specs: 5 Bed / 1 Theater Room / 1 Office / 4.5 Bath / 2 Garage / 4,947 Sq. Ft. (Living) / 5,732 Sq. Ft. (Total)
Property Status: SOLD
2021 RGVBA Parade of Homes Awards:
"Best Home in the over $900K Category"
---
State-of-the-art in both design and quality, a 5 bedroom, 4.5 bath new home entry by Homes by Innovative secured the "Best Home Over $900K" award in the 2021 Parade of Homes. The two-story Transitional exterior design with its gray tile roof, white stone and stucco, expansive windows, and custom arched iron and glass entry door, is a masterpiece of beauty.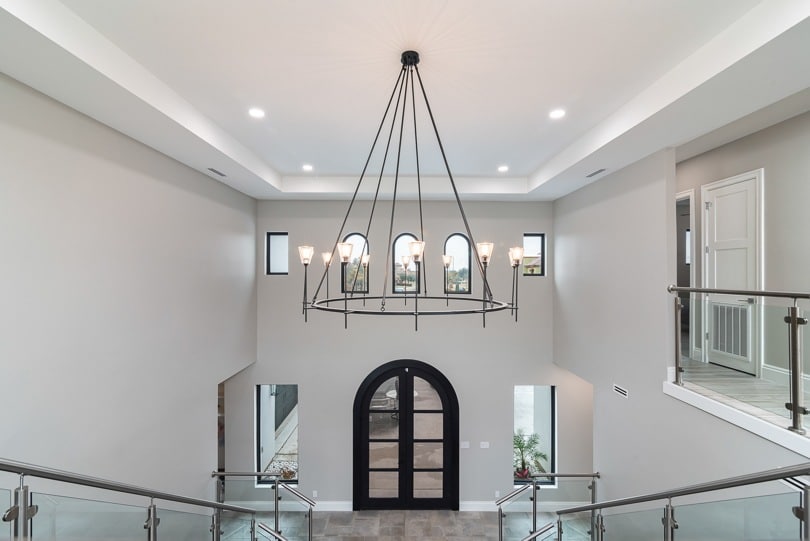 The interior is filled with light from a multitude of oversized windows. A soaring two-story entry opens up to a double staircase of wood, glass, and chrome, and all-encompassing panoramic views of the backyard are seen through the open concept living area.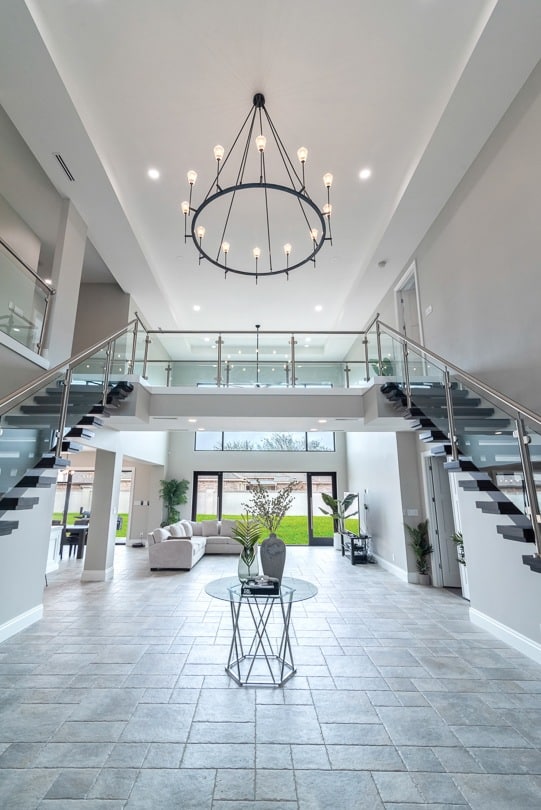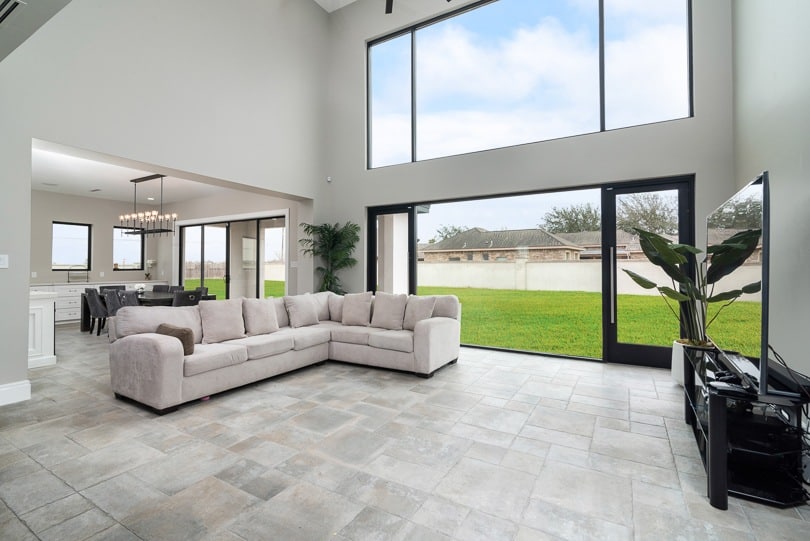 Calacatta quartz countertops, ultra-modern appliances, unique lighting, and custom cabinetry fill the home. The living area and Master bedroom both have inviting fireplaces; the home has a high-tech theatre room with Surround sound, and there is even an outdoor half basketball court. Certainly, this award-winning home has it all.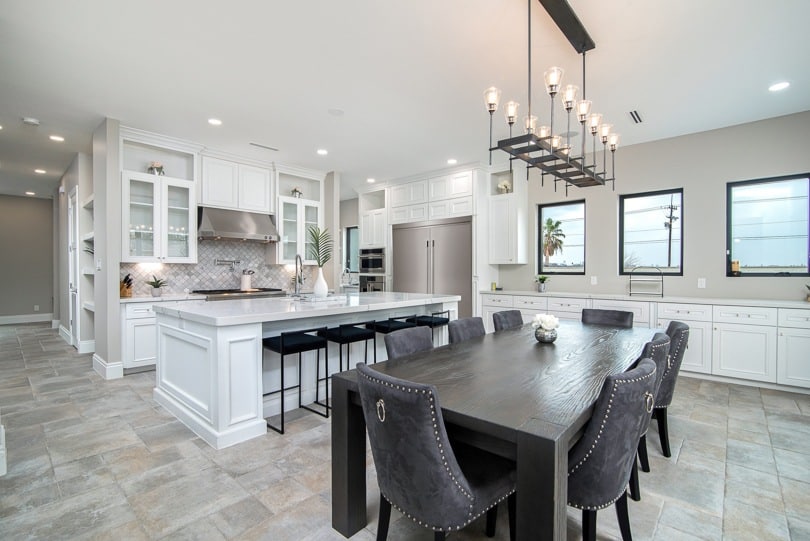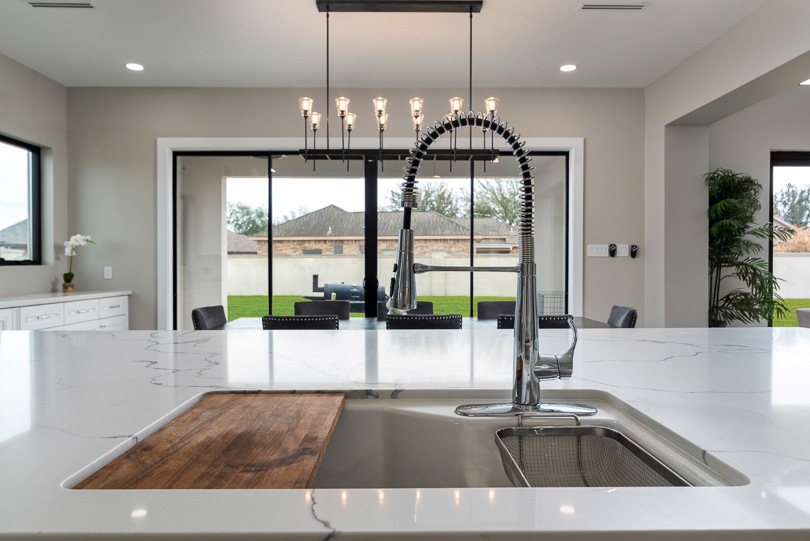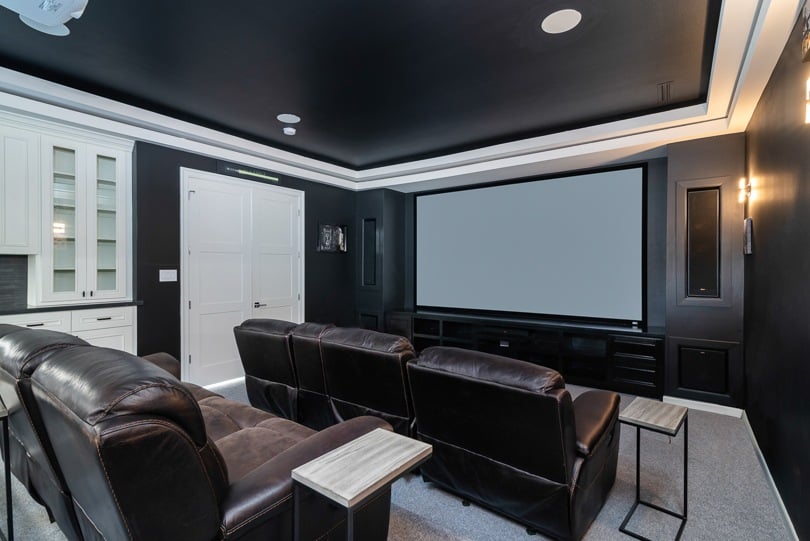 Homes by Innovative has been recognized with Parade of Home awards for two years in a row. But what is most remarkable is that last year one of the awards was in the $151K to $200K category and this year their award was in the Over $900K category—an impressive example of the company's versatility as a builder.
Homes by Innovative is owned by Peter Vargas, who, despite his young age, has an incredible amount of construction and building science knowledge. He is a second-generation builder who relocated from California a few years ago where his family had begun building homes. Those early years under the strict building regulations in California shaped Peter into the acclaimed builder that he is now.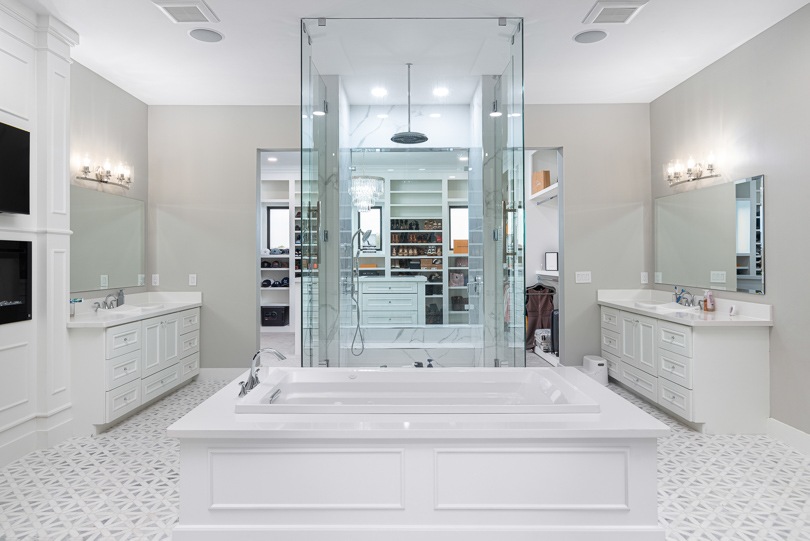 For Homes by Innovative, it is all about the "build experience" for their customers, and it begins upon first meeting. For them, everyone's home dream is real and deserves the company's attention to make it happen. With the help of Marc Lucio, sales manager of the company, customers are always welcomed to visit the jobsite and are kept informed of every phase of the project, thus creating a very positive and memorable building experience.
True to their name, Homes by Innovative, a recent member of BUILT TO SAVE®, is now offering Smart Home packages with the newest technology in lighting, surround sound, security, solar energy, and other energy efficient innovations. The company has also introduced exterior and interior 3-D renderings to help customers visualize their homes before they are built.
HOME FEATURES:
One of a kind, Transitional home with a touch of modern
Energy-efficient home spread across over half an acre of pristine land
Spacious backyard with a large pool, stylish palapa, and half basketball court
Transitional grand foyer with an enchanting glass double staircase
Bespoke cabinetry with stunning finishes throughout the home
Genuine calacatta quartz marble on all countertops

Separate butler's pantry with ample storage space

Sweeping panoramic views of the spacious backyard
Master bedroom with cozy fireplace, generous walk-in closet, and jewelry counter island
Elegant Master bathroom with a Jacuzzi bath and premium finishes
State-of-the-art theatre room with 120-inch screen and 7.2 surround sound
Enjoy The Virtual Tour
Of This Award-Winning Home!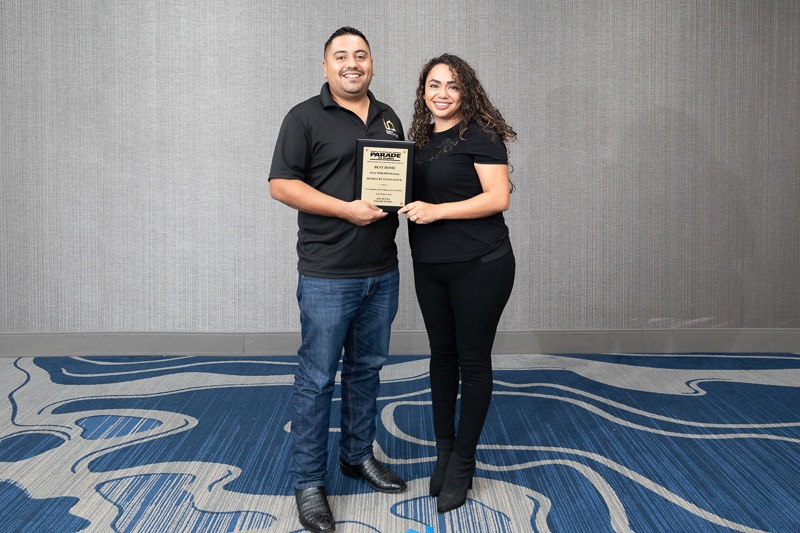 Peter Vargas & Mayra Martinez
DISCLAIMER: The home in this feature and the price category in which it won awards may not currently be built at that price range due to the current pandemic-spurred shortages and higher prices of construction materials.
© RGV New Homes Guide, 2021. Unauthorized use and/or duplication of this material without express and written permission from this site's author and/or owner is strictly prohibited. Excerpts and links may be used, provided that full and clear credit is given to RGV New Homes Guide with appropriate and specific direction to the original content.