2021 POH Winner – Carolina Homes: Mediterranean with Flair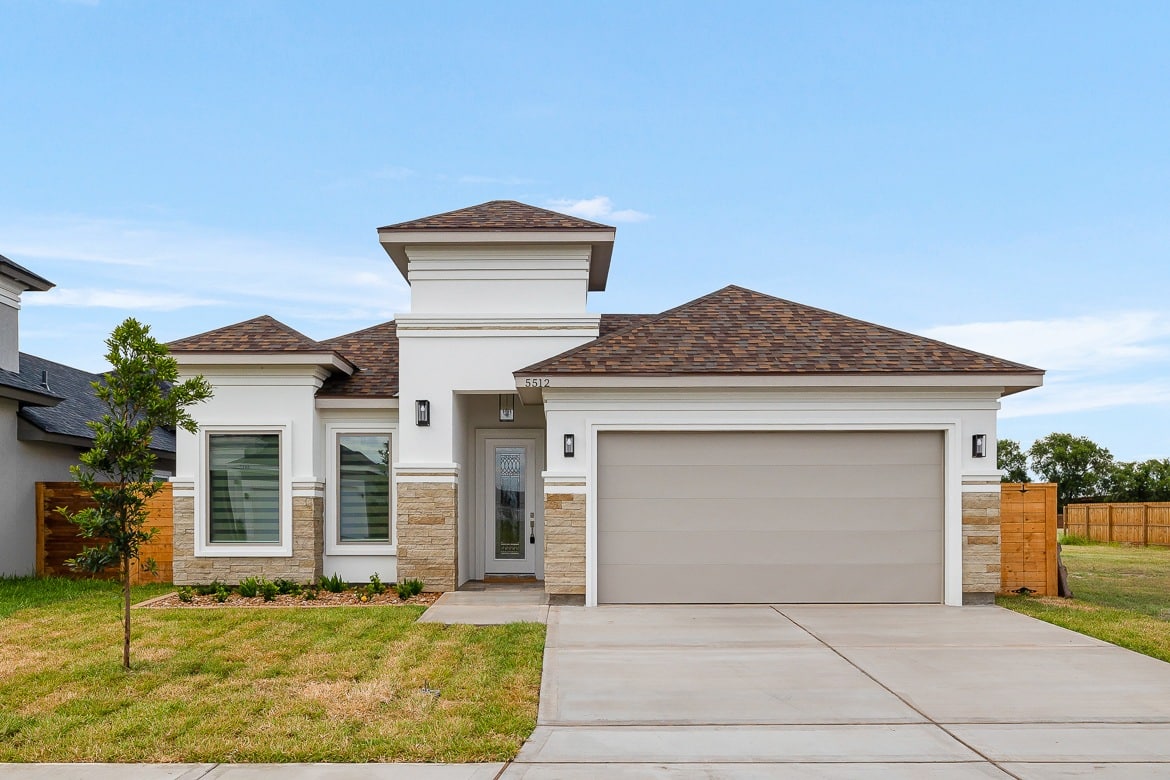 Home by: Carolina Homes
Subdivision: Silverado Trail on Auburn Hills
City: McAllen, Tx
Home Specs: 3 Bed / 2.5 Bath / 2 Garage / 1,720 Sq. Ft. (Living) / 2,265 Sq. Ft. (Total)
Property Status: Model Home – 5512 Cornell Ave., McAllen, Tx
2021 RGVBA Parade of Homes Awards:
"Best Home in the $201-250K Category"
---
Carolina Homes garnered the award for "Best Home $201K-250K" category for its sleek, contemporary Mediterranean-themed home. The exterior—pristine white with warm river rock, linear windows, and squared turret—is minimalist in design and maximal in crisp, clean beauty.
The interior of the 3 bedroom, 2.5 bath home follows along in color scheme, with warm wood-look flooring and immaculate soft whites and grays. Stainless appliances along with silver-toned lighting, hardware, and accessories throughout the home all add to an excellent cohesiveness of color and style.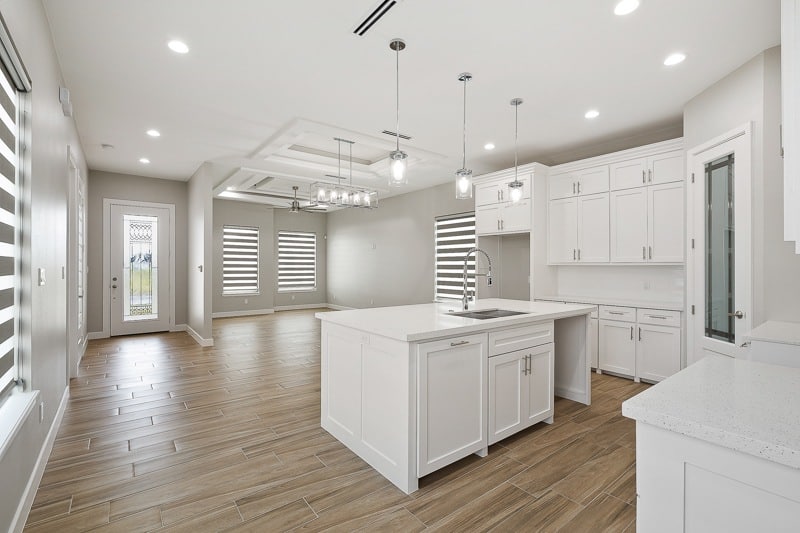 The open concept living, dining, kitchen area with high designer ceilings and large windows open to backyard views is geared to family togetherness while the separate and sizeable Master suite at the rear of the home is a serene sanctuary.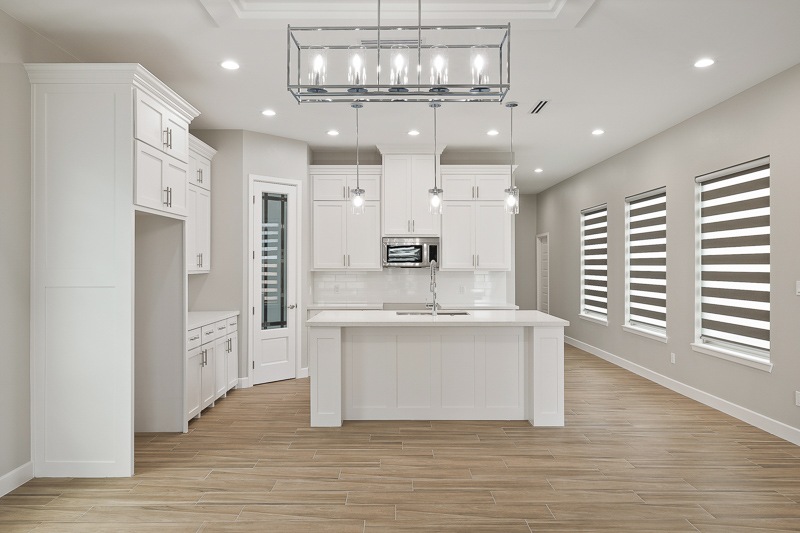 A separate laundry room, 2 car garage, and privacy fence complete the faultlessness of this award-winning home.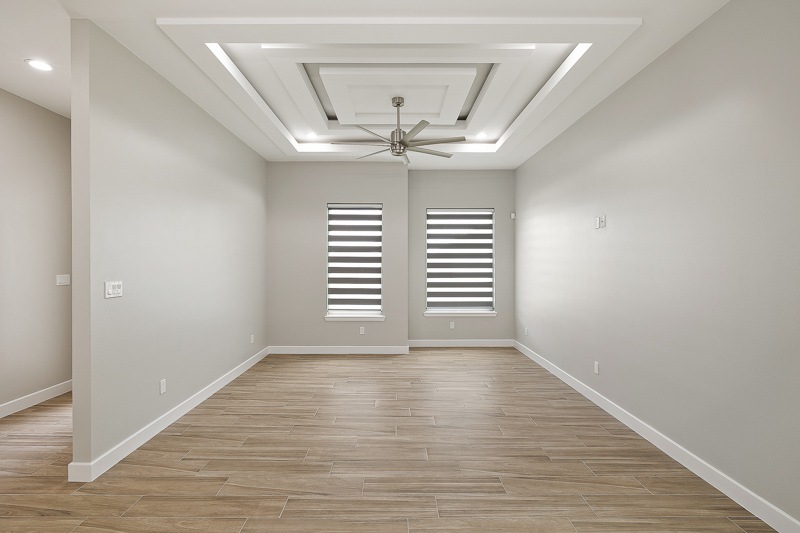 Ariel Salinas launched Carolina Homes in 2005 and has been a loyal member and supporter of the Rio Grande Valley Builders Association for years. This year was not the first time that his company has been recognized with an award from the RGVBA for excellence in construction.
"It felt good to receive recognition for our work," noted Ariel proudly. "The award provided great motivation to our team and a reassurance that we are building homes of superior quality and outstanding beauty."
From the home's elegant design to the inner beauty and the finishing details, Carolina Homes leaves nothing to chance. Their homes are master-crafted works of art, carefully calculated to add up to exactly what the homebuyer wants. And with Ariel's previous career as a math instructor, it's no surprise. He brings to Carolina Homes the same passion and love for precision and planning that he had as a math teacher. More importantly, as every teacher knows, he enjoys helping others and his community with his skills to improve the quality of life for everyone.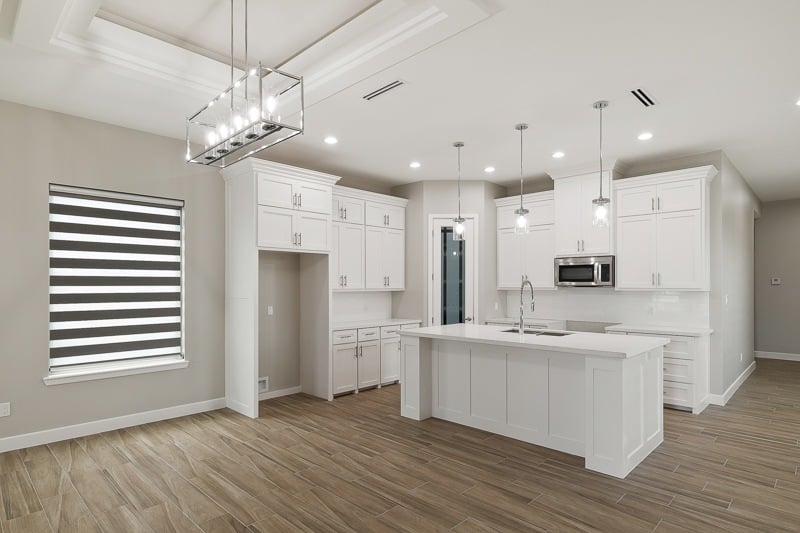 The best compliments Ariel Salinas has received, he said, are when previous customers return to buy a second home. He recounted, in particular, a recent family who is buying their fourth home from Carolina Homes. When asked about the reason for the company's success, Ariel said it was very simple. "When you buy a home from Carolina Homes, you won't be stressed out. We promise our buyers will have a happy and hassle-free experience."
HOME FEATURES:
Open concept Mediterranean style home with crisp colors
State-of-the-art energy efficient construction
Chic fixtures and built-in elements throughout the home
High ceilings with gorgeous ceiling designs
Panoramic windows in the living area with an open view to the yard
Stylish countertops in the kitchen and bathroom areas
Oversized Master suite and closet with a spacious Master bath
Professional landscaping and an automated sprinkler system
New gated community that includes a swimming pool & children's playground
City of McAllen with Sharyland ISD schools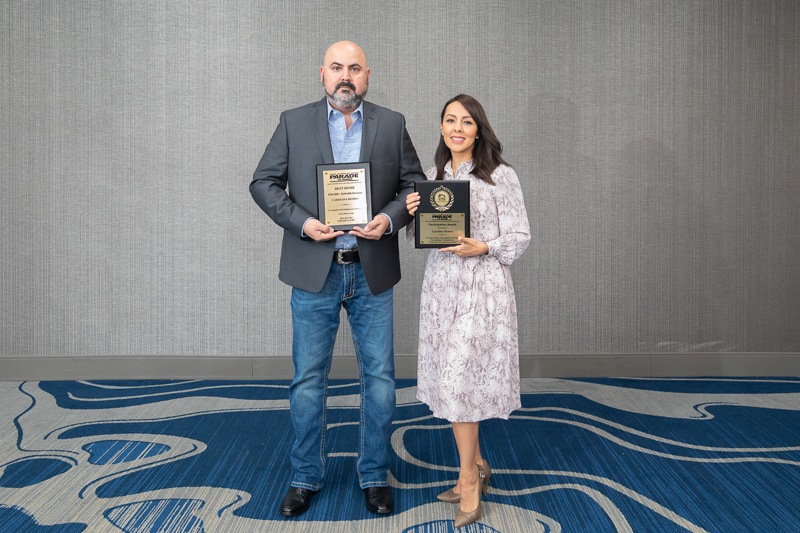 DISCLAIMER: The home in this feature and the price category in which it won awards may not currently be built at that price range due to the current pandemic-spurred shortages and higher prices of construction materials.
© RGV New Homes Guide, 2021. Unauthorized use and/or duplication of this material without express and written permission from this site's author and/or owner is strictly prohibited. Excerpts and links may be used, provided that full and clear credit is given to RGV New Homes Guide with appropriate and specific direction to the original content.