Sorrento Fine Homes: Bringing a Touch of Contemporary Italy to the Rio Grande Valley
Home by: Sorrento Fine Homes
Style: Tuscan/Contemporary
Subdivision: Marbella
City: McAllen, Texas
Home Specs: 4 Bed / 3.5 Bath / 2 Garage / 2,385 Sq. Ft. (Living) / 3,040 Ft. (Total)
Property Status: MOVE-IN Ready.
2018 RGVBA Parade of Homes Awards:
• Best New Home in the $251-300K category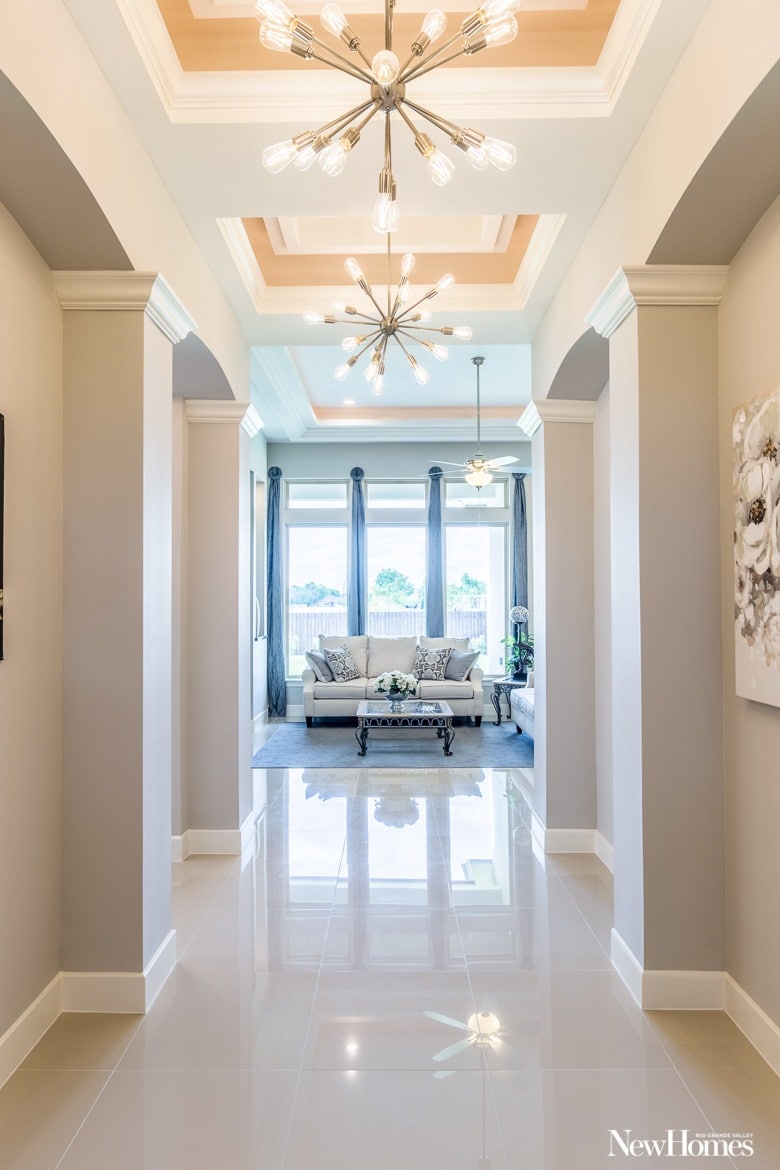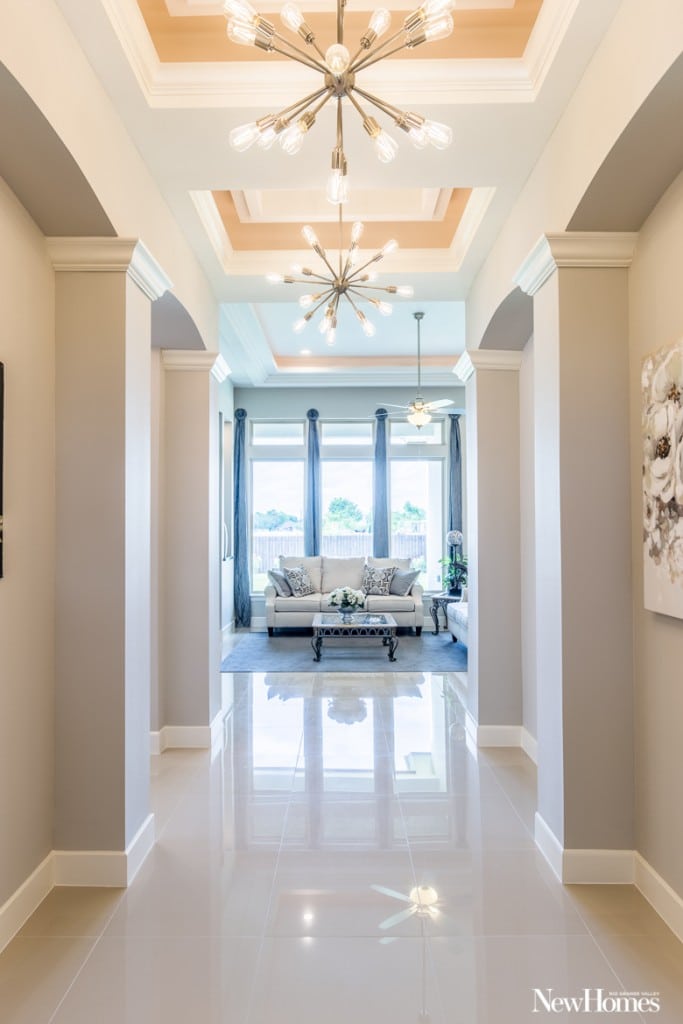 Dream: "A cherished hope, ambition, aspiration." You want a dream home, and a builder to make your dream come true. No cookie cutter, slapped-together house, but a uniquely designed home by a Master builder at a perfect price point. Just an illusion? Not at all. Sorrento Fine Homes here in the Rio Grande Valley is the answer to your dream. Let's see why.
Sandra Brown, President and CEO of Sorrento Fine Homes, is a Graduate Master Builder, a Certified Graduate Builder, and a Certified Green Professional. Her homes are award winning, uniquely designed, totally energy efficient, and priced right. She has the professional training, the experience, and a real passion for her work. A dream builder? Absolutely.
Sorrento Fine Homes' award winning 4 bedroom, 3.5 bath home in this year's Rio Grande Valley Parade of Homes took top honors in the Best New Home in the $251-300K category. It's easy to see why. The exterior is a beautiful blending of Tuscan and contemporary. A magnificent 8' high African mahogany entry door is surrounded by a stucco and stone exterior in soft beiges and browns. Extra large stamped concrete pavers and landscaping lead up to the entrance.
Once inside, "Tuscan meets contemporary" is most evident. Soft taupe colored walls and large gleaming 24" by 24" porcelain tile in creamy white are cool and elegant, and starlight chandeliers over the entry add a real pop of delight. Go further in, and builder and designer Sandra Brown's unique design is even more eye-catching. The living area is dominated by a wall with extraordinary large hand-painted and stippled niches in silvery browns and creams that give the impression of an ancient Tuscan villa wall. A wall of windows is on the right, bringing in natural light to enhance the interior, and an intimate dining space unites the living area with the kitchen.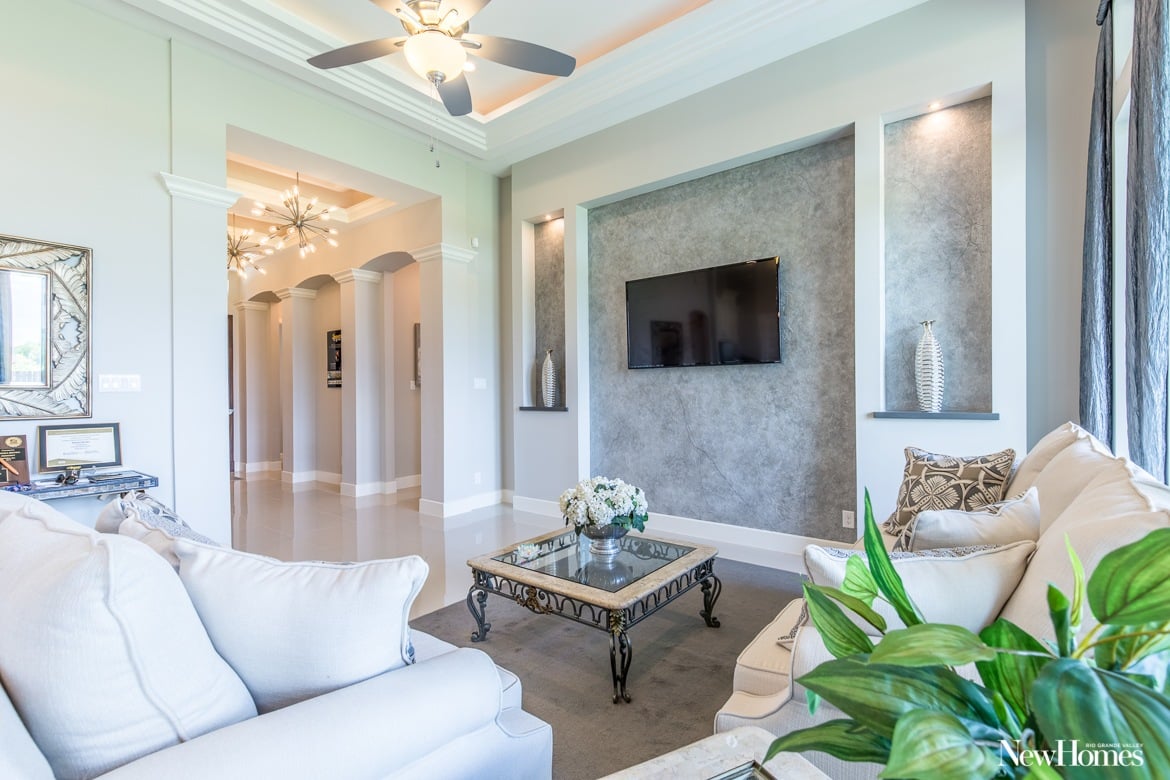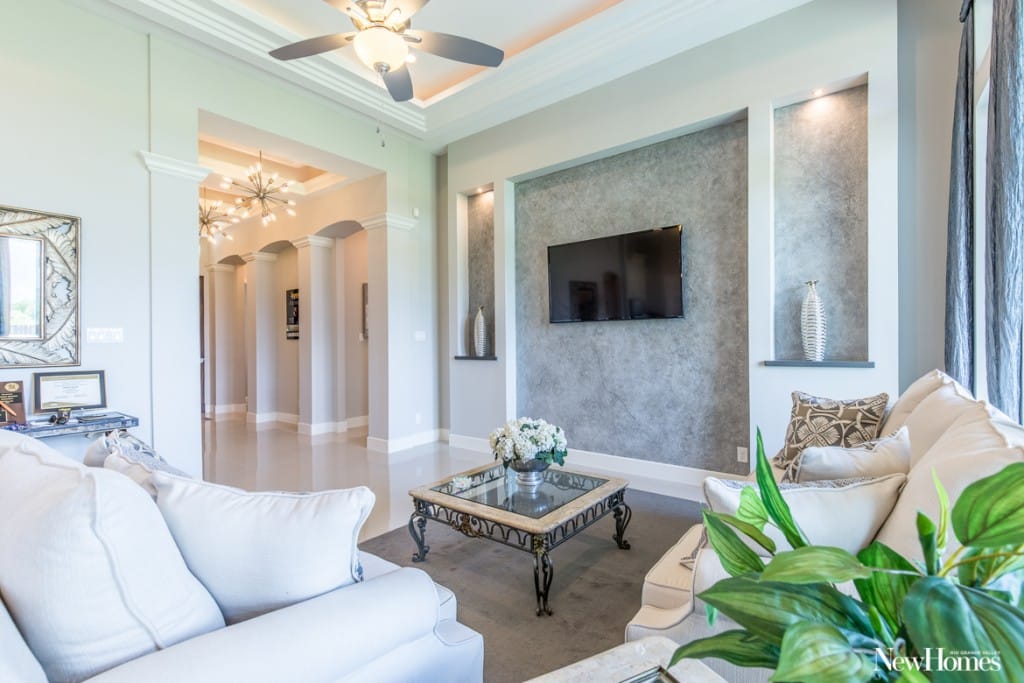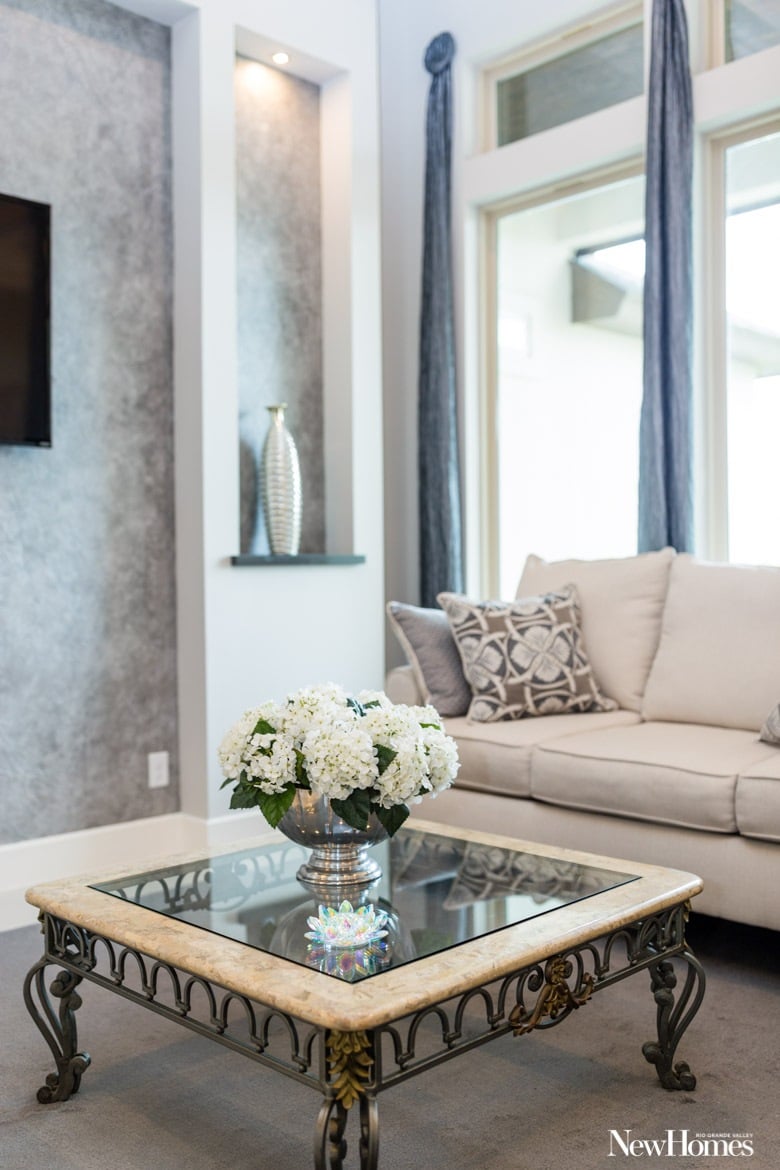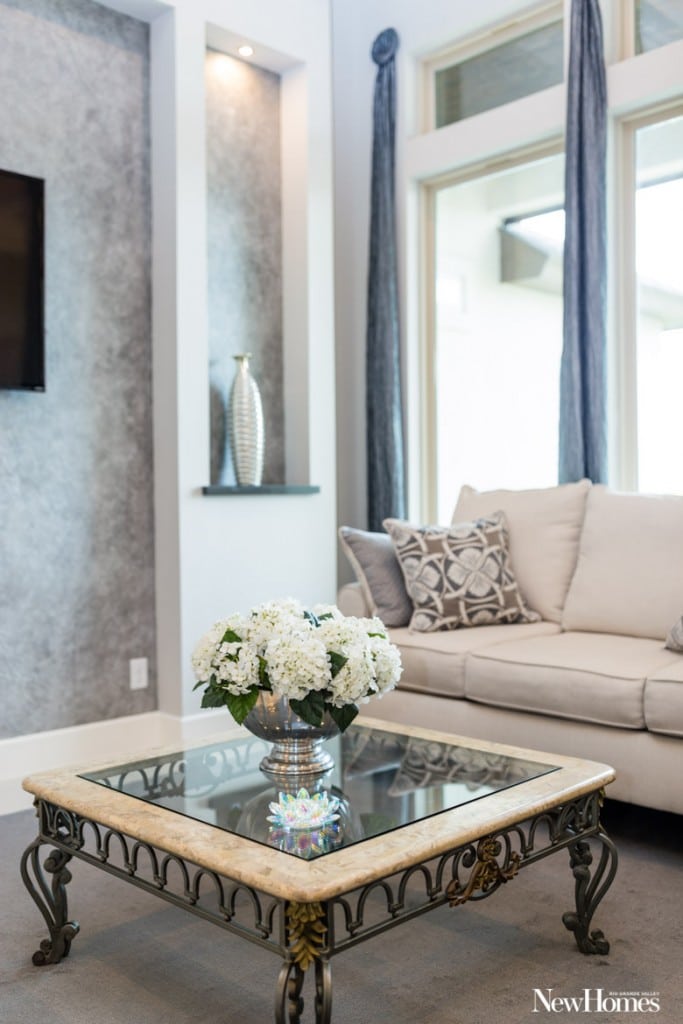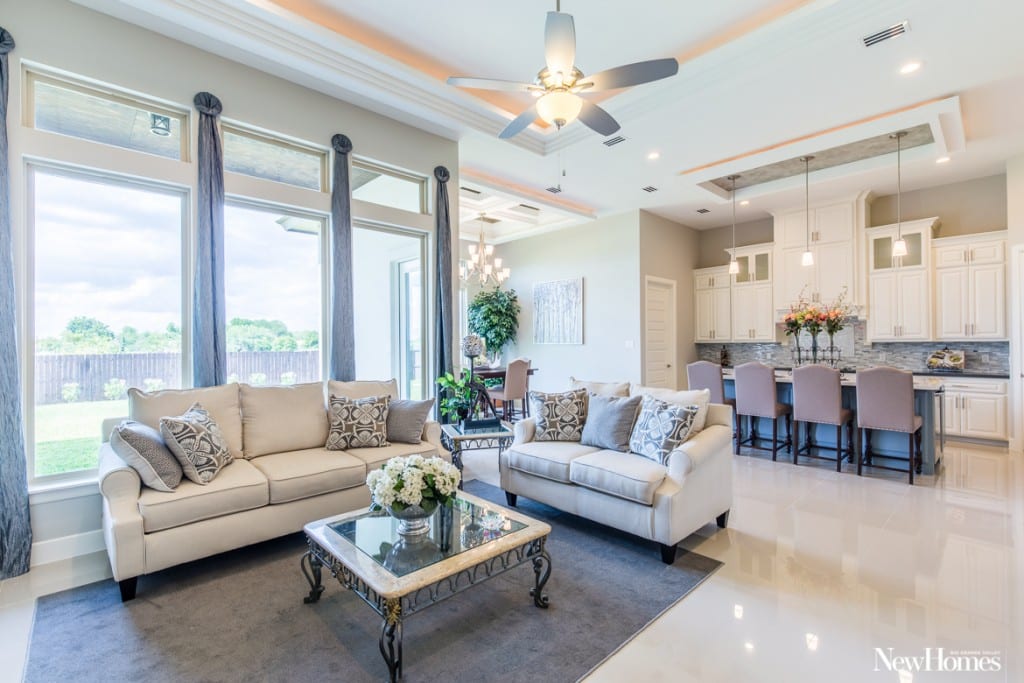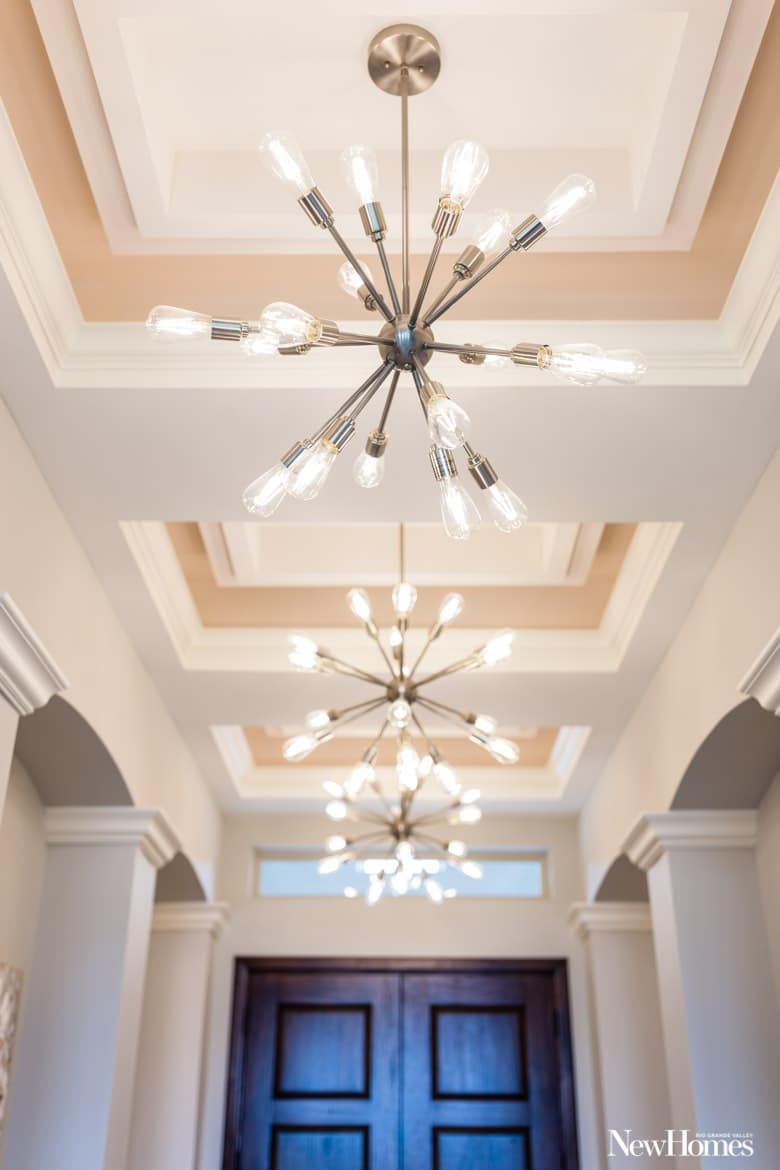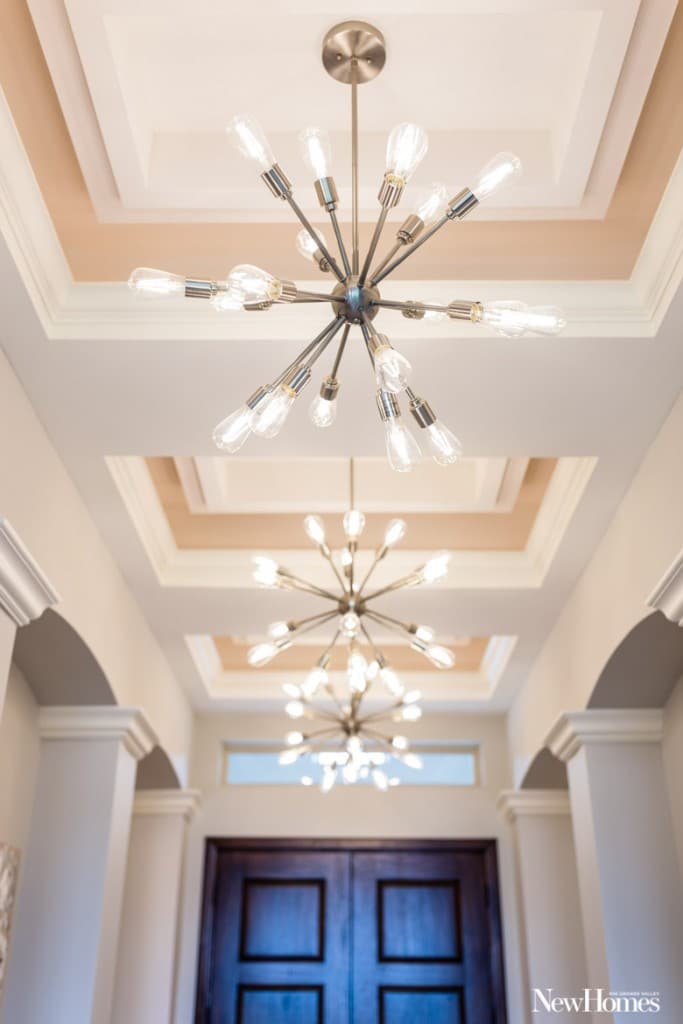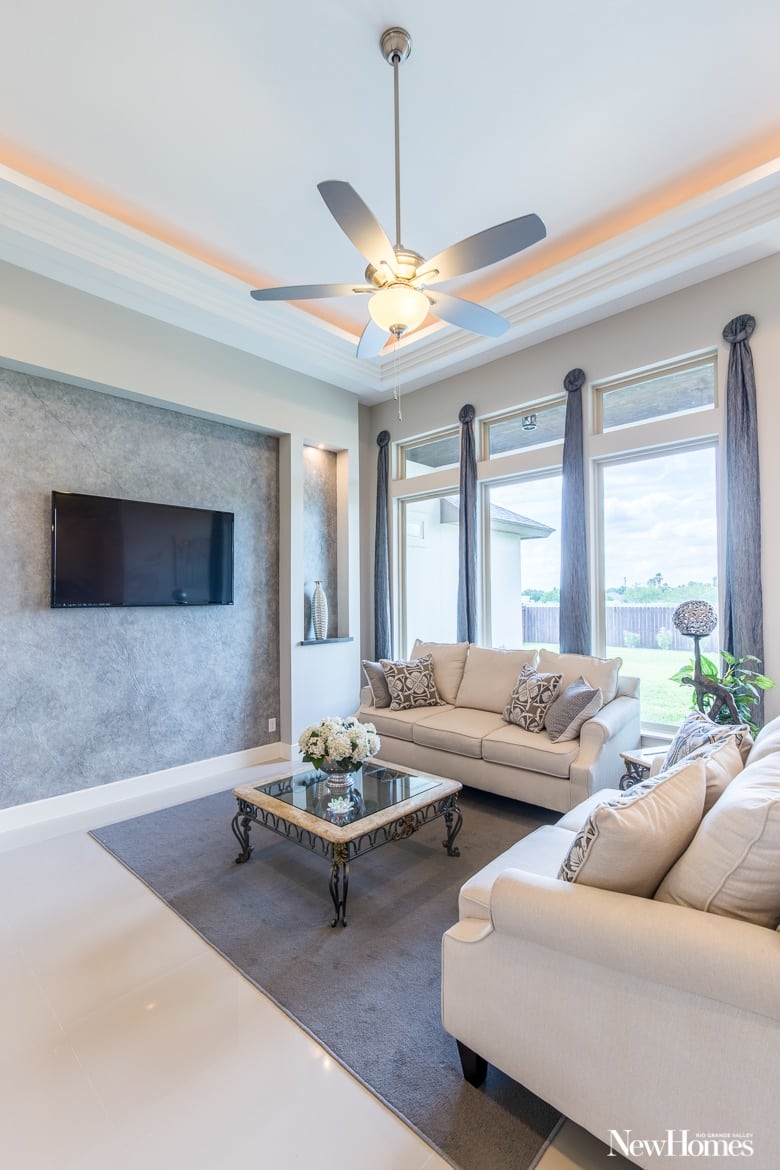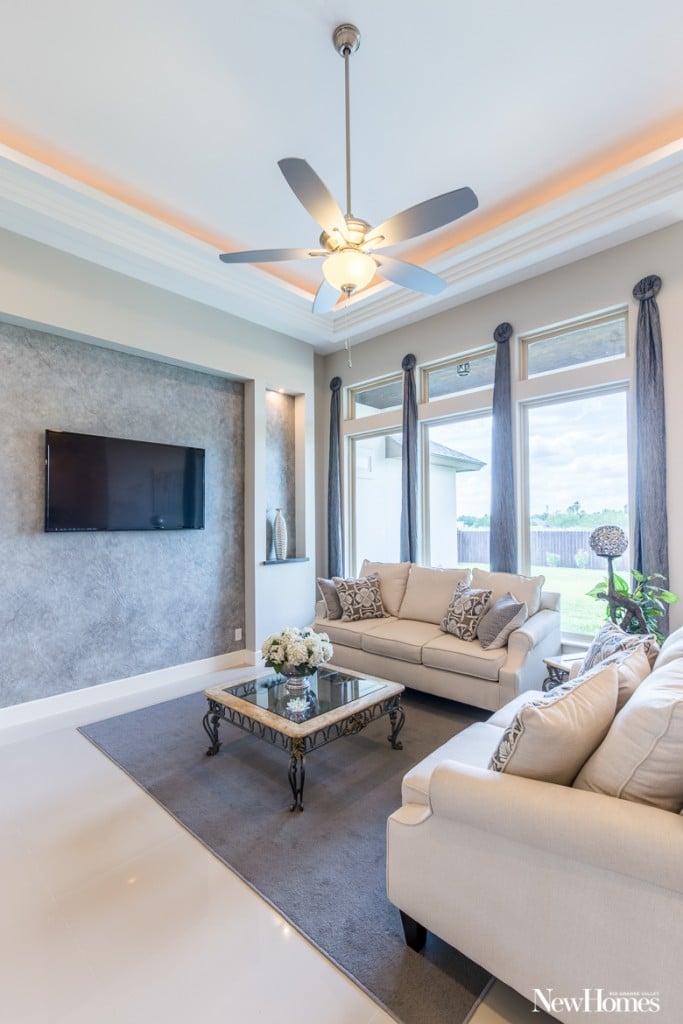 The kitchen in this artfully designed open floor plan home is filled with great features. Handcrafted creamy white colored cabinetry reaches to the ceiling, rope lighting accents the large eat-at quartz countertop island, and marble tile backsplashes with contrasting stainless steel appliances enhance the contemporary design scheme.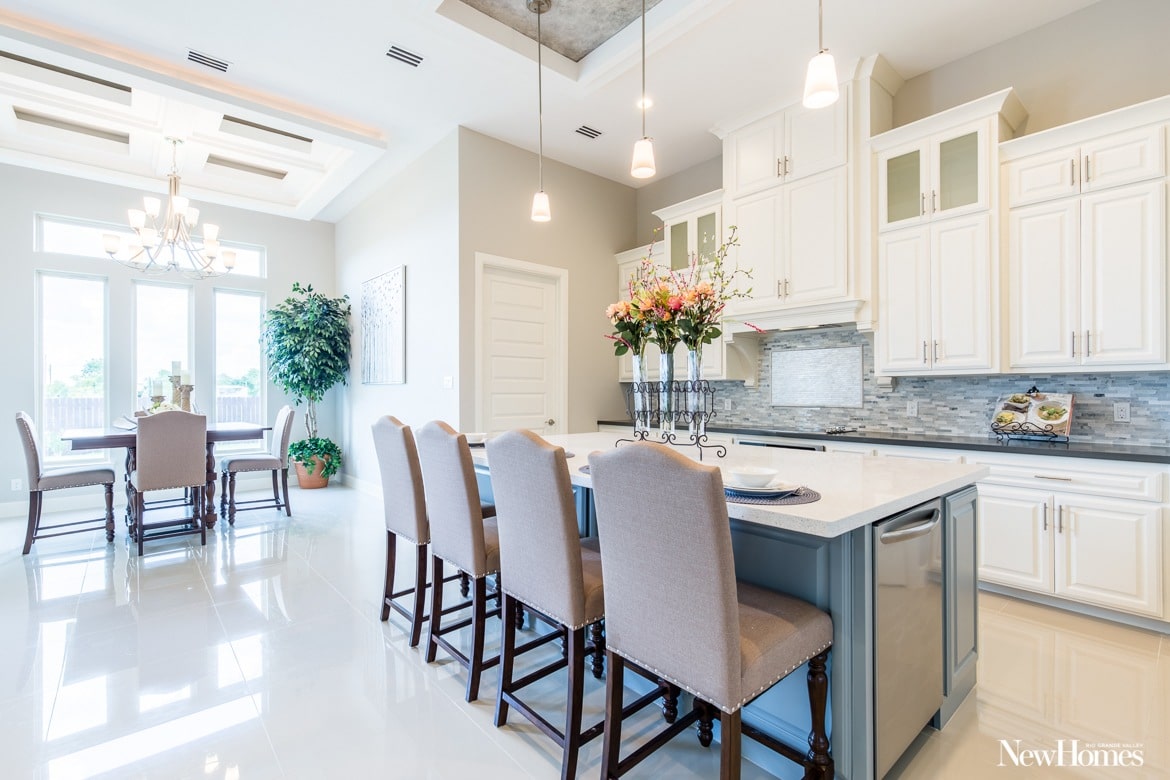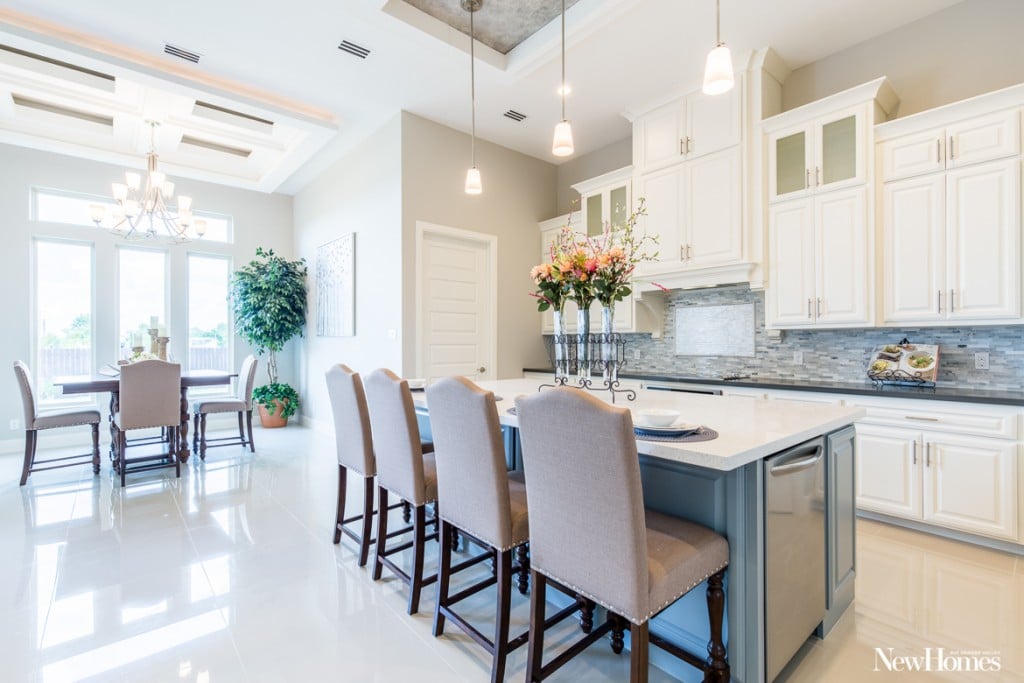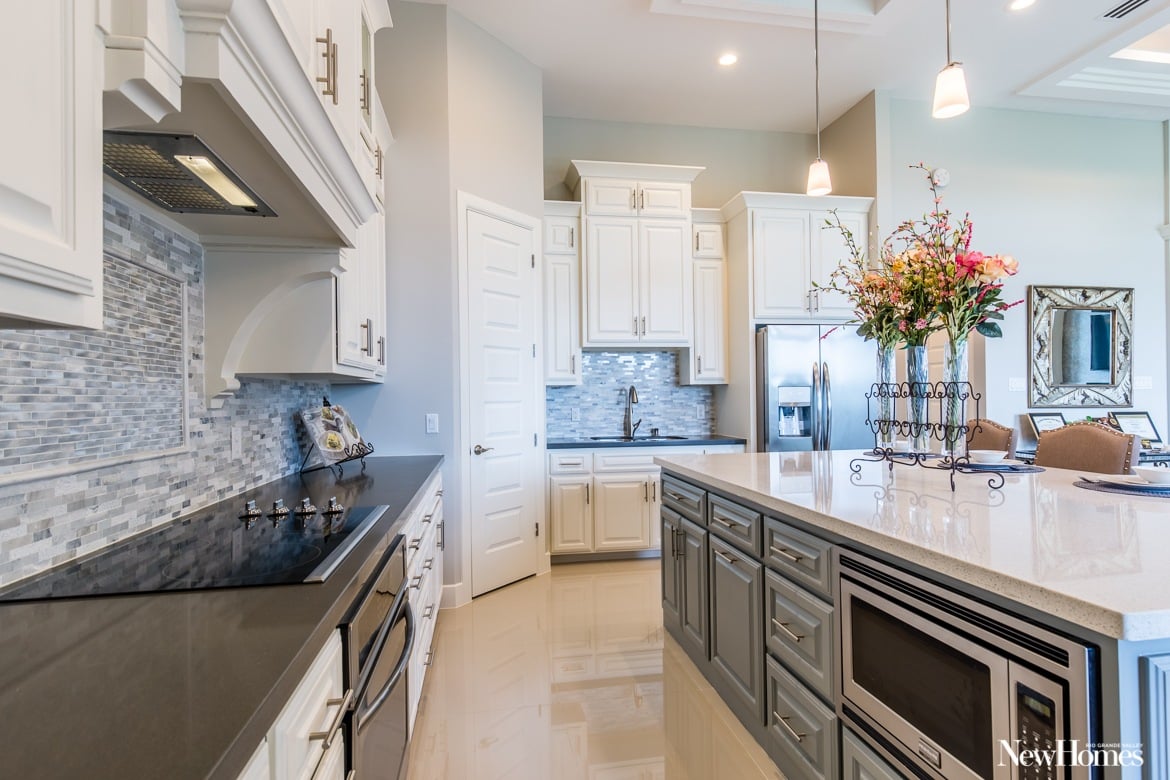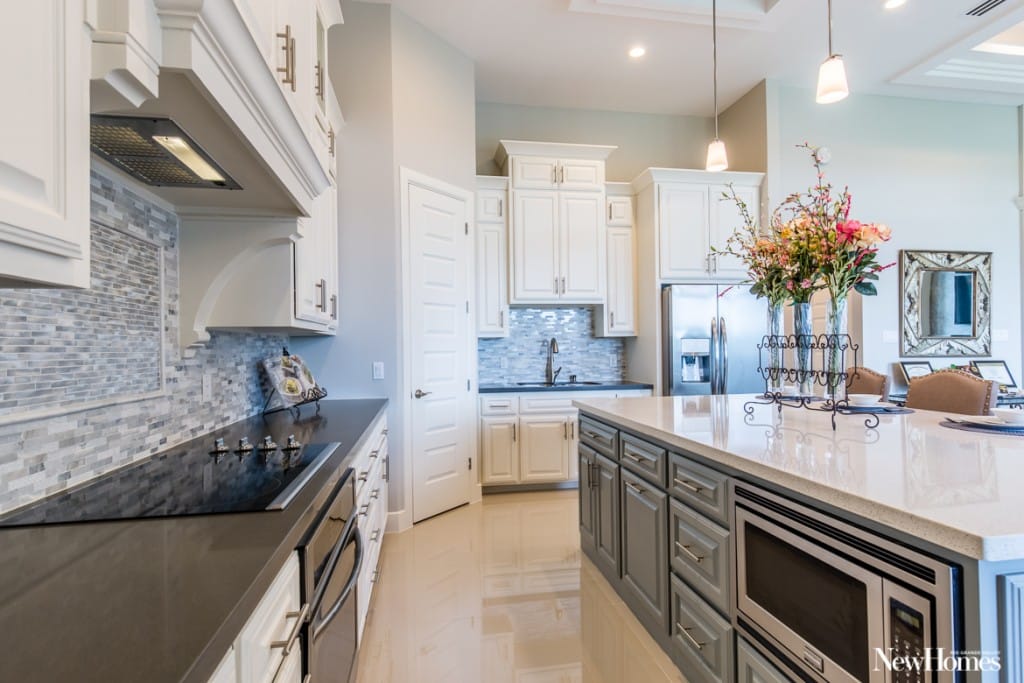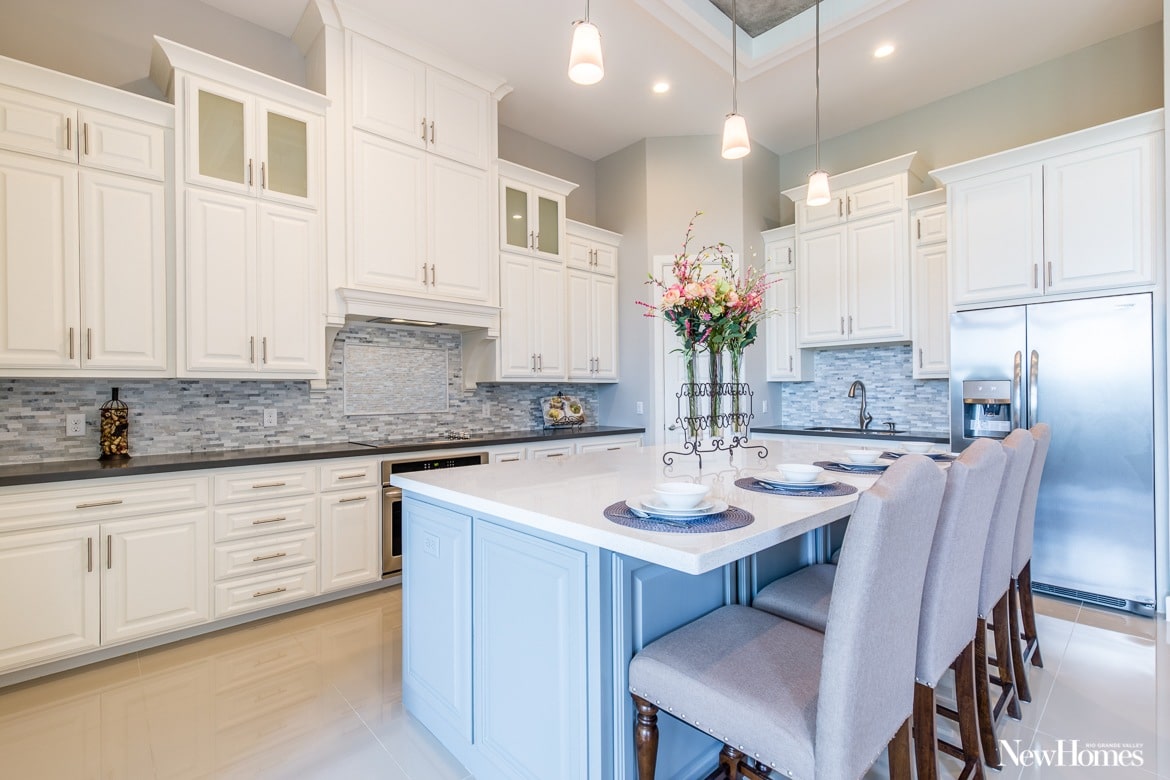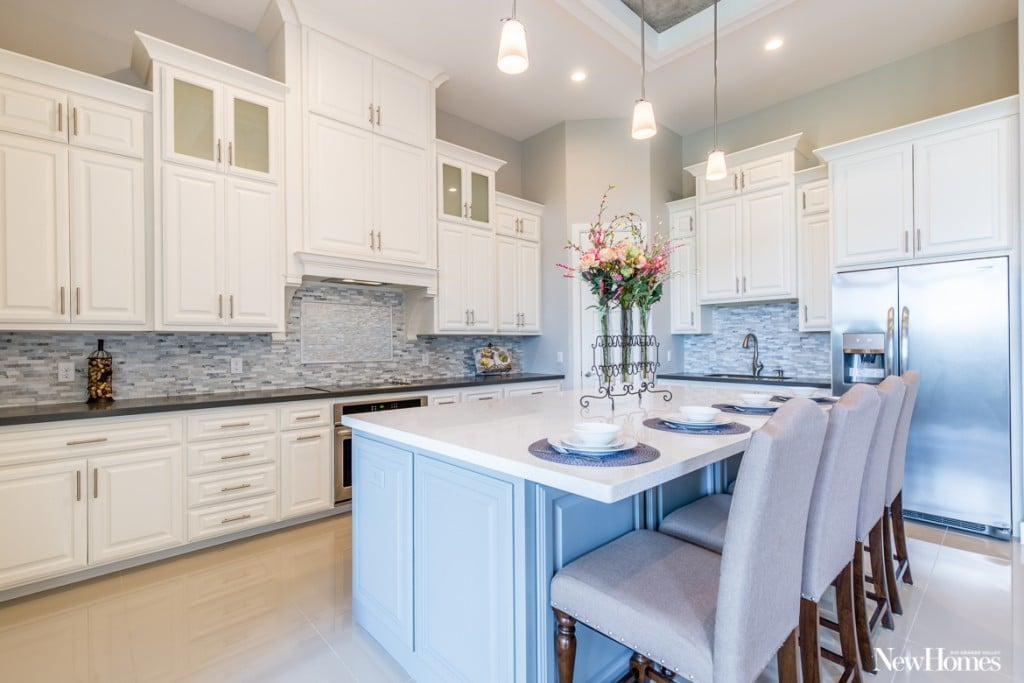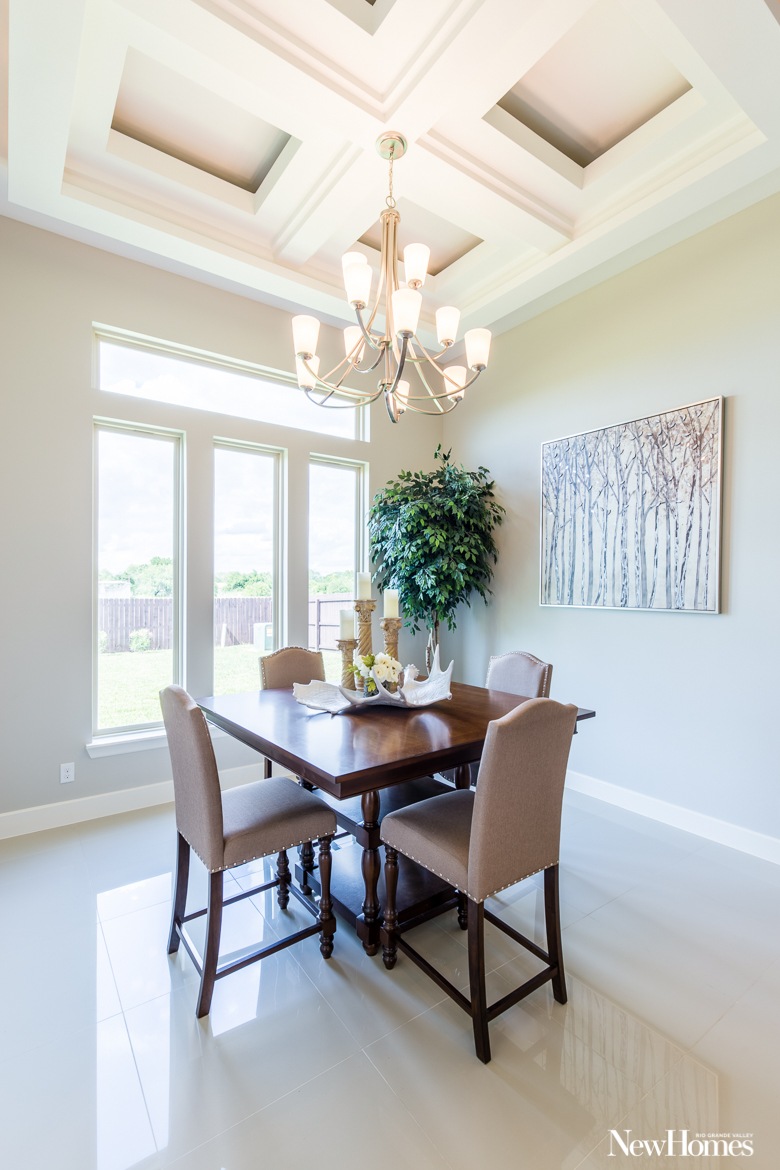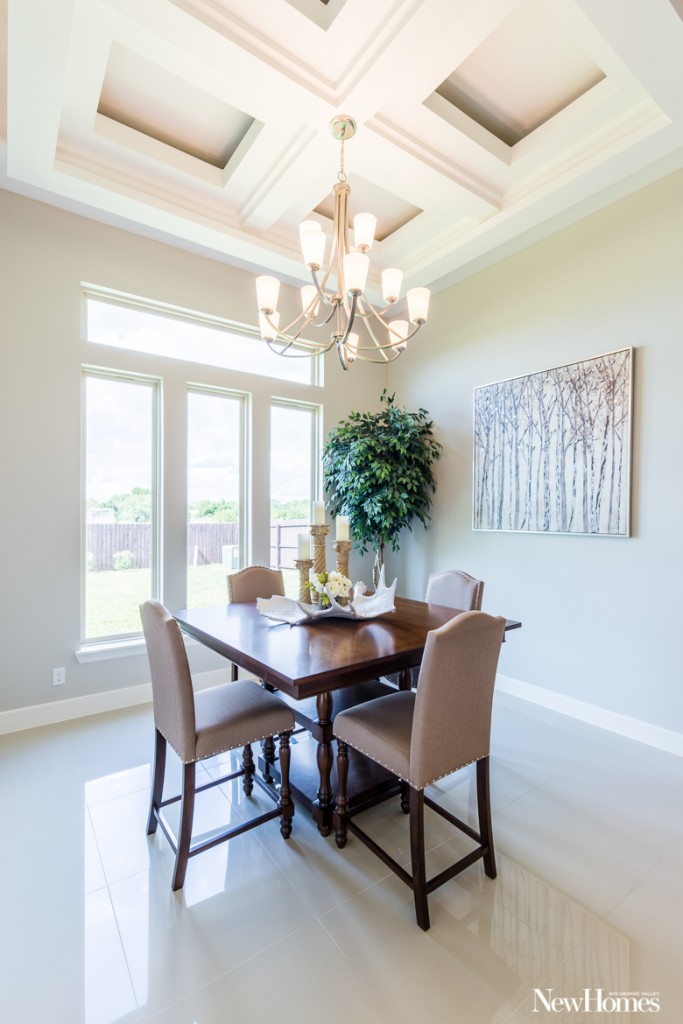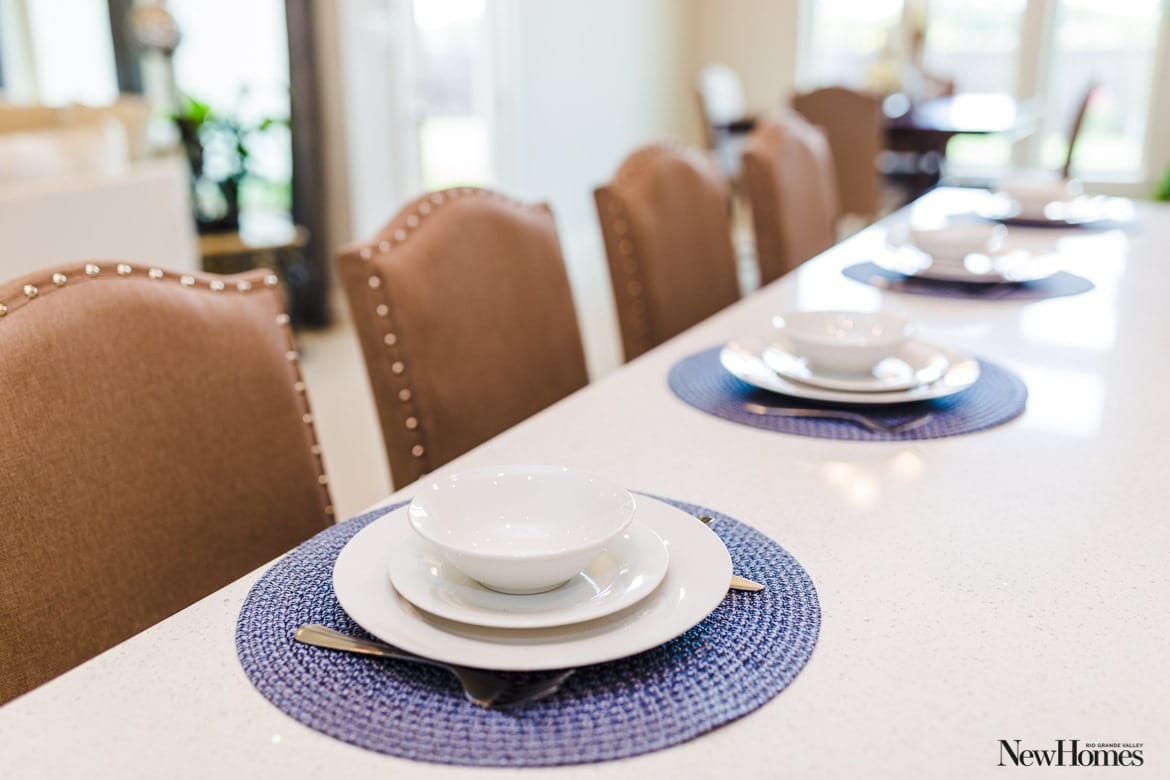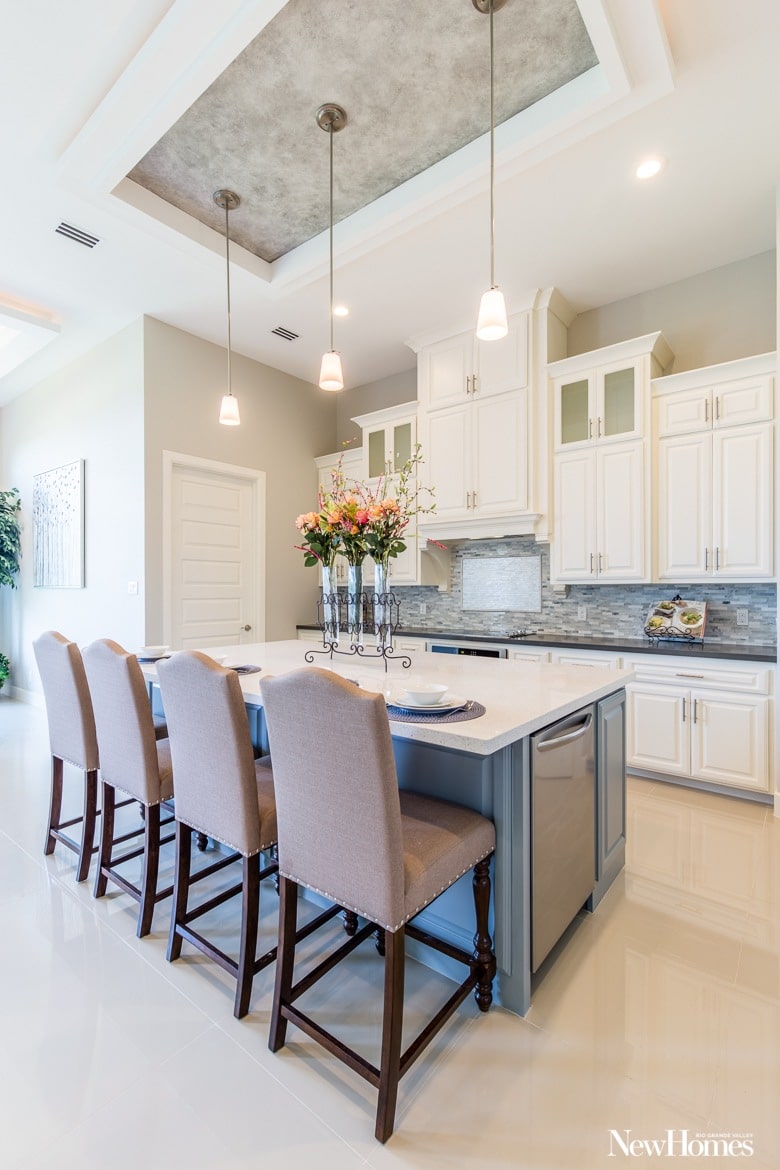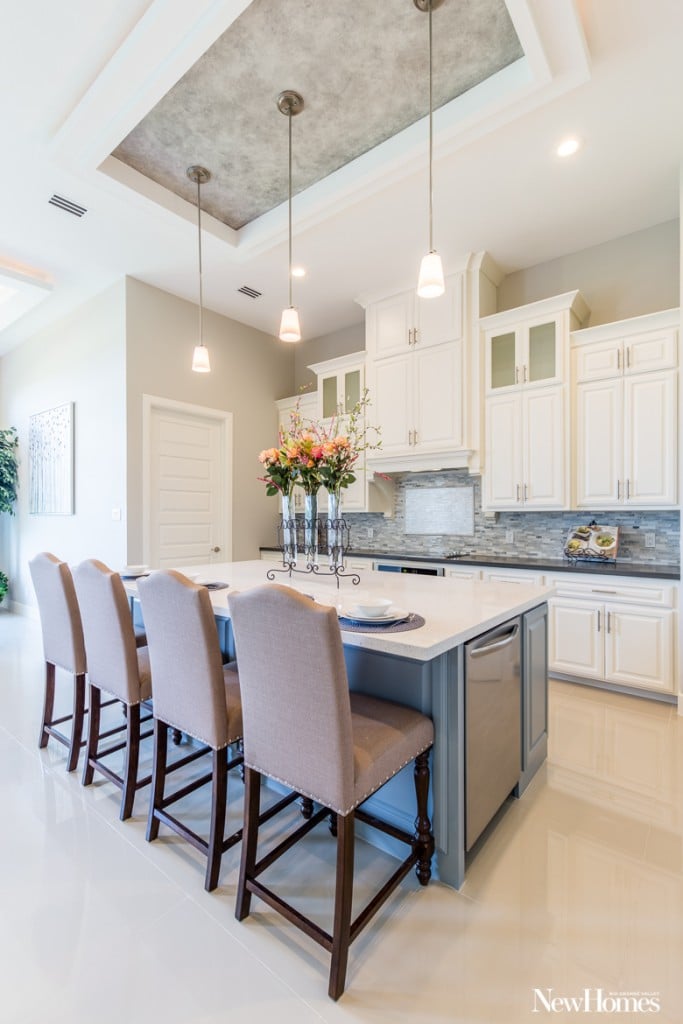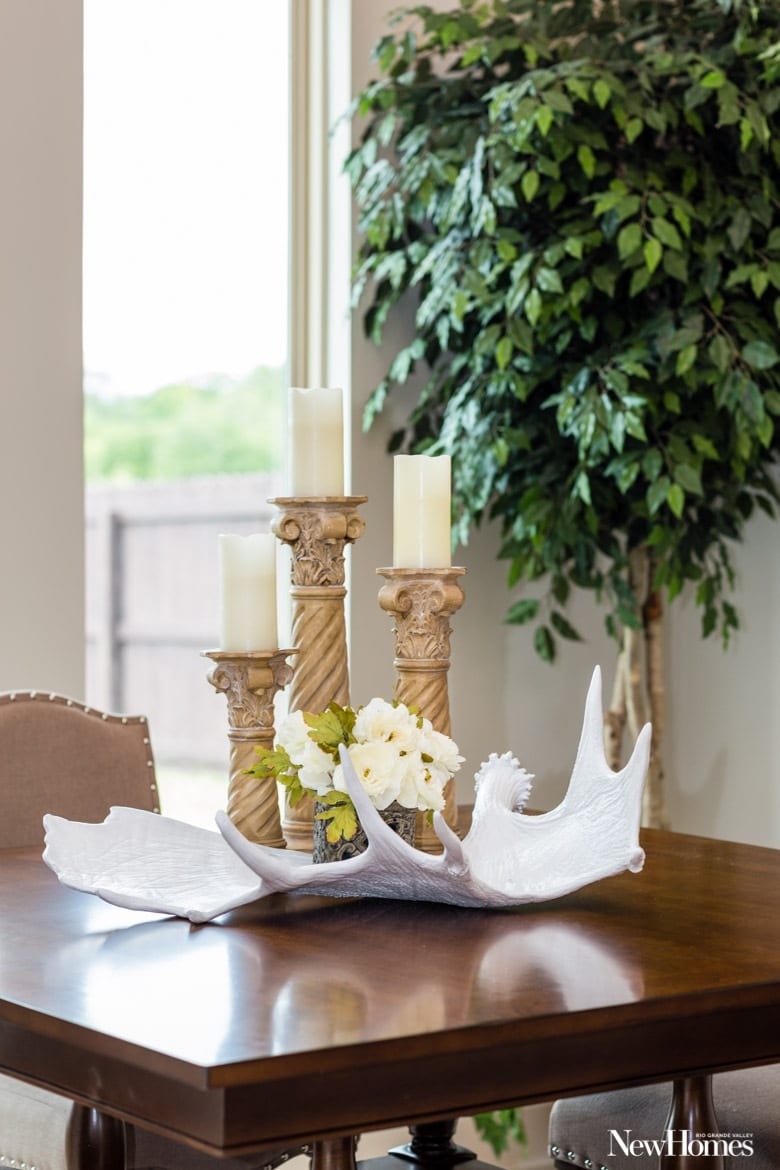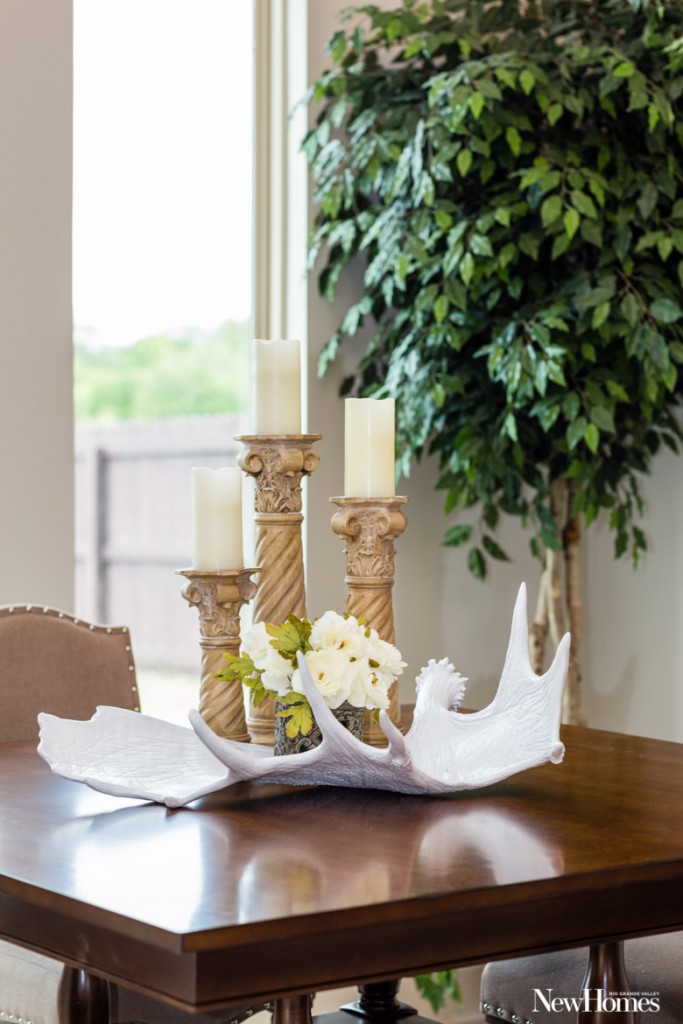 Off the kitchen on one side and separate is a large enclosed laundry room, and on the other side is a half bath and small hallway that leads to a quiet bedroom, guest room, or even a study. This room has its own walk-in closet with built-ins, and a full bath with a beautiful porcelain and frameless glass tiled shower.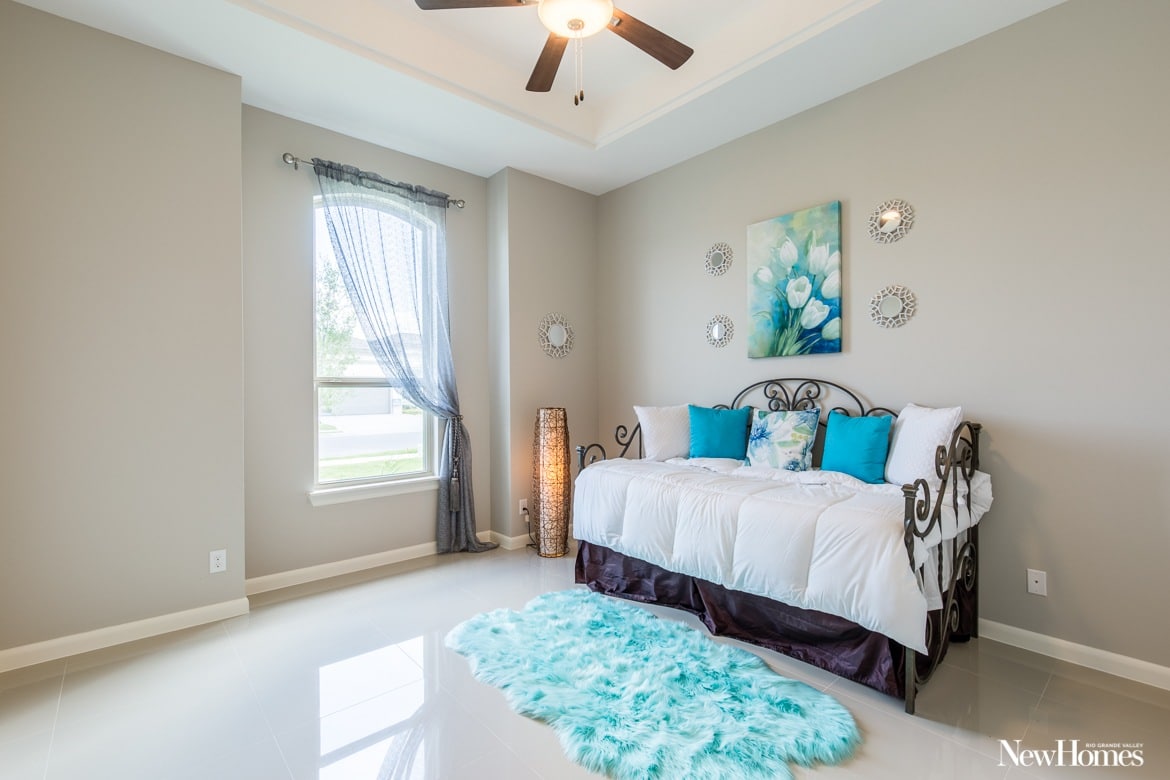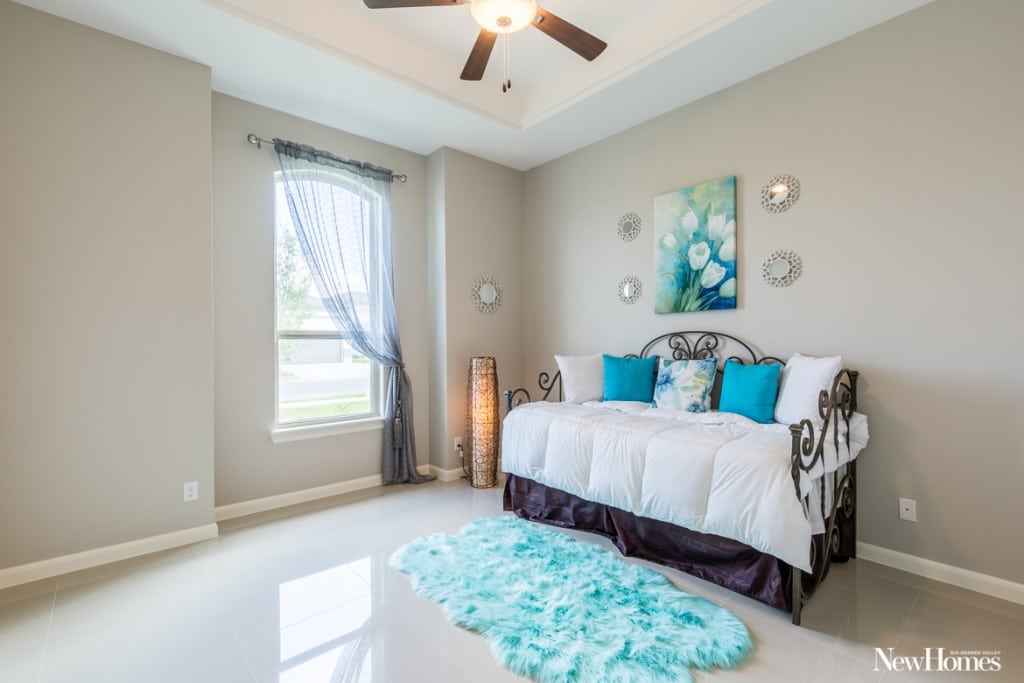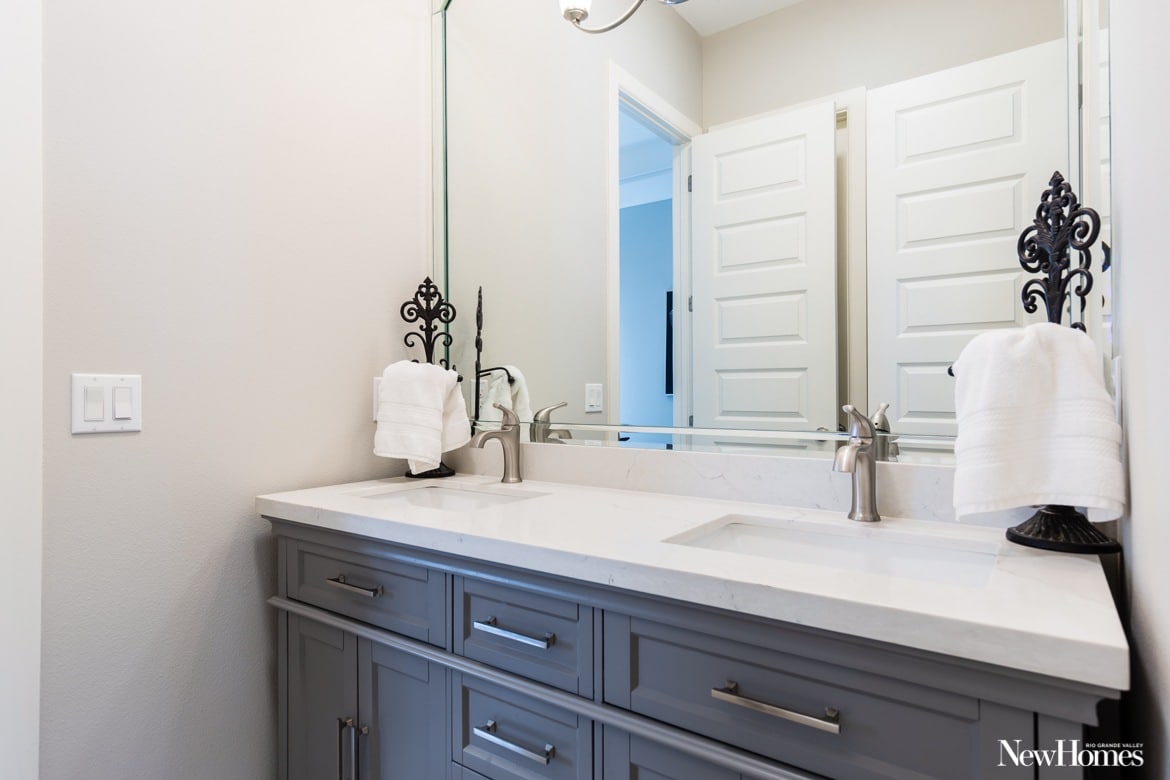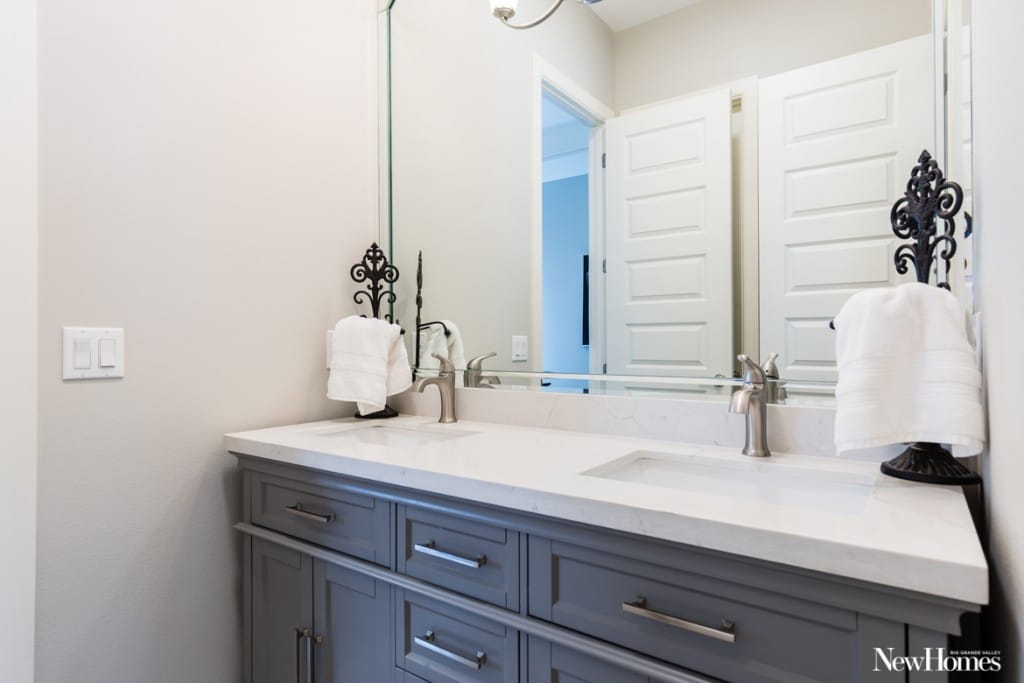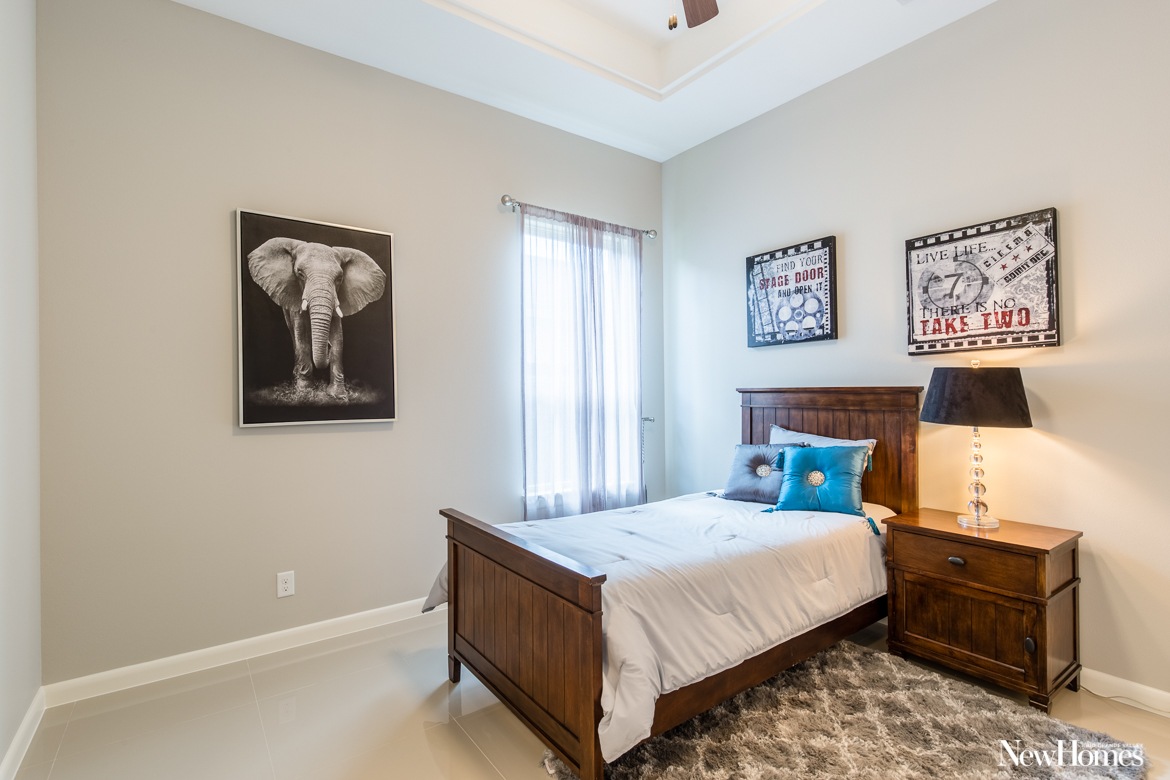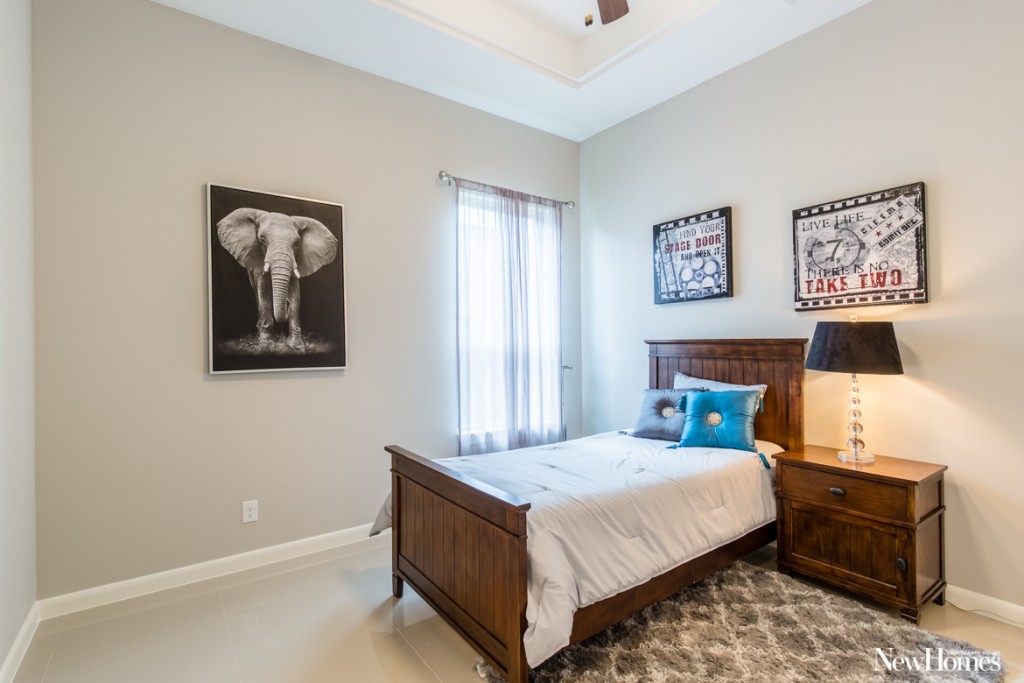 The left wing of the home contains two bedrooms, each with their own walk-in closets with built-ins, and a delightful Master suite with a high designer tray ceiling with recessed lighting, and a private door to the backyard.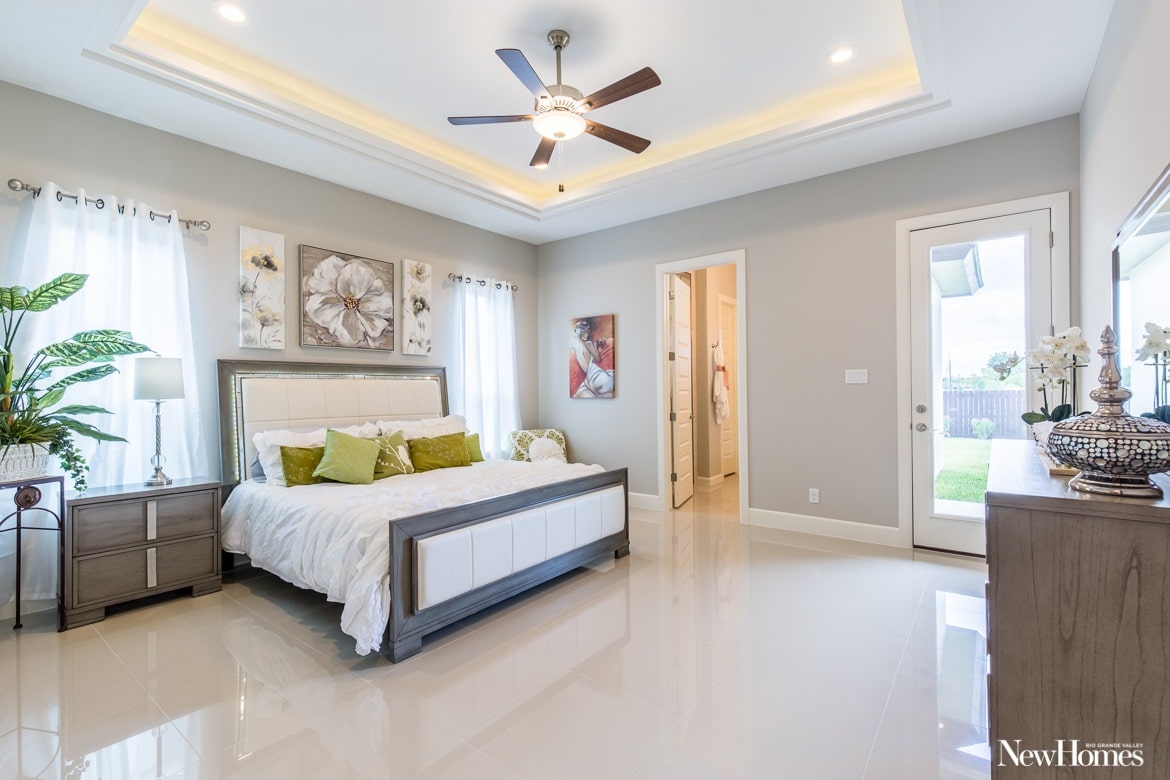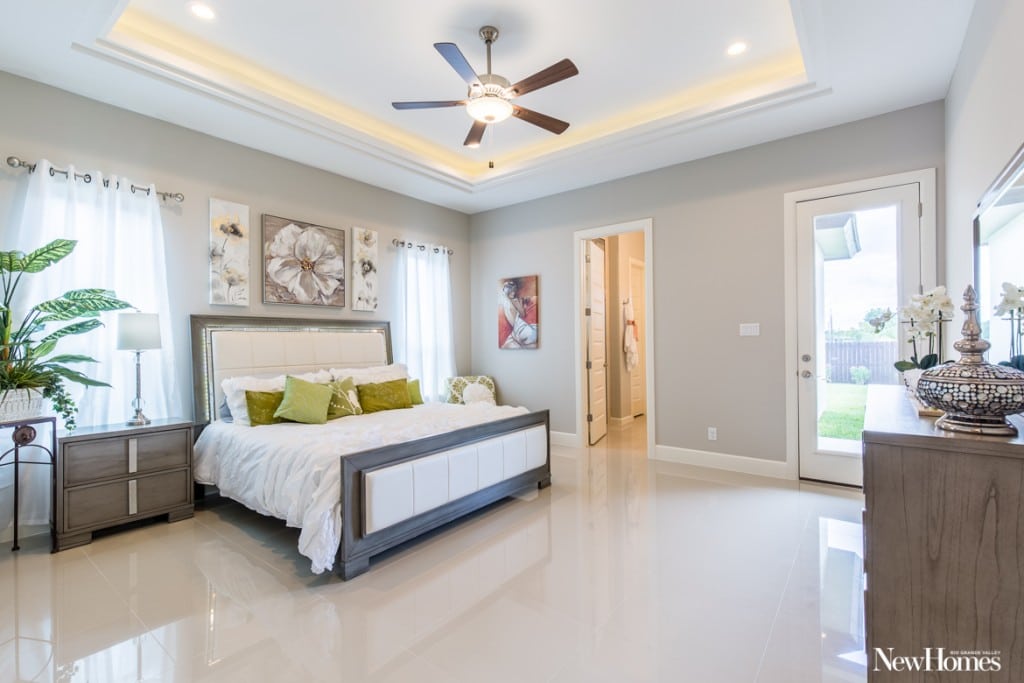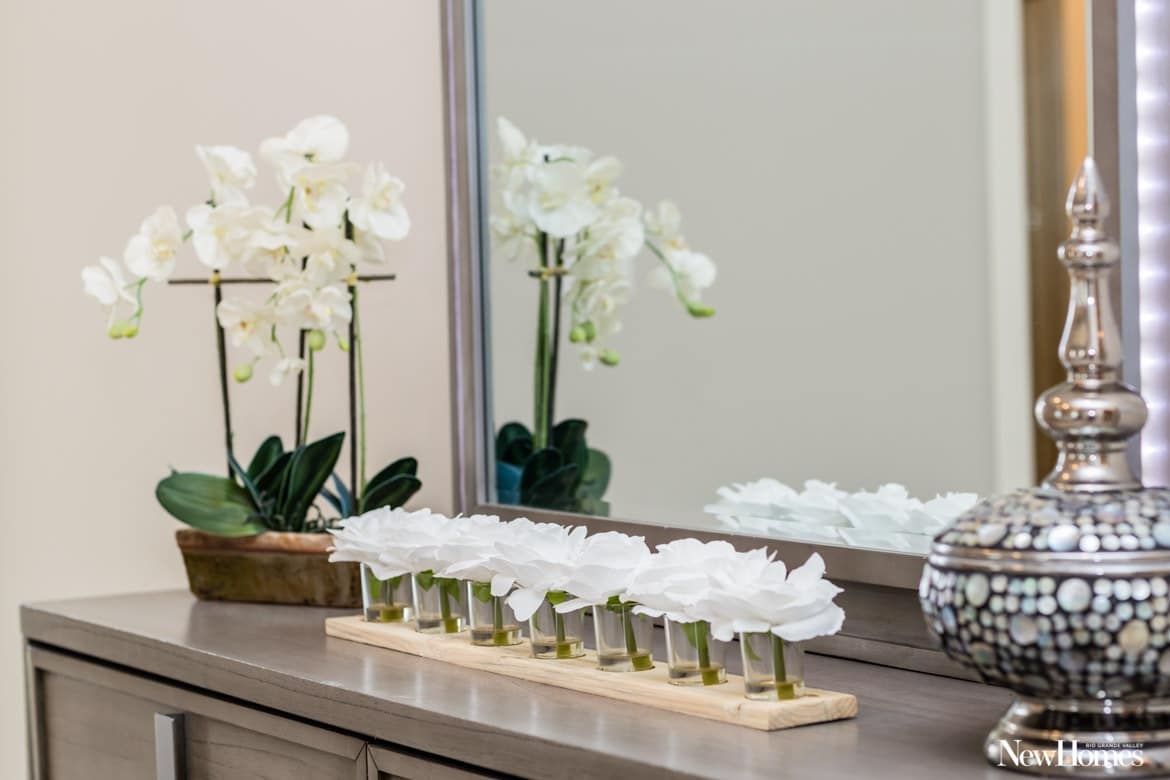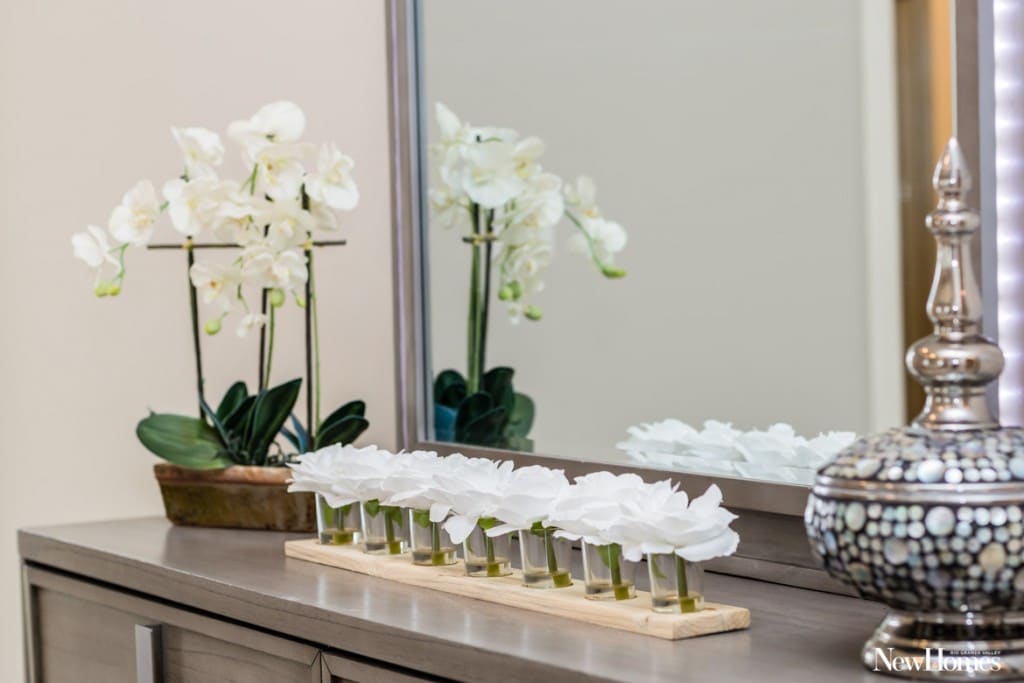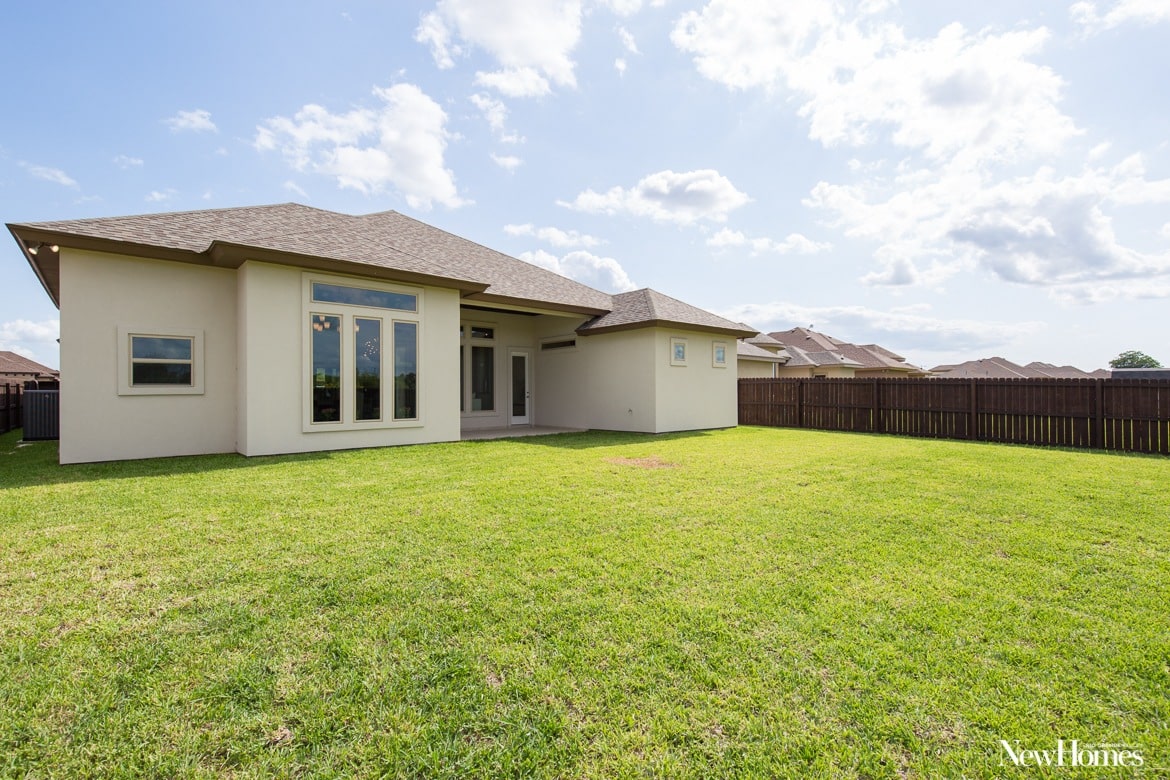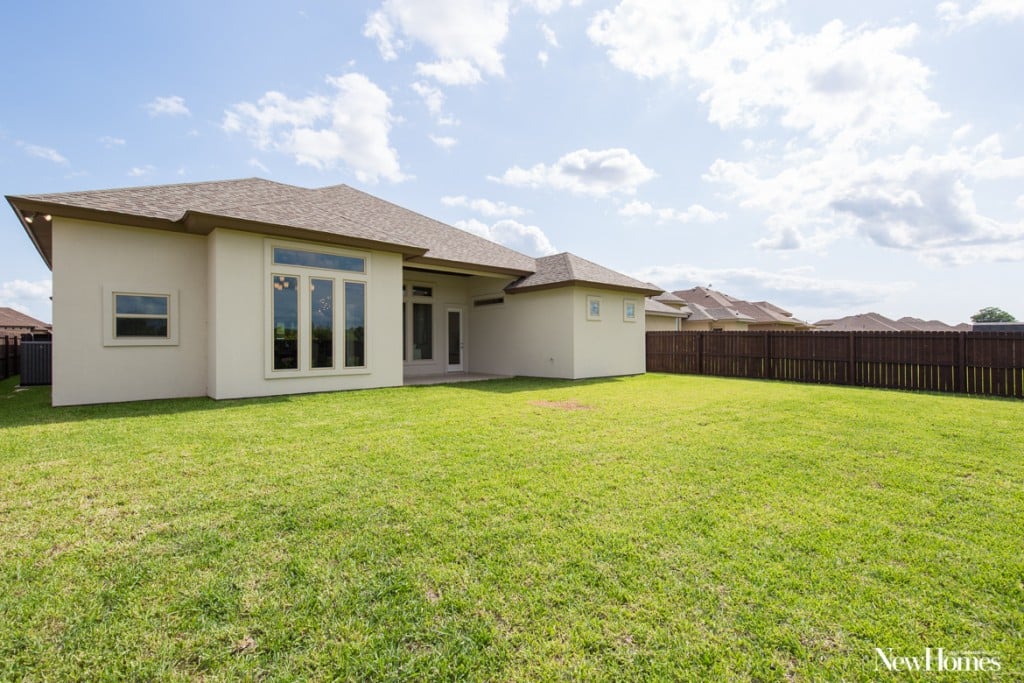 The Master bath is simply enchanting: double sinks and make-up area with deep gray quartz countertops, a modern chandelier, and a frameless glass shower with partial rainfall showerhead and a uniquely designed tile surround. And through the Master bath is the Master closet, commodious and complete with built-ins and shelving that can hold a multitude of clothes and shoes for both him and her.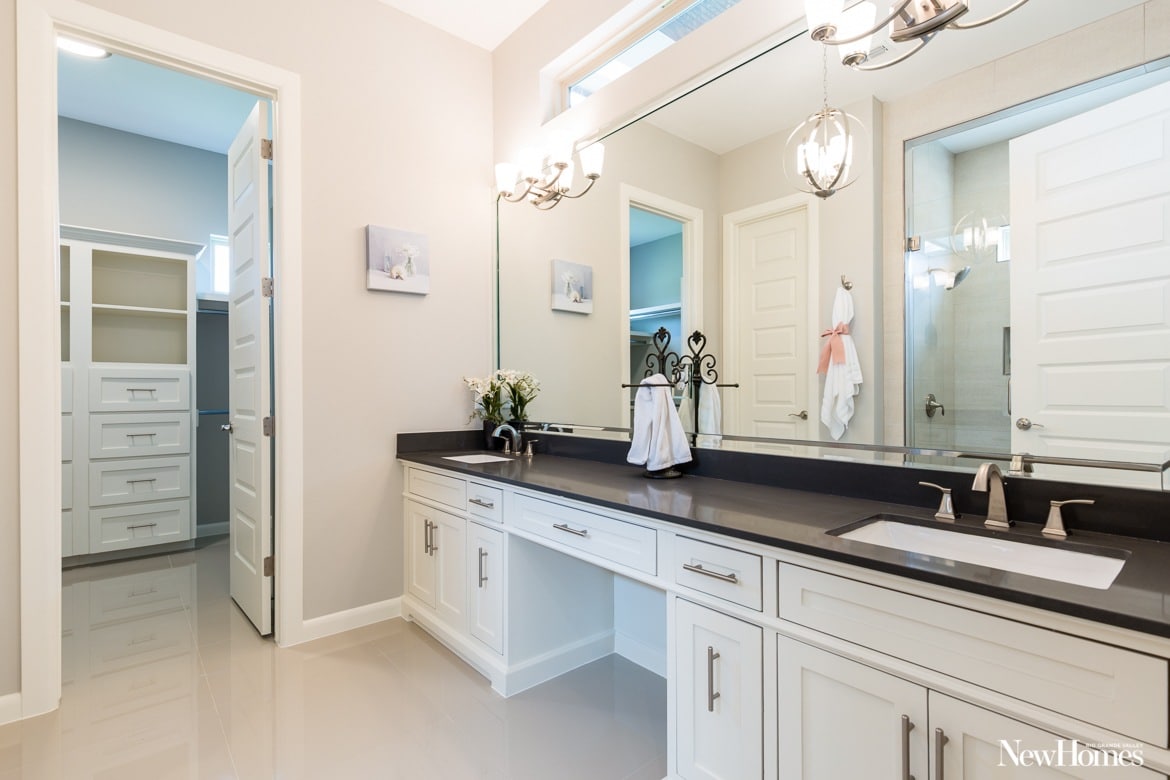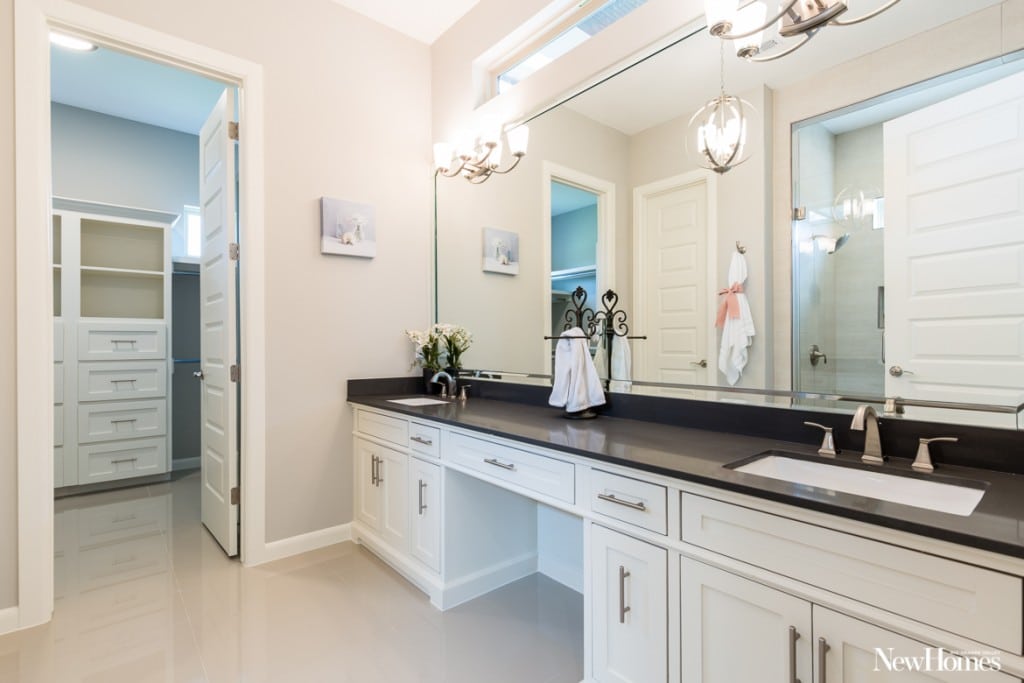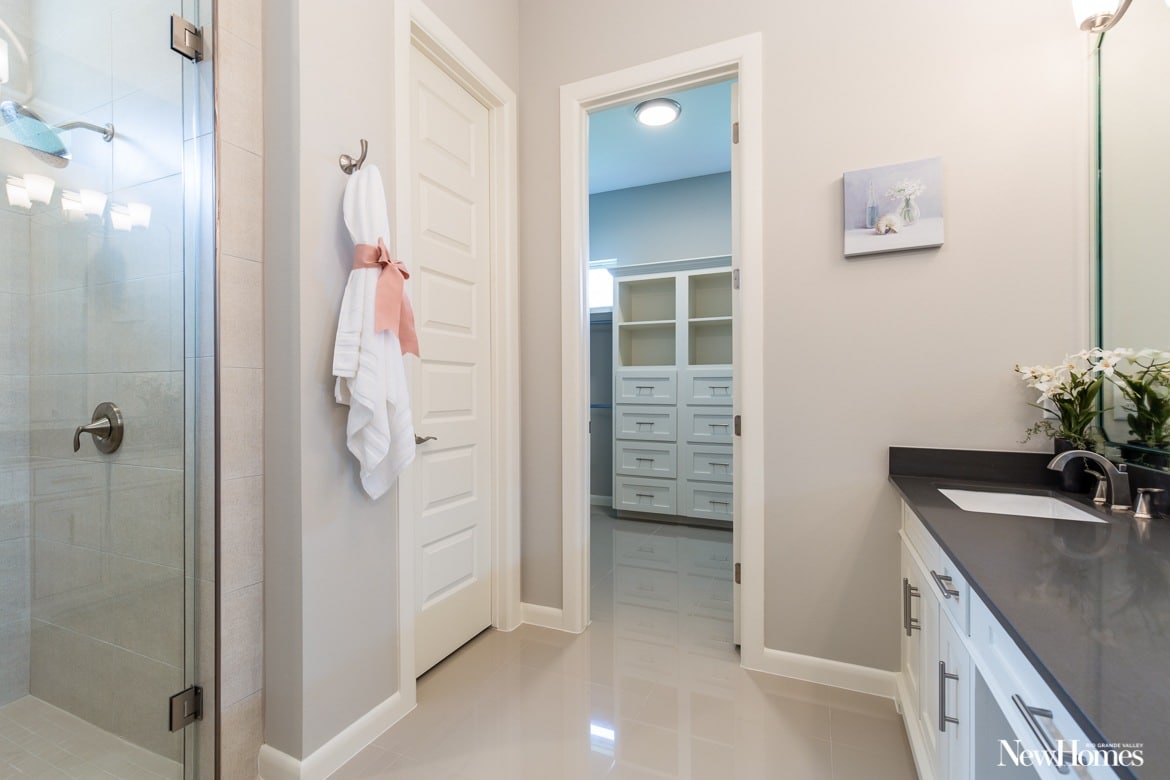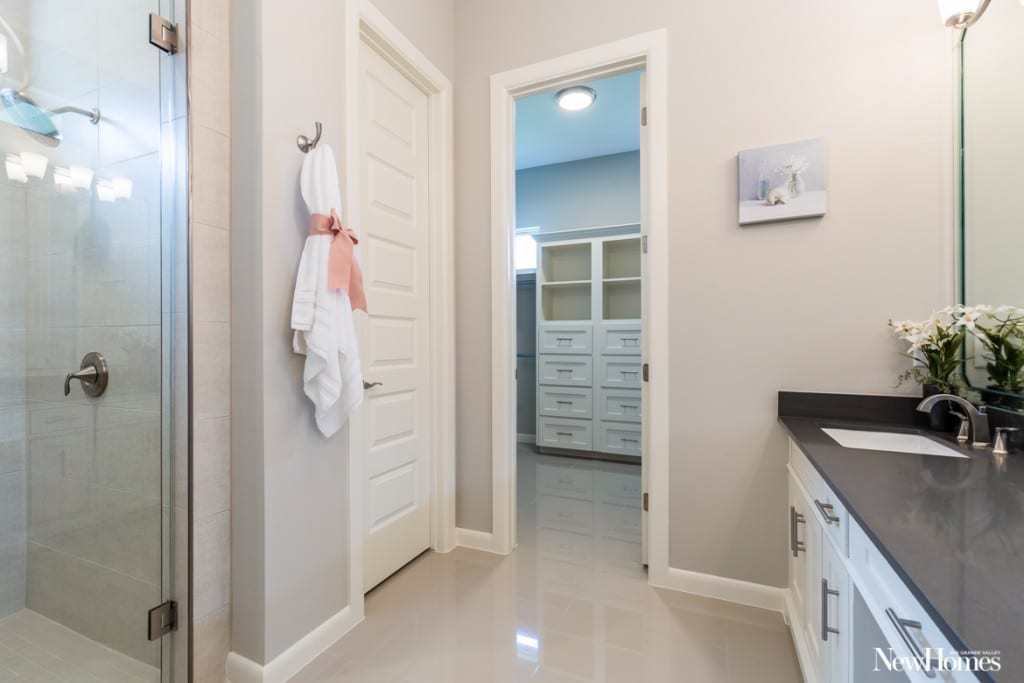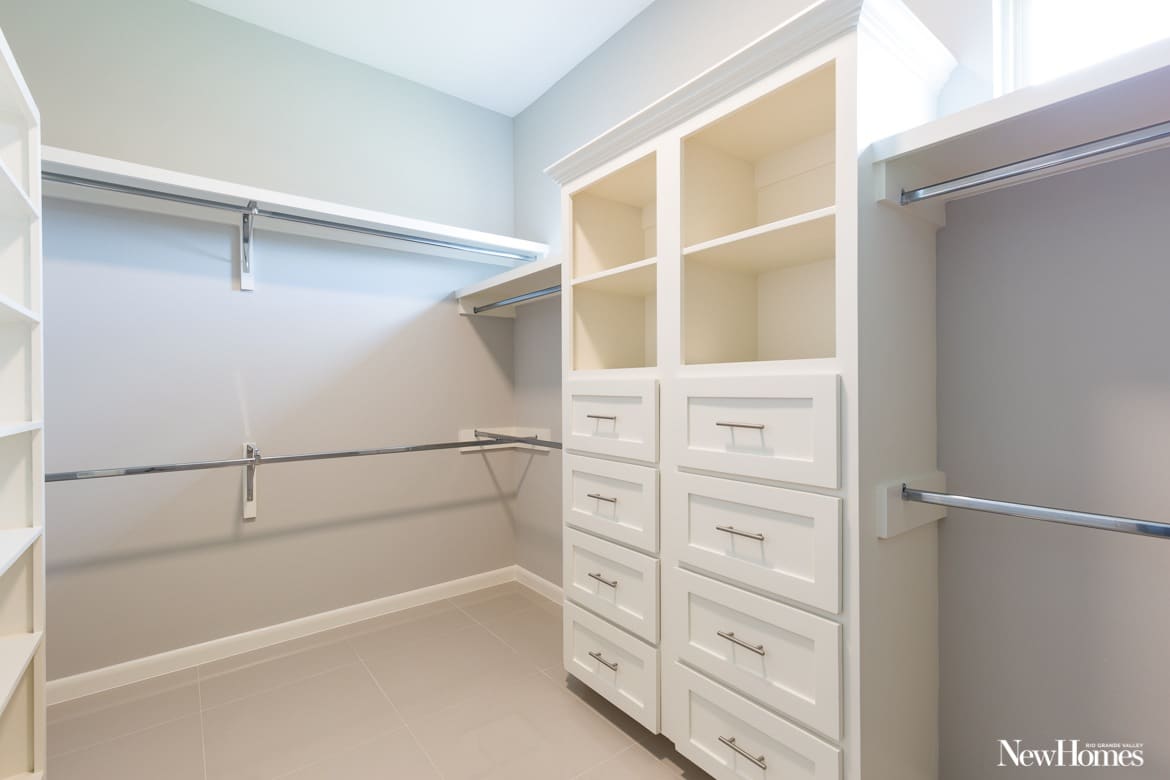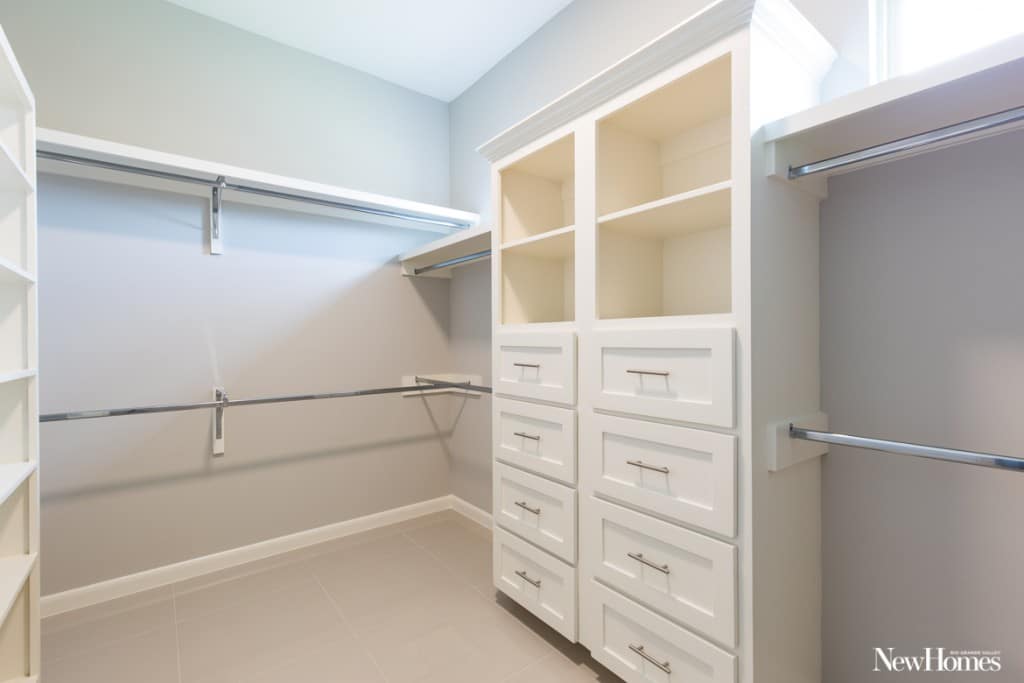 This new home by Sorrento Fine Homes is an excellent example of Sandra Brown's design and building practices. When asked what she was most proud of, Sandra Brown stated, "My designs are original, unique. I create the designs myself, and never build the same home twice, so my clients can be sure their home is a one-of-a-kind." As an afterthought, she smiled and said, "I'm also proud that I actually constructed this home in 70 days." For a new 4 bedroom home that is completely energy efficient, "green conscious," and wins an award for "Best New Home in the $251-300K" category, that is quite an accomplishment, and demonstrates Sorrento Fine Homes excellence.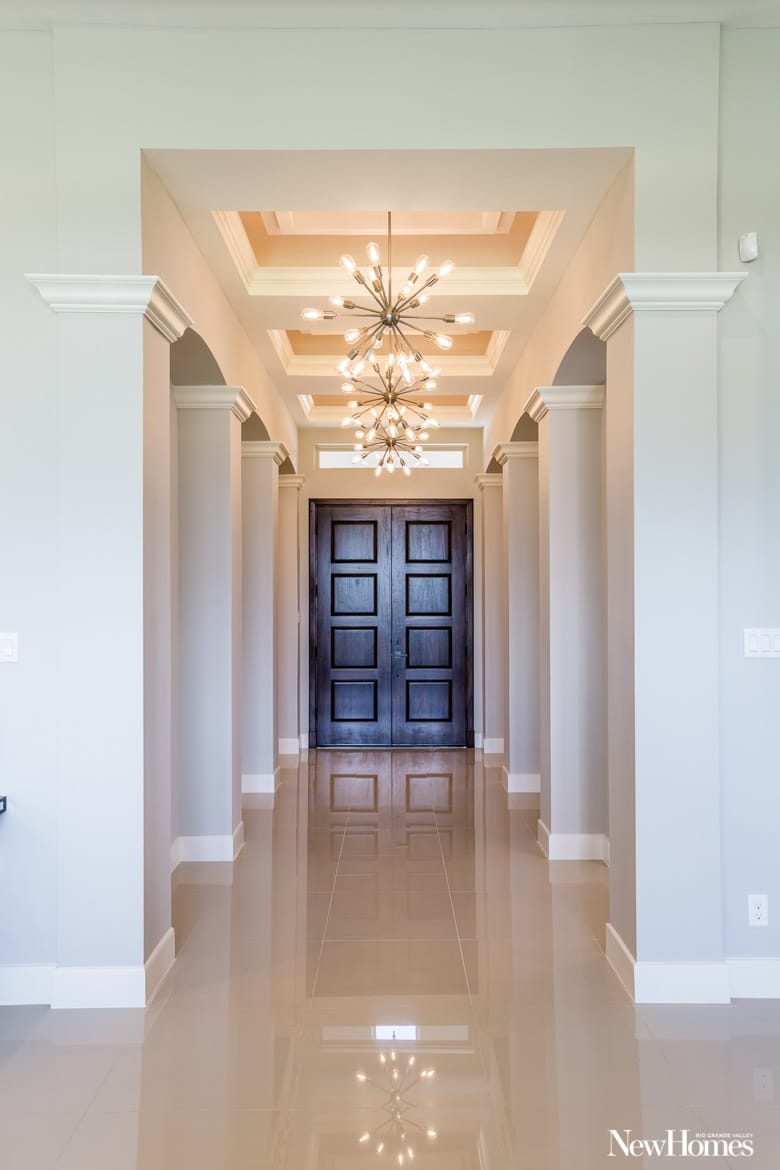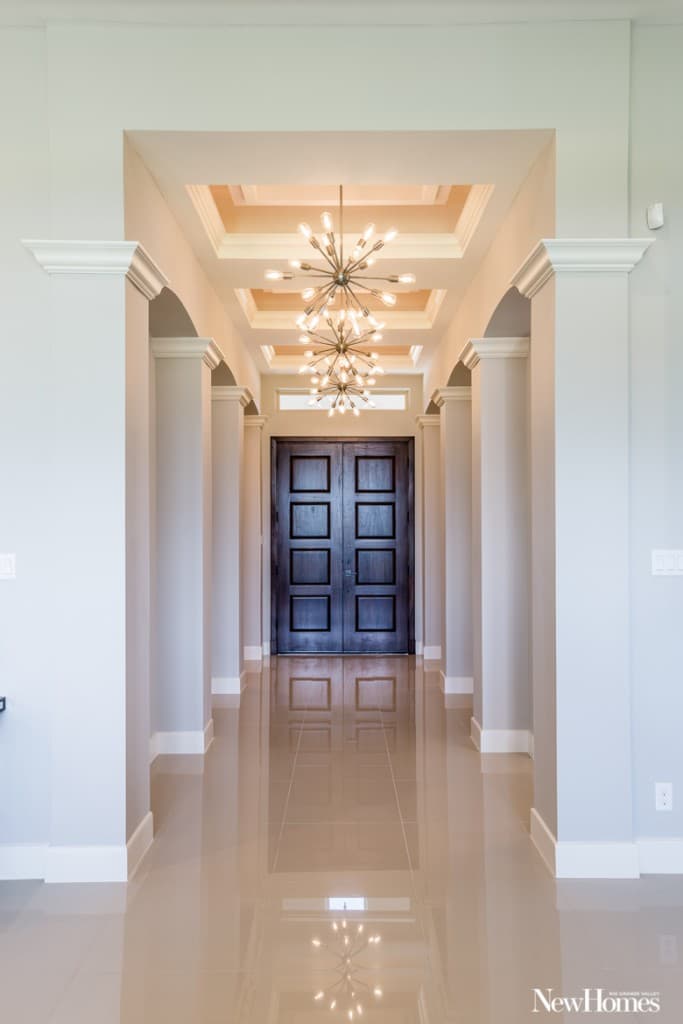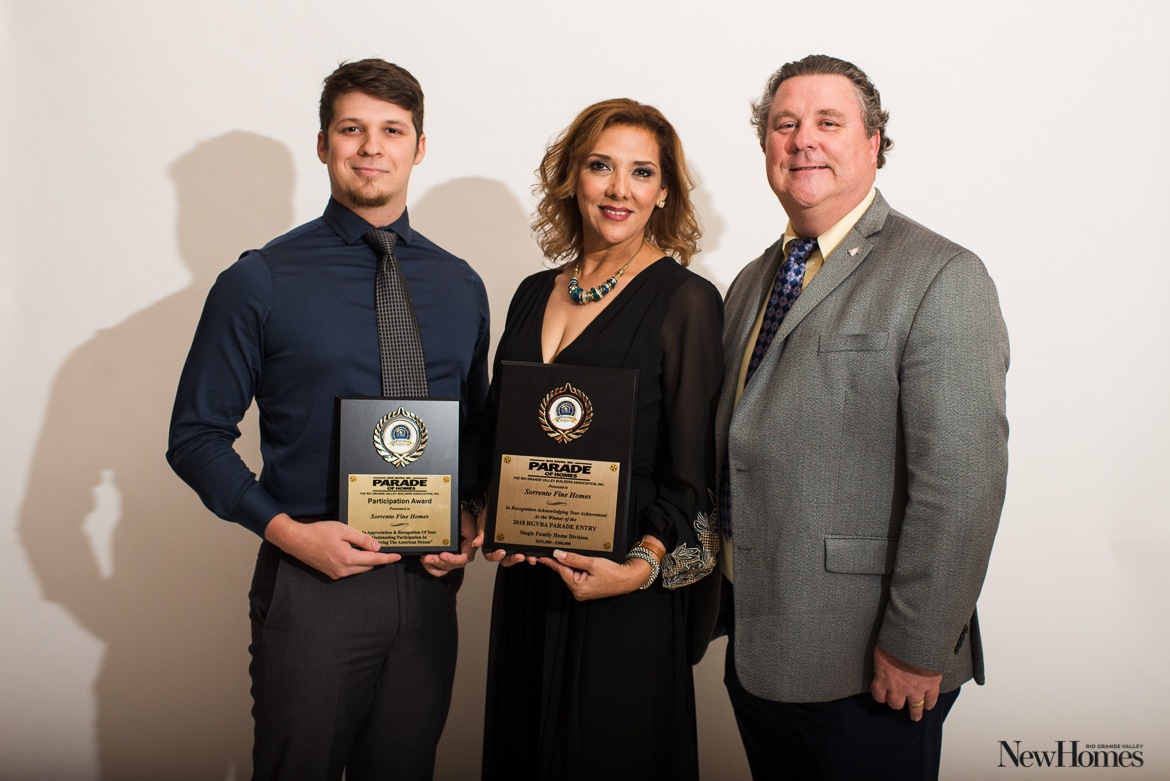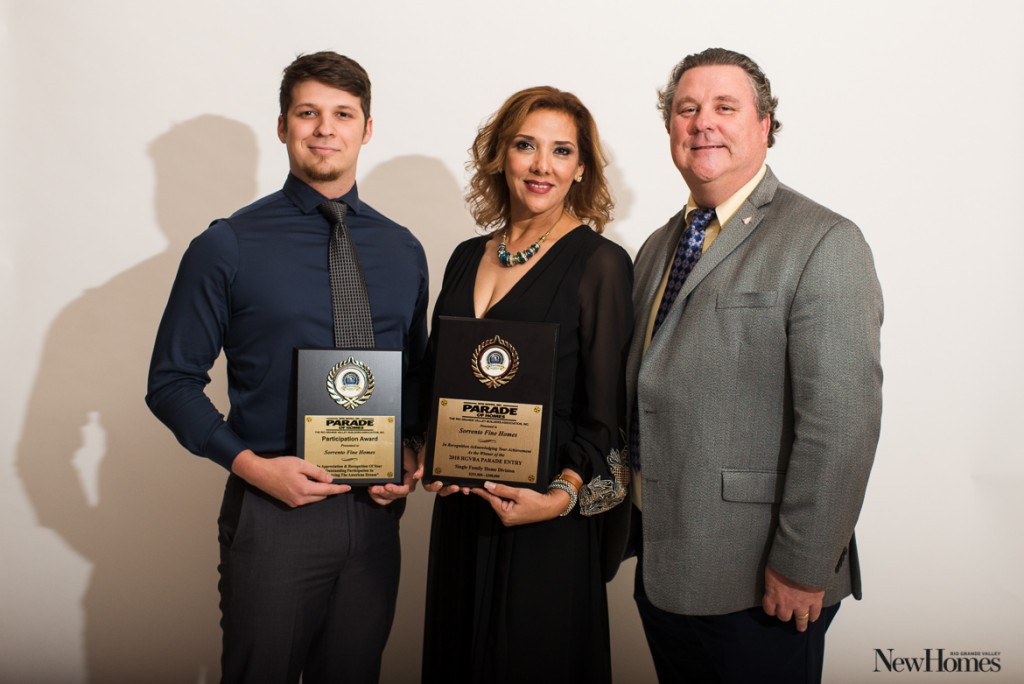 (L-R): Joshua, Sandra, and Daniel Brown
Sorrento Fine Homes is ready and waiting to build your dream home efficiently—and make it uniquely yours. All you have to do is call Sandra Brown or her staff at (956) 821-1527 or (956) 648-4637. You can also email her at sorrentofhb@yahoo.com. And while you are at it, check out the company website and follow them on Facebook.
Special thanks to the Rio Grande Valley Builders Association for putting together an excellent Parade of Homes event.
We'd love to hear your thoughts about this home. Use the comments section below to show some love.
Follow us on Instagram for a daily dose of beautiful new homes in the Rio Grande Valley! Click here: @RGVNewHomes
© 2018 RGV New Homes Guide & Across Media Marketing, LLC.
Unauthorized use and/or duplication of this material without express and written permission from this site's author and/or owner is strictly prohibited. Excerpts and links may be used, provided that full and clear credit is given to RGV New Homes Guide with appropriate and specific direction to the original content.