The 3 "I"s of Innovative Construction: Imaginative, Inventive, Incomparable.
Home by: Innovative Construction
Style: Modern
Subdivision: Canton Village
City: Edinburg, Texas
Home Specs: 4 Bed / 3 Bath / 2 Garage / 3,054 Sq. Ft. (Living) / 3,785 Ft. (Total)
Property Status: MOVE-IN Ready.
2018 RGVBA Parade of Homes Awards:
• Best Curb Appeal
• Best Model Home Over $400,000+
When Innovative Construction decided to build its 2018 Parade of Homes entry in the upscale community of Canton Village located in Edinburg, Texas, they were presented with a unique design challenge. The lot was wider than it was deep, and the unusual size became an opportunity for the company to live up to its "innovative" name. Innovative Construction's owners, Pedro and Lourdes Vargas, along with their son Jonathan, came up with the perfect solution: Why not put the pool on the side of the house and move the home to the right. Great idea? Done!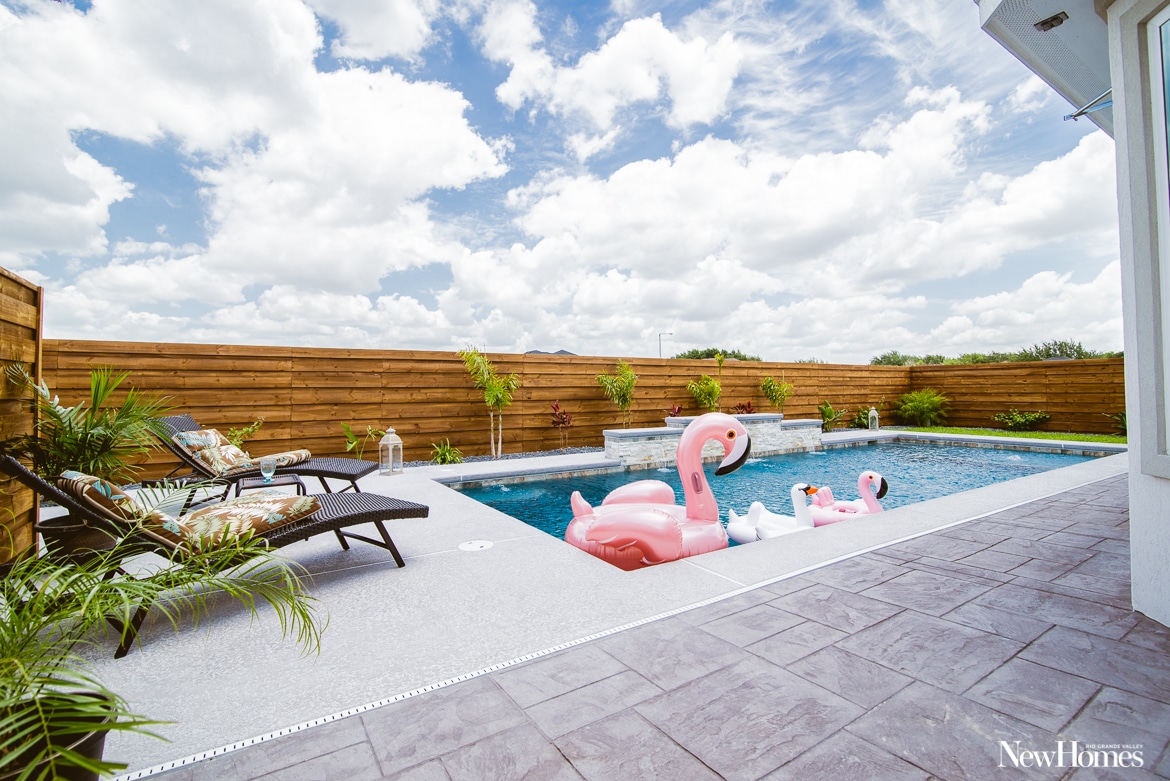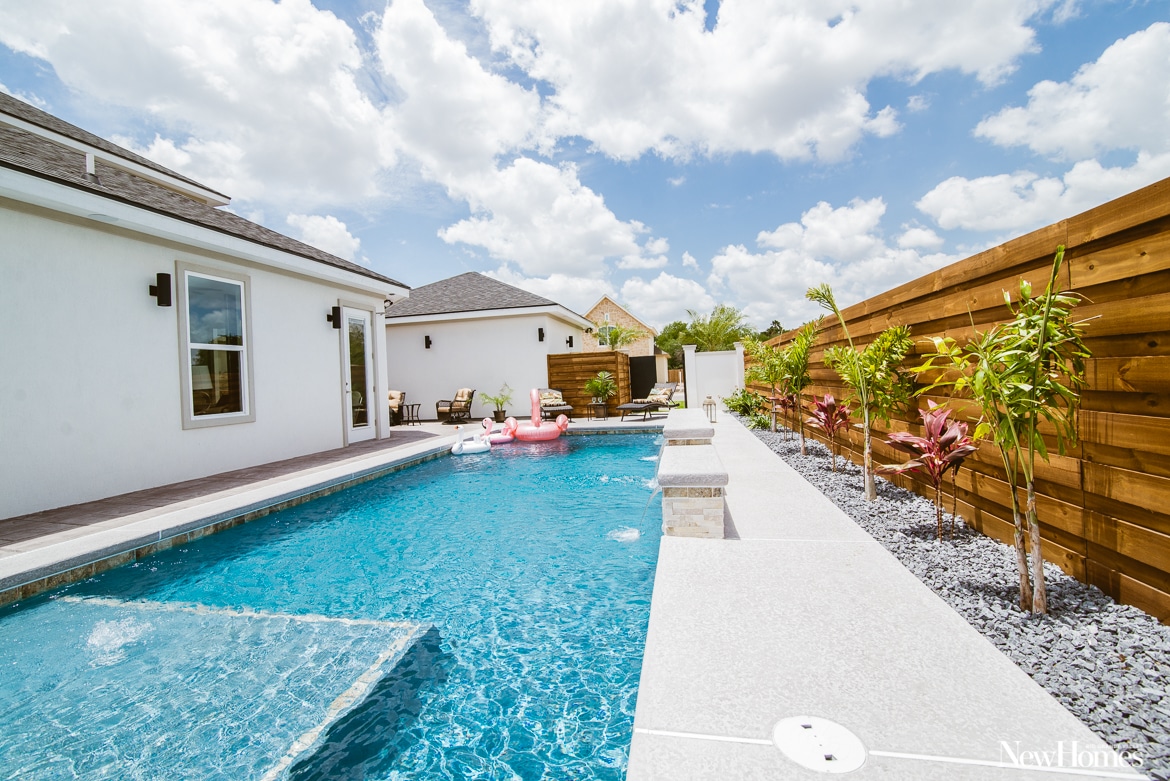 Privacy is paramount for families nowadays, and Innovative Construction understands. At the front of the home, a walled and gated entryway leads to a patio courtyard with a soothing fountain near the front door. This area is one of four around the exterior of the home, and is where friends or family can quietly sit for morning coffee or evening drinks.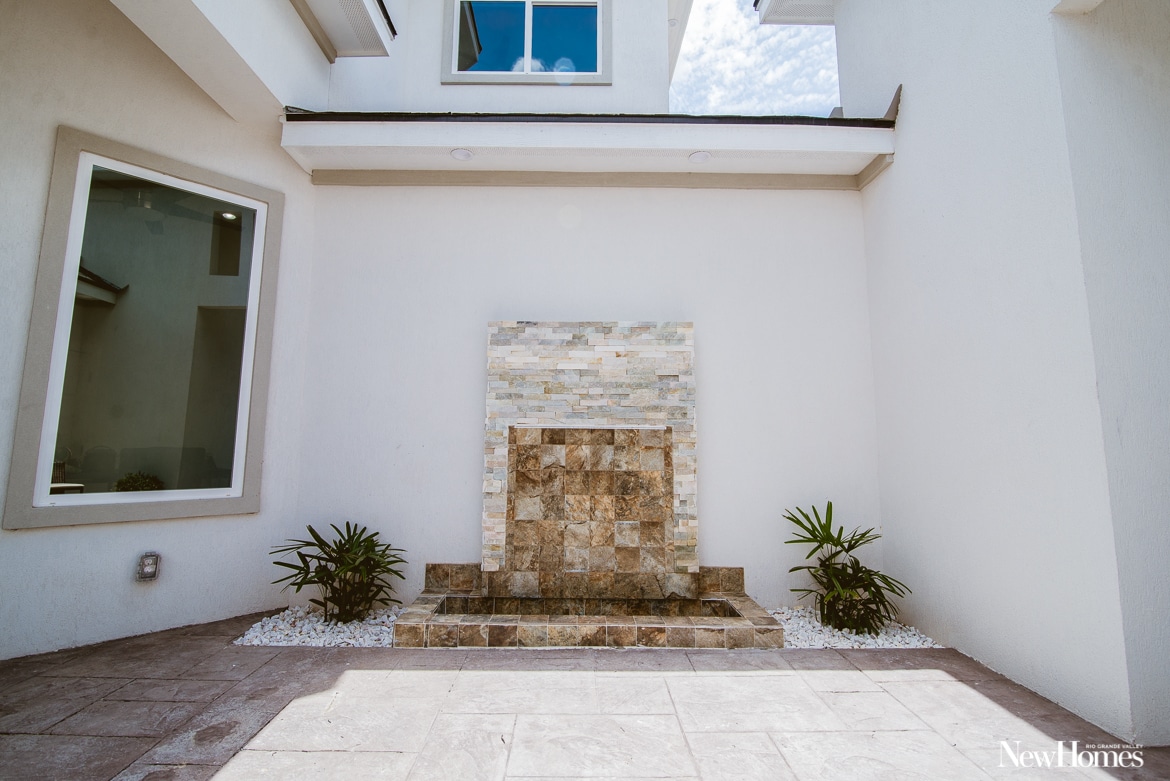 "The home is definitely a family home that incorporates both privacy and fun."
Inside this lovely home at Canton Village, calming colors of soft grays and creamy whites flow effortlessly throughout the open floorplan. There is a front office next to the entrance, a sheltered space for quiet study.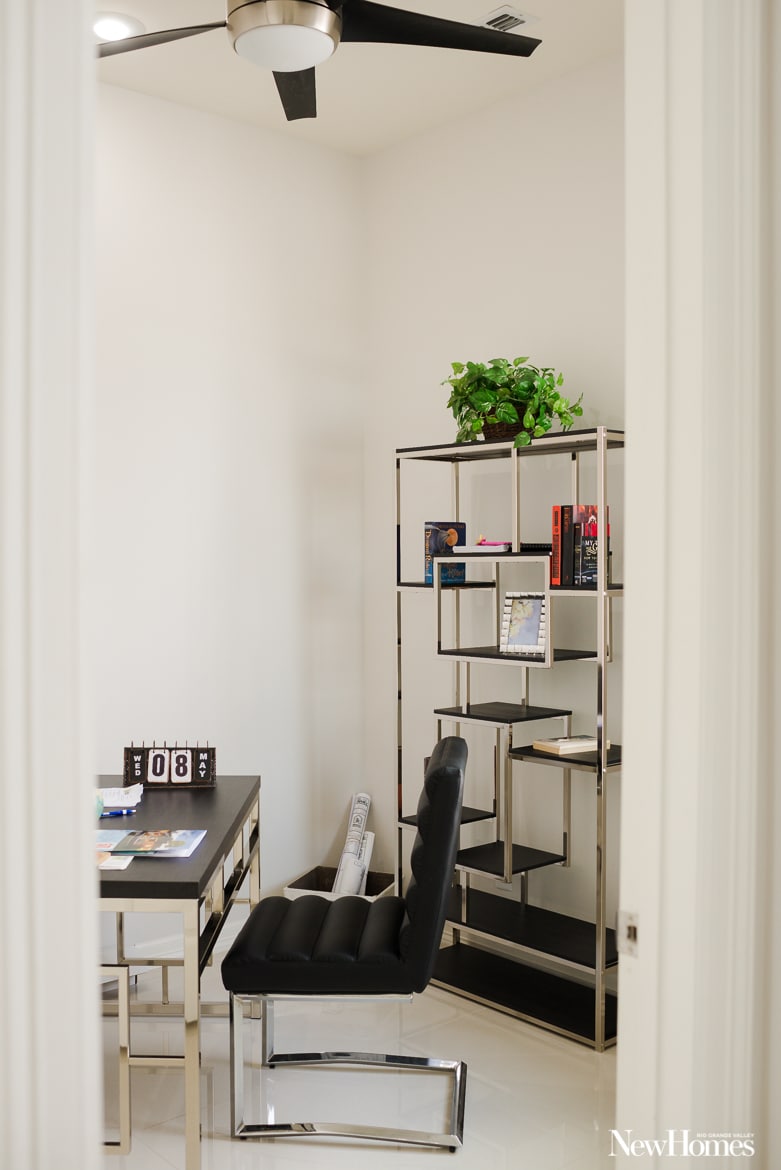 Right across the entrance office, and leading into the Master Bedroom, there is a small hallway with a storage closet and half bath. A few steps ahead is the Master Bedroom, a secluded oasis of calm. The large windows allow for both pool & courtyard views—a beautiful sight to wake up to every morning.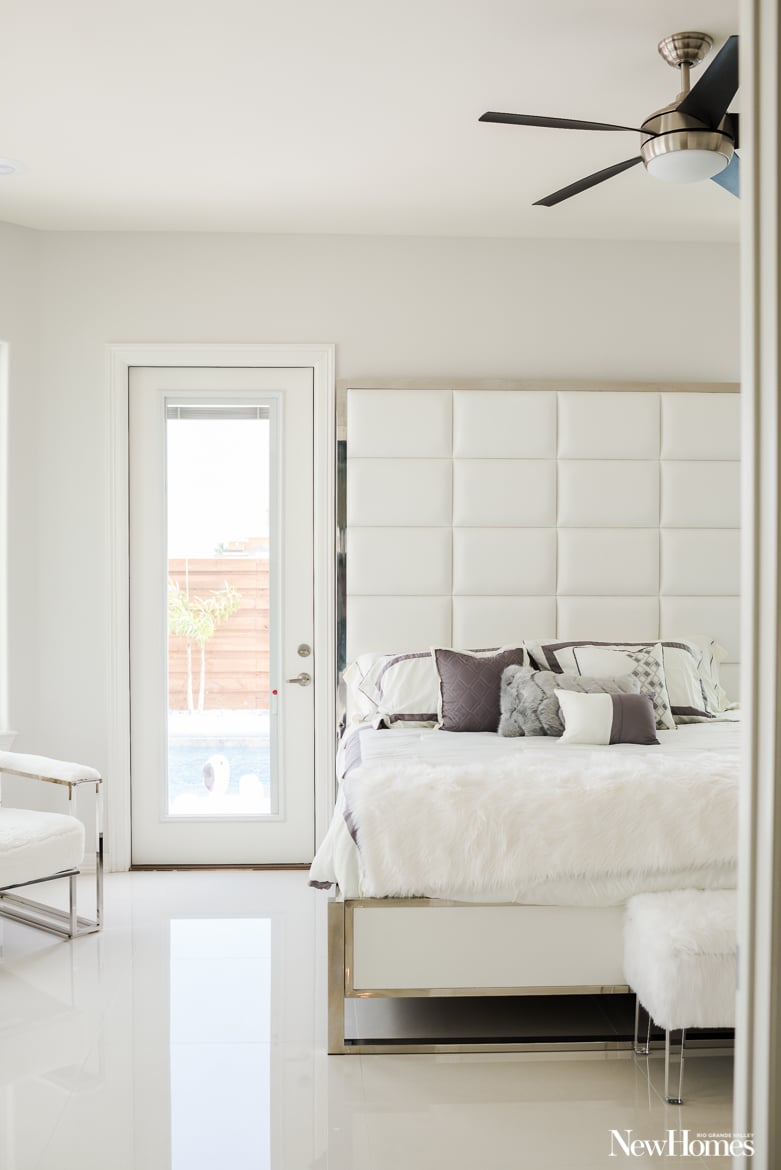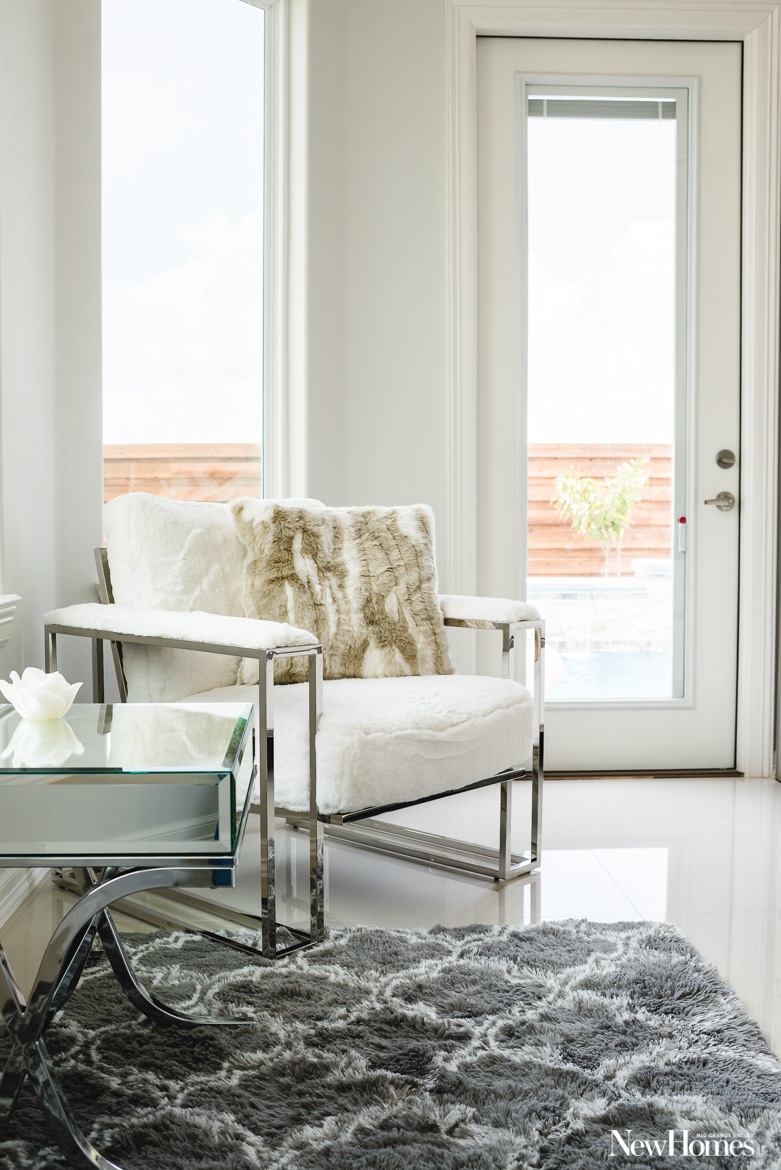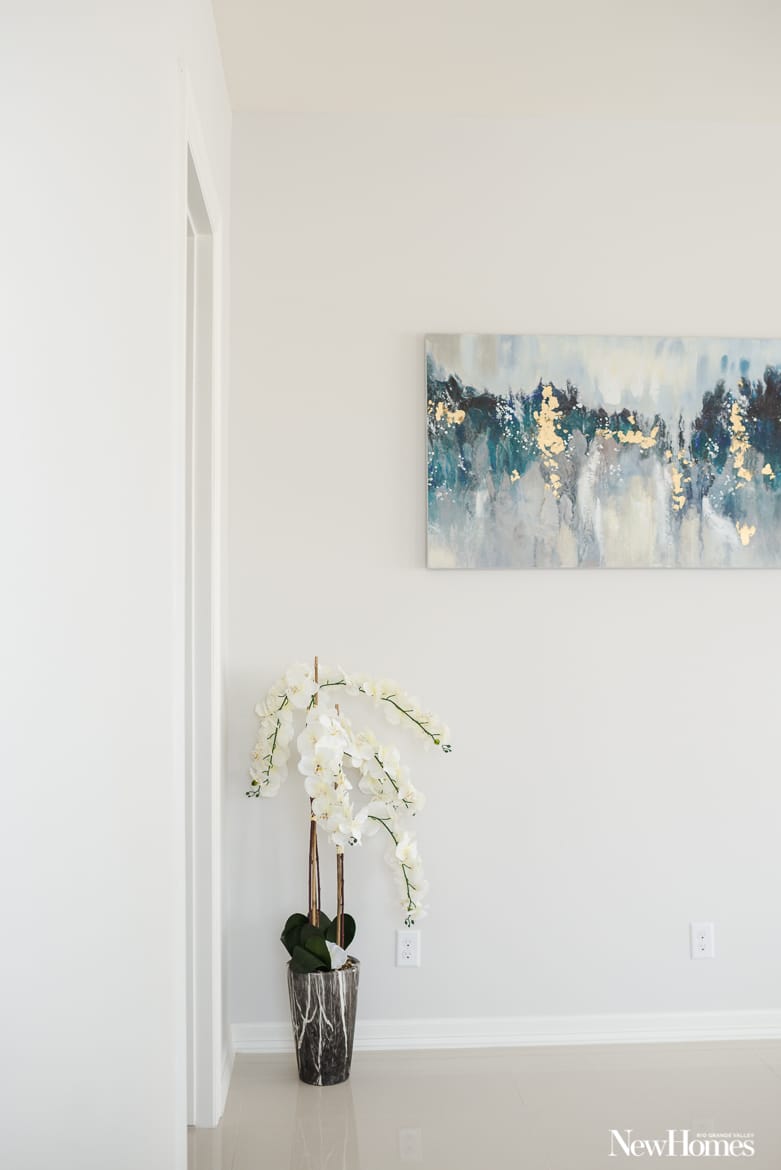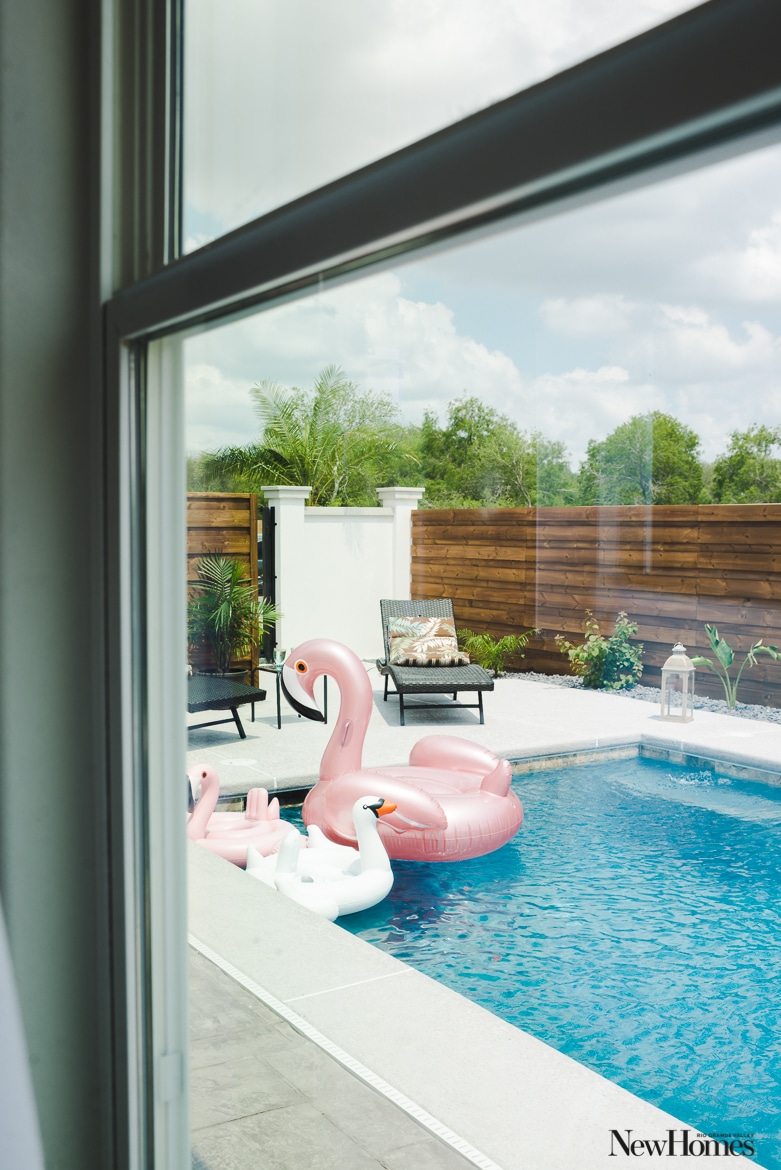 Equally fascinating is the Master Bath, equipped with deep gray ceramic countertops, His & Hers sinks, a lovely glassed-in shower, a separate vanity area, and a walk-in closet adorned with a striking chandelier.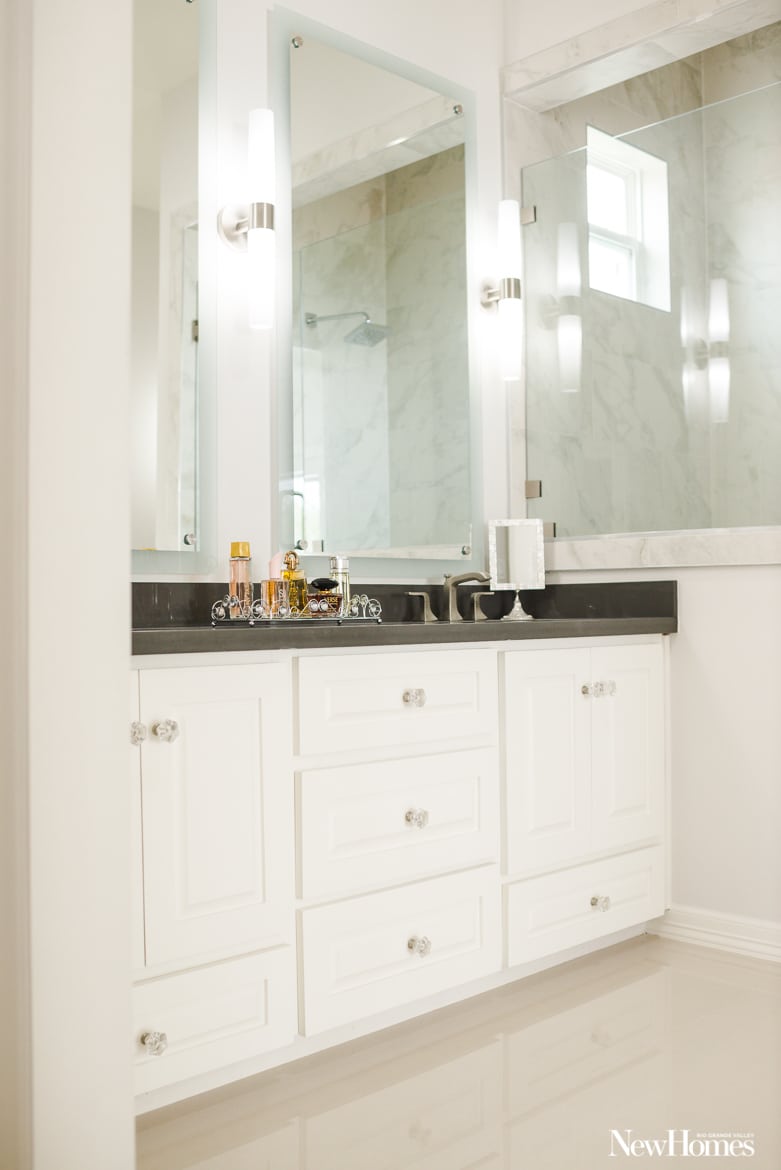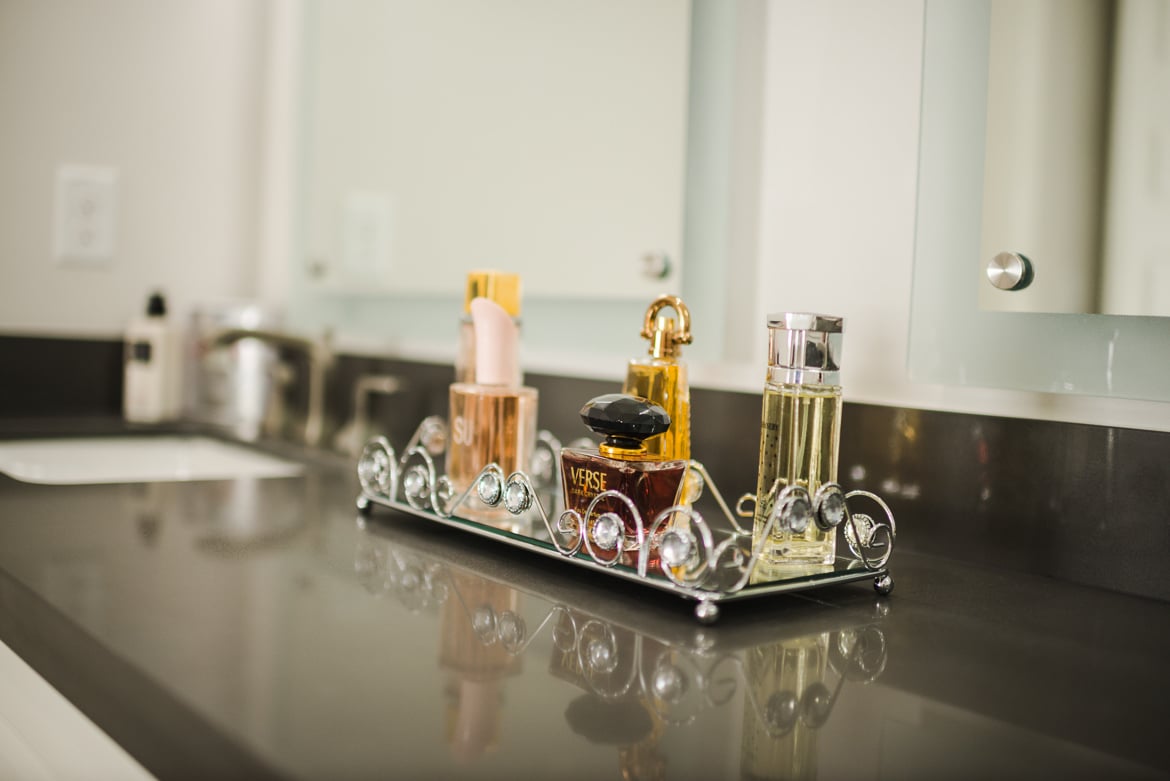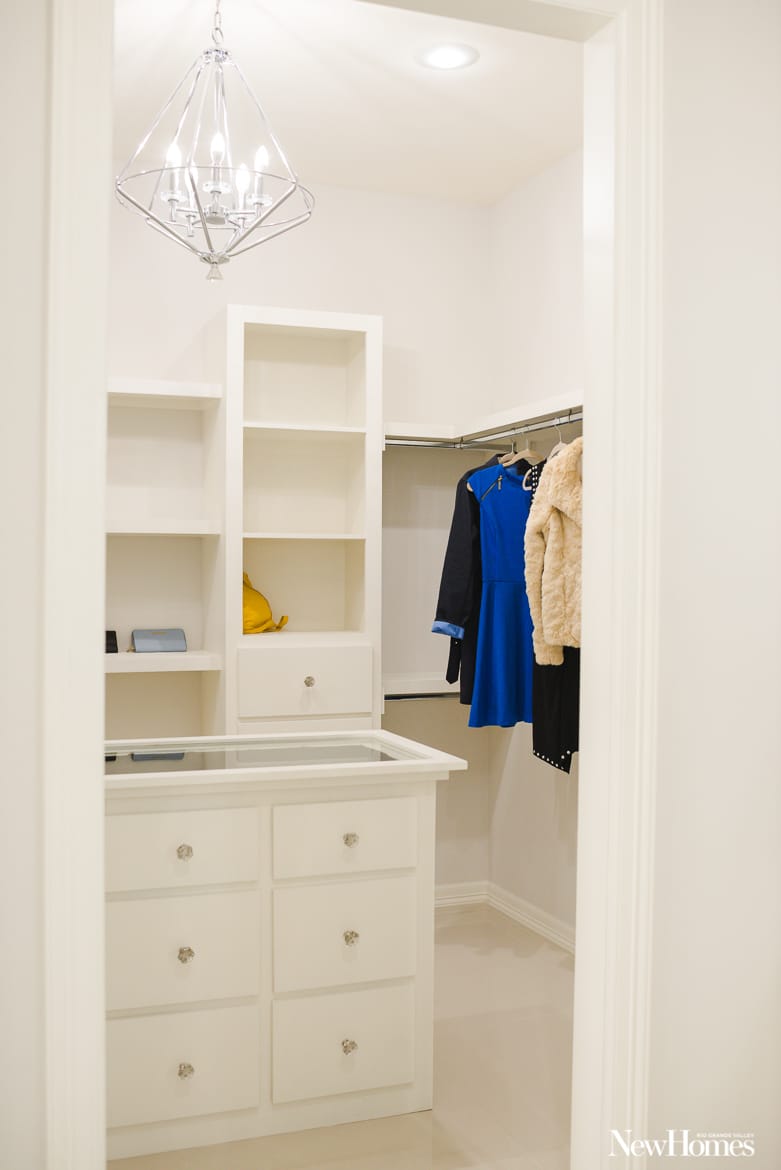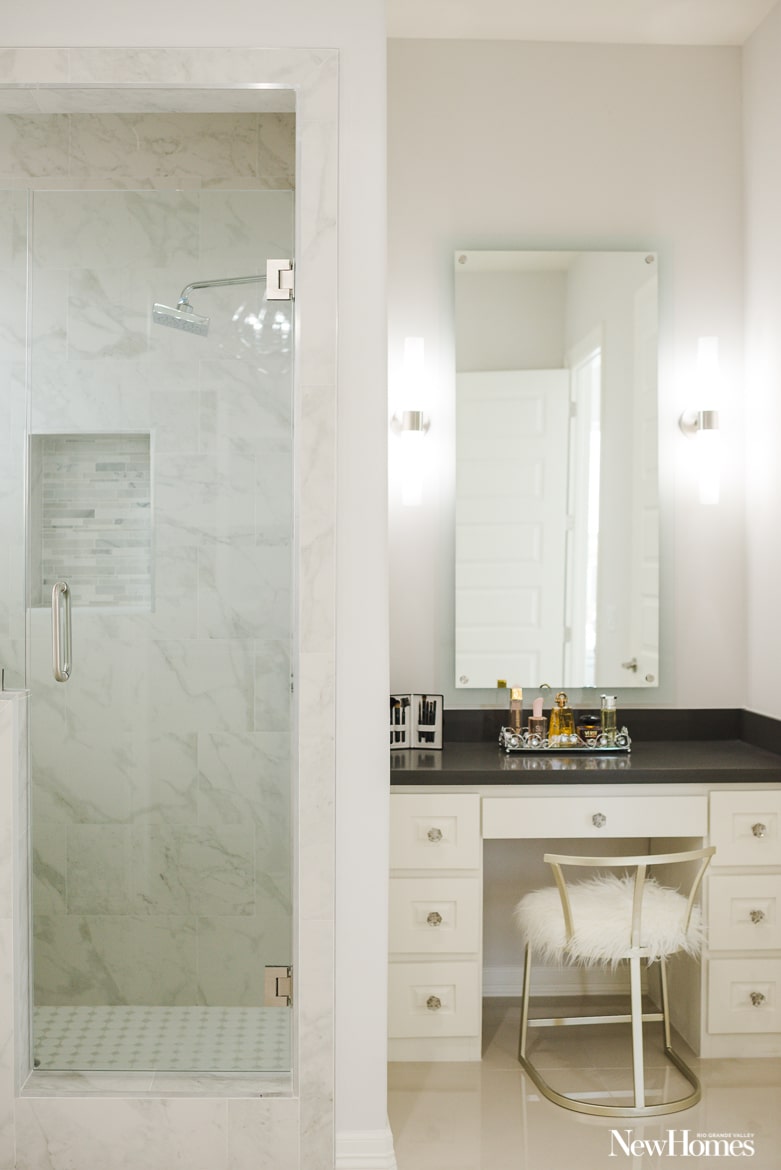 The living area of this stunning home is comprised of gleaming porcelain flooring and oversized windows, with decorative wall niches and a bar area complete with built-in wine bottle storage and wine cooler. At-home entertaining? Perfect!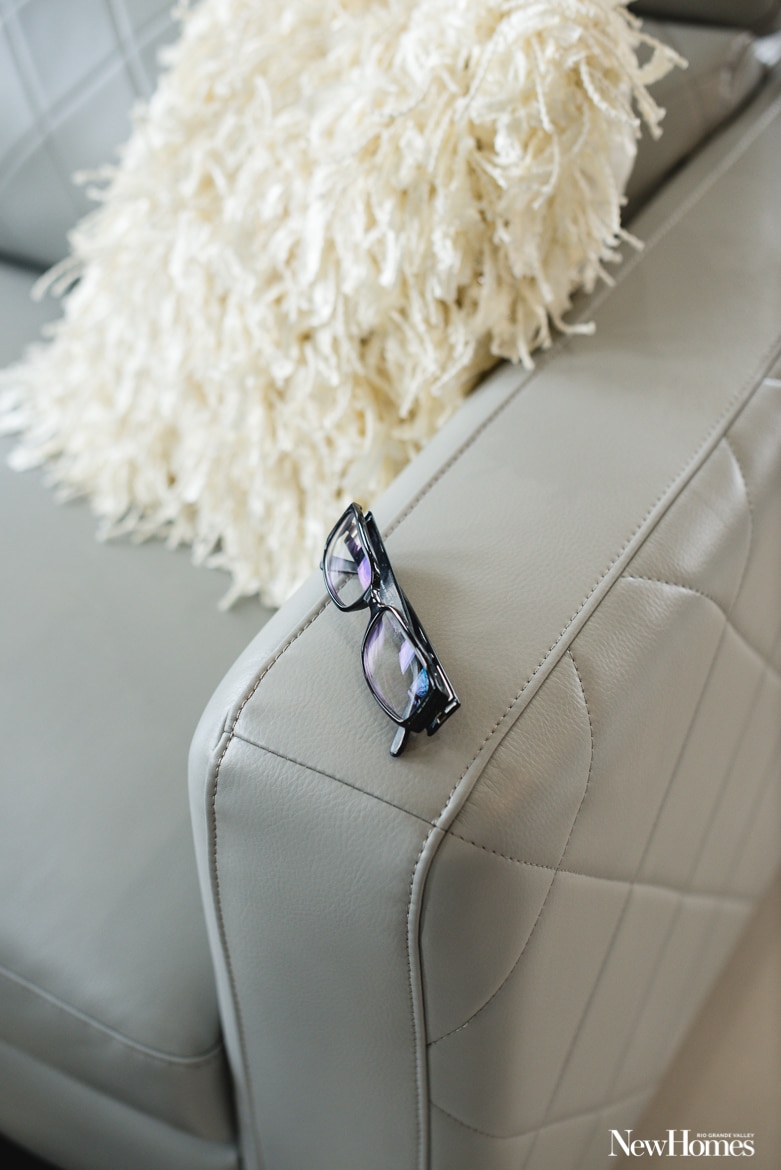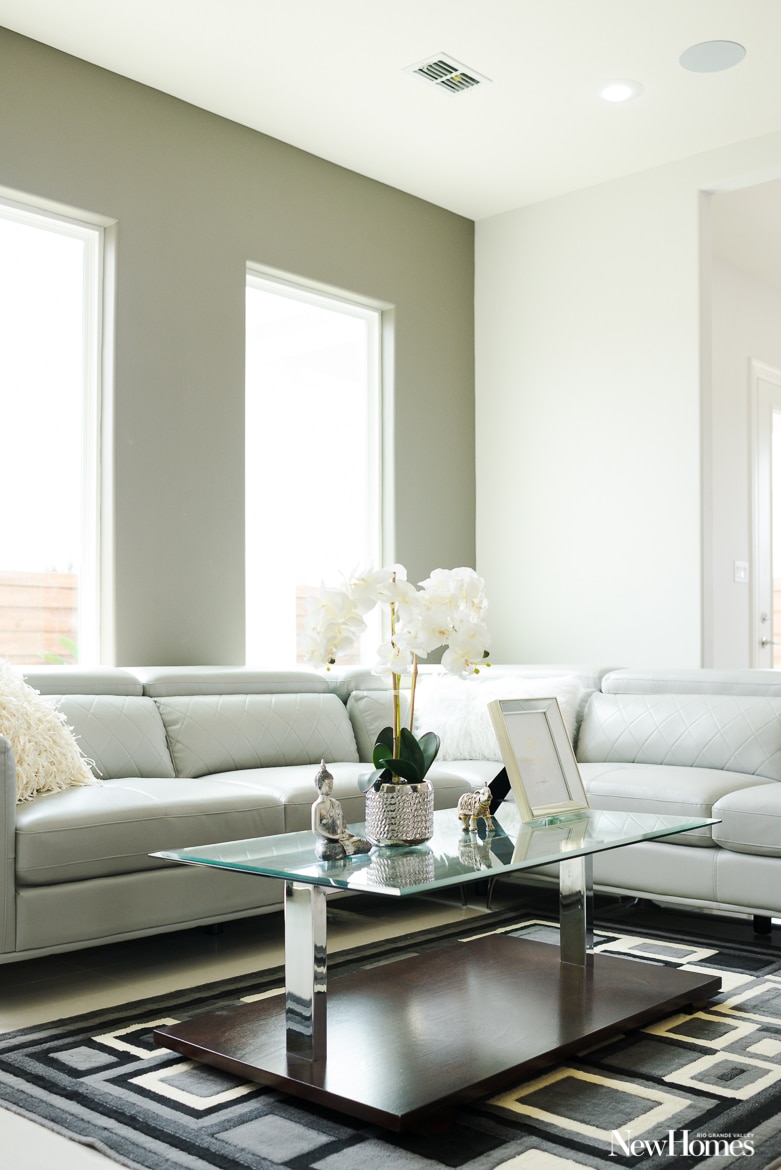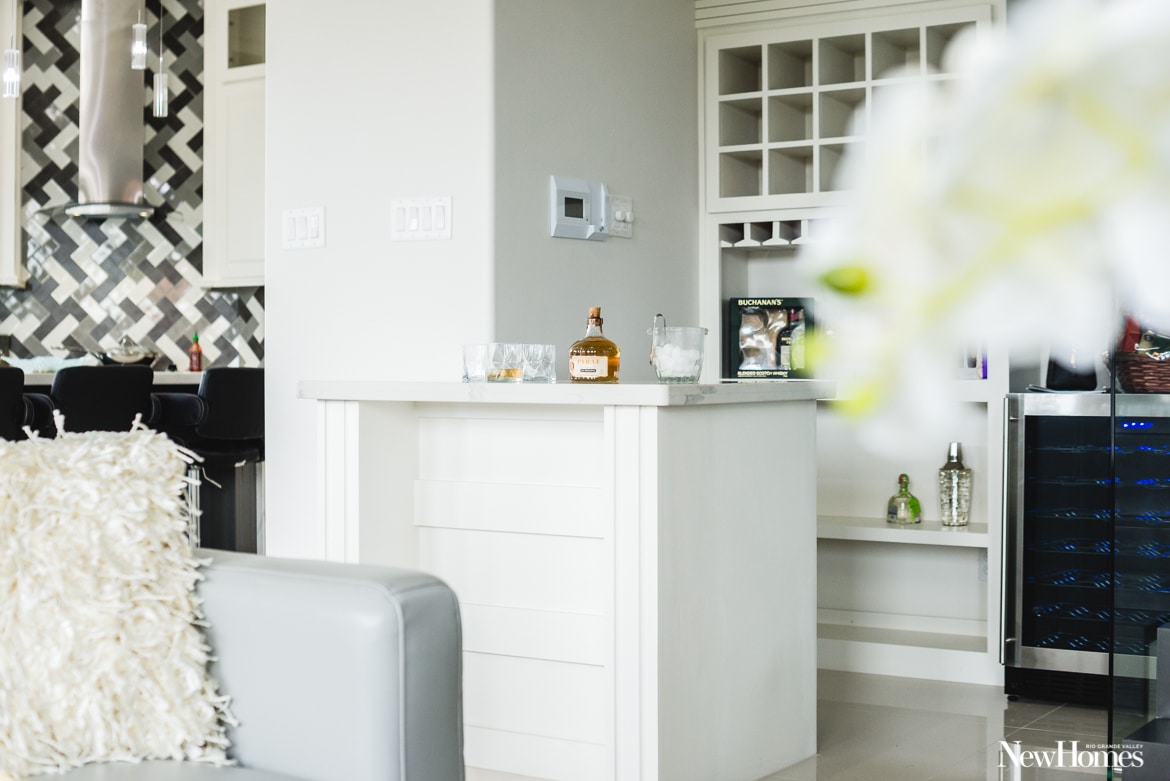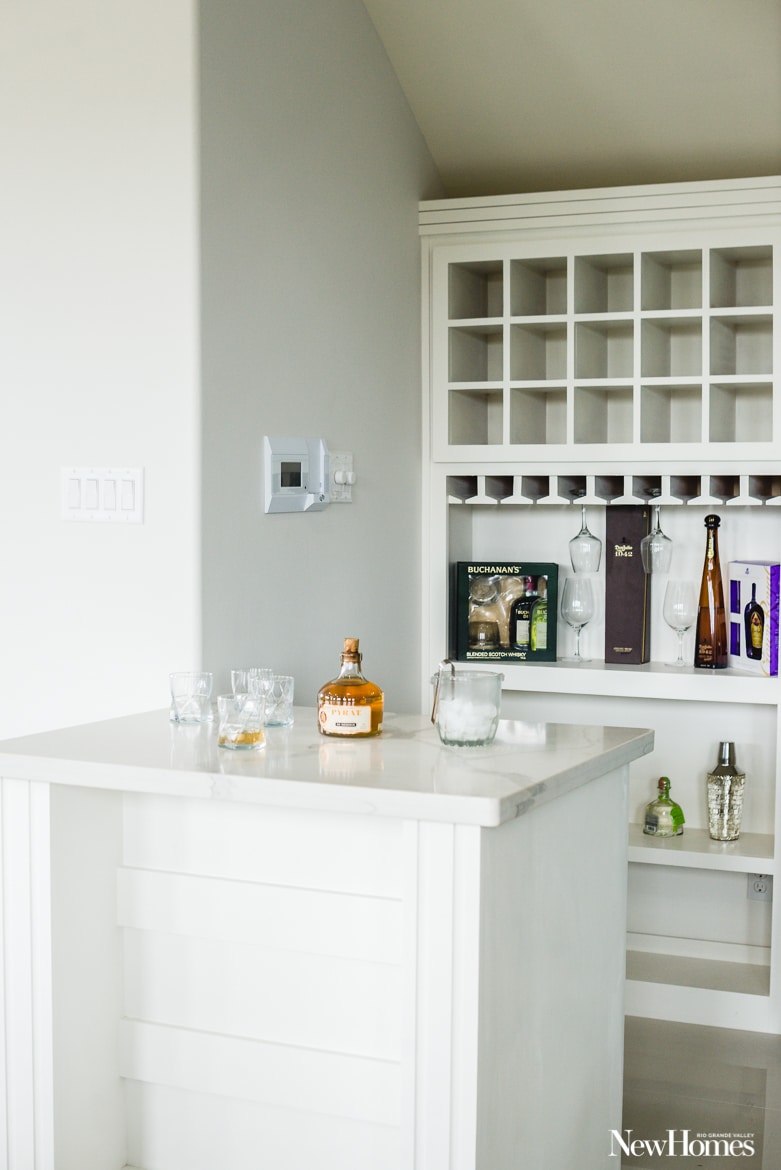 We all know that the kitchen is the heart of the home. Yet how to make a kitchen stand out from the ordinary? Innovative Construction considered this and added unique touches, like subway tile in a vertical chevron pattern that utilizes the color scheme of the home, and an island quartz countertop with a seamless waterfall design. Definitely modern, definitely a showpiece.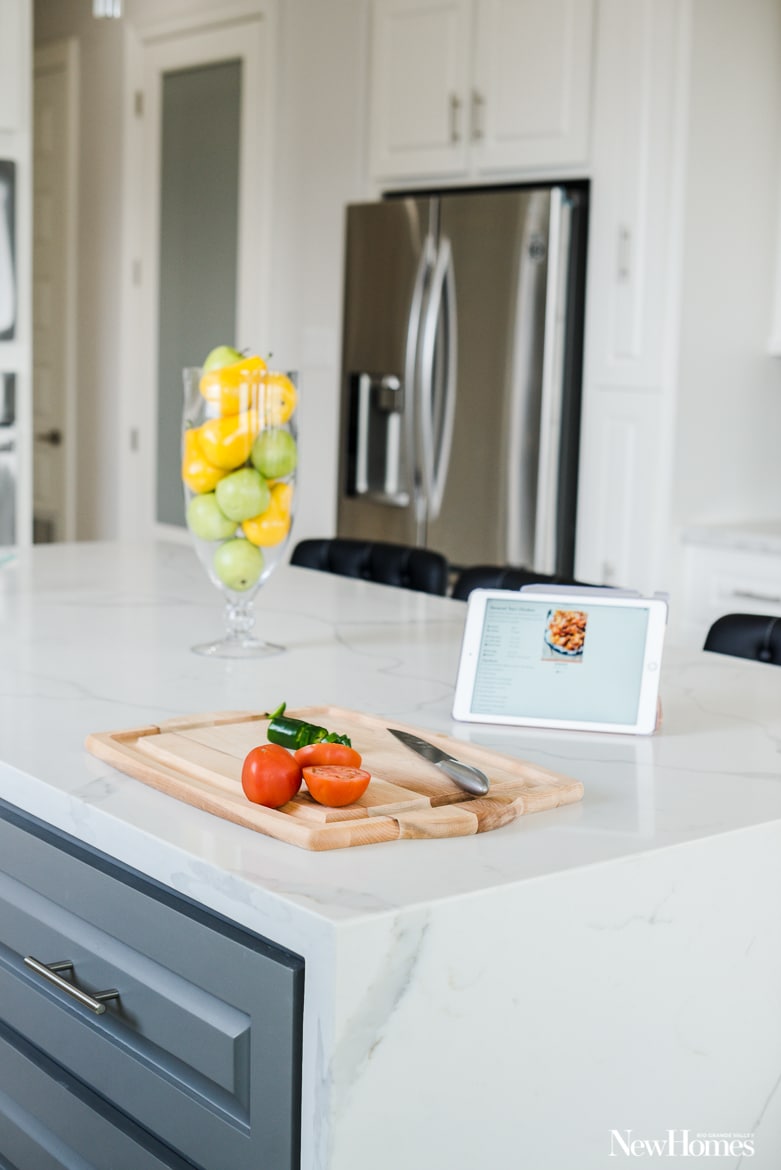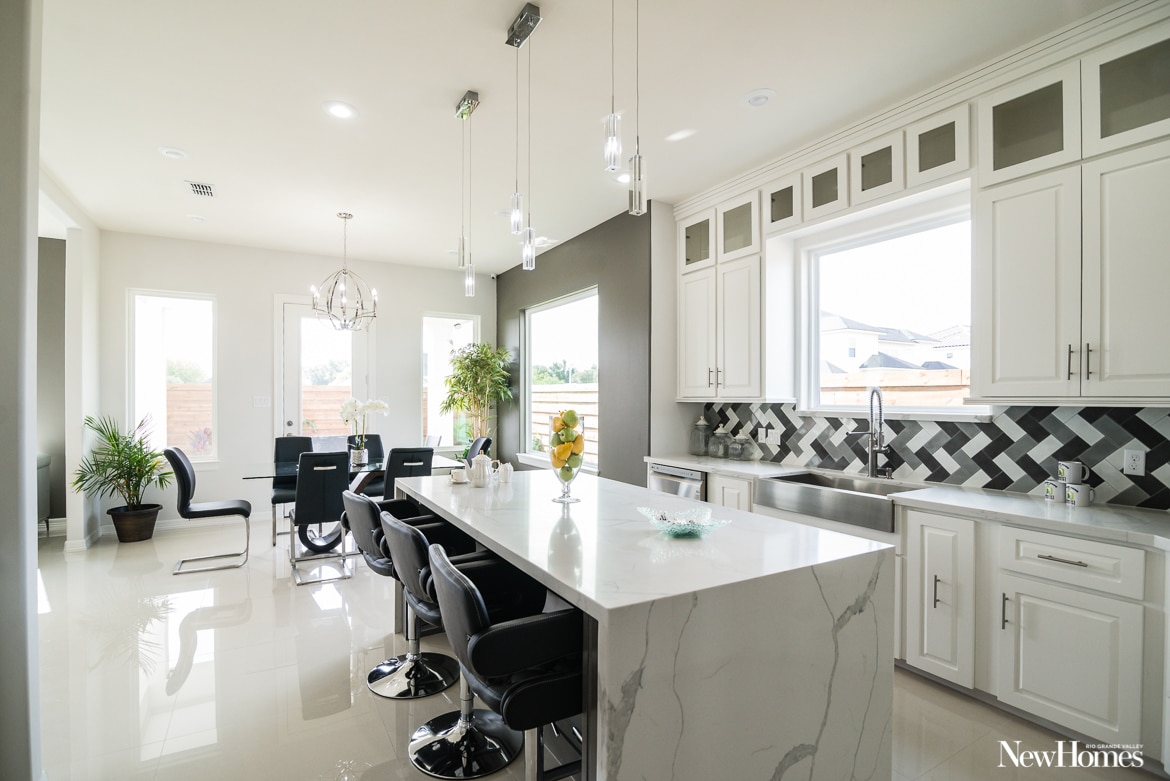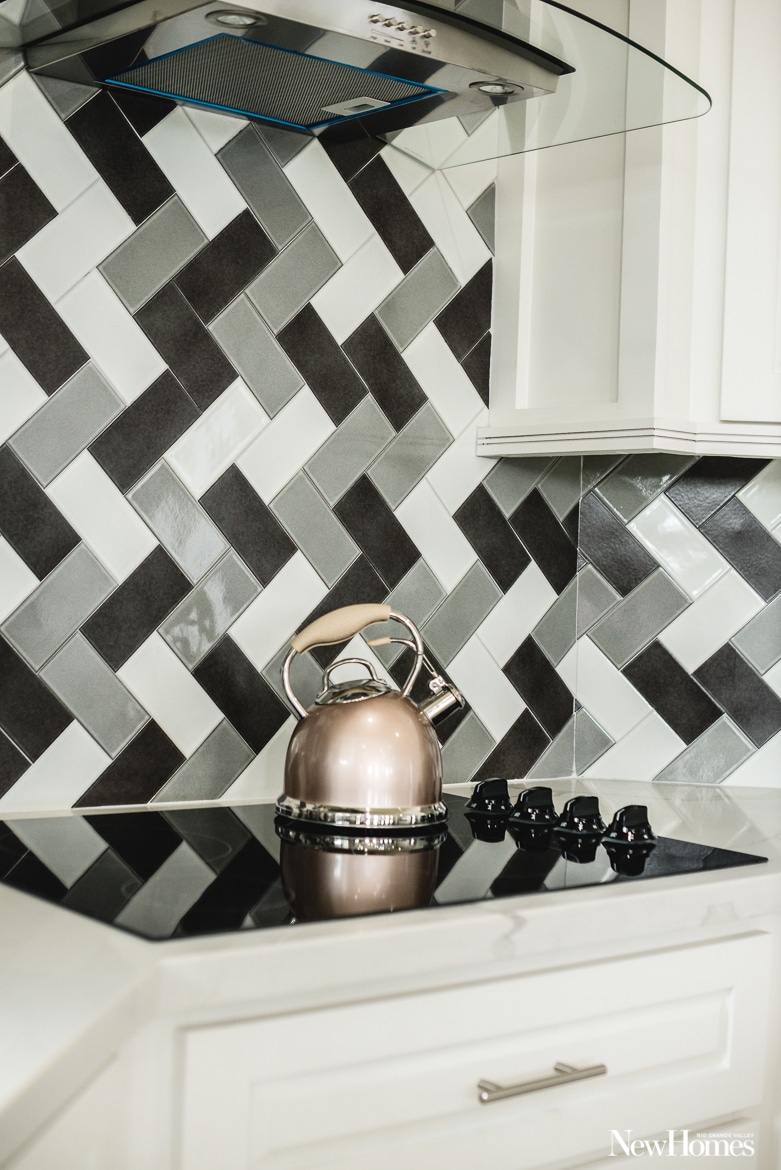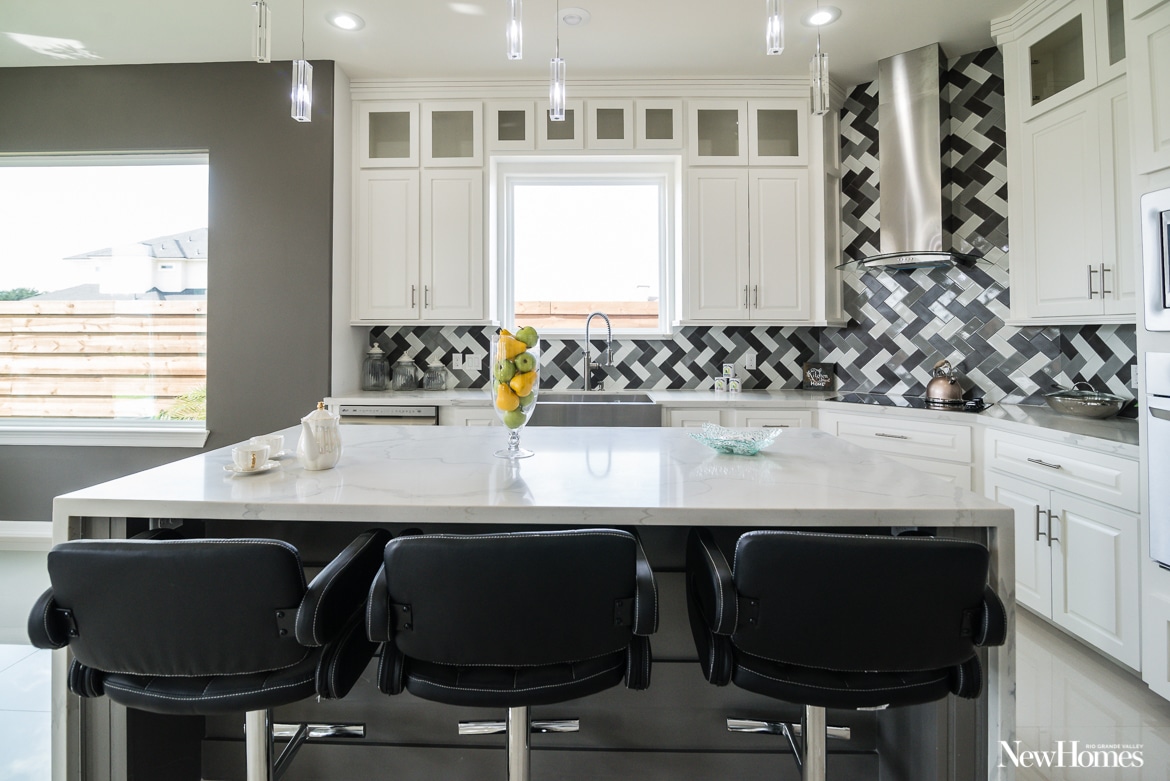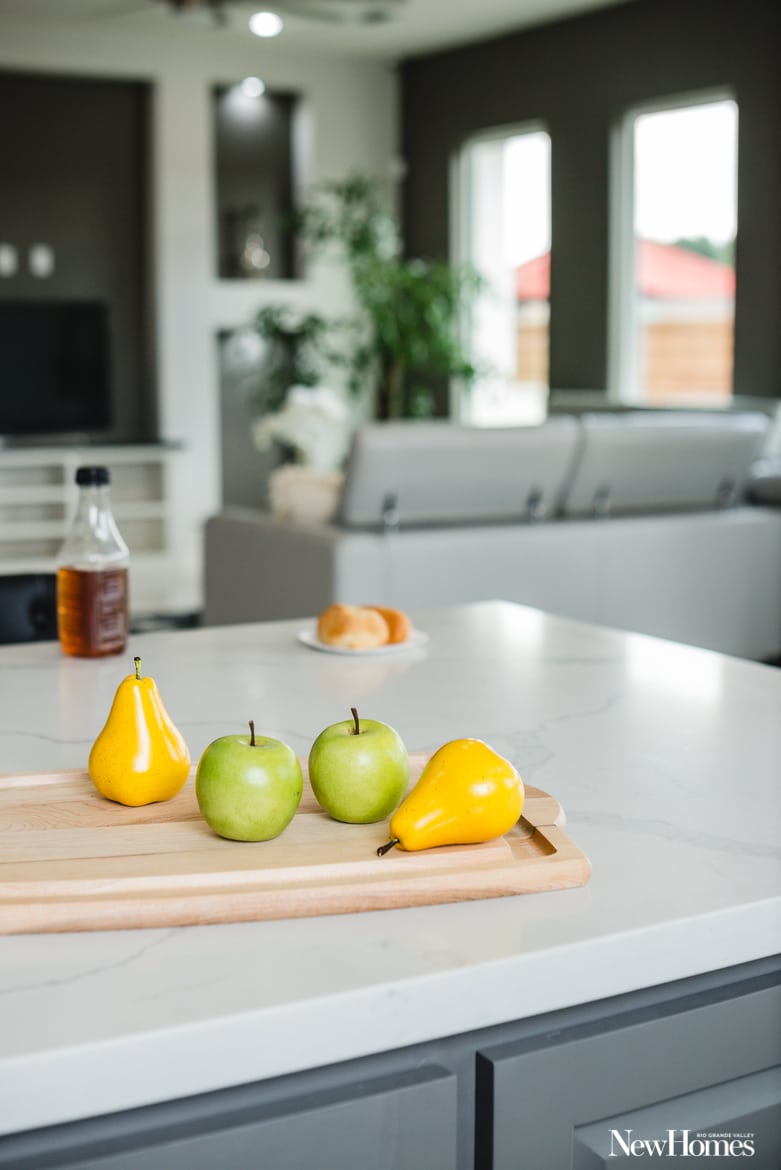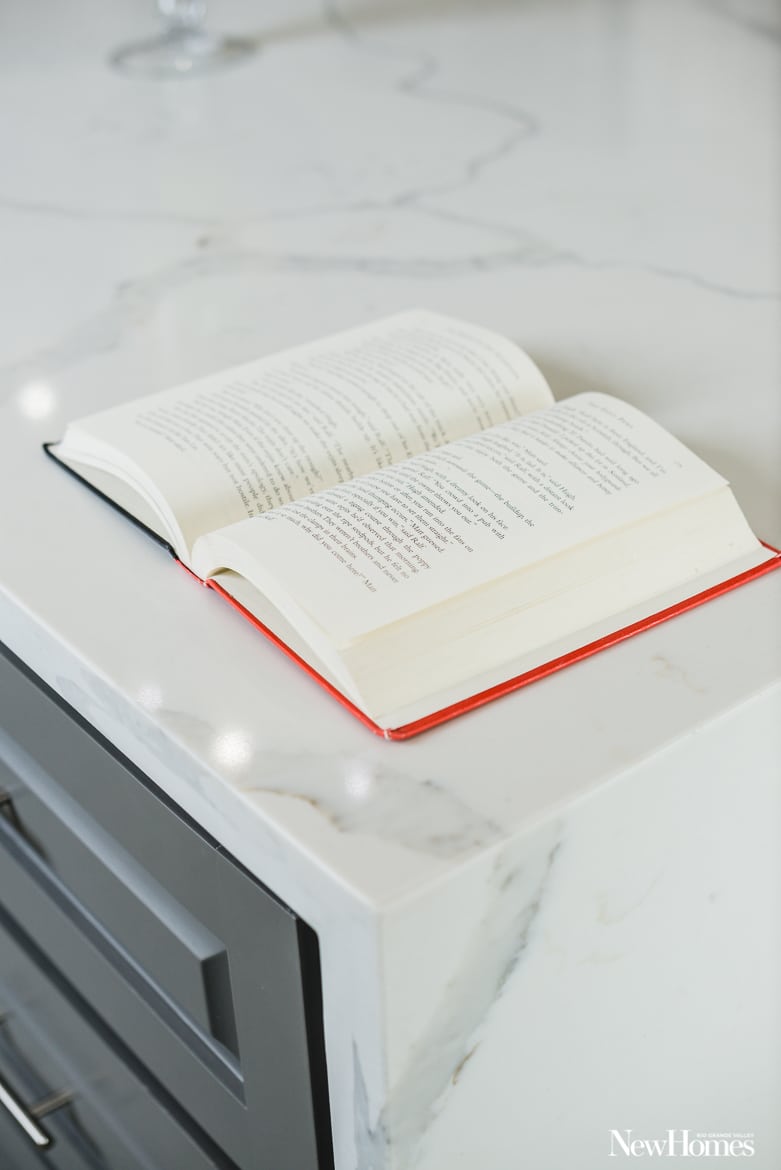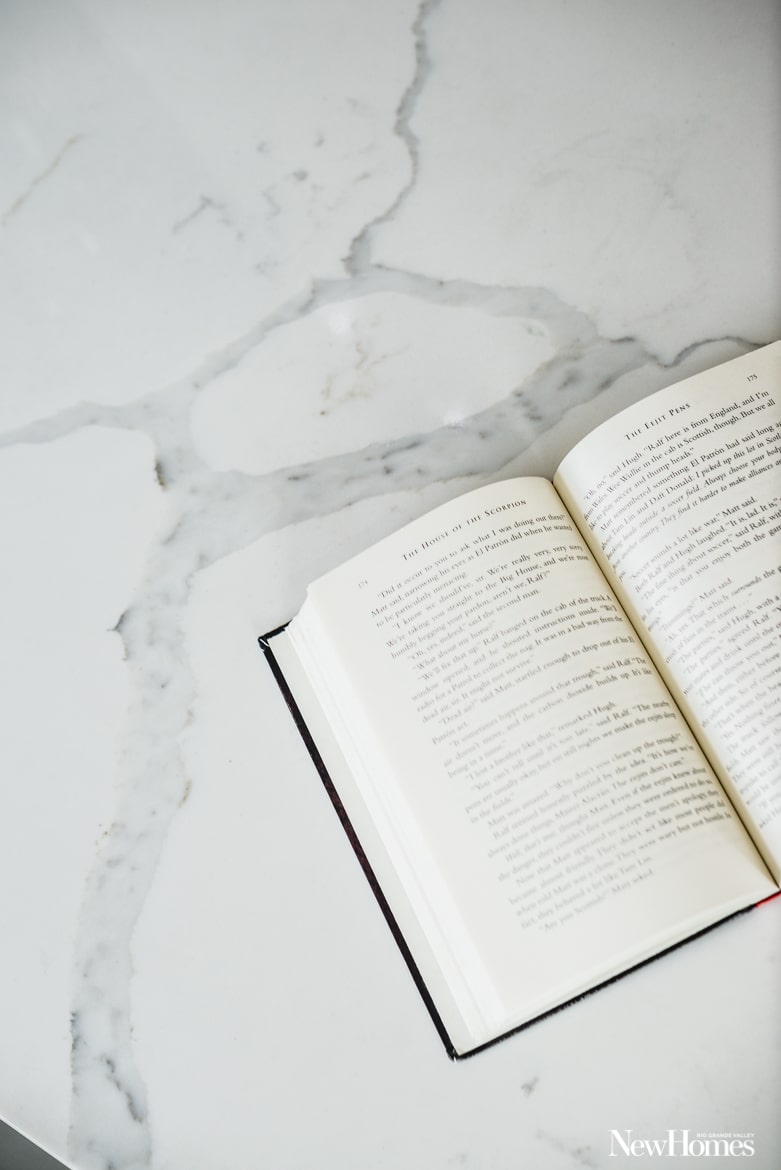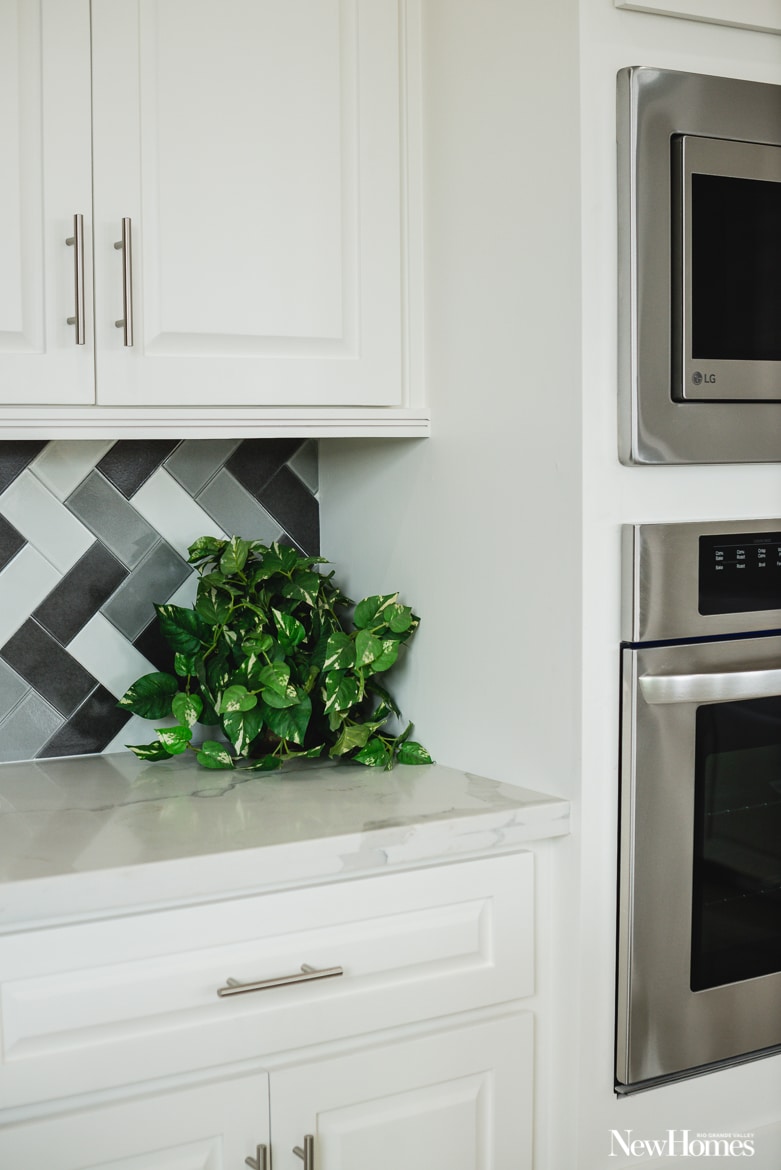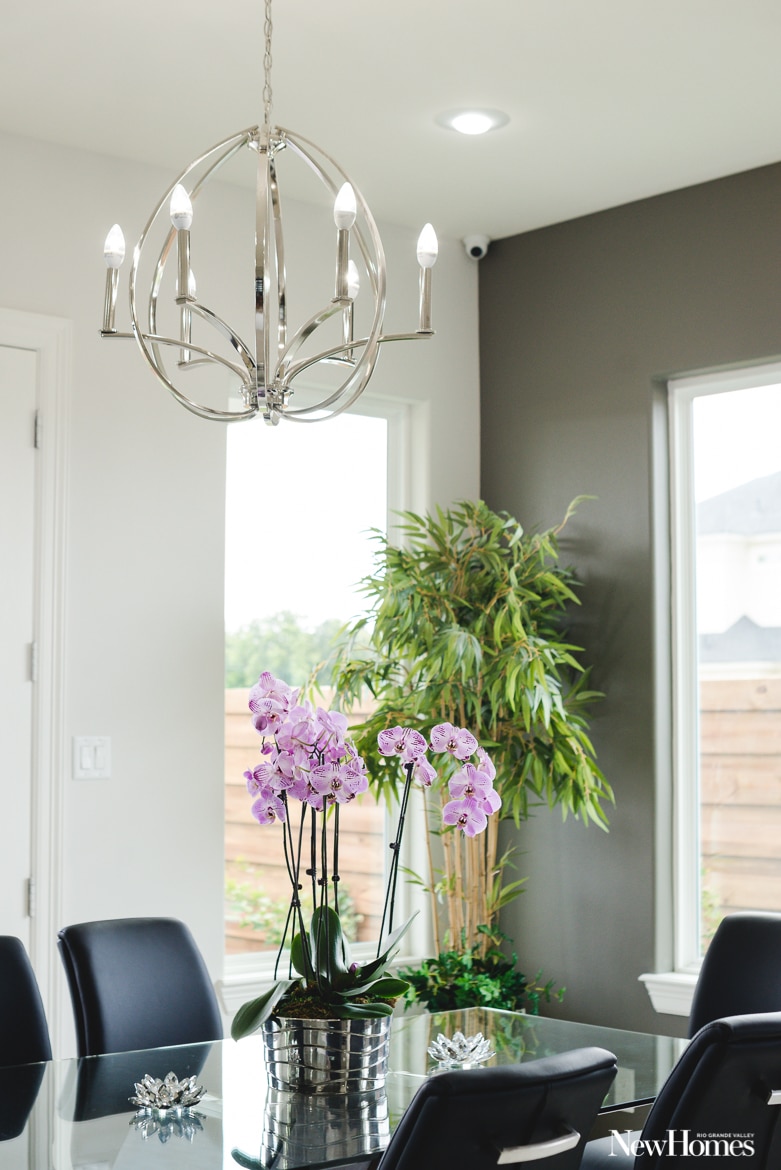 A gray quartz staircase with glass and stainless railings winds up and around to the open loft above. And most impressive: the floor-to-ceiling sculptural backdrop behind the stairway. Unique in design and execution, this backdrop is an architectural statement piece. Innovative? Absolutely.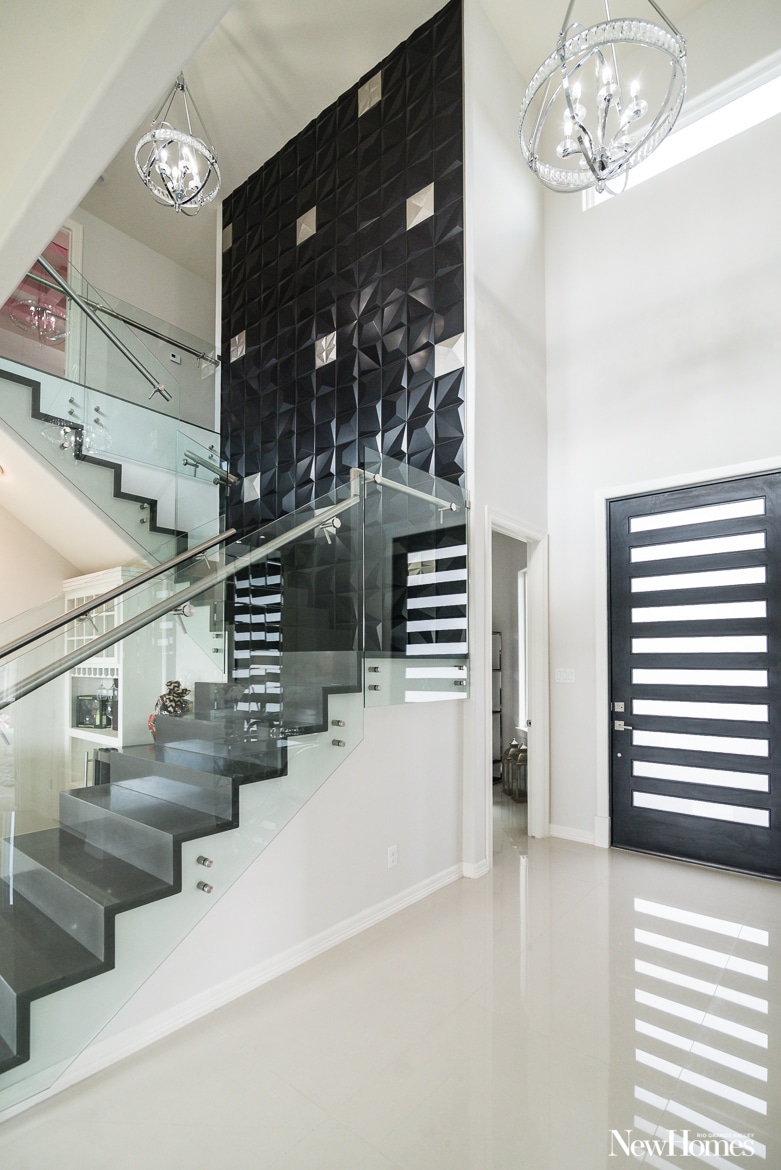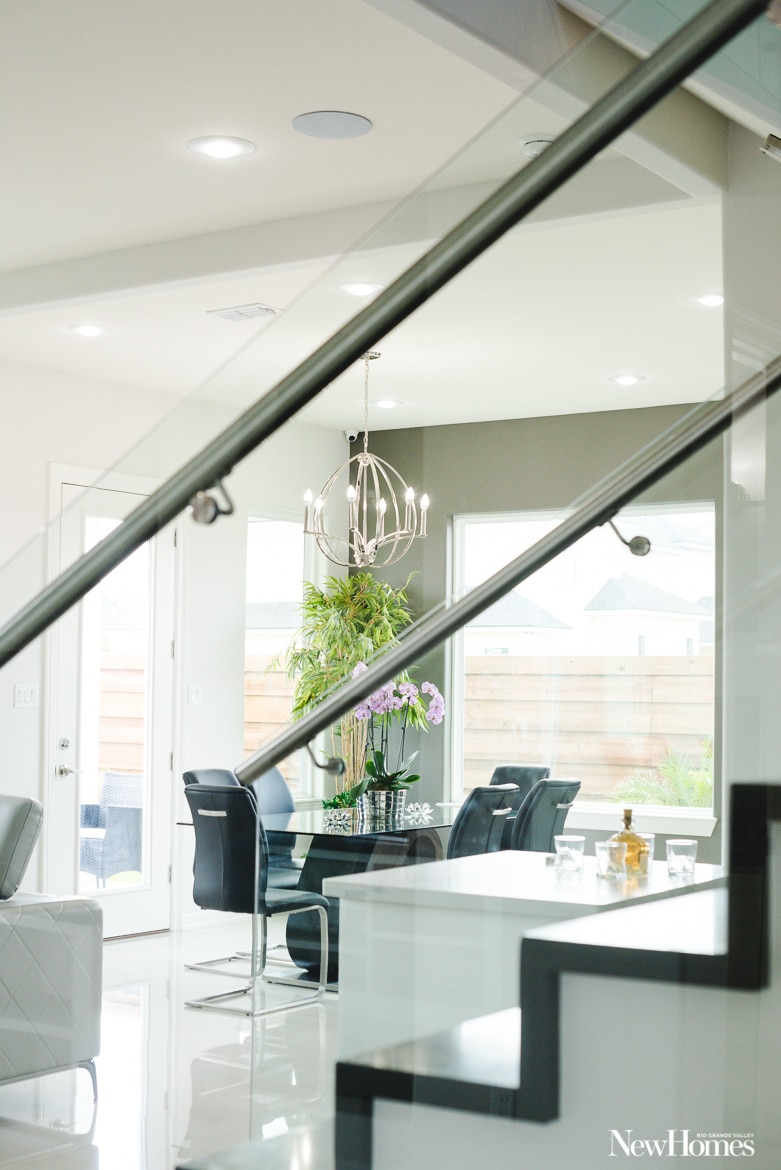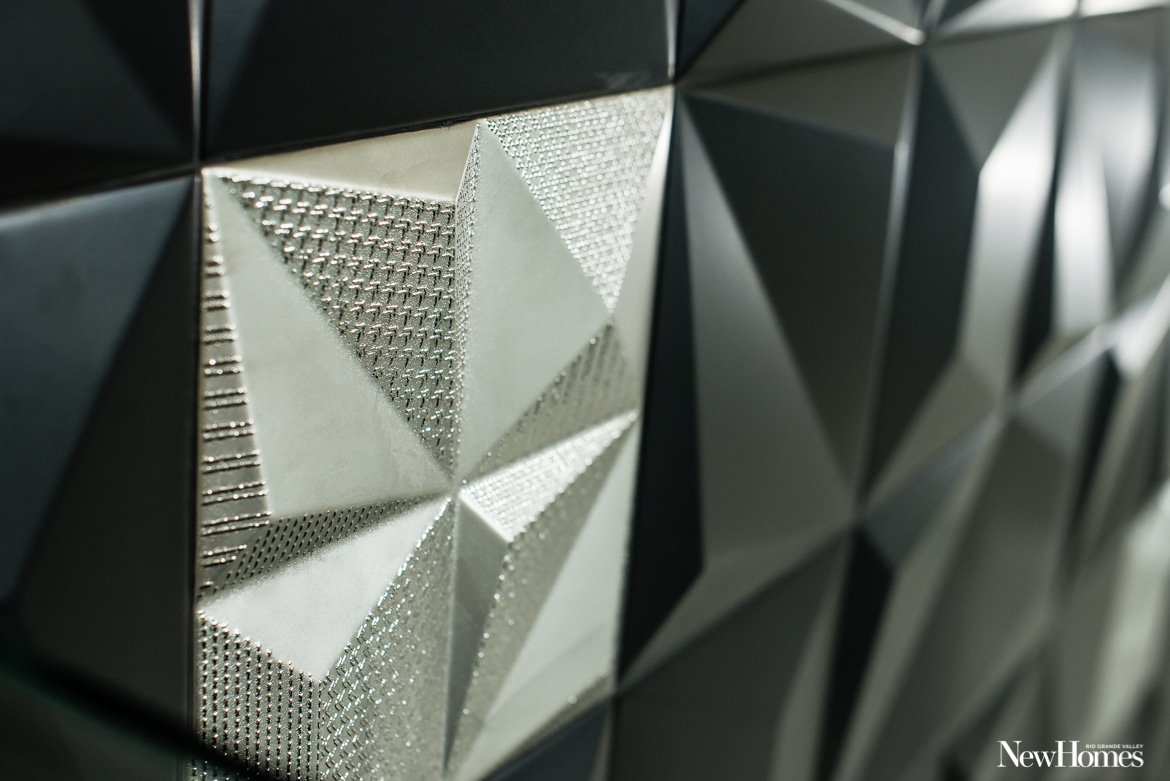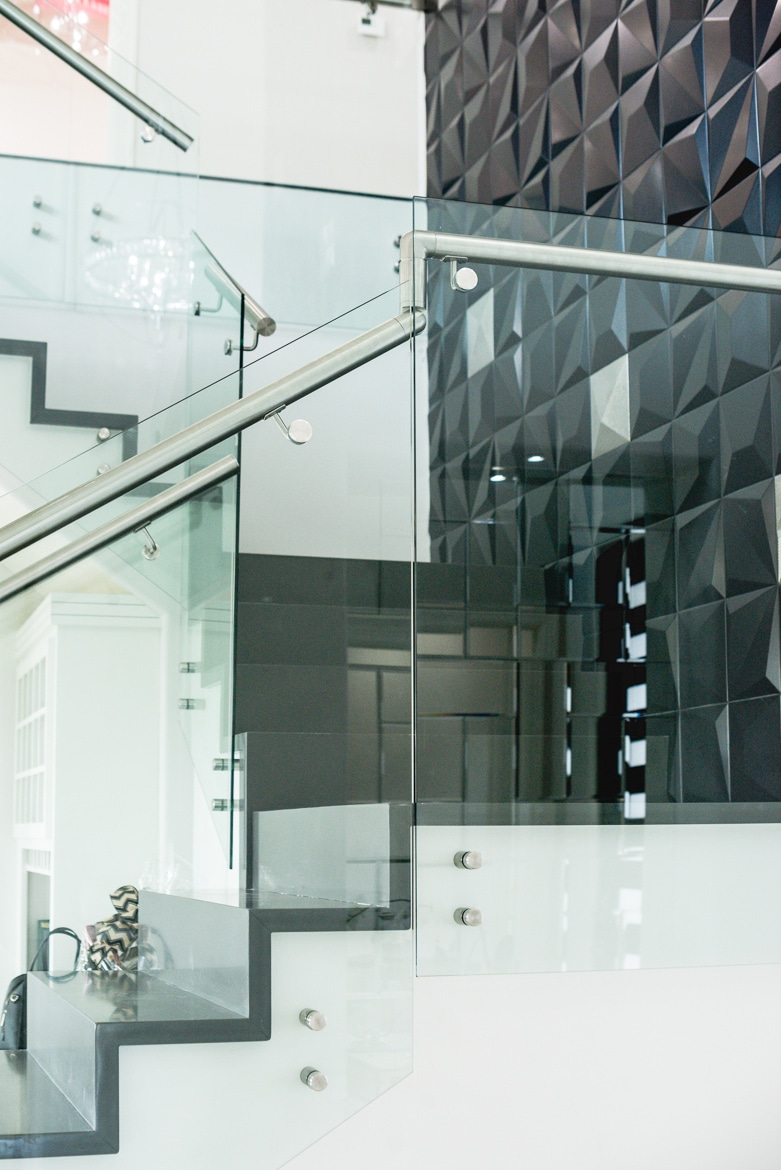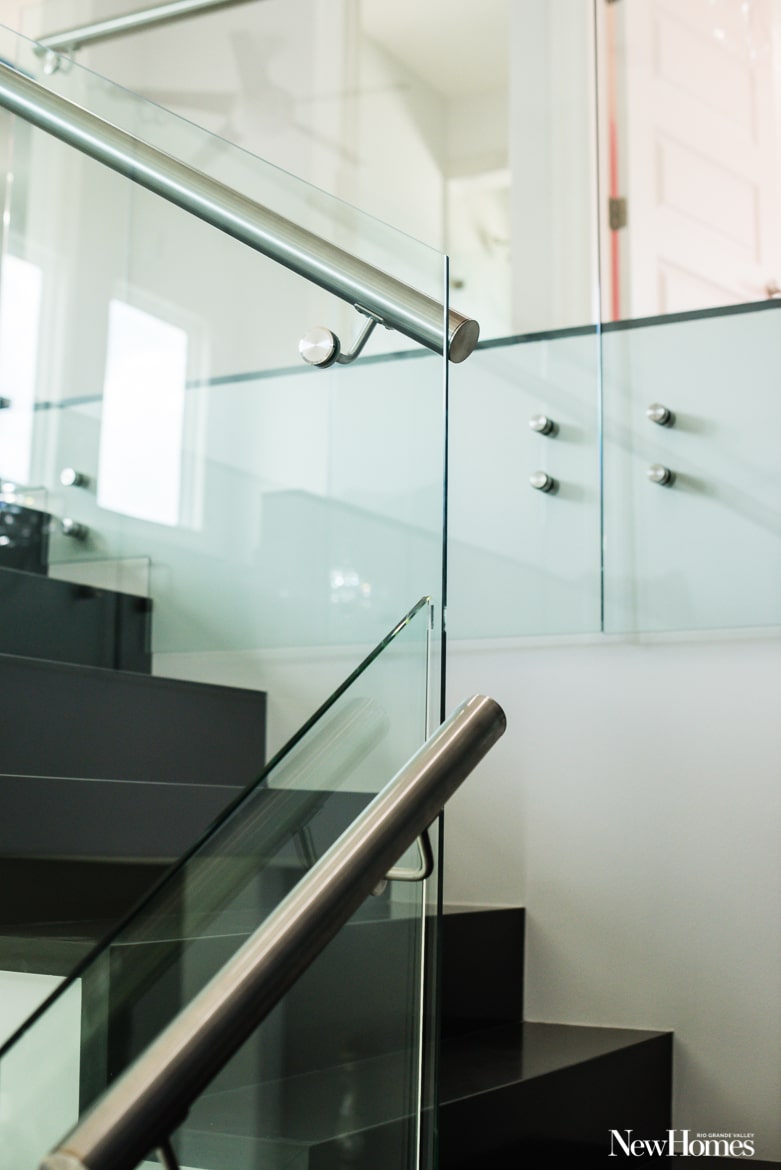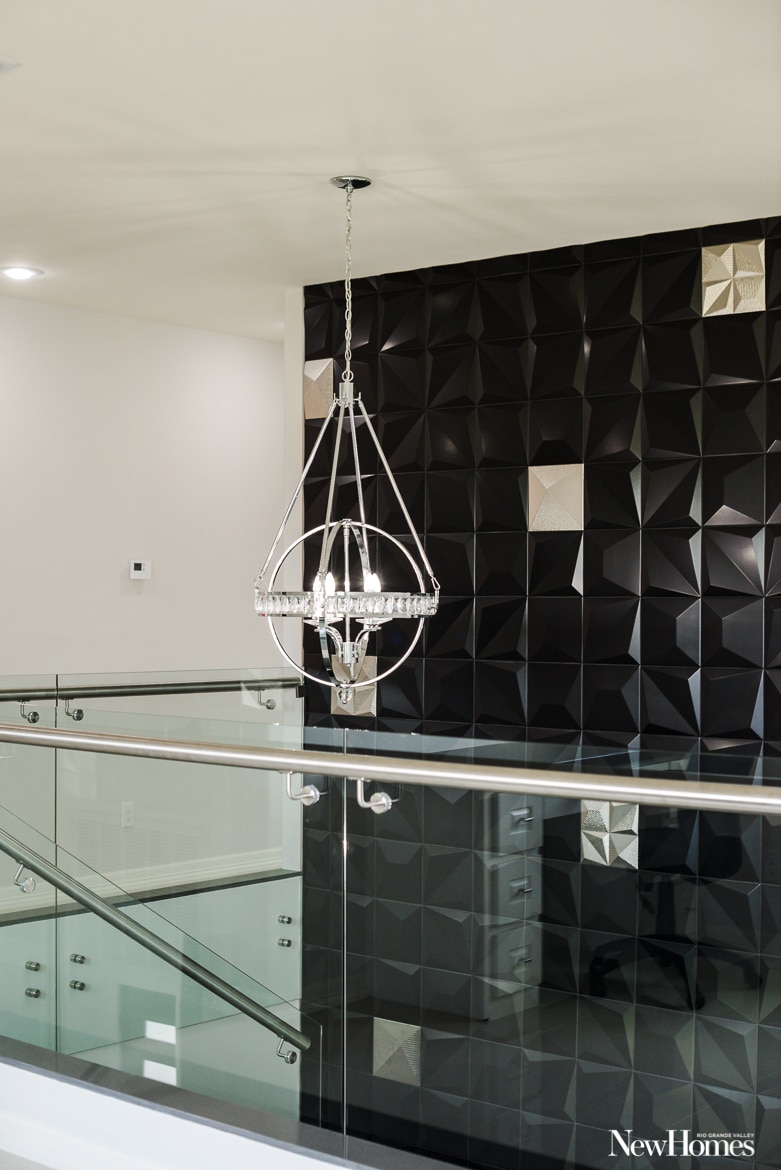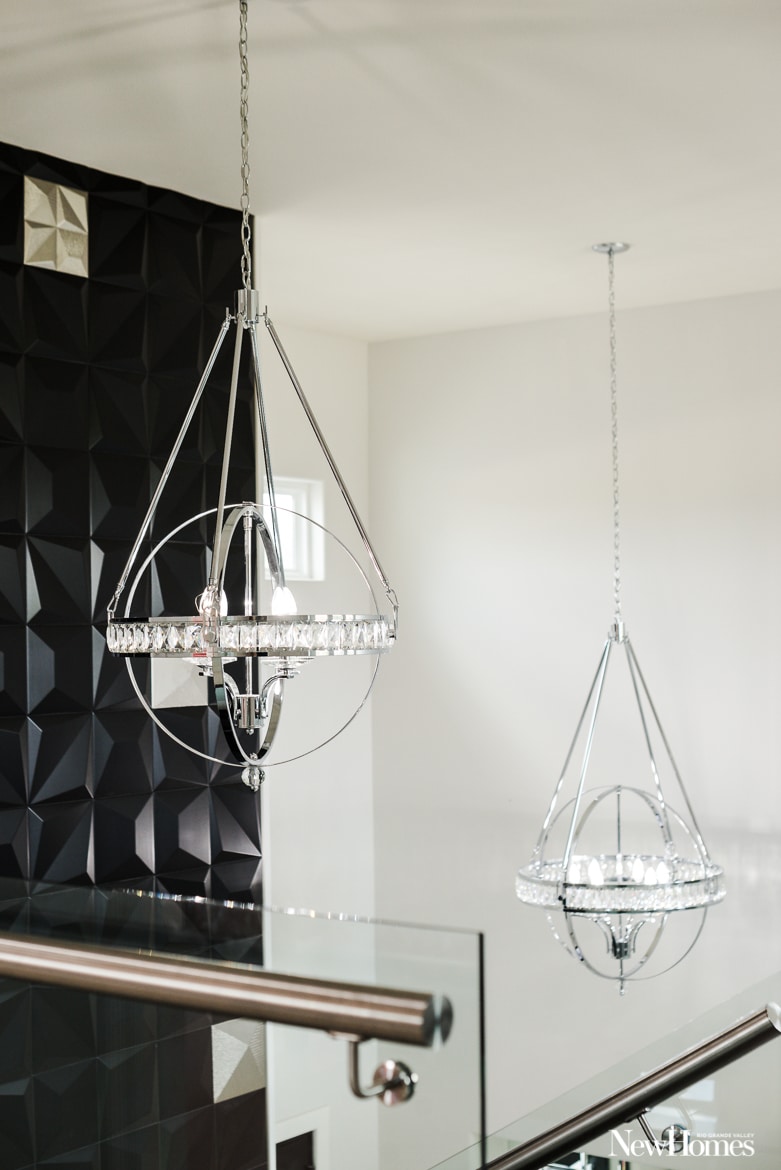 The second story of this magnificent home contains three bedrooms created by Innovative Construction as a haven for children, with ceiling designs and colored walls to illuminate nighttime sweet dreams and daytime play.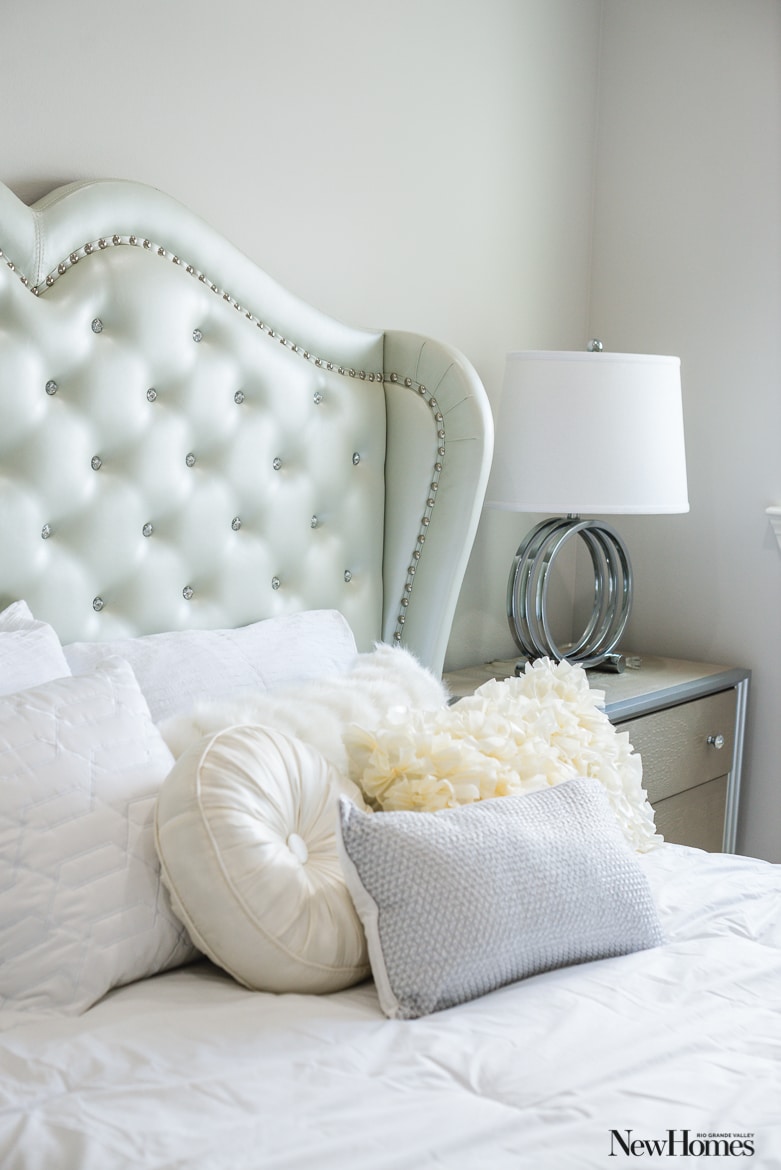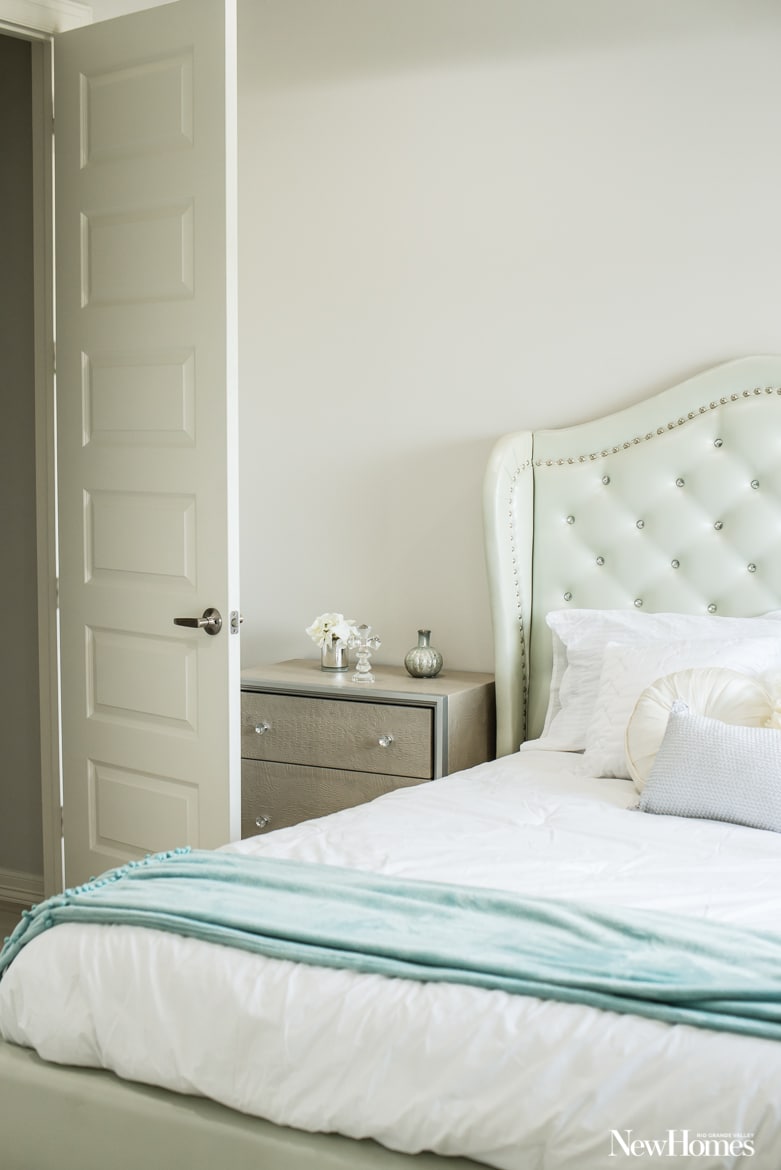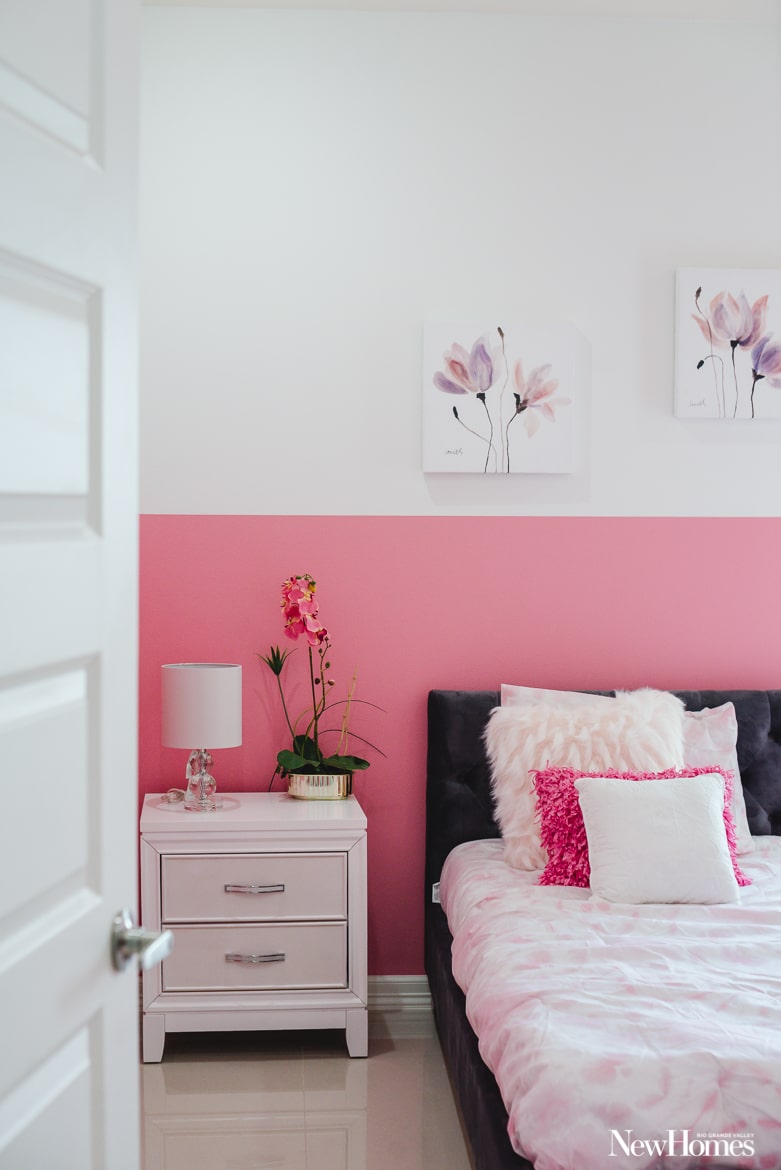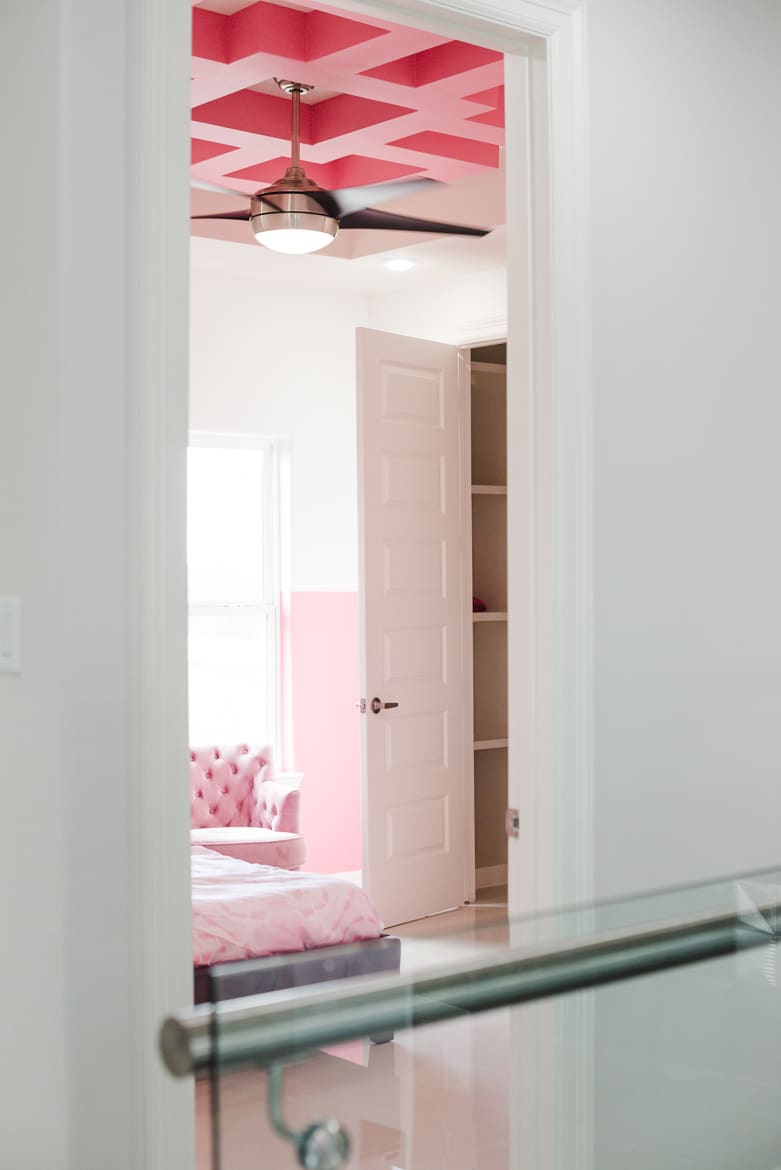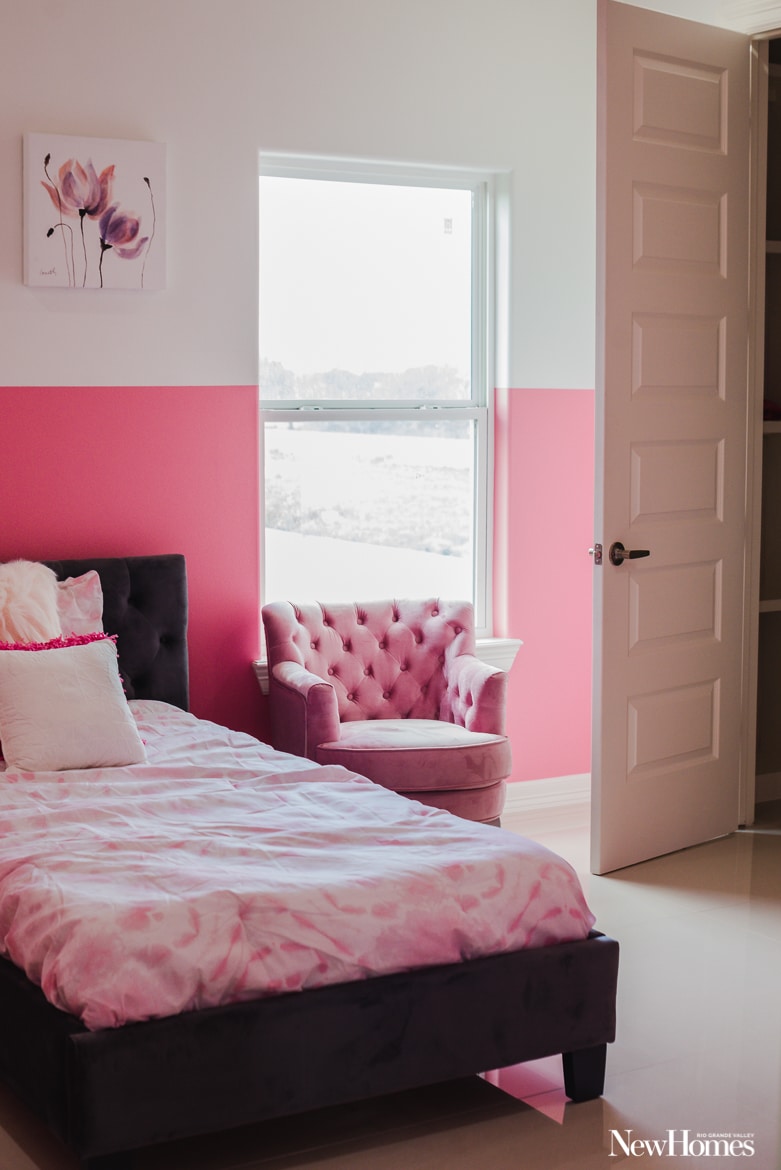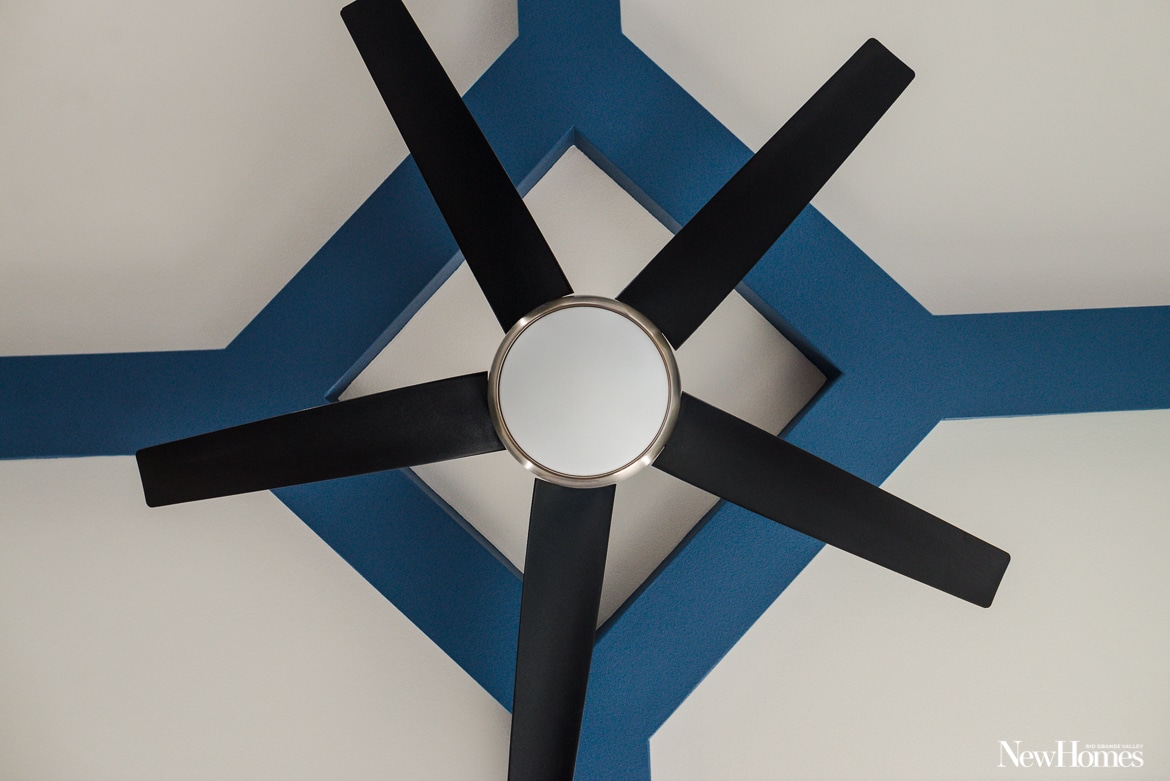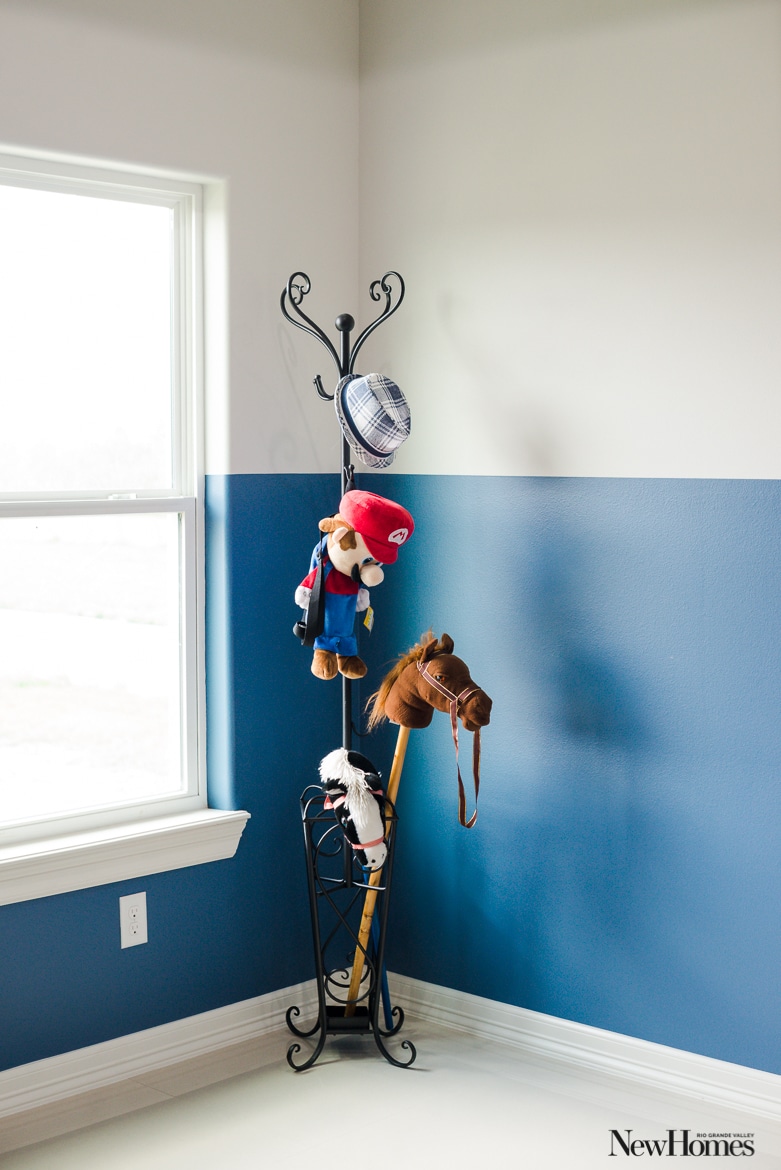 And finally, this home would not be complete without a dramatic theater room. Jonathan Vargas explained that usually home theatres are in the home, and sounds can be annoying or deafening at times to those not watching a show. So how to solve the problem? Why not put a theatre room outside of the home. And Innovative Construction did just that. The separate home theatre room has a booming sound system with an oversized subwoofer and stereo speakers, a giant screen, a bar area with refrigerator, and even a half bath. No need to go out for a movie—there is a movie theatre in the privacy of this home!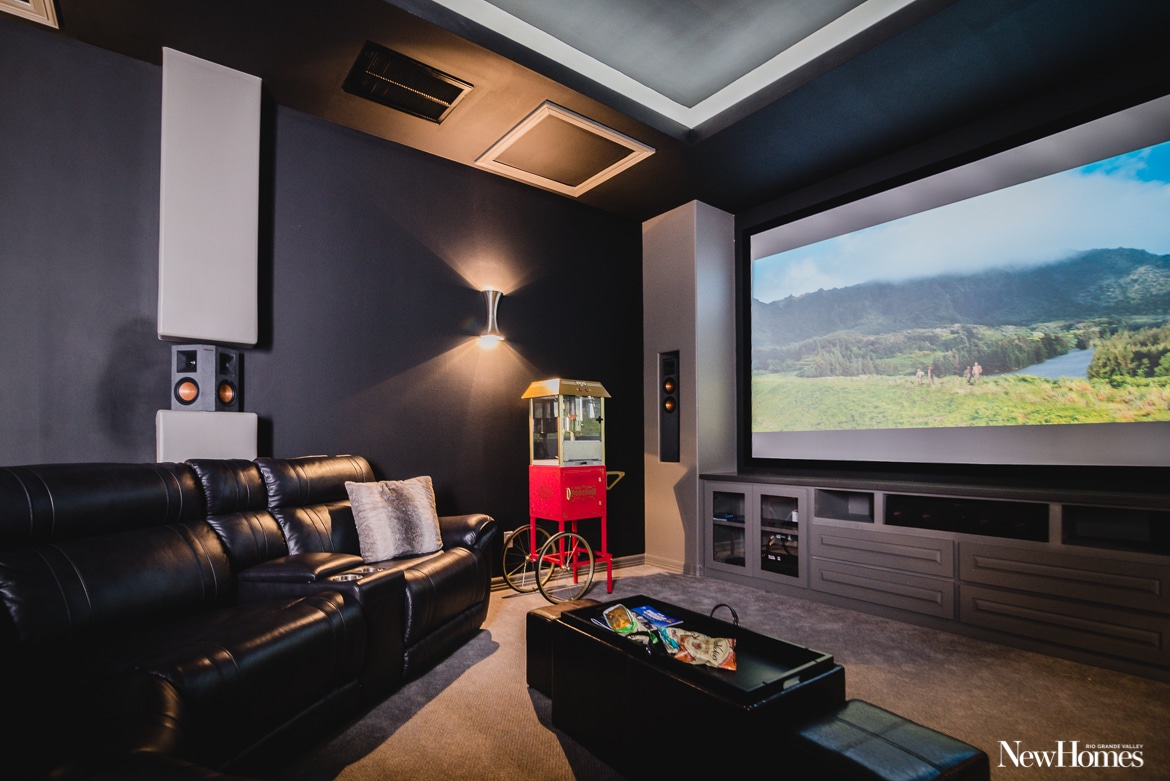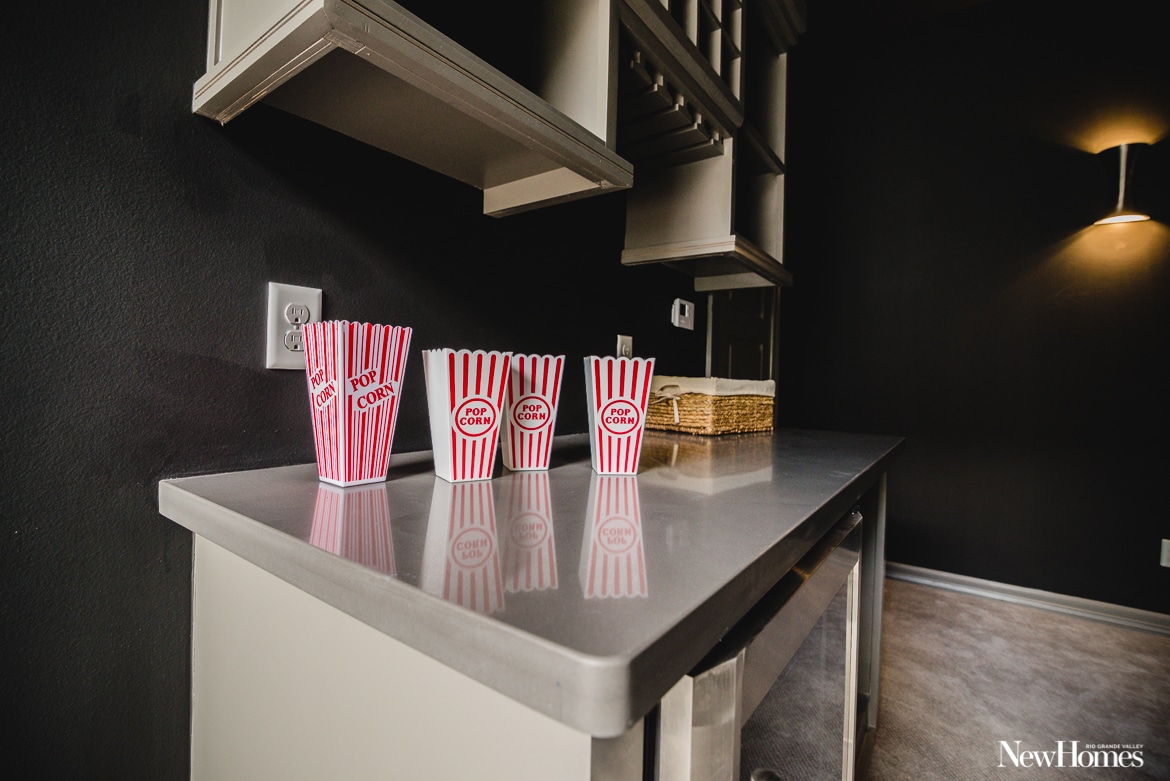 The idea behind Innovative Construction's home at Canton Village is Family First. The home is definitely a family home that incorporates both privacy and fun. Fully gated and fenced, beautiful waterfall pool, separate outdoor barbeque area, indoor home bar area, and then the Wow Factor theatre room.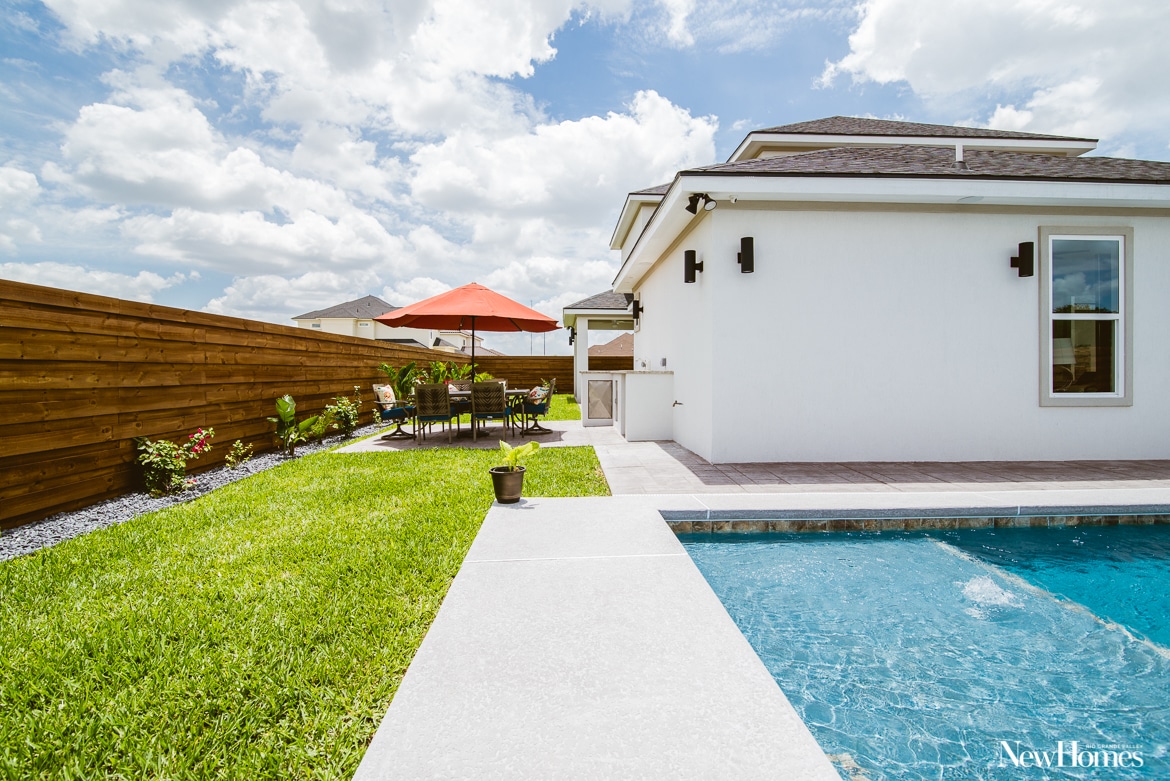 Award-winning design, imagination, creation, and innovation, all coming together. And as proof of excellence: this lovely home recently took some top honors in the 2018 Rio Grande Valley Parade of Homes, winning the top award for "Best Curb Appeal," and, more importantly, the top award for "Best Model Home Over $400,000"!
(L-R): Jonathan Vargas, Lourdes Vargas, and Pedro Vargas.
If this stunning Canton Village home by Innovative Construction sounds too delightful to pass up, guess what? It is currently available and move-in ready! Call Jonathan Vargas at (956) 929-6198, or email j.vargas@jjinovativeconstruction.com for a private viewing, or for a consultation on having Innovative Construction build your new dream home. Also, check out the company's website at www.jjinnovativeconstruction.com and follow them on Facebook.
Special thanks to the Rio Grande Valley Builders Association for putting together an excellent Parade of Homes event.
We'd love to hear your thoughts about this home. Use the comments section below to show some love.
Follow us on Instagram for a daily dose of beautiful new homes in the Rio Grande Valley! Click here: @RGVNewHomes
© 2018 RGV New Homes Guide & Across Media Marketing, LLC.
Unauthorized use and/or duplication of this material without express and written permission from this site's author and/or owner is strictly prohibited. Excerpts and links may be used, provided that full and clear credit is given to RGV New Homes Guide with appropriate and specific direction to the original content.