Innovative Homes: Inspired by Family, Creative by Design
Home by: Innovative Homes
Style: Transitional
Subdivision: West Oak Manor
City: Pharr, Texas
Home Specs: 4 Bed / 3.5 Bath / 2 Garage / 1 Game Room / 2,979 Sq. Ft. (Living) / 3,664 Ft. (Total)
Property Status: SOLD. Available to build.
2018 RGVBA Parade of Homes Awards:
• Best Model Home $301-350K Division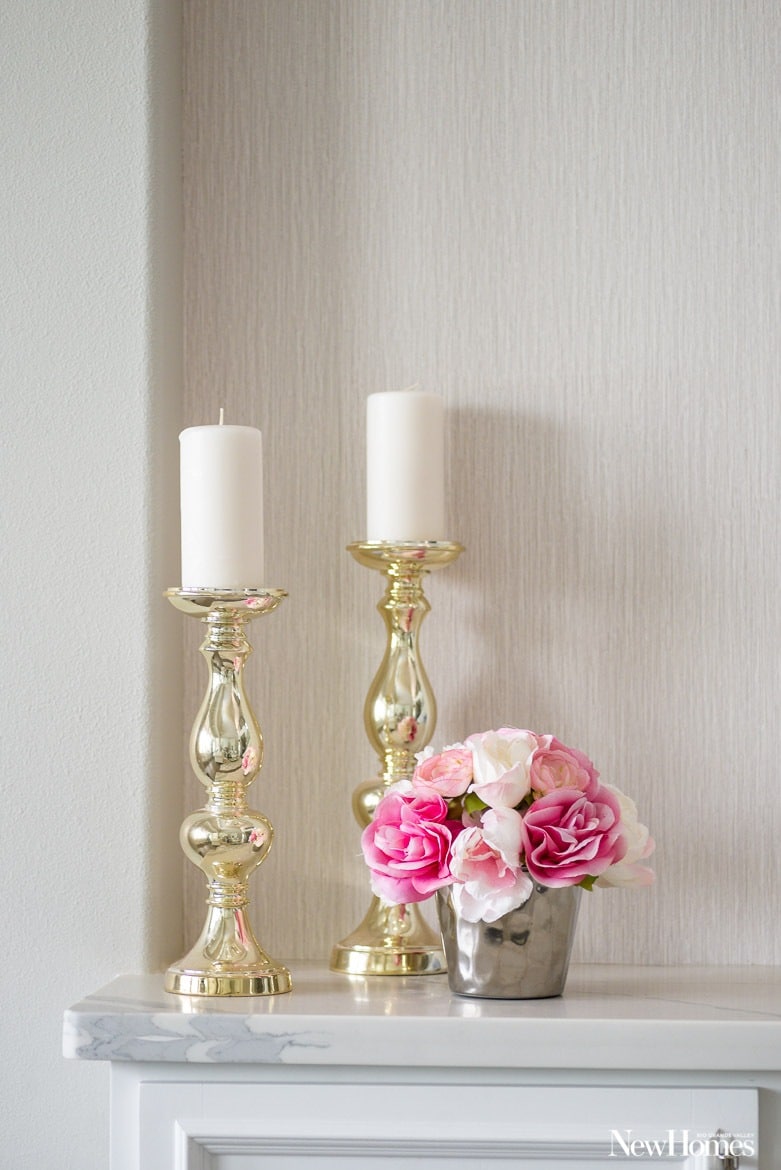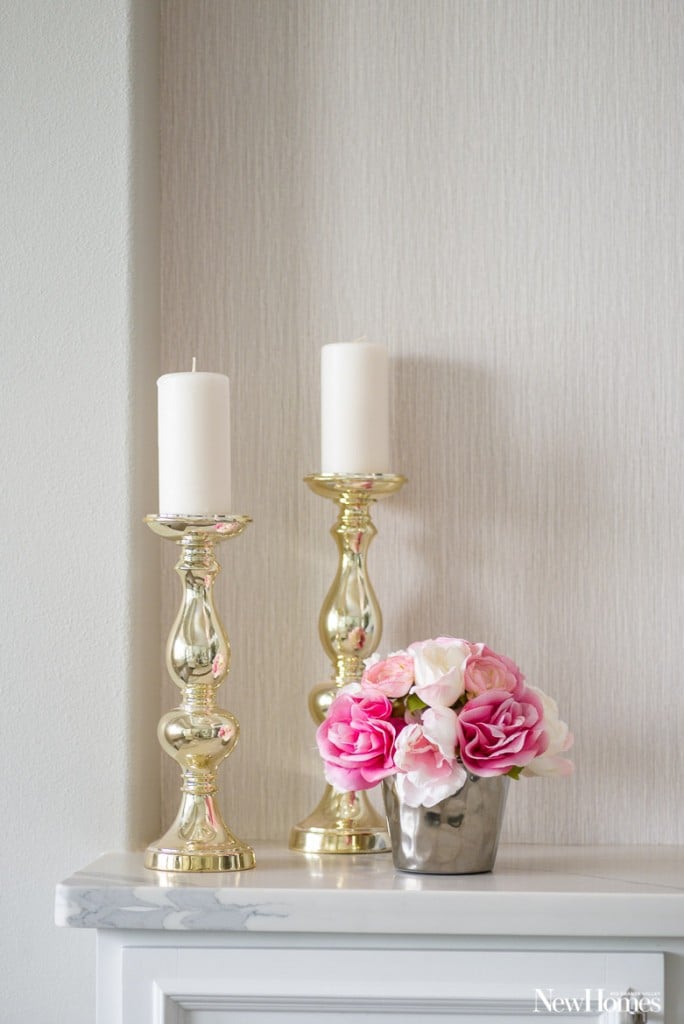 What's the recipe for an award-winning new home? Take two young and active designer/builders, add a profusion of creativity, stir in an abundance of dedication to beauty and quality, and you get…a "Best Model Home $301-350K Division" award in the 2018 Rio Grande Valley Parade of Homes!
Peter Vargas and his wife, Mayra Martinez, are the proud owners of Innovative Homes. Their Parade of Homes entry in West Oak Manor, Pharr, Texas, was a collaboration of ideas and design between the two. Peter stated, "We wanted to design a house that felt like a home right from the start. Also, we love light colors and natural light, so our thought was to incorporate all of these ideas into our design." And so they did, from the exterior, throughout the interior, and out into the backyard. Let's take a look.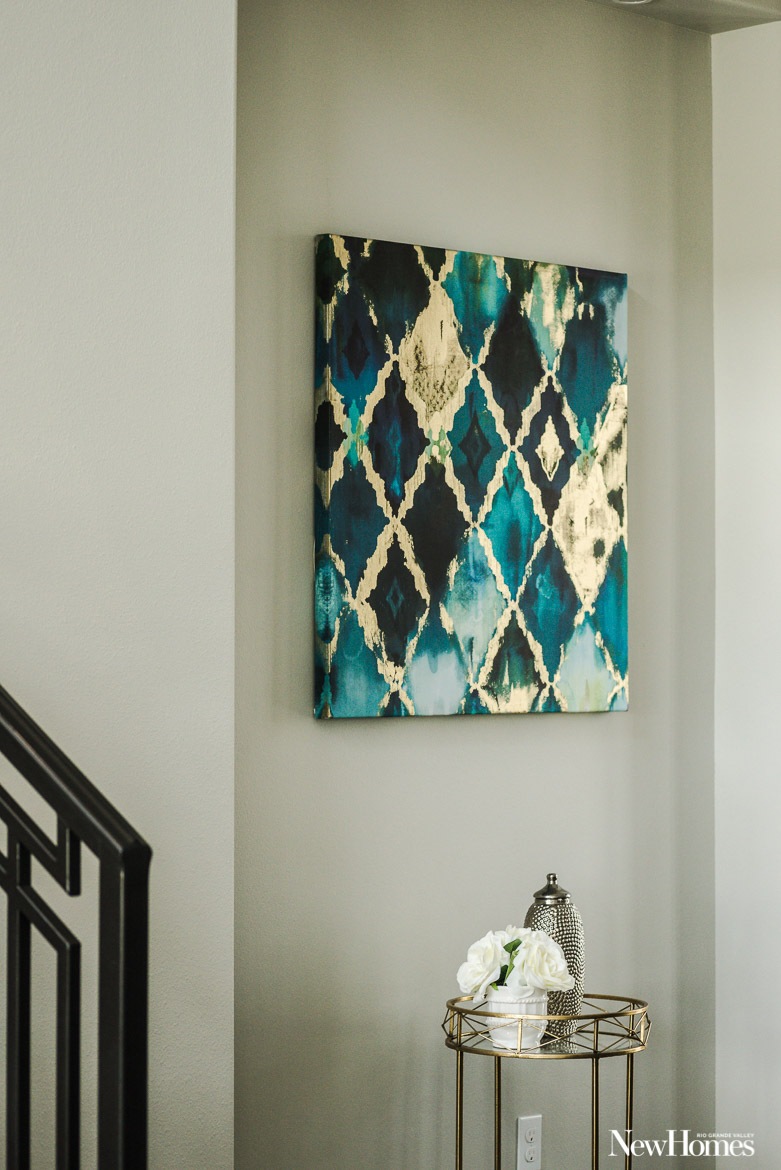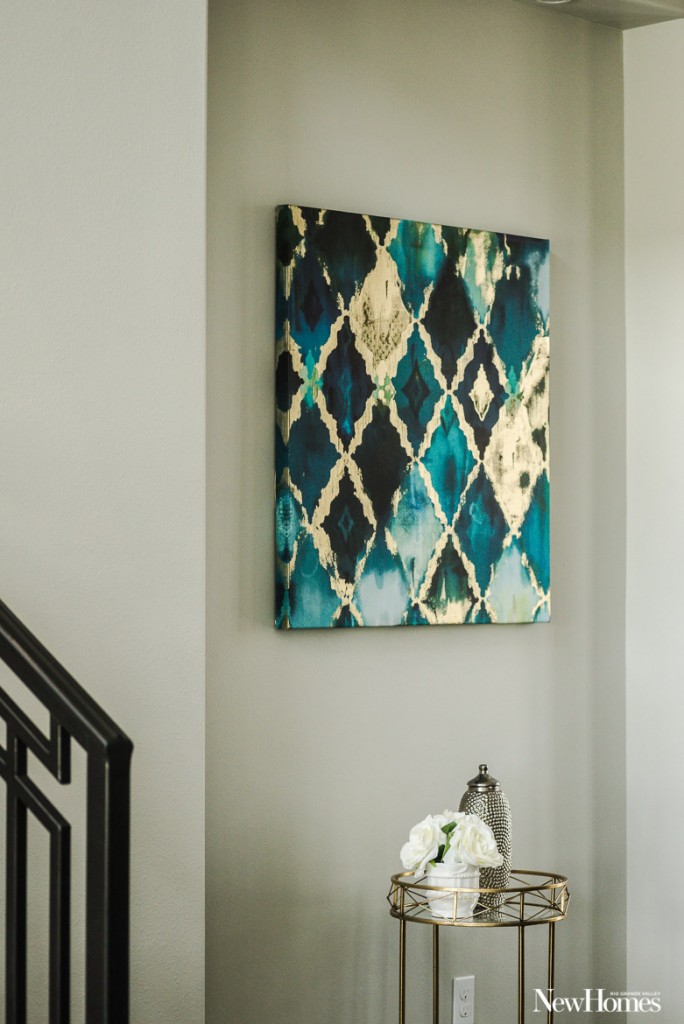 The exterior of this lovely transitional design 4 bedroom, 3.5 bathroom, plus media/game room home is a delightful blending of rectilinear lines—seen in the door, windows, and stamped concrete pavers—coupled with the soft organic contours of creamy stucco and stone. The 9' high modern glass and linear coffee-colored iron front door is a dramatic entry into the interior of this home.
And once inside, the immediate impression is…sensational! A porcelain wood-look plank floor leads into a living area with a soaring 21' high coffered ceiling with a massive chandelier. Windows cover one wall of the living area, allowing natural light to pour in and reflect off the soft cloud gray walls and white enamel woodwork.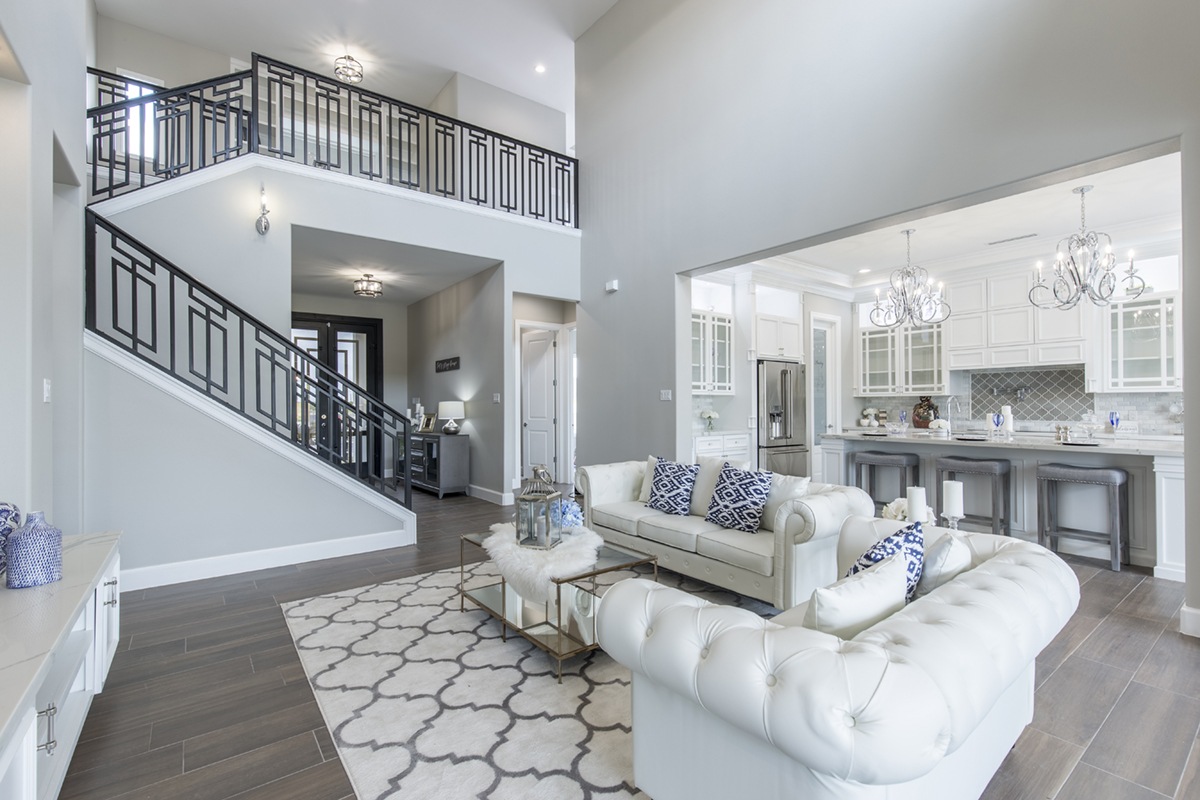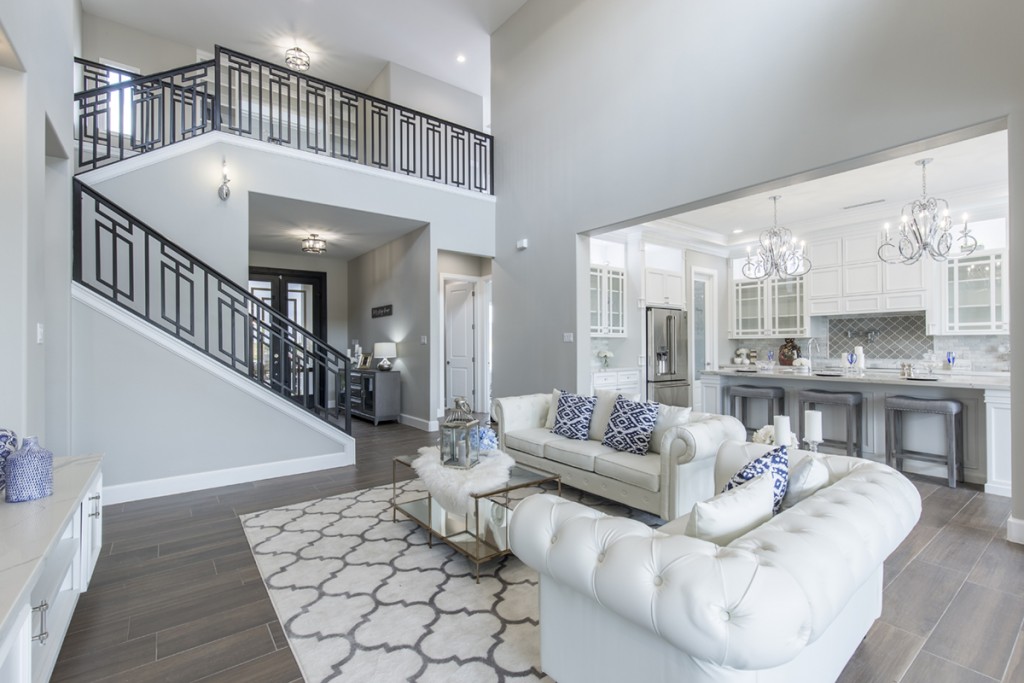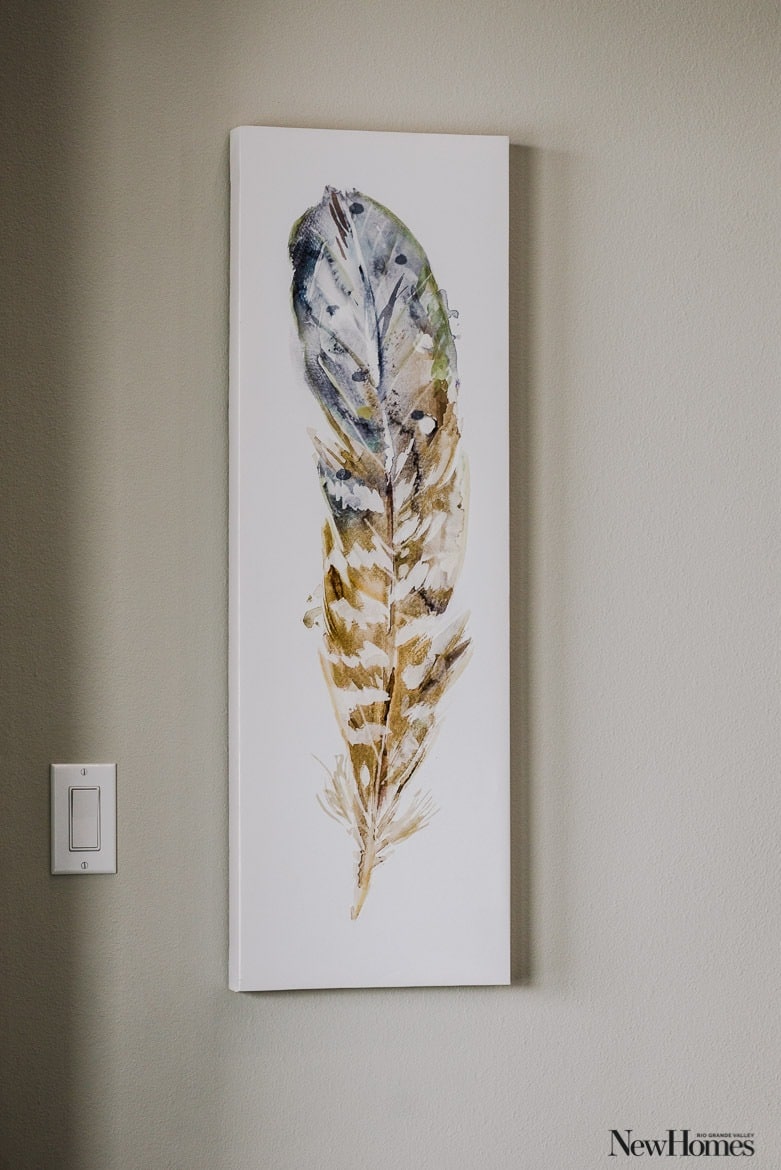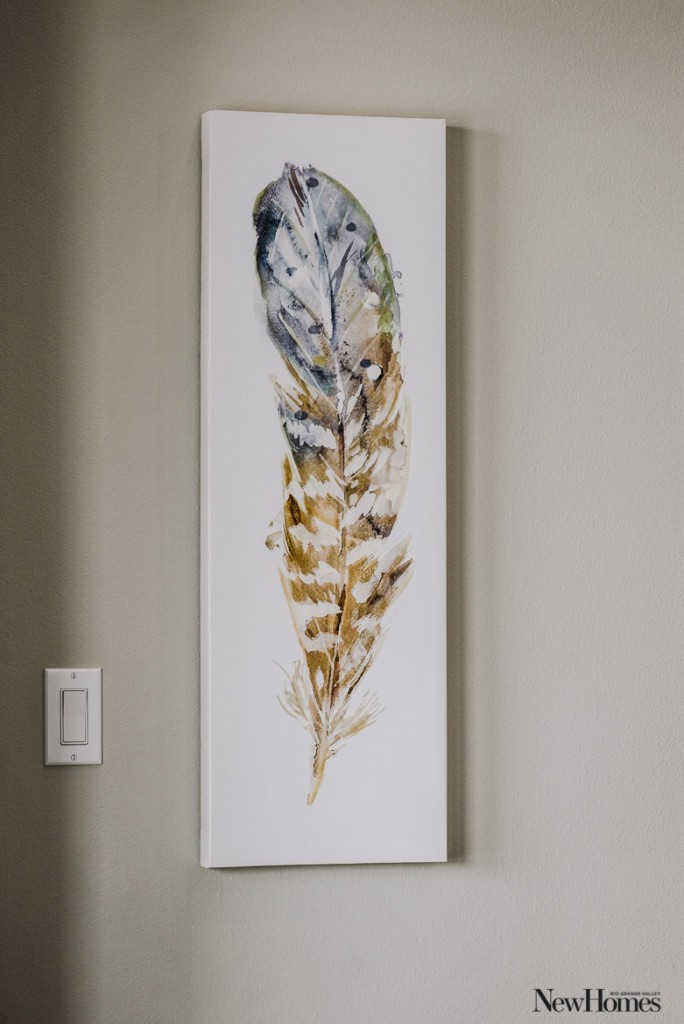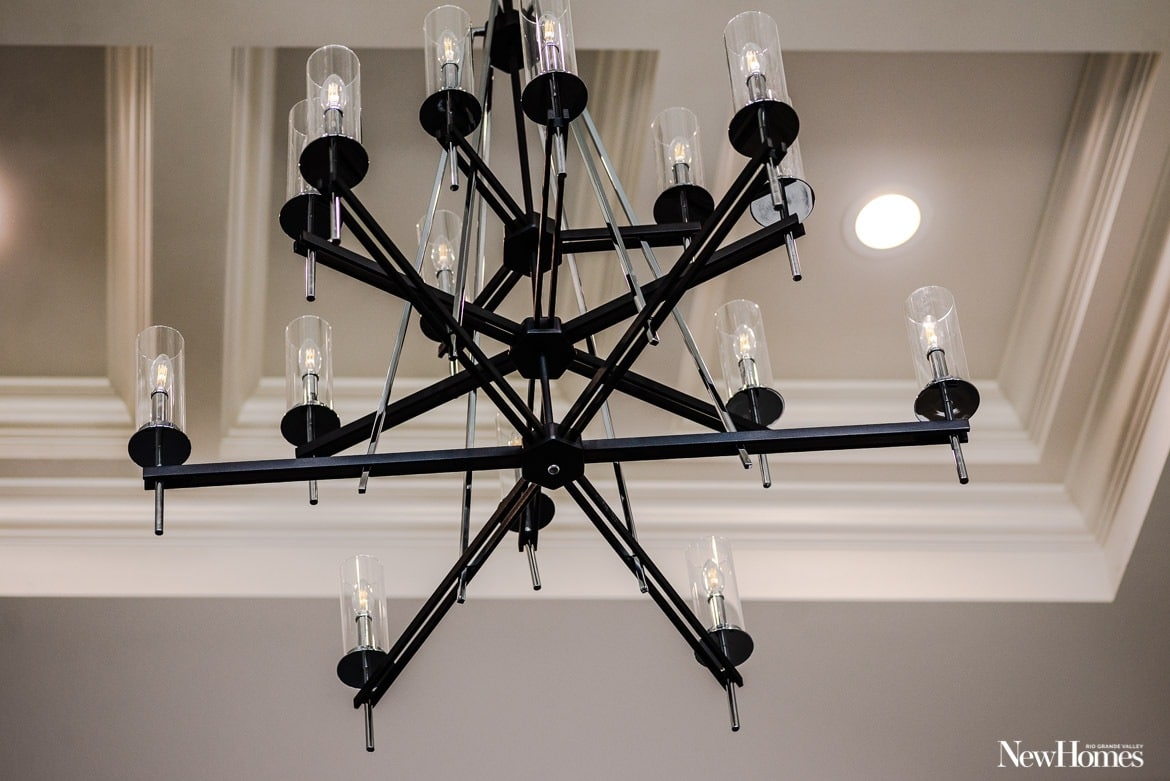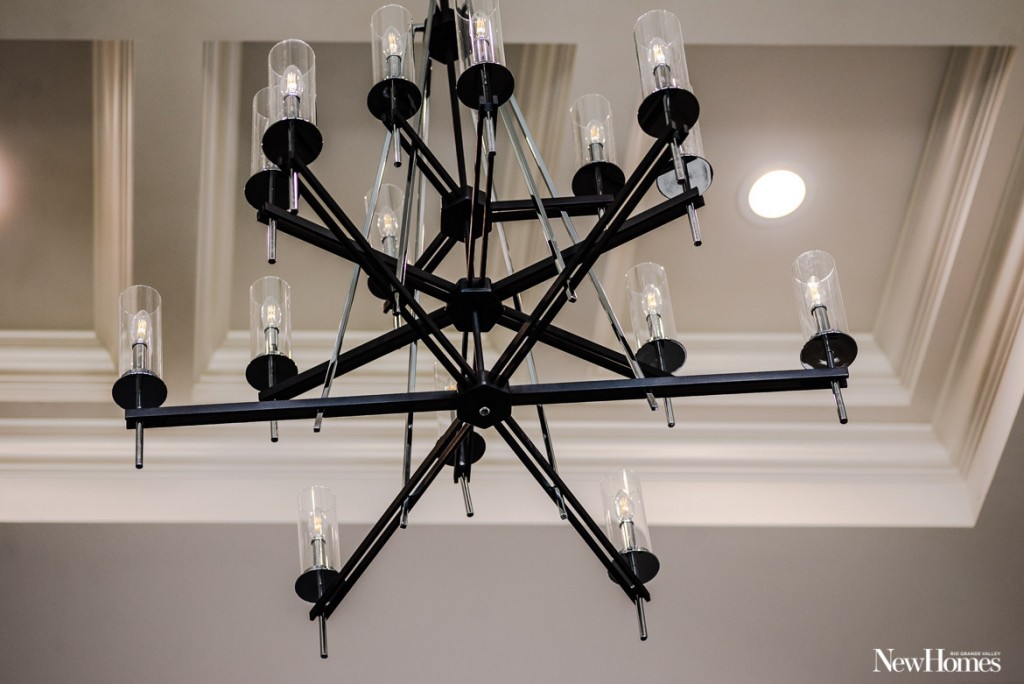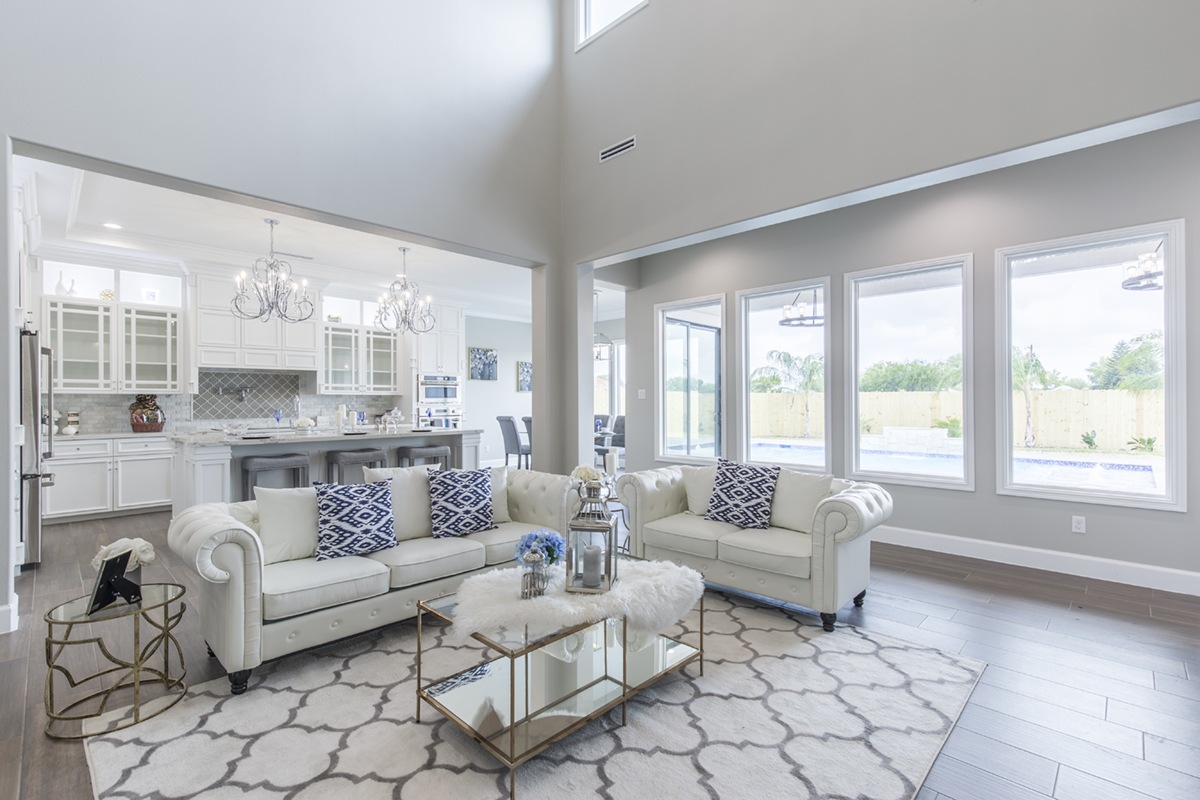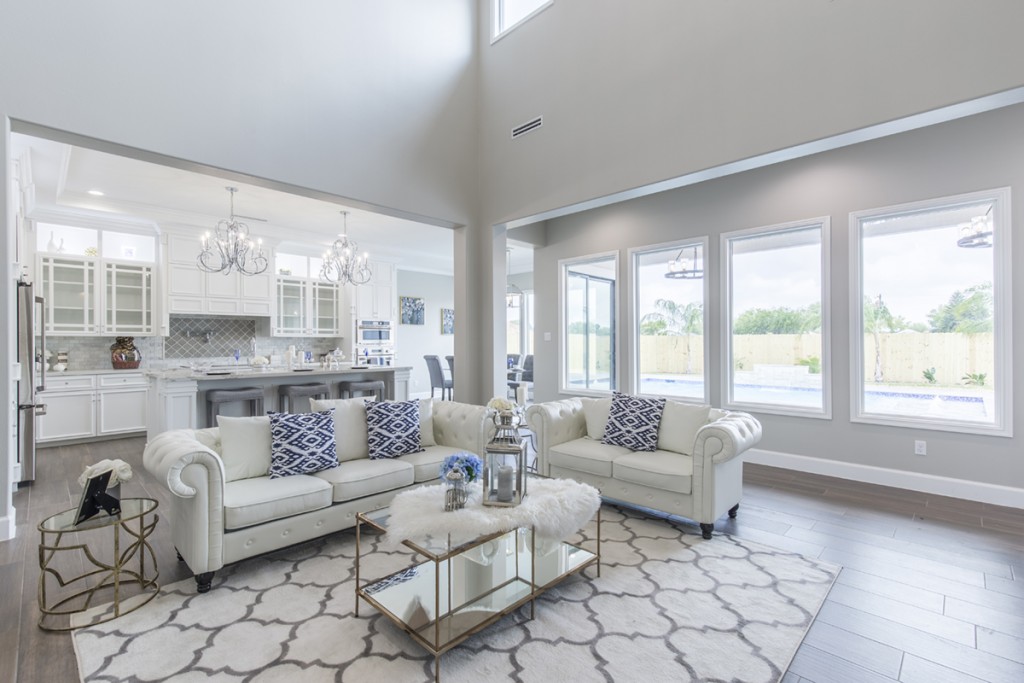 A bright, modern kitchen is open to the living area, and is a delightful combination of modern and traditional: quartz countertops, subway tile, a large eat-on island with a farmhouse sink, cupboards galore, a glassed walk-in pantry, a water pot filler over the stove, and gorgeous chrome chandeliers.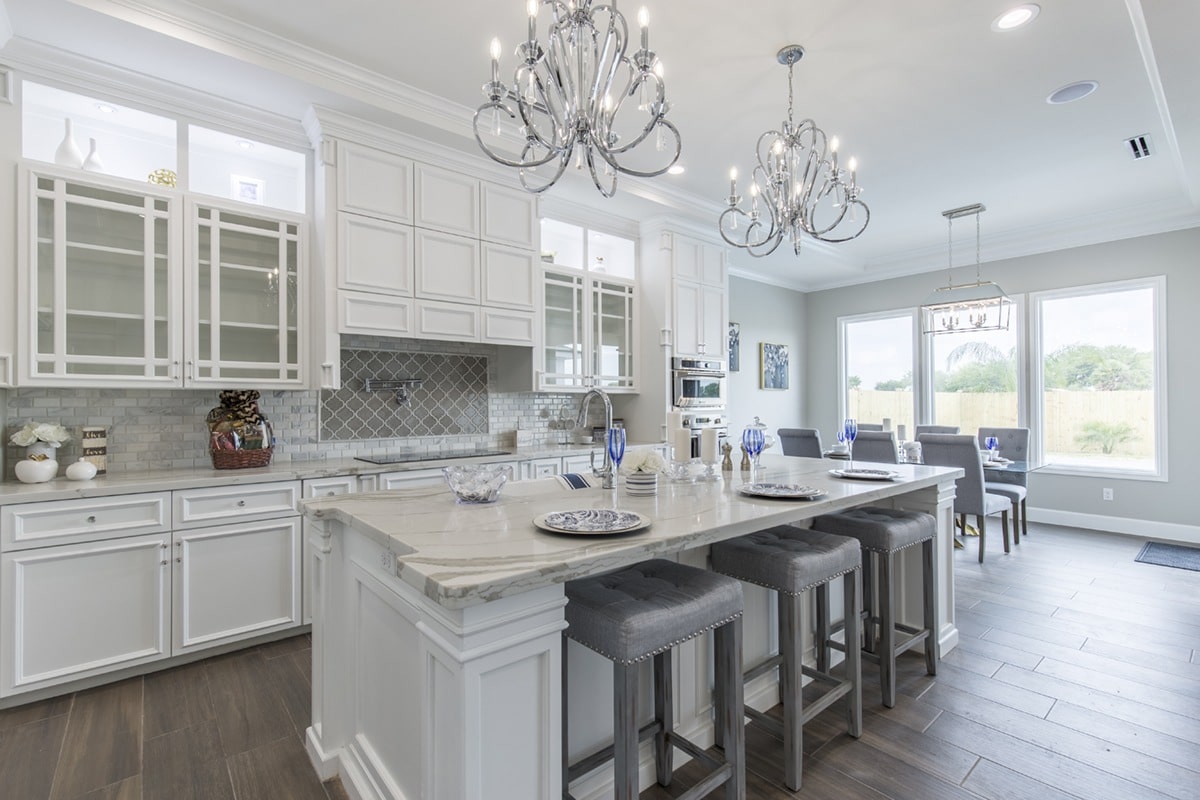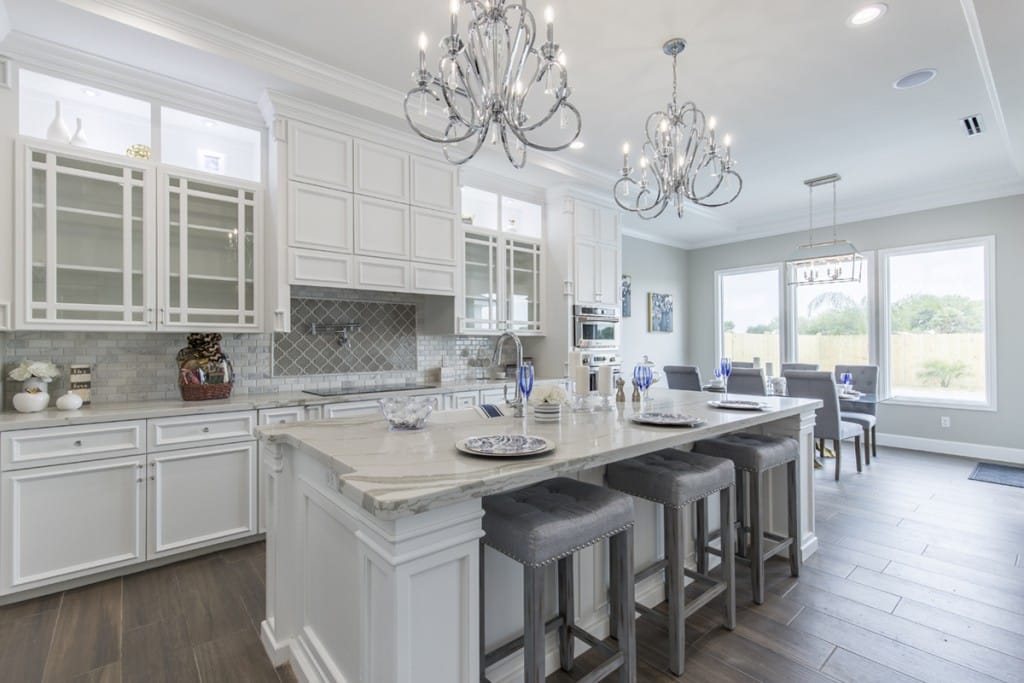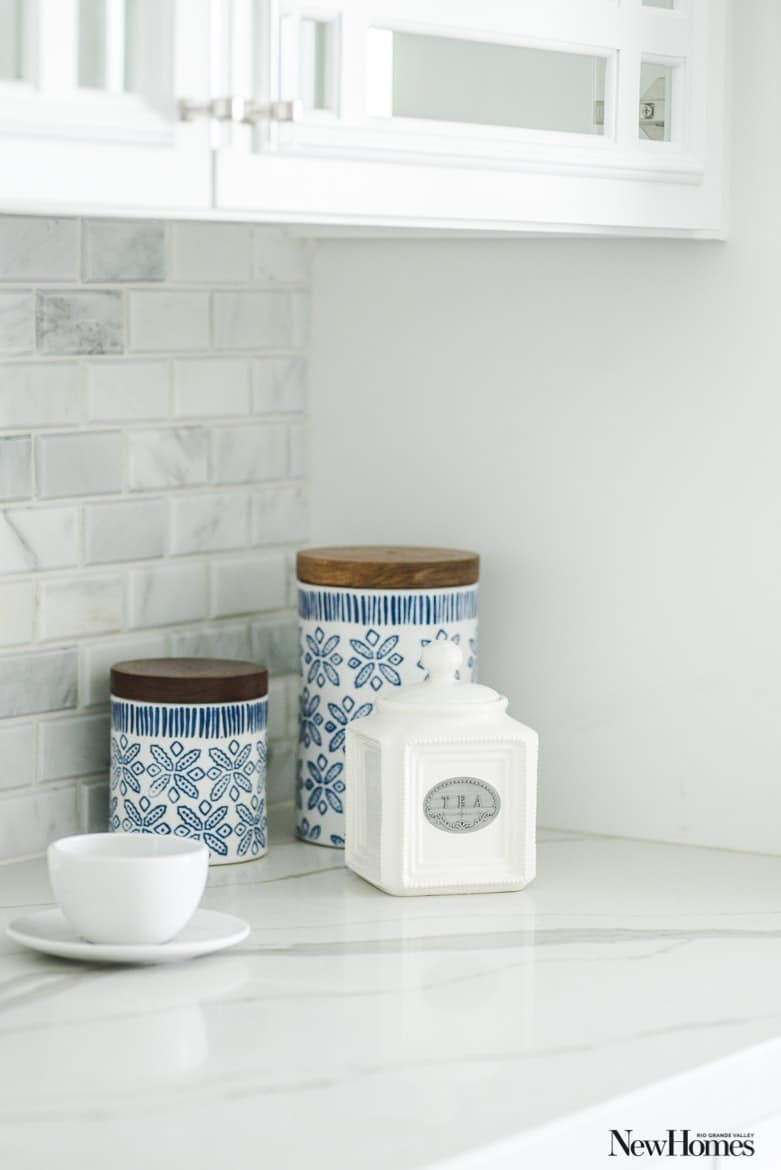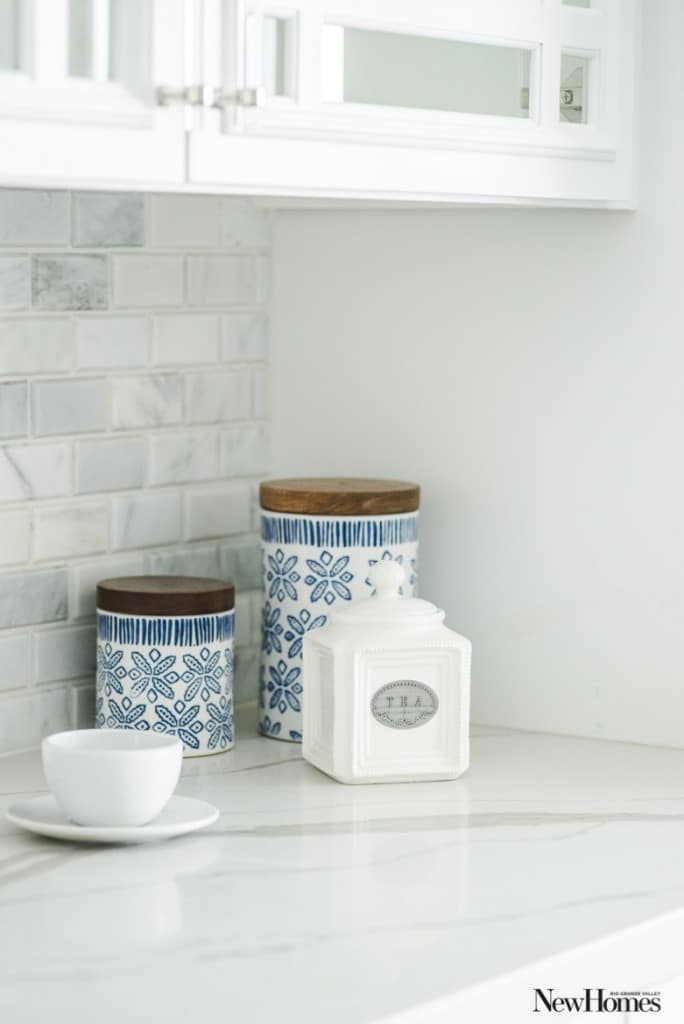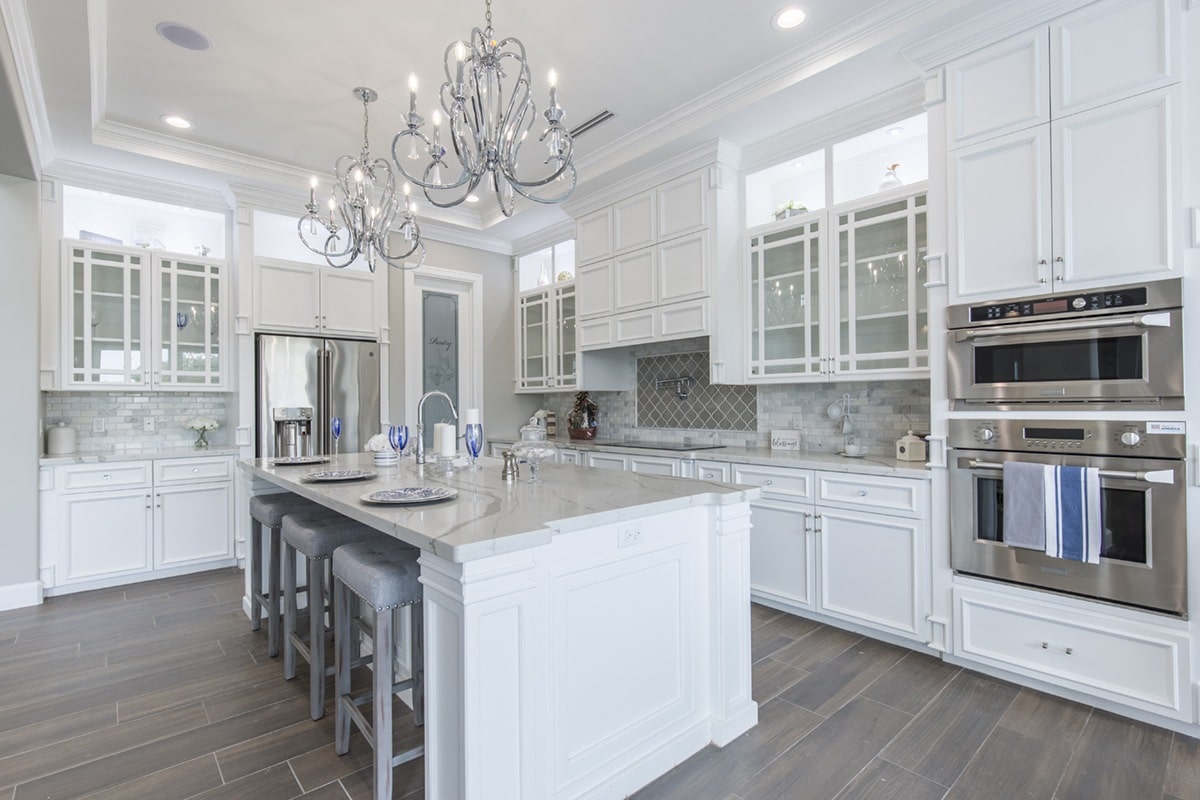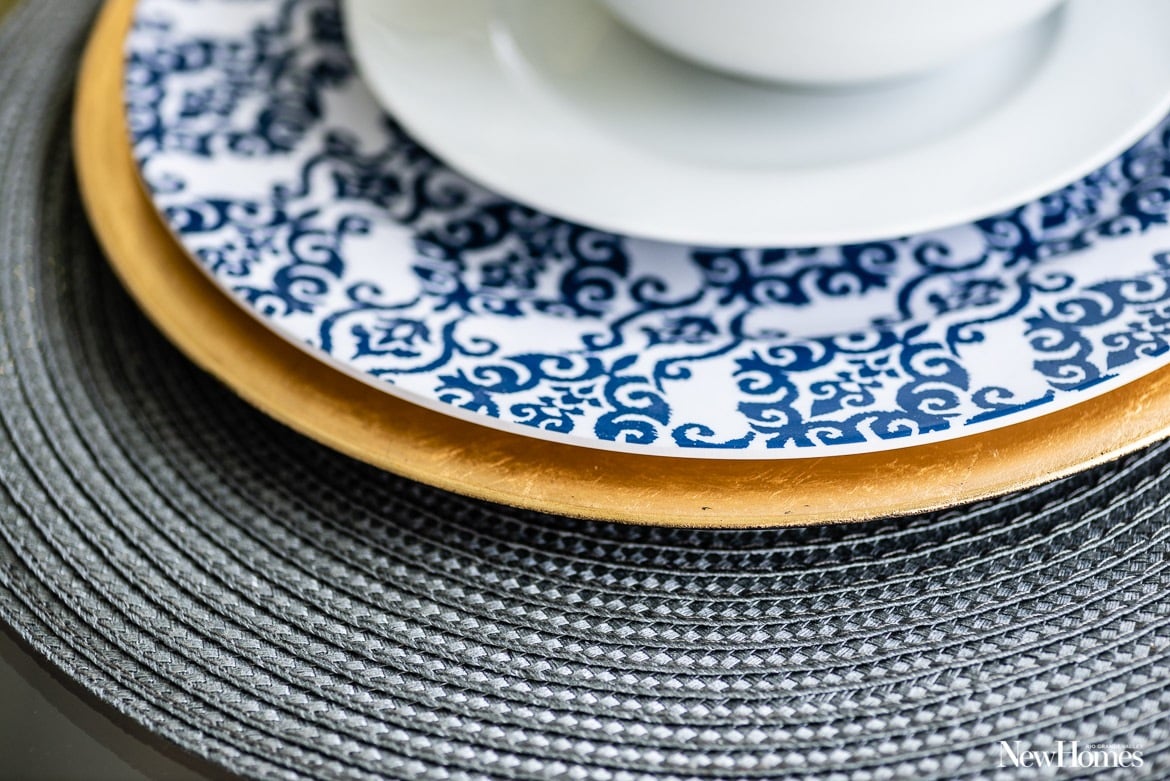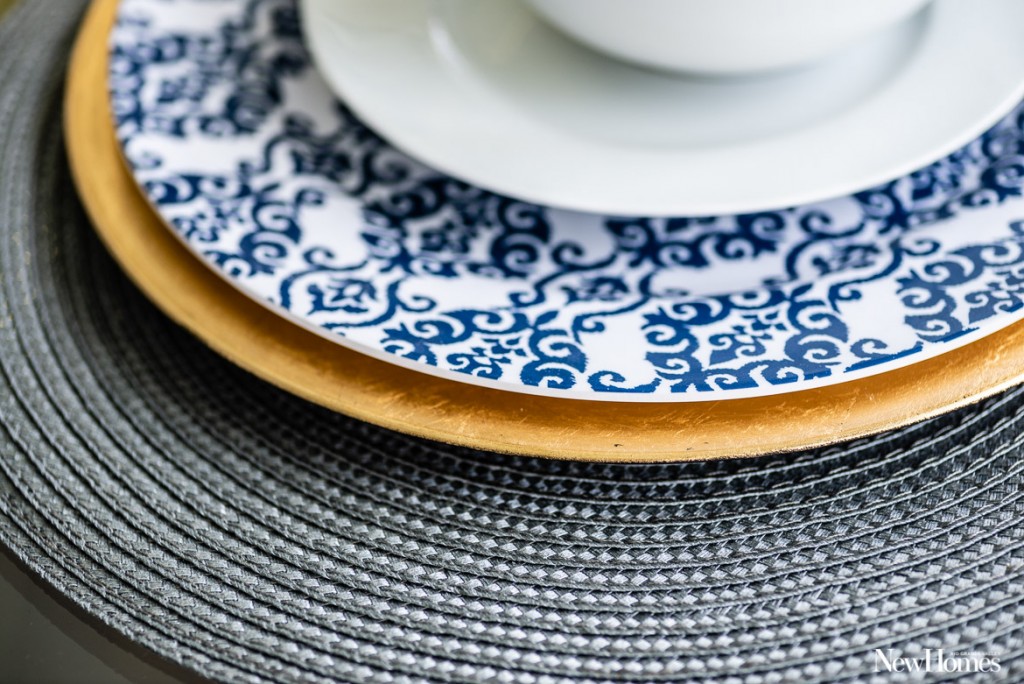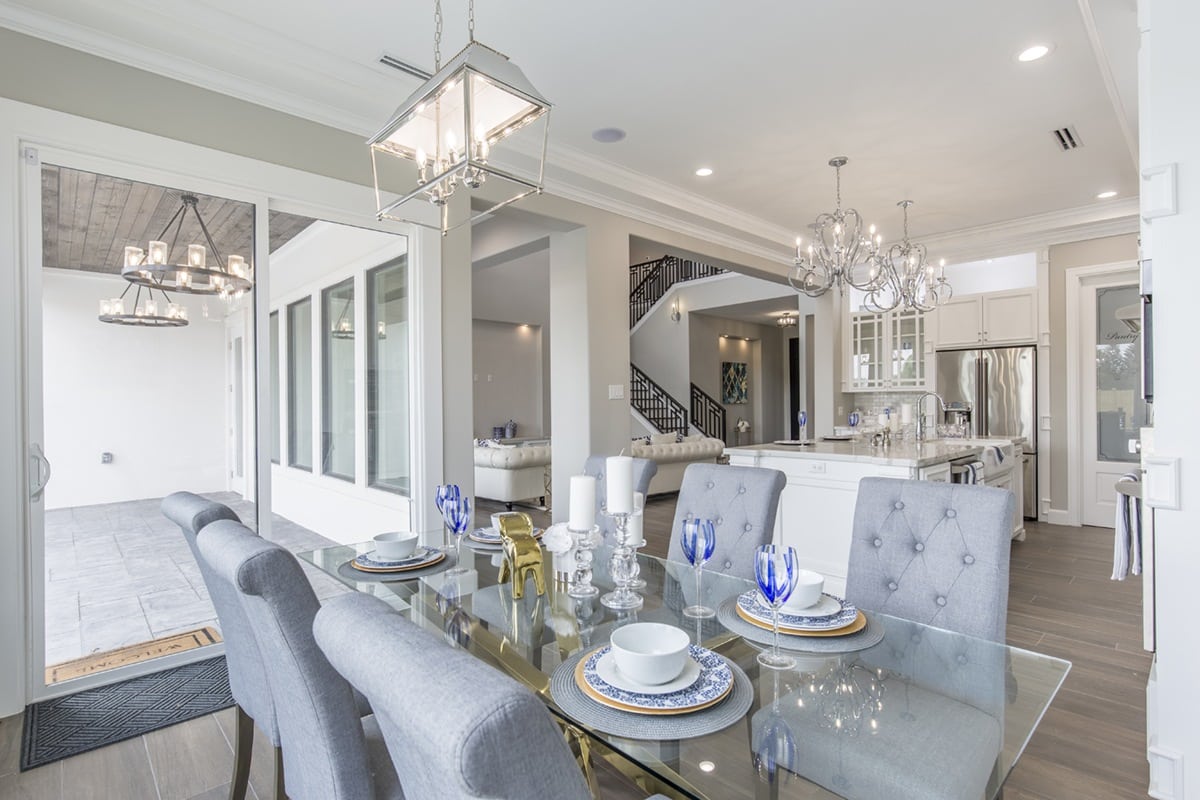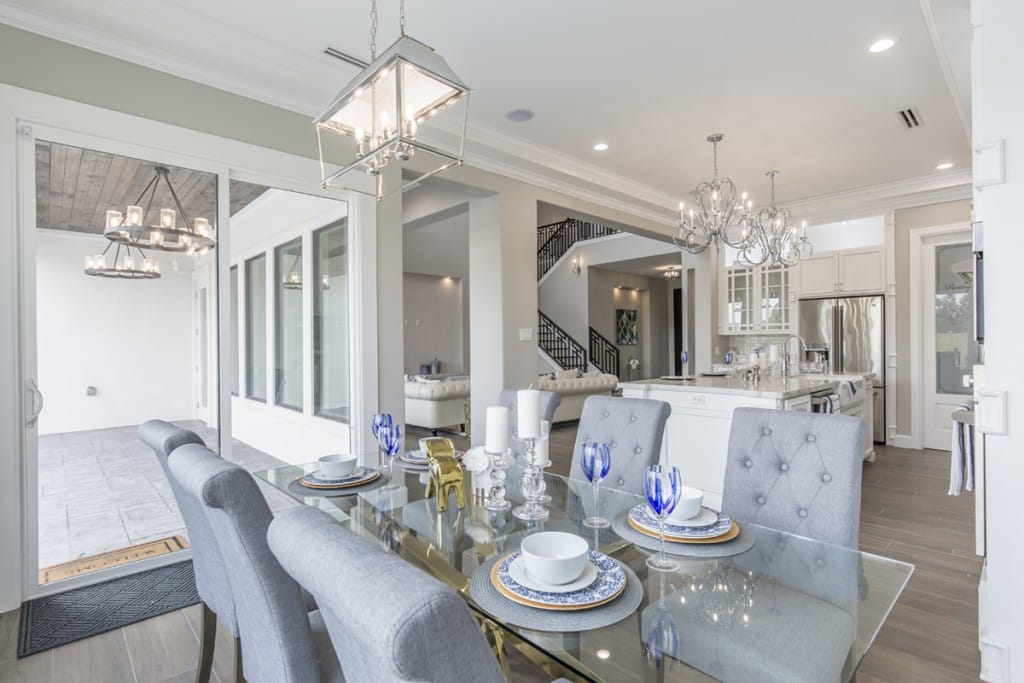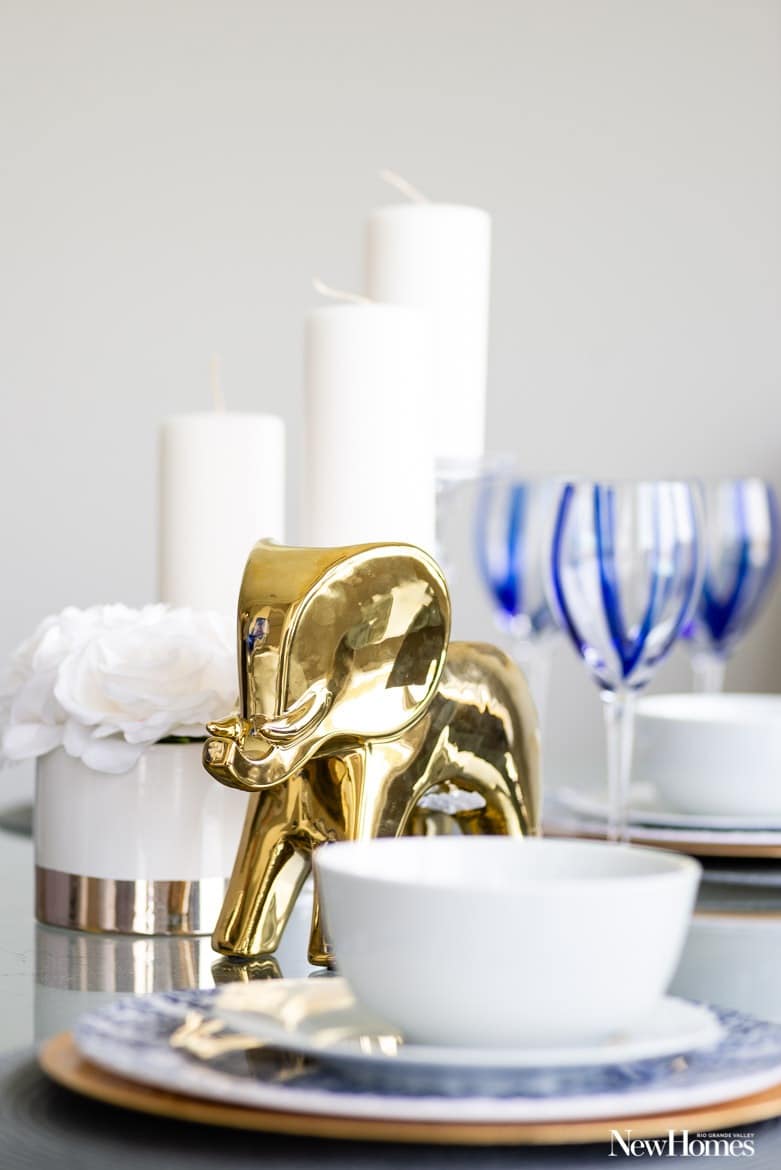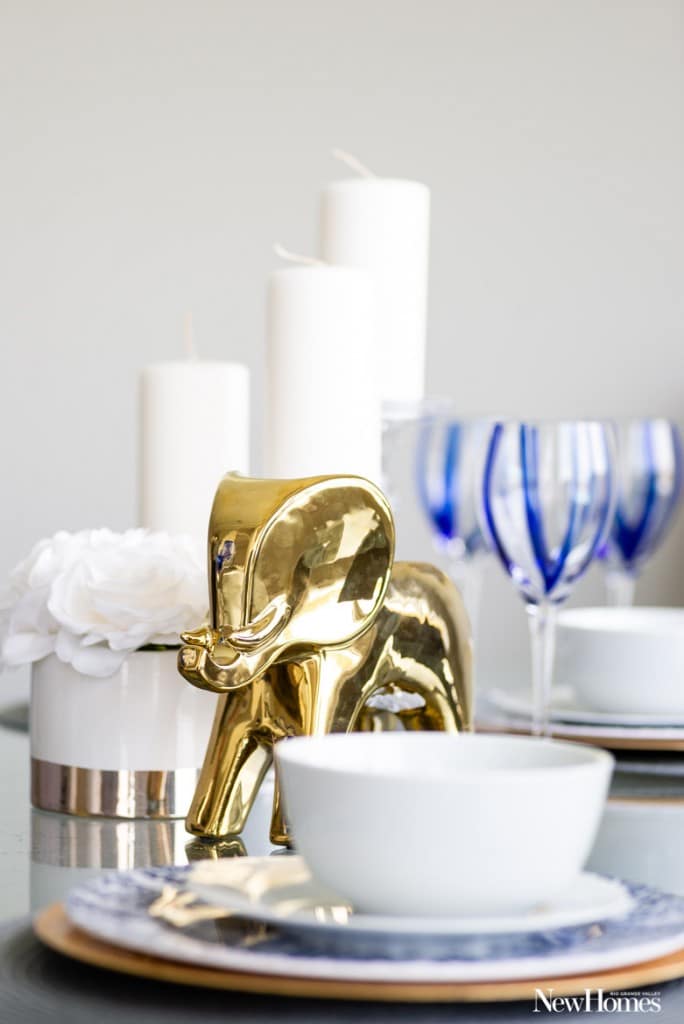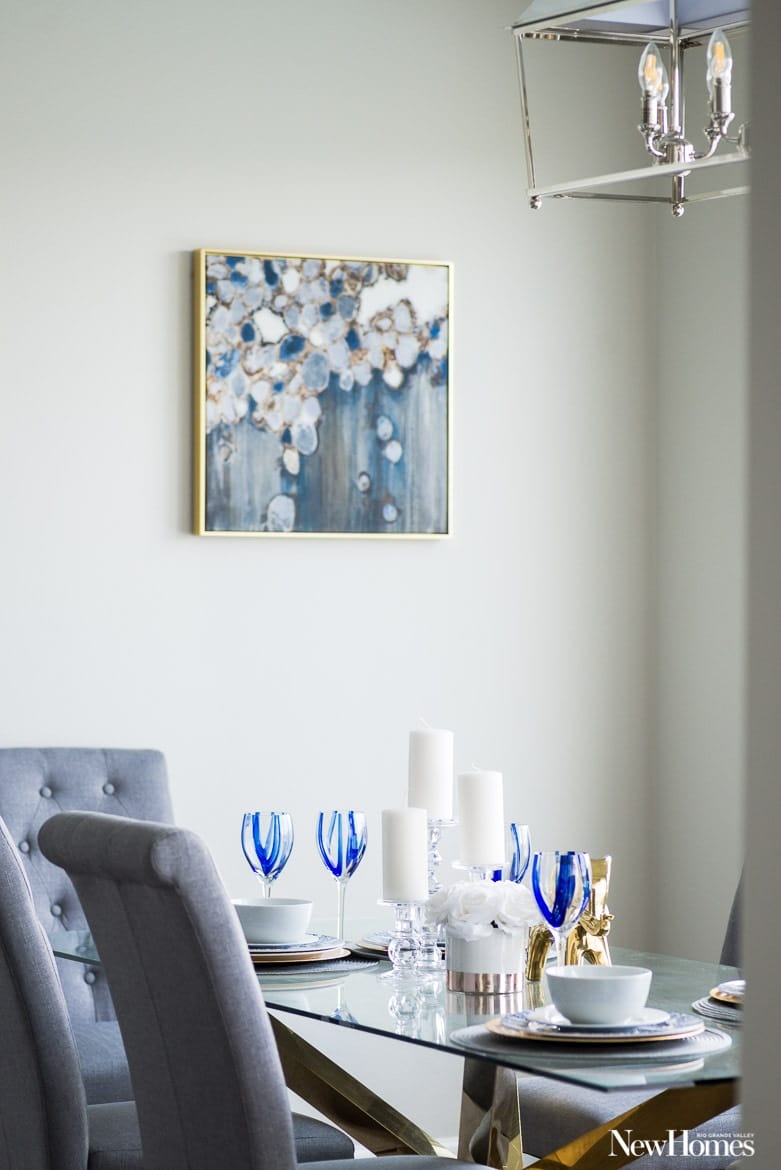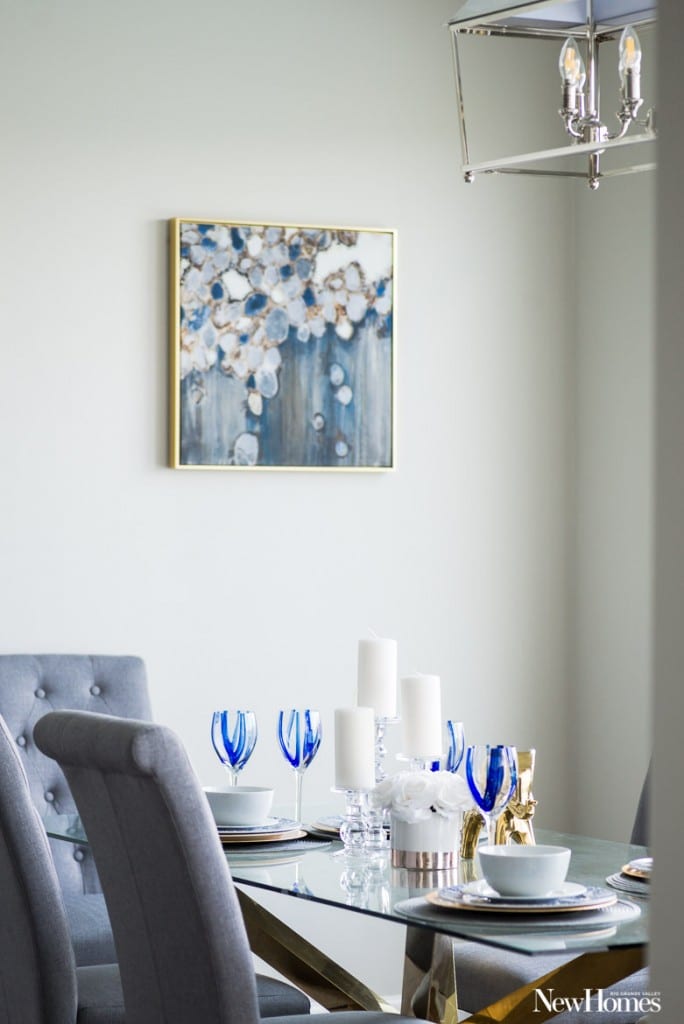 Beyond the kitchen in the left wing of the home is a bright and cheery guest/mother-in-law bedroom with large windows, a walk-in closet with built-ins, and a full bath. Convenience plus for visitors.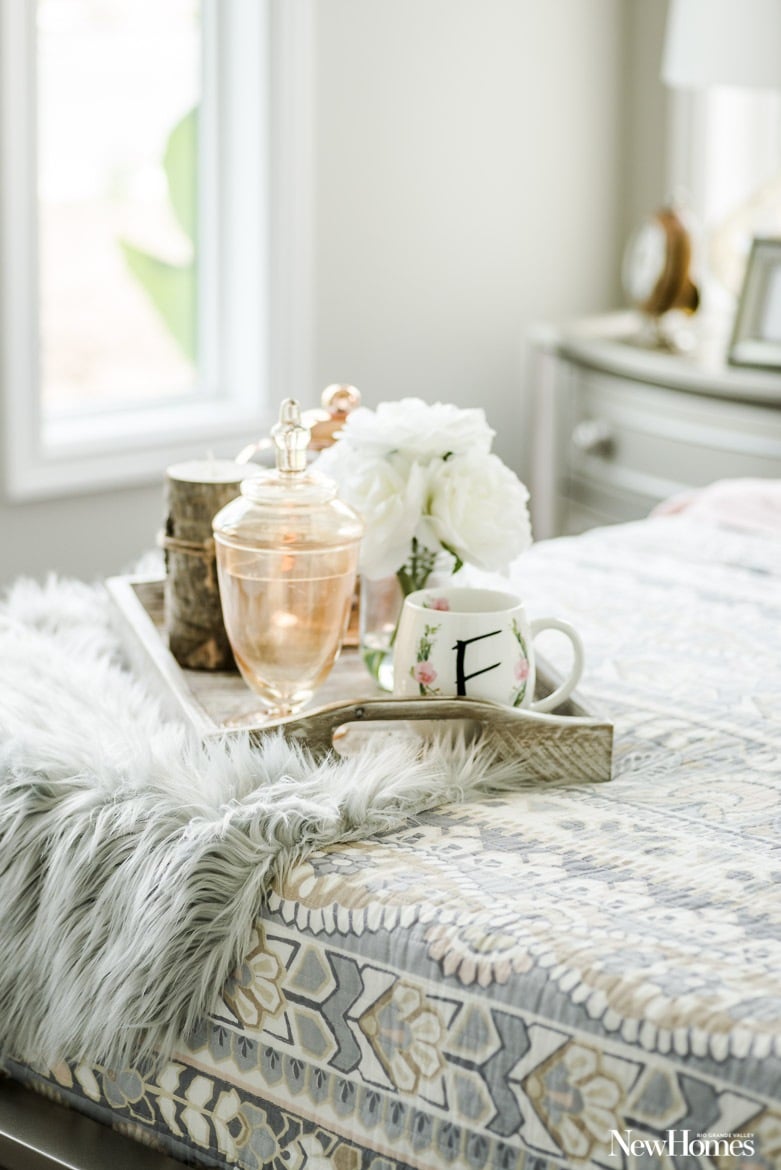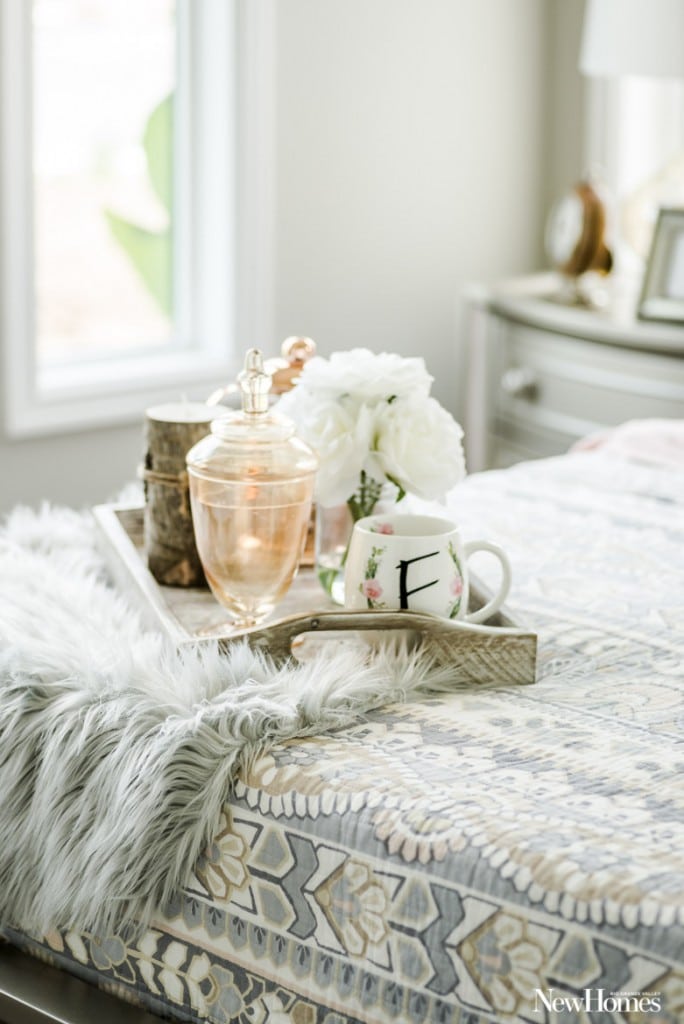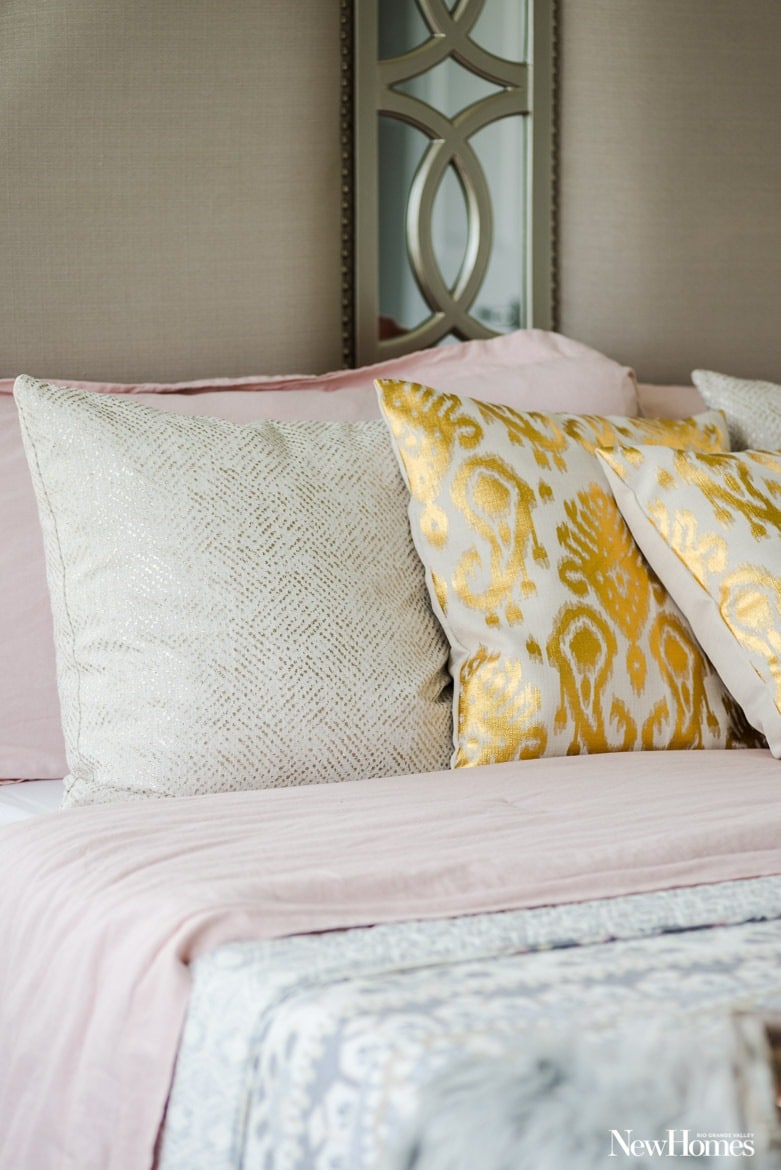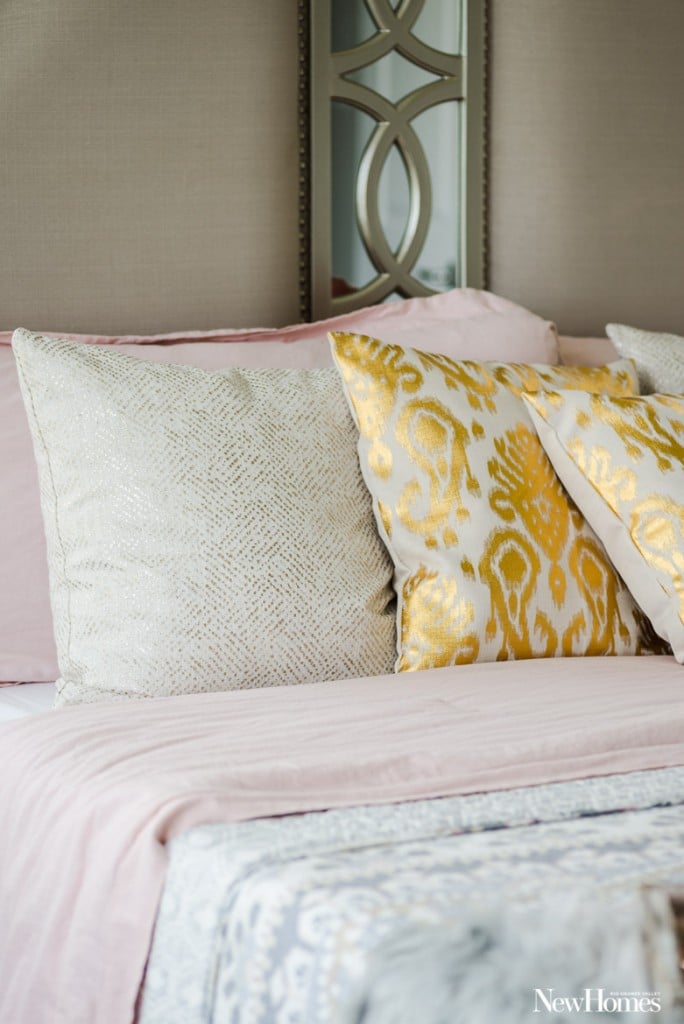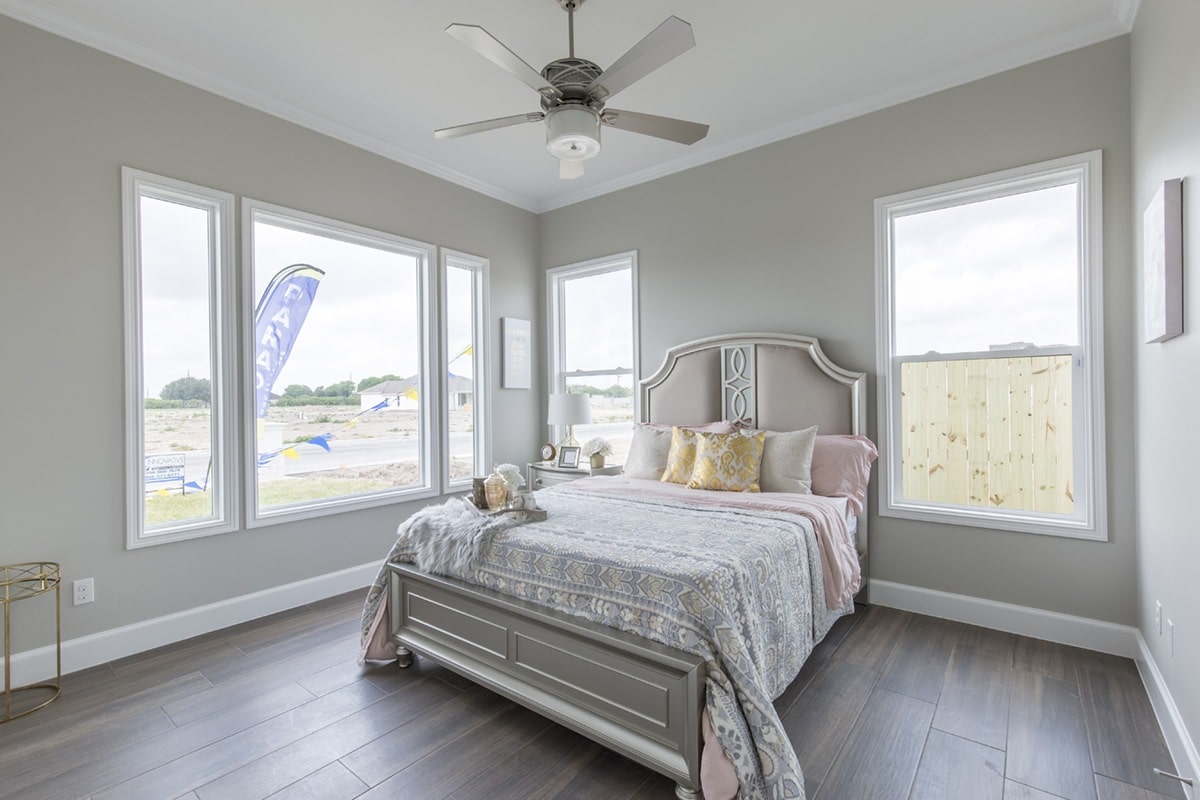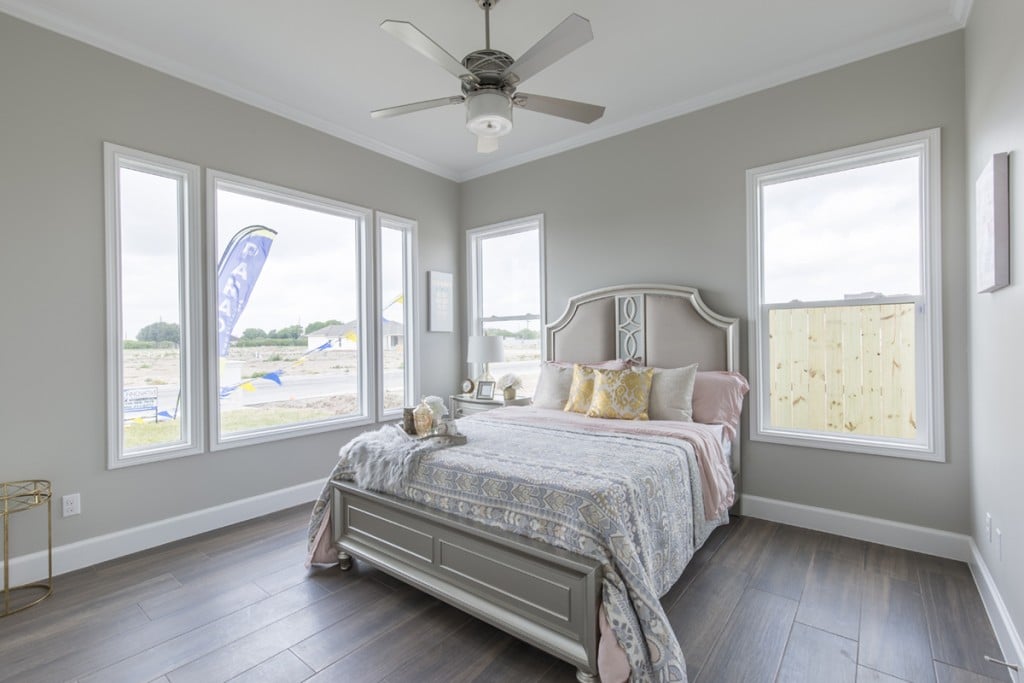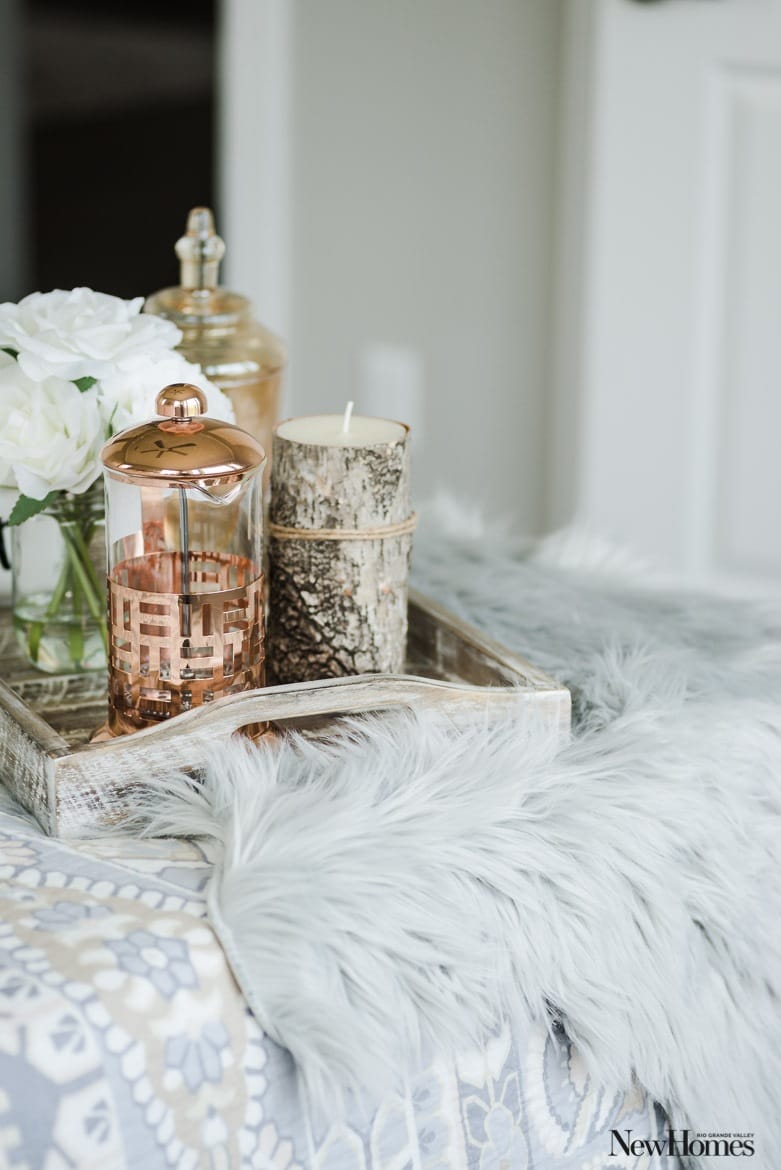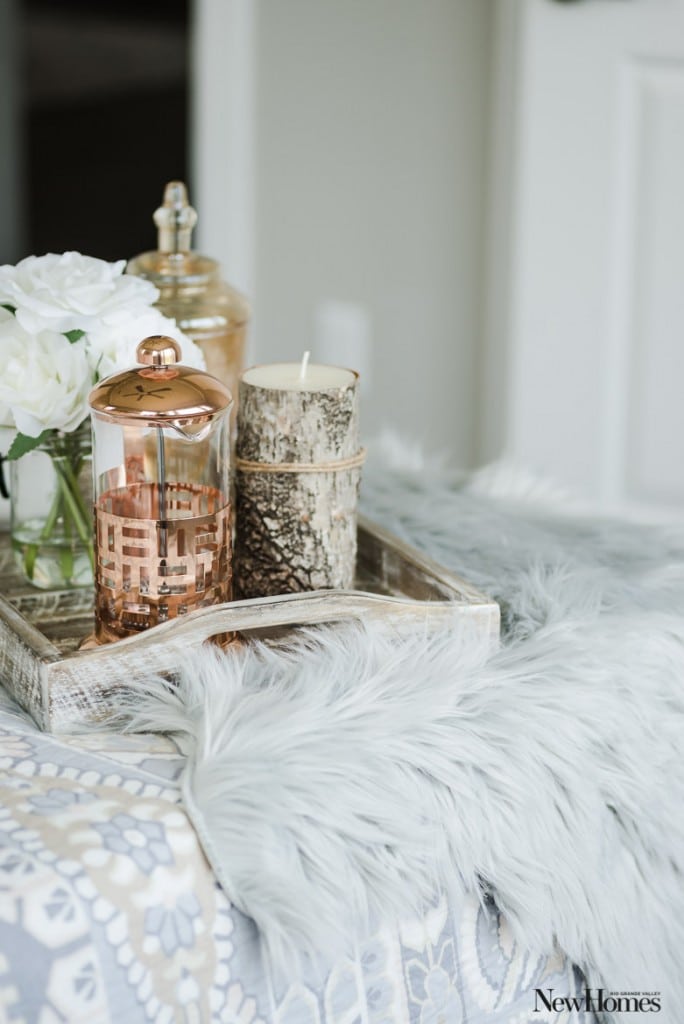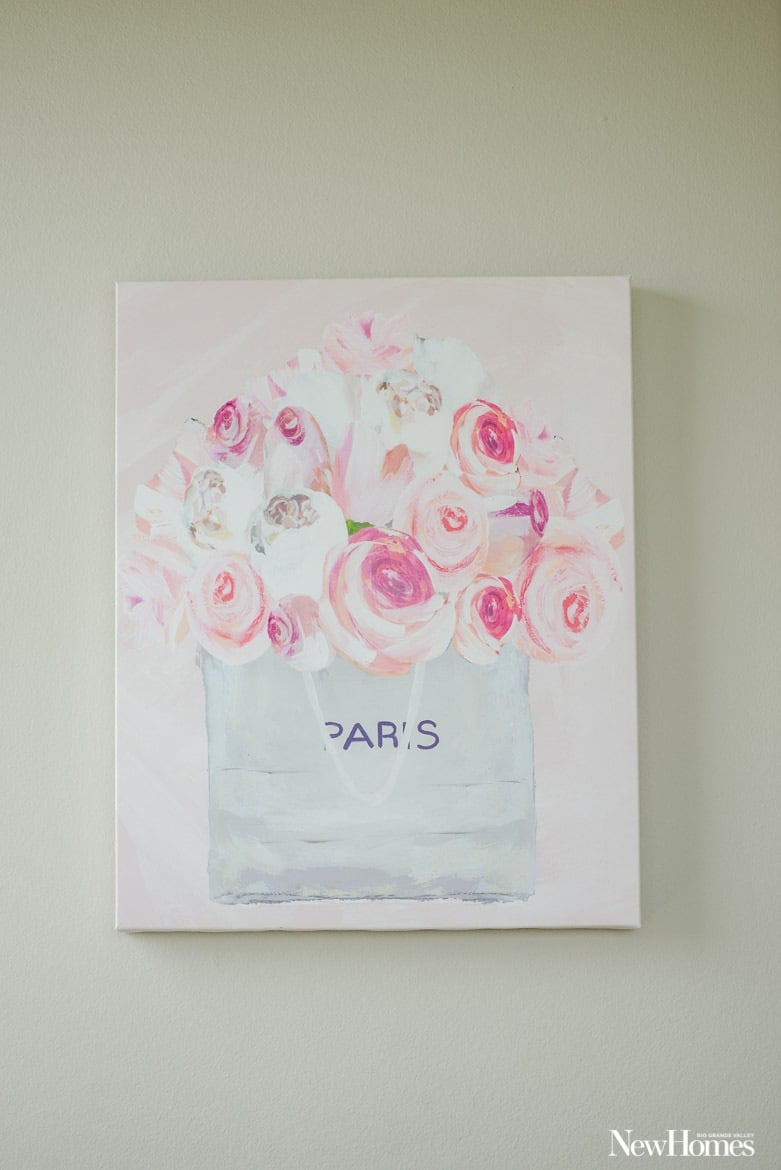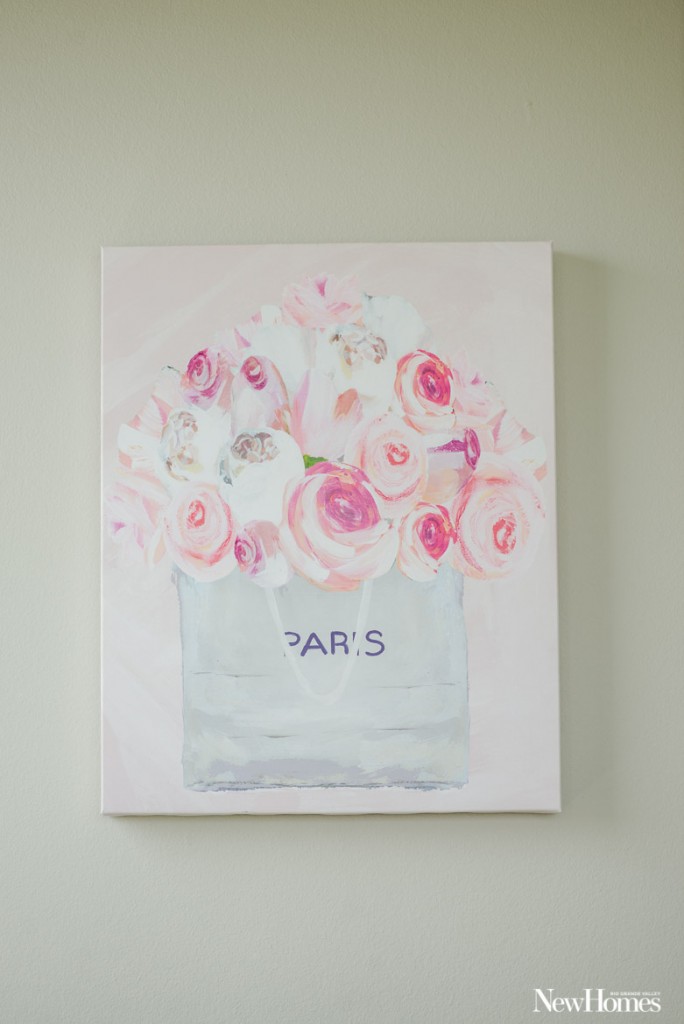 Moving through the downstairs, the pièce de résistance of the home can be found in the back right wing: the Master Suite. Separate, private, cozy, the bedroom is filled with natural light, and the Master bath is, well, amazing. When asked what he is most proud of in this home, builder Peter Vargas smiled and said: "The Master bath. We love watching the astonished facial expressions of people when they walk in and see it for the first time, and we hear their 'wows' and admiring remarks."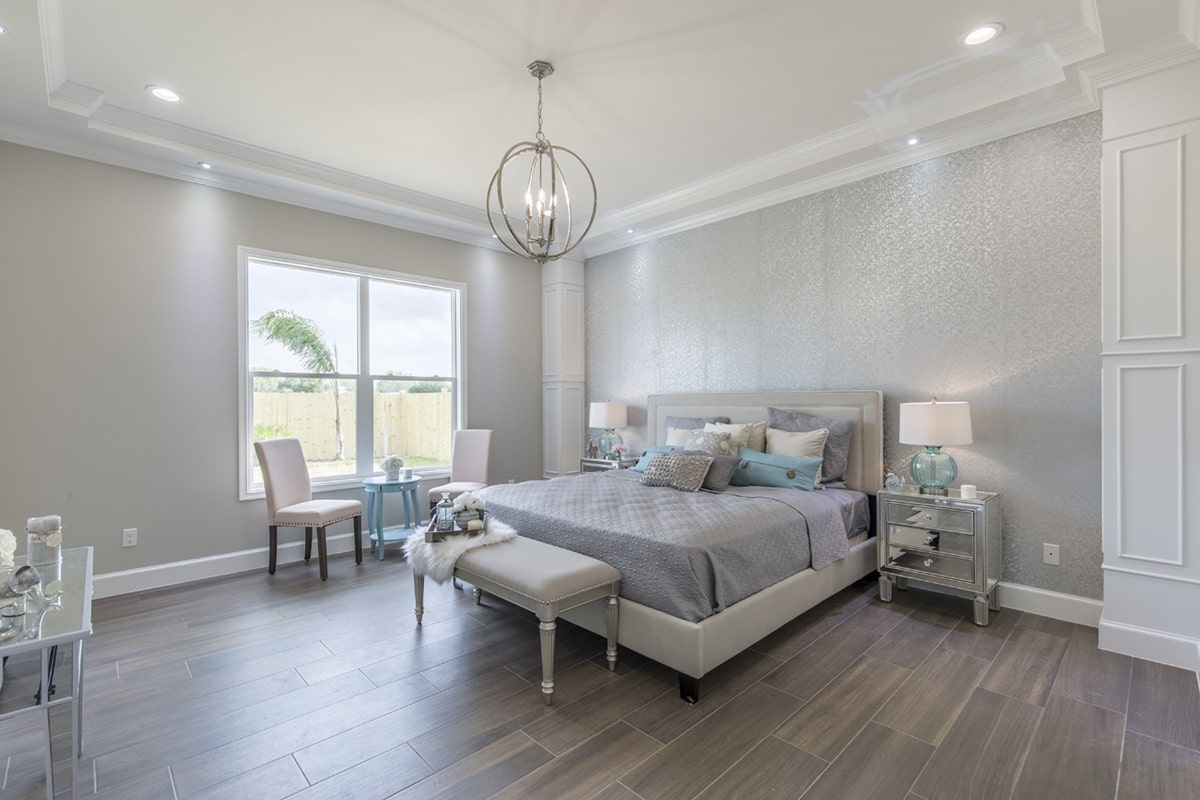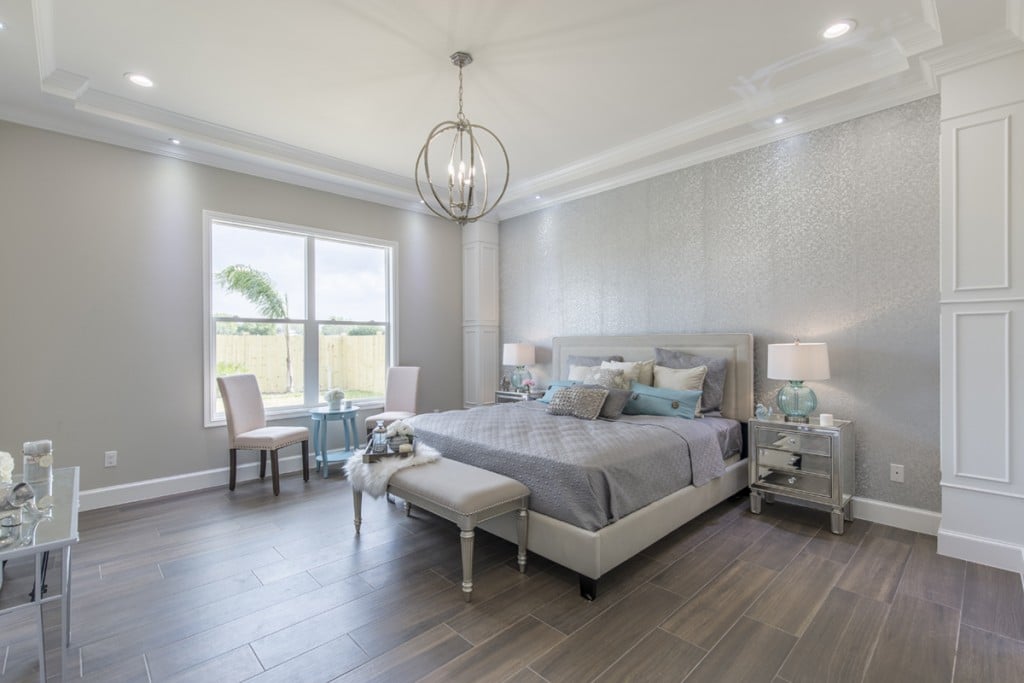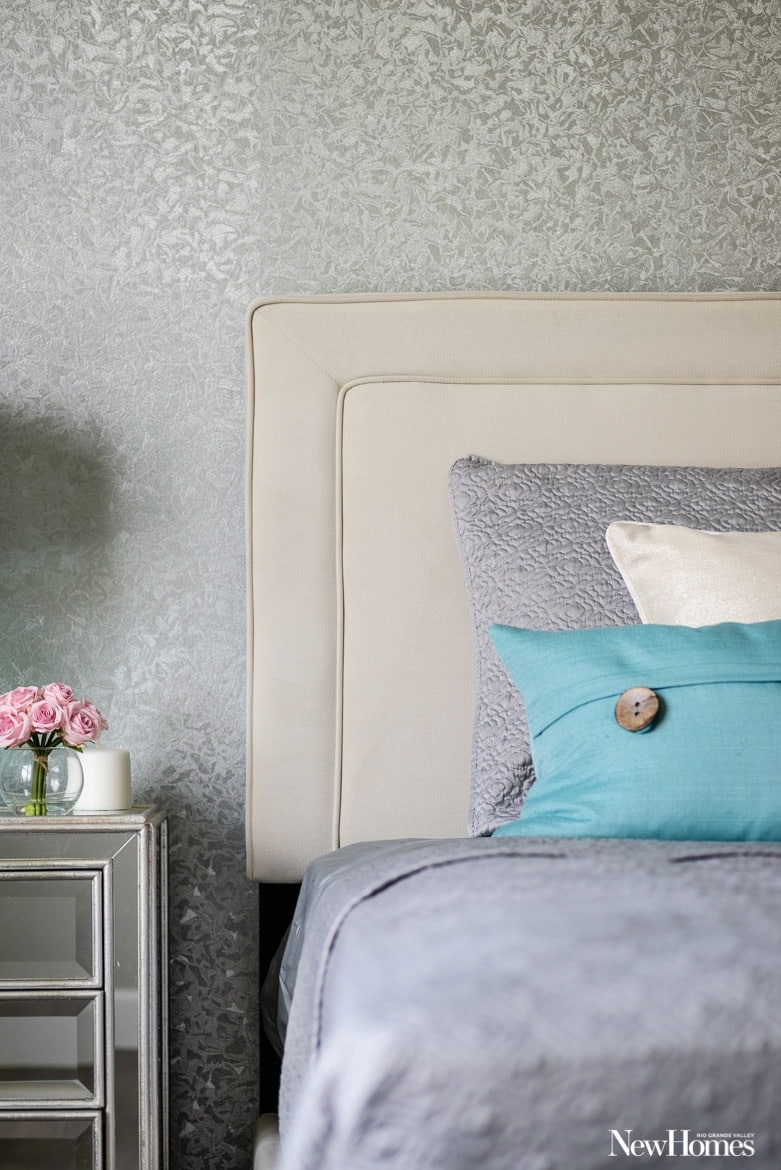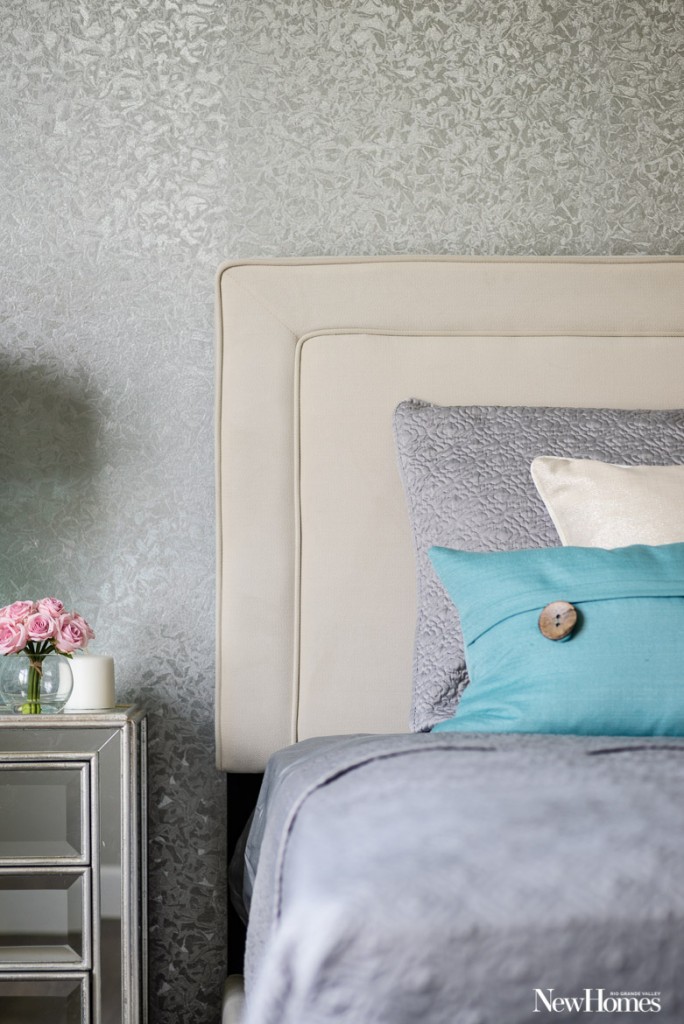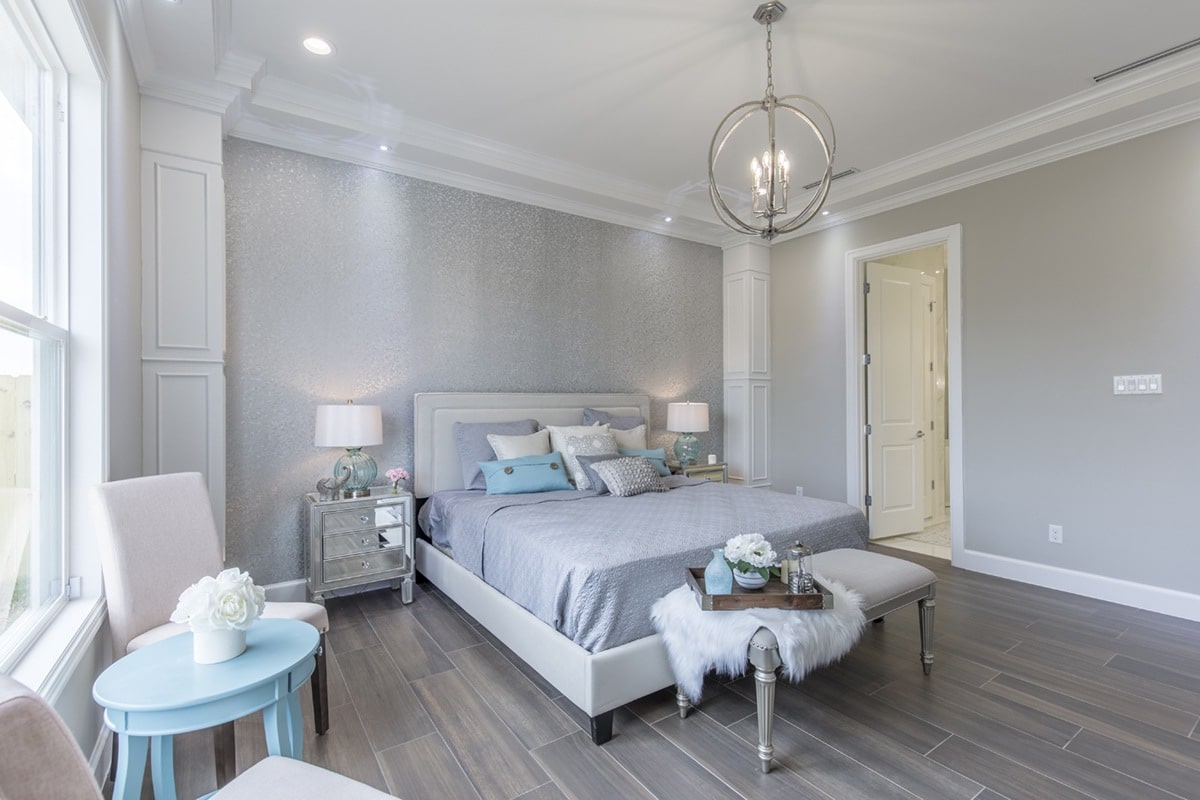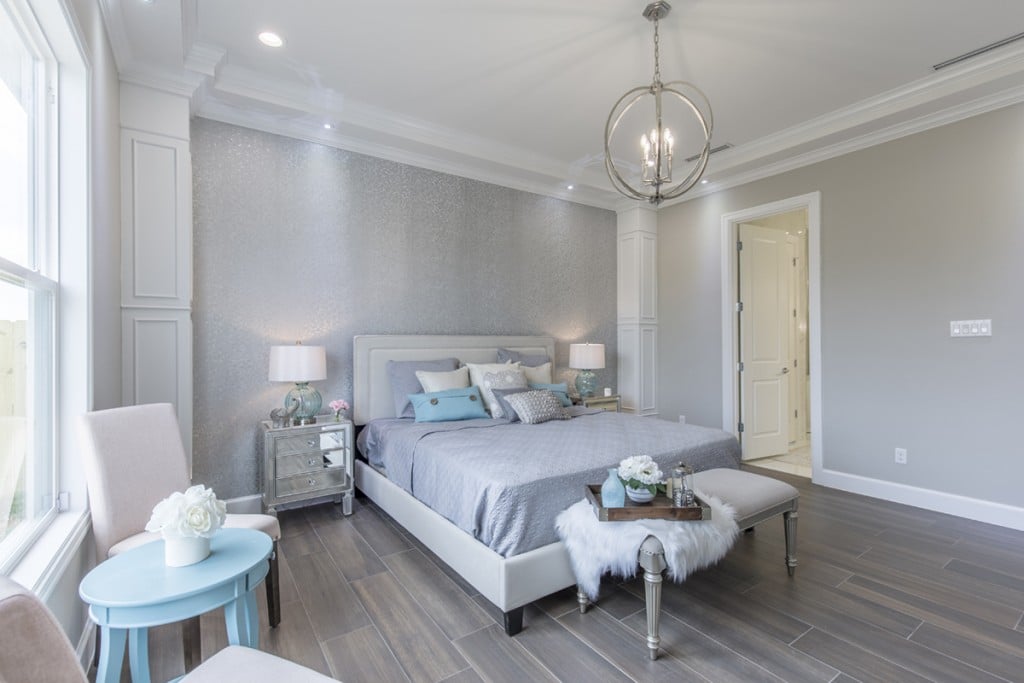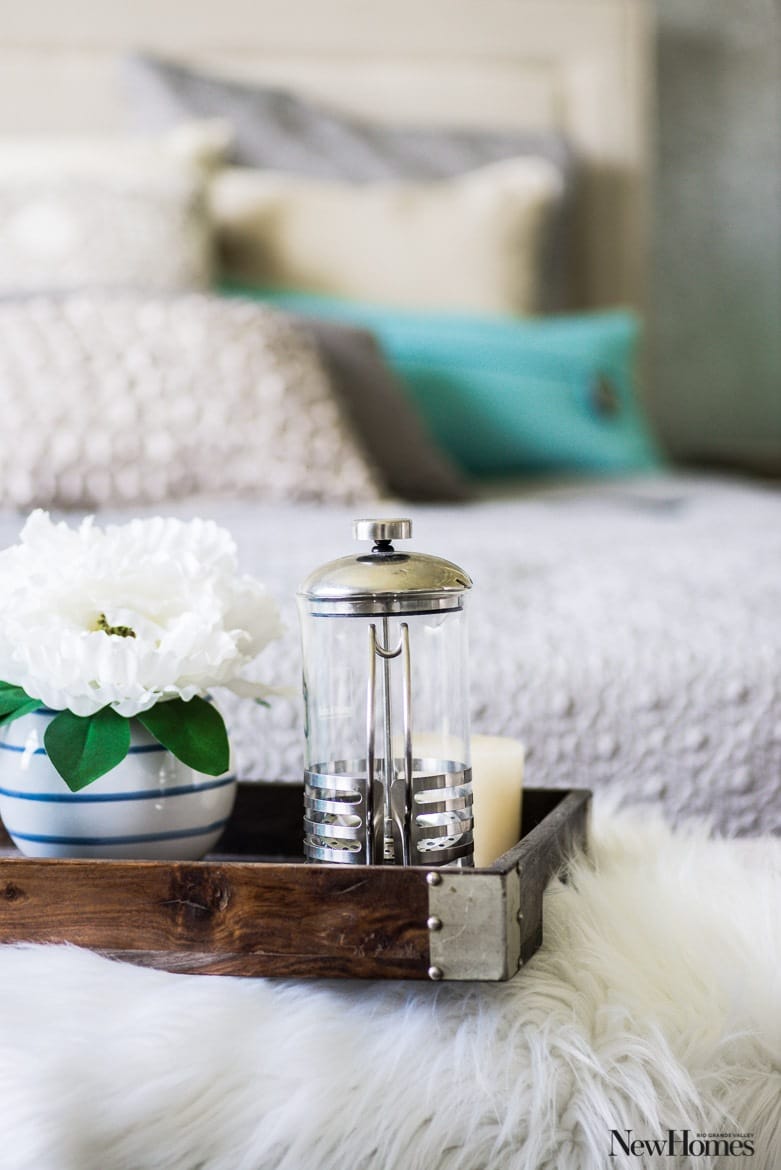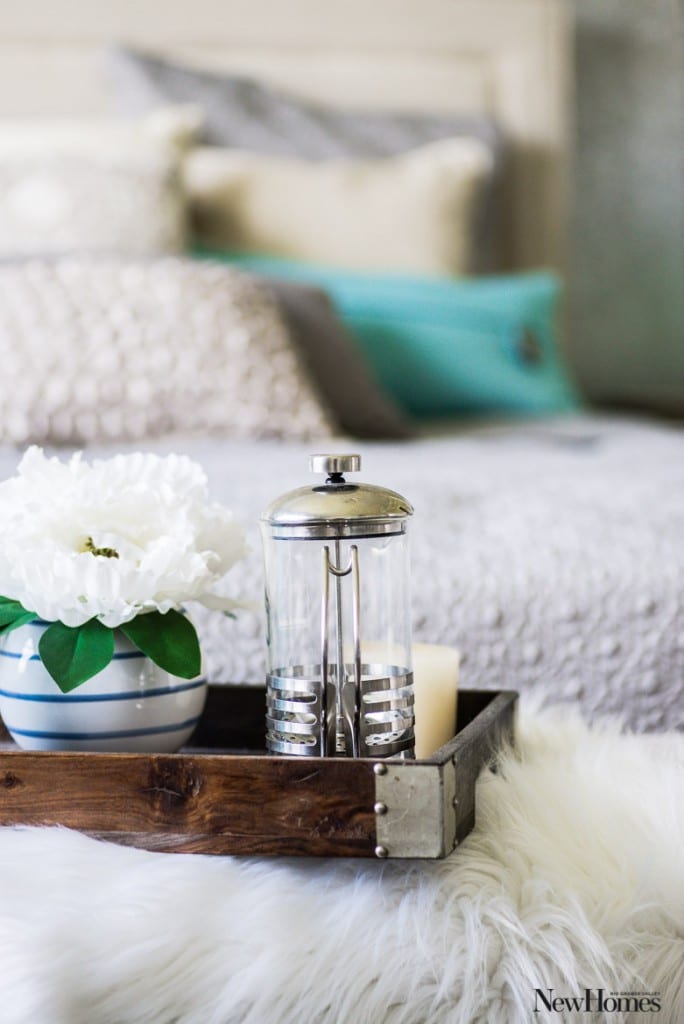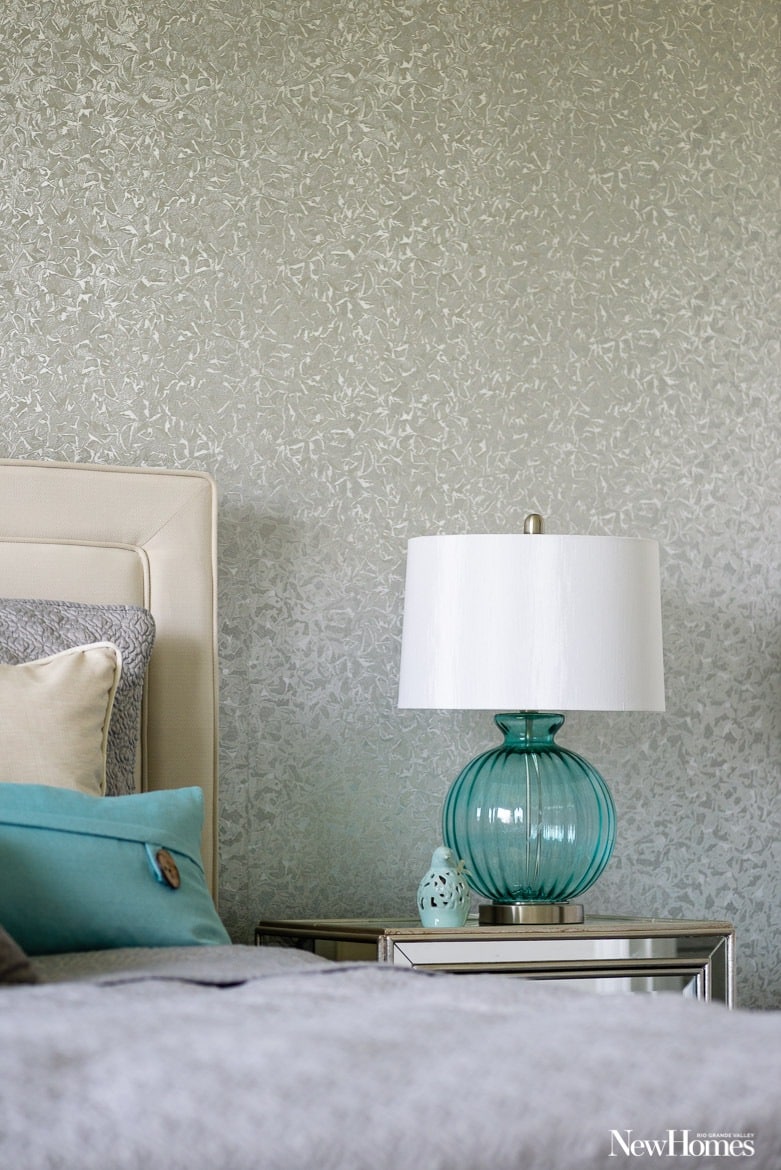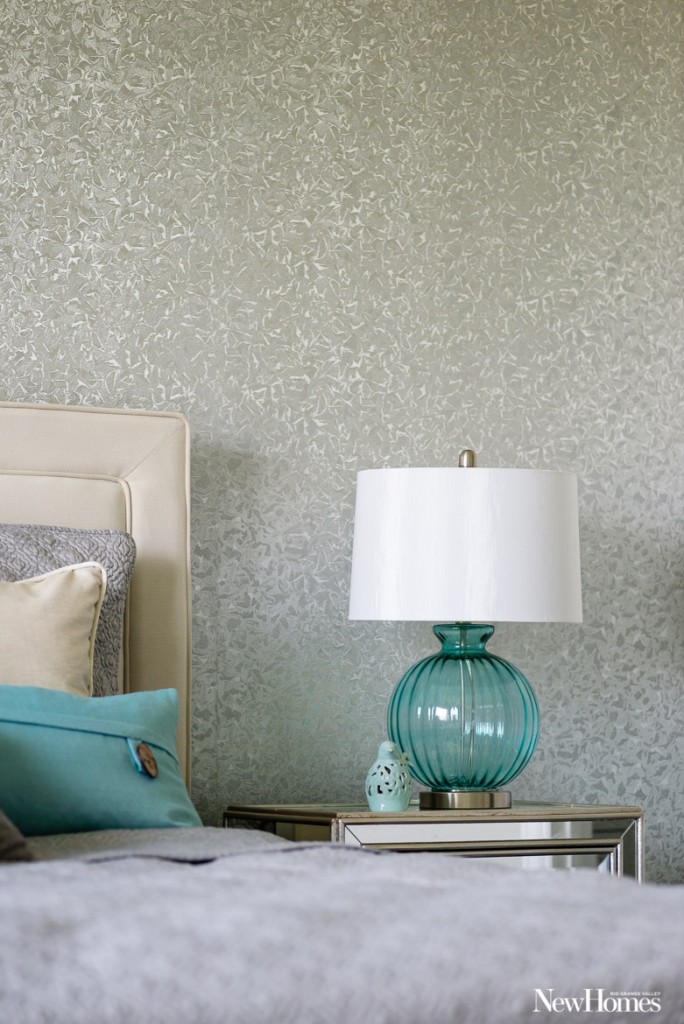 This Master bath is certainly a stunner. Quartz countertops, marble-look ceramic floors and walls, basket weave inset designs in the flooring, double sinks, a separate make-up counter/seating area, a rainfall glassed-in shower, and an absolutely gorgeous soaking tub comprise the bath area, and the huge walk-in closet has built-in drawers and shelving, perfect for both "him and her." Most definitely, the entire Master area is an oasis of beauty!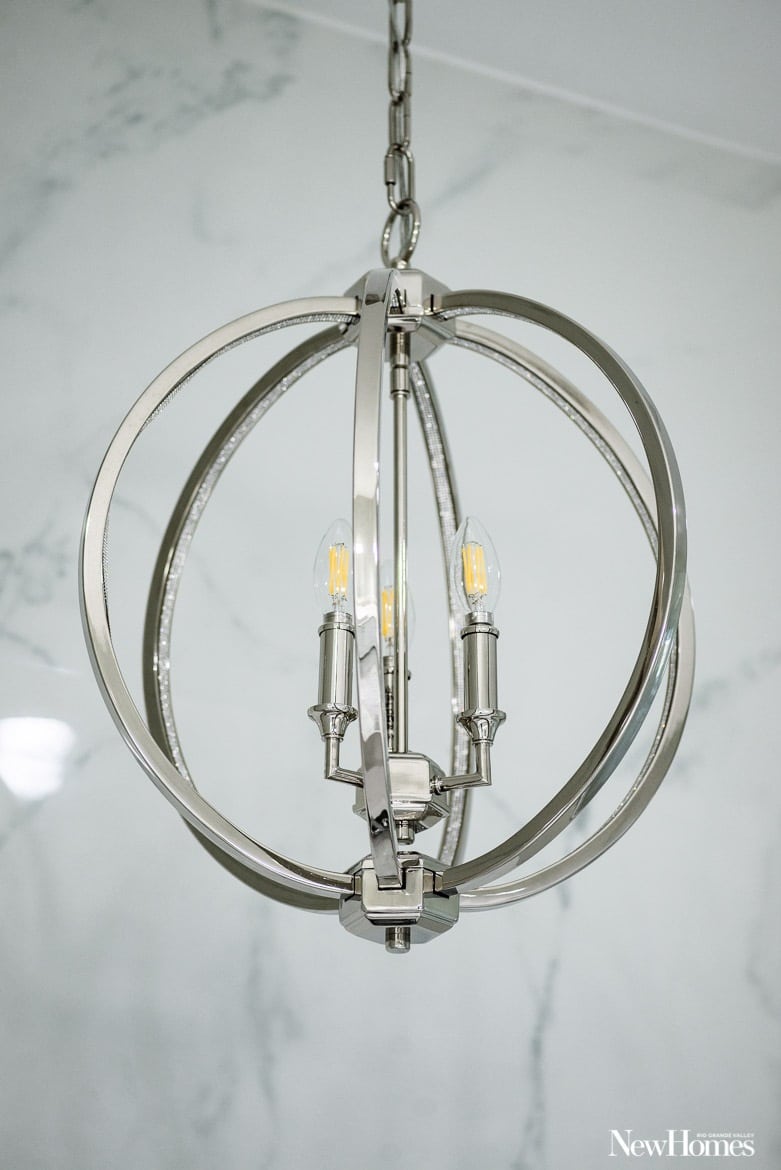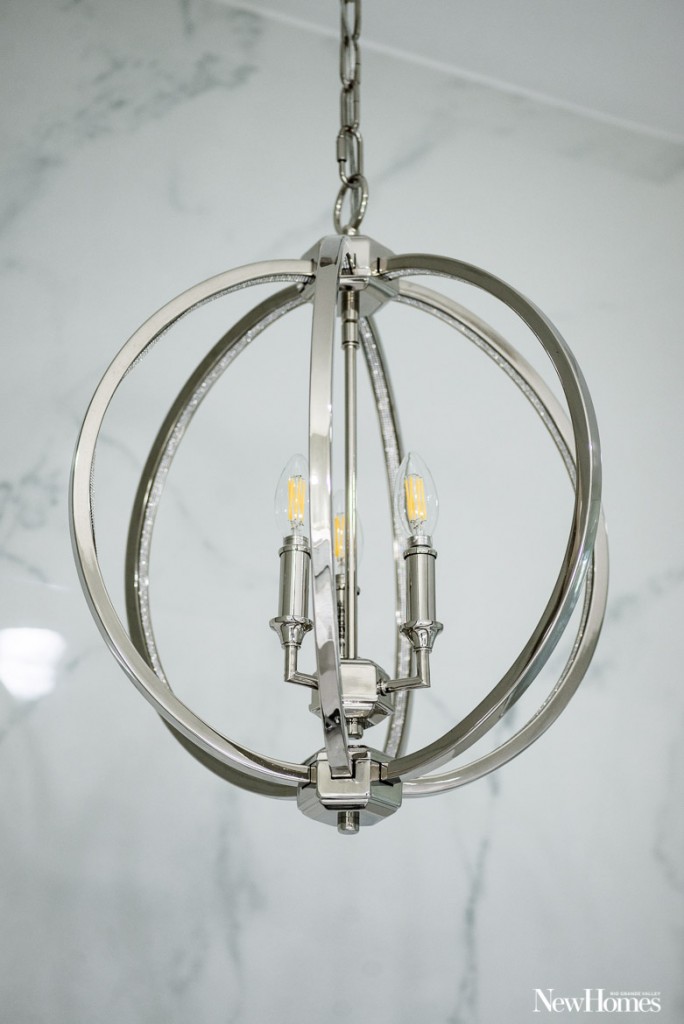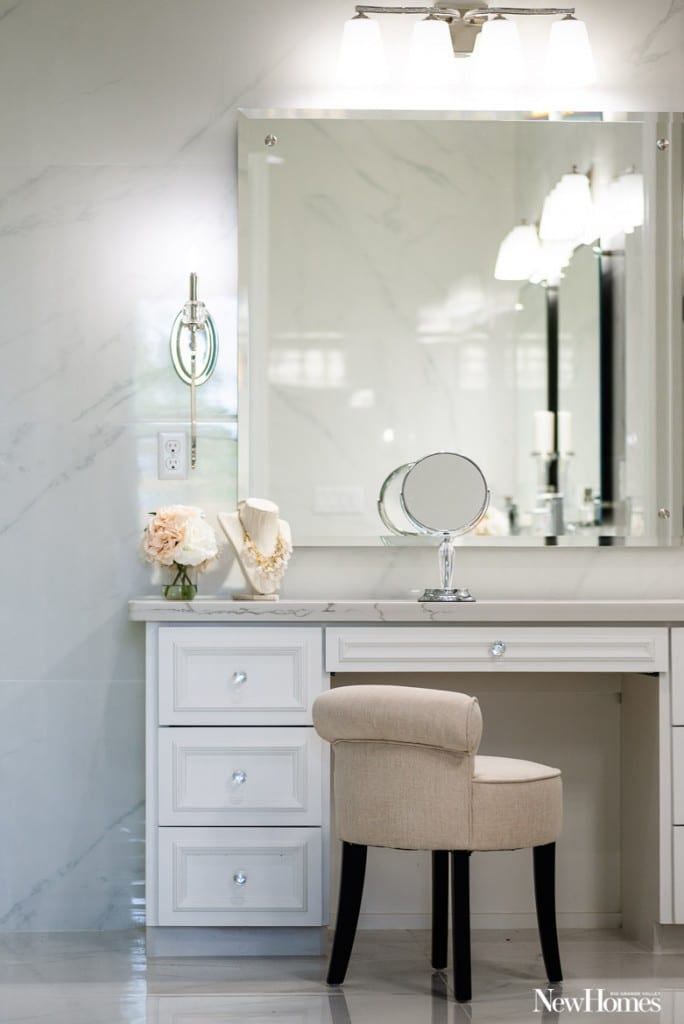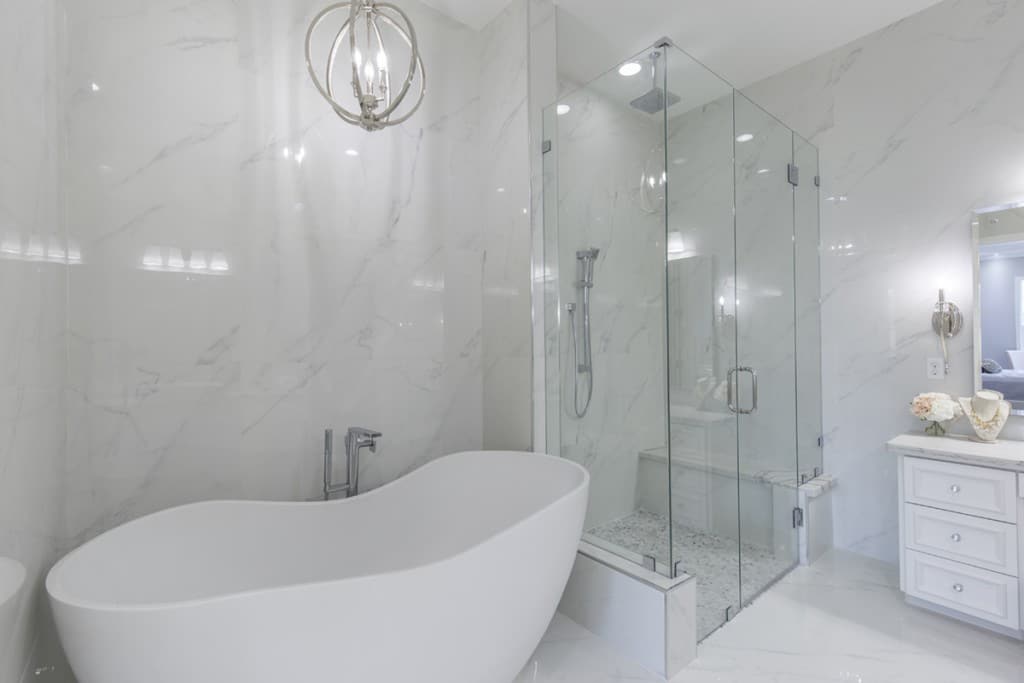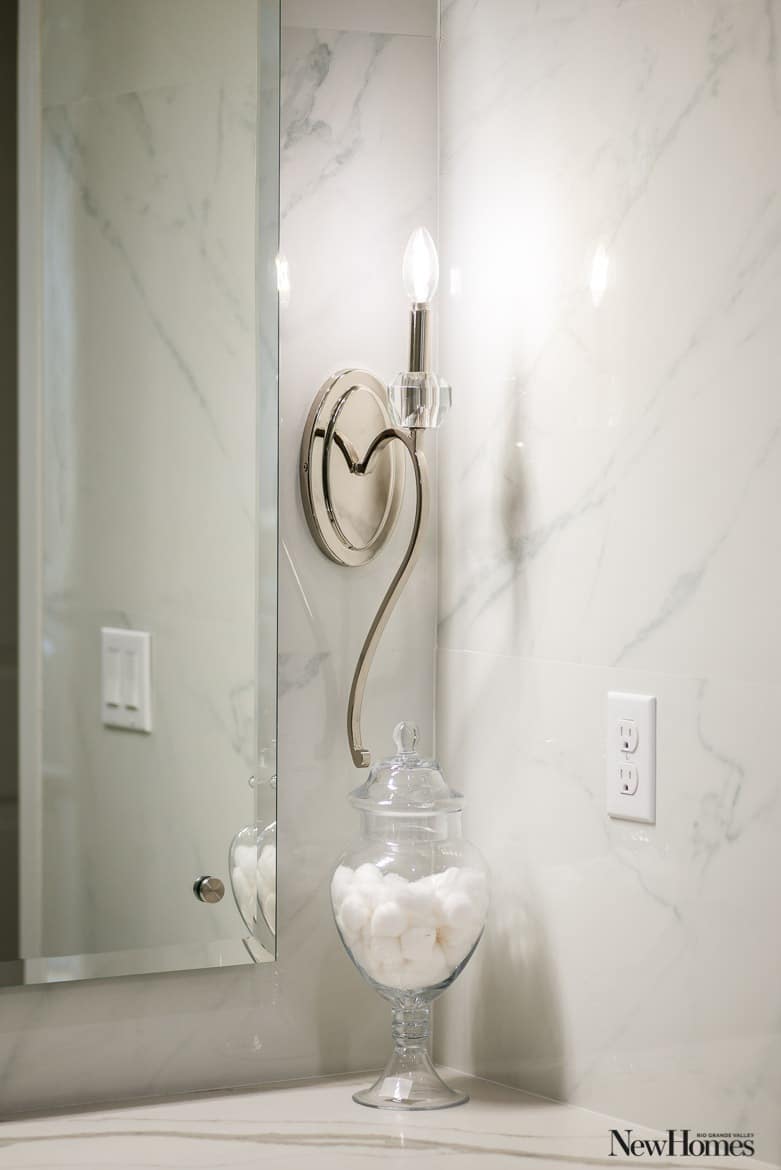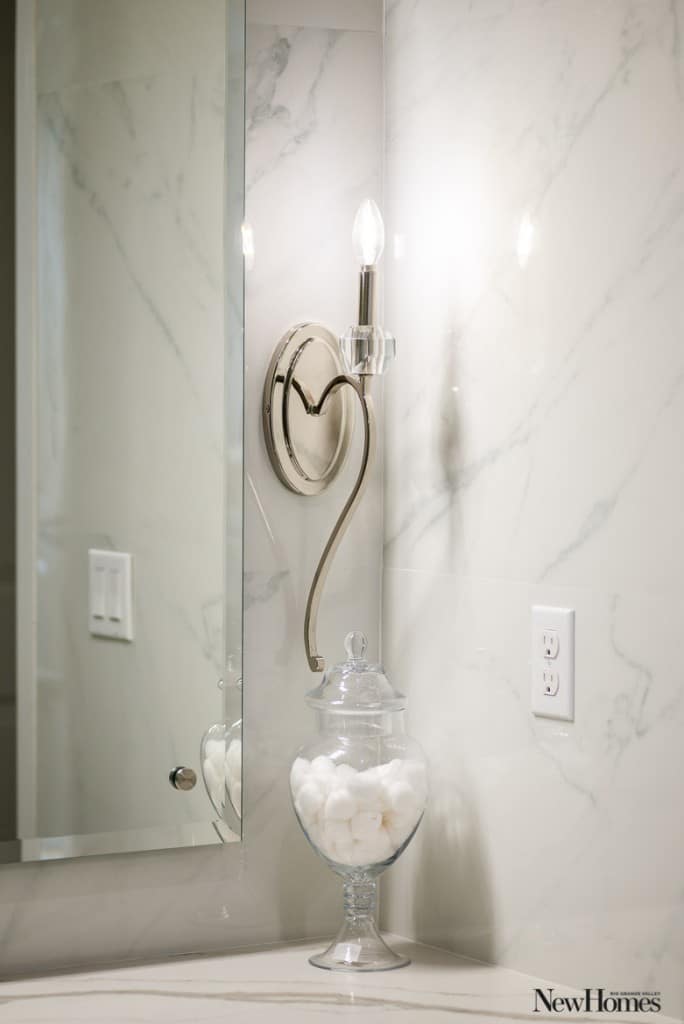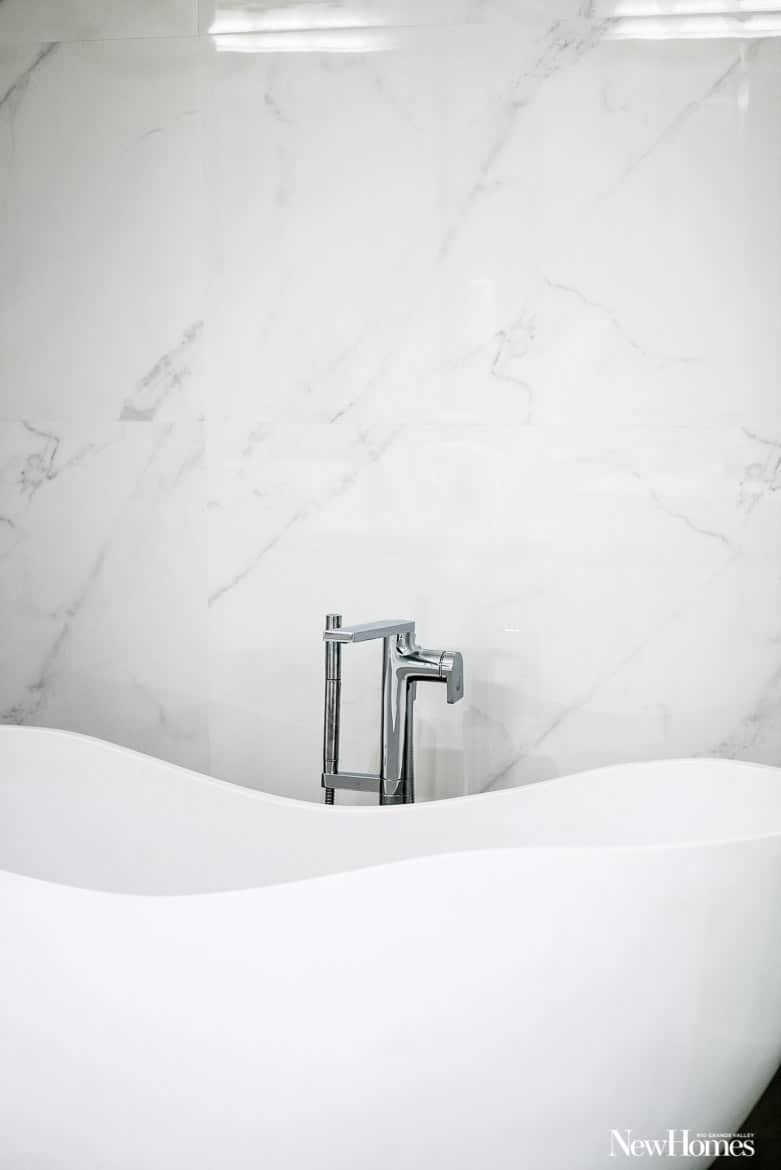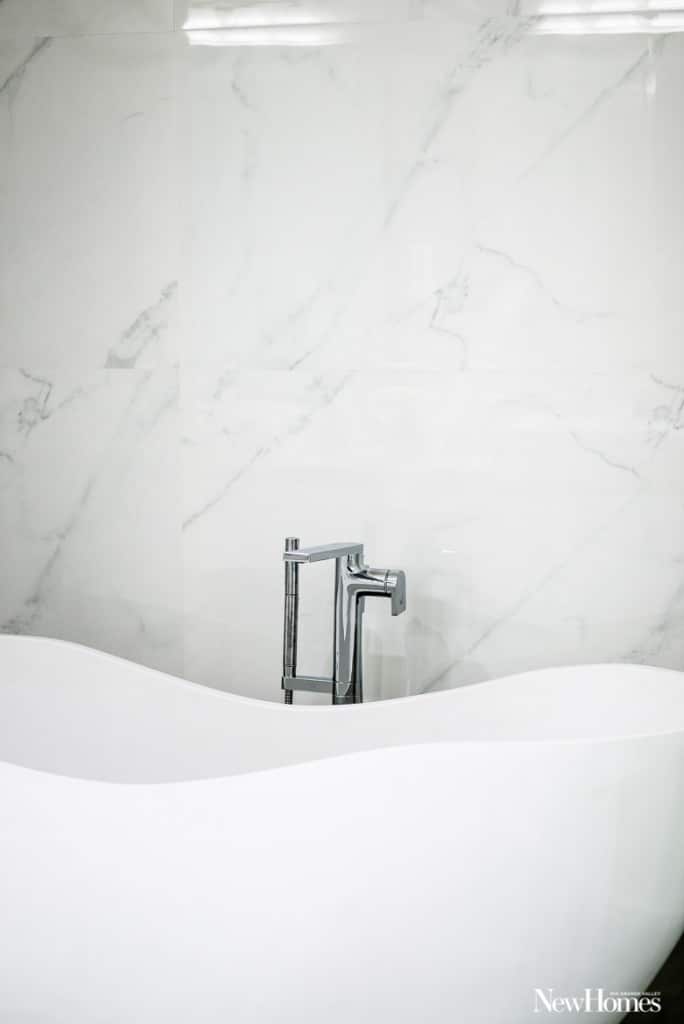 Leaving the downstairs, the stairway and railing to the second floor reflect the linear ironwork of the front door, adding cohesiveness to the home's design. Upstairs, there is a study area, open to the living area below, two bedrooms with a Jack and Jill bath, and a light and airy family/game room. The home's floor plan design is thoughtful and appealing to families who wish to give their children their own space for work and play.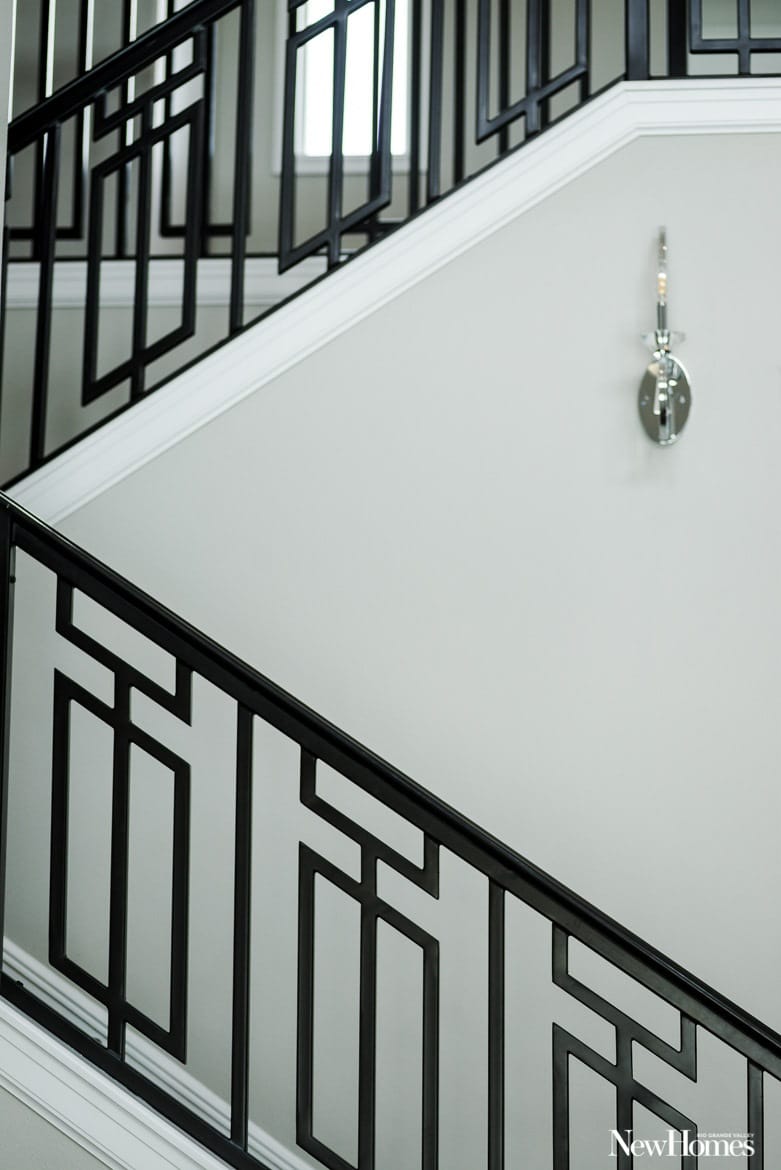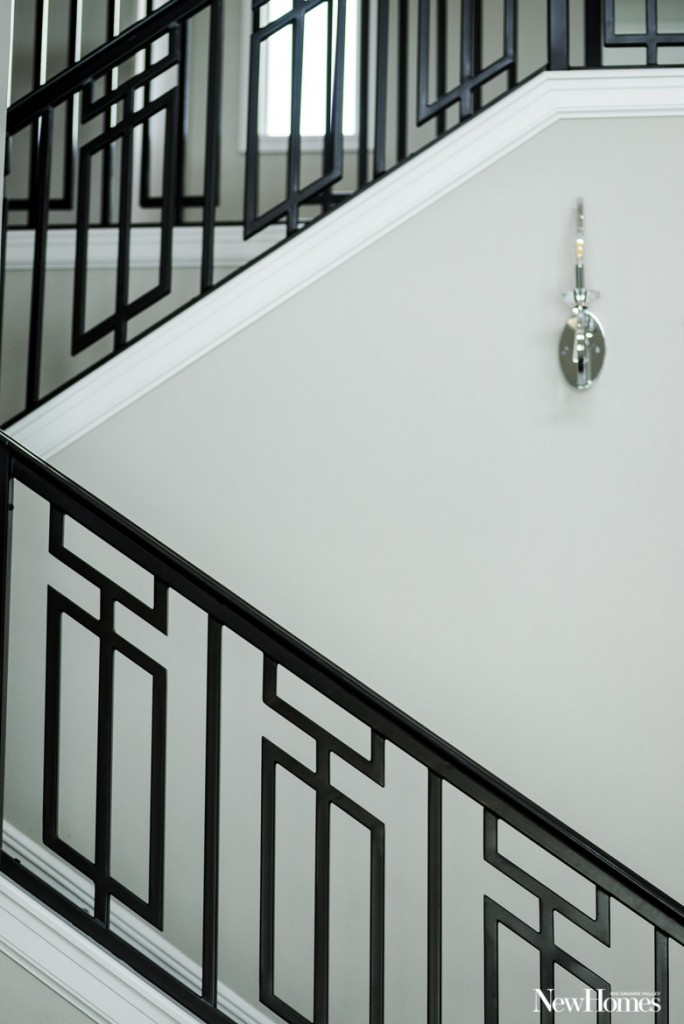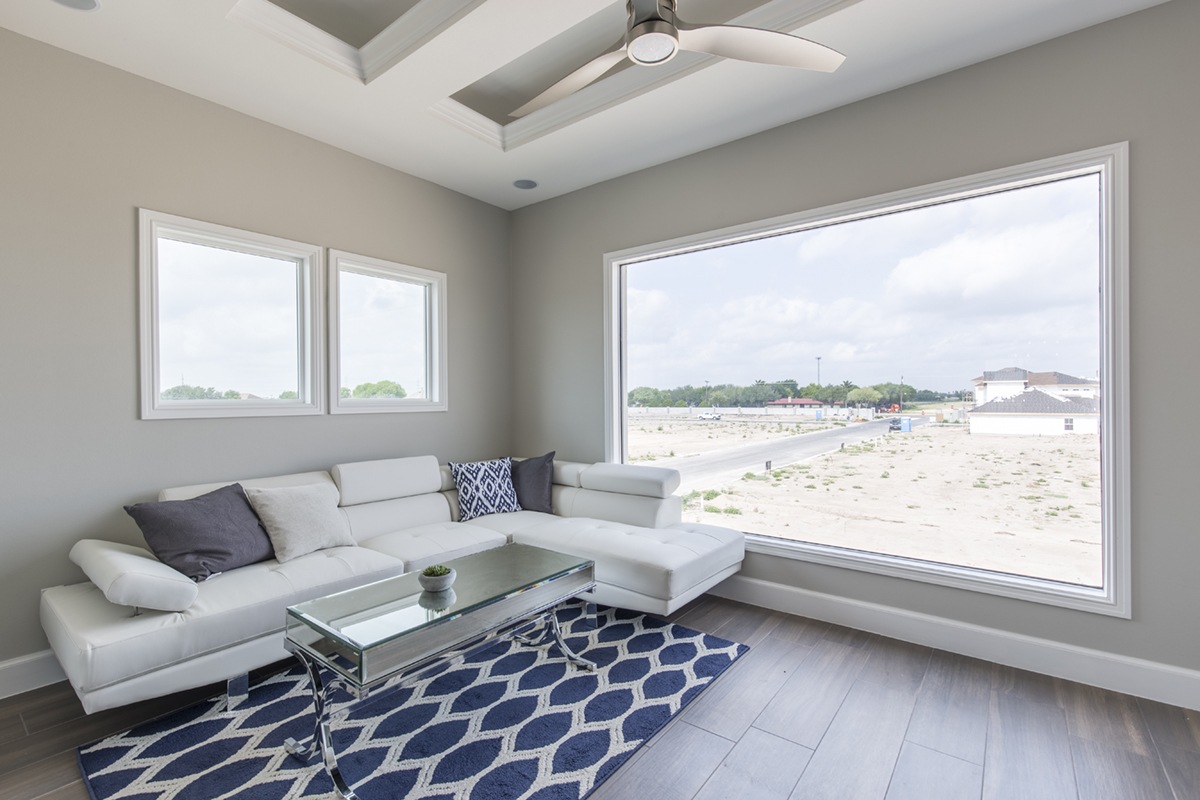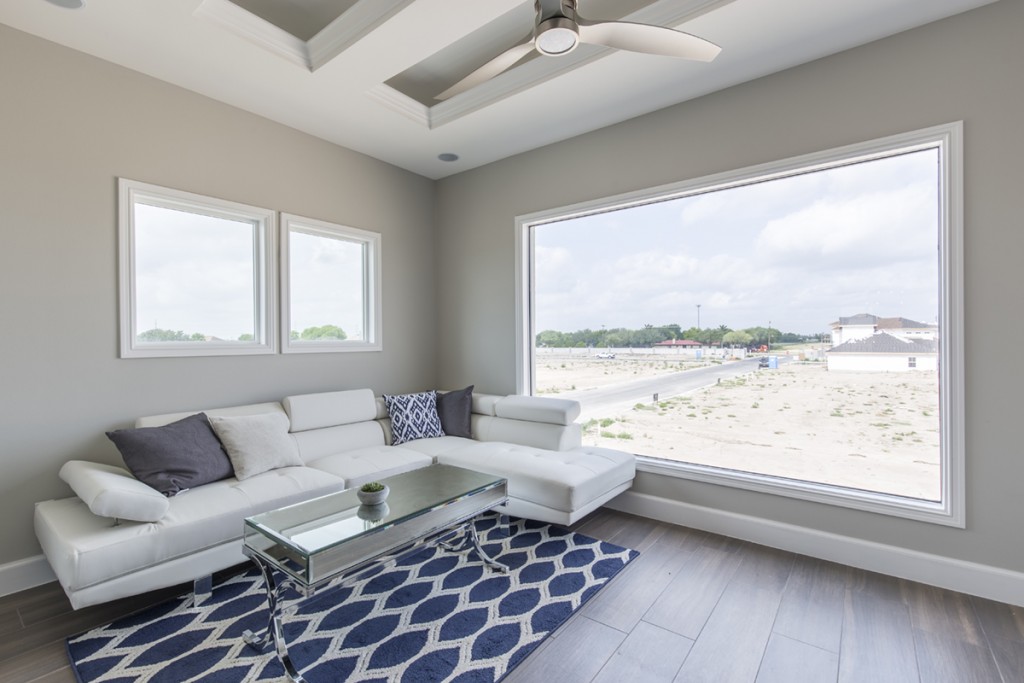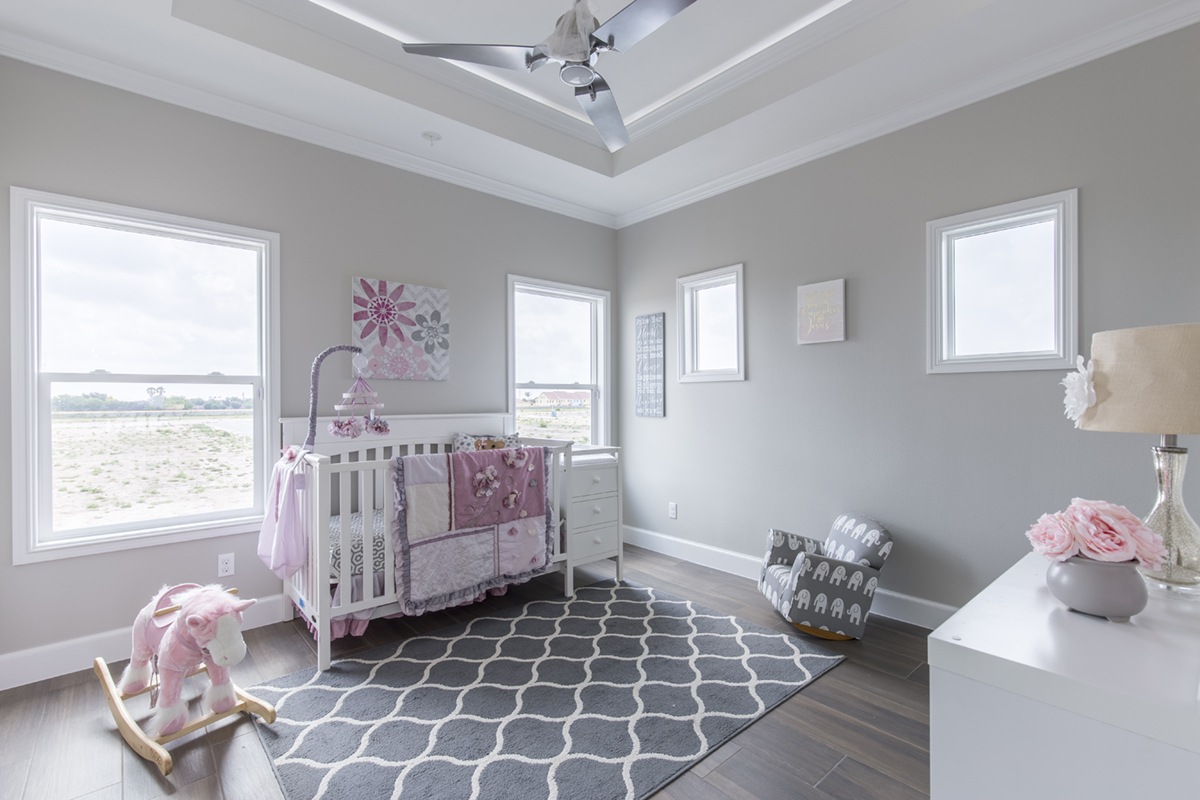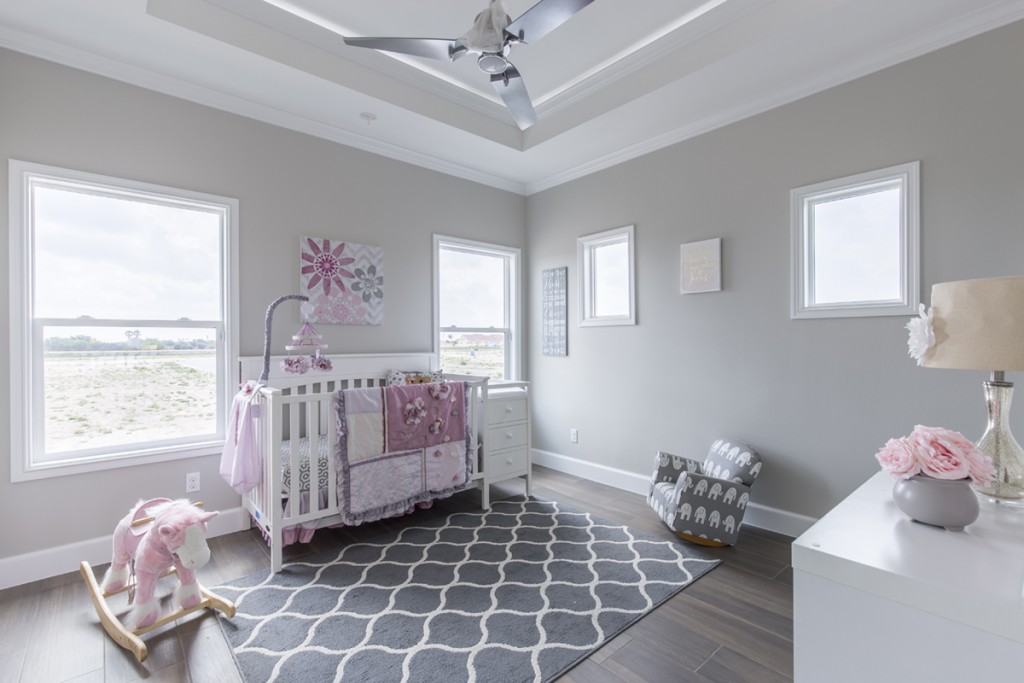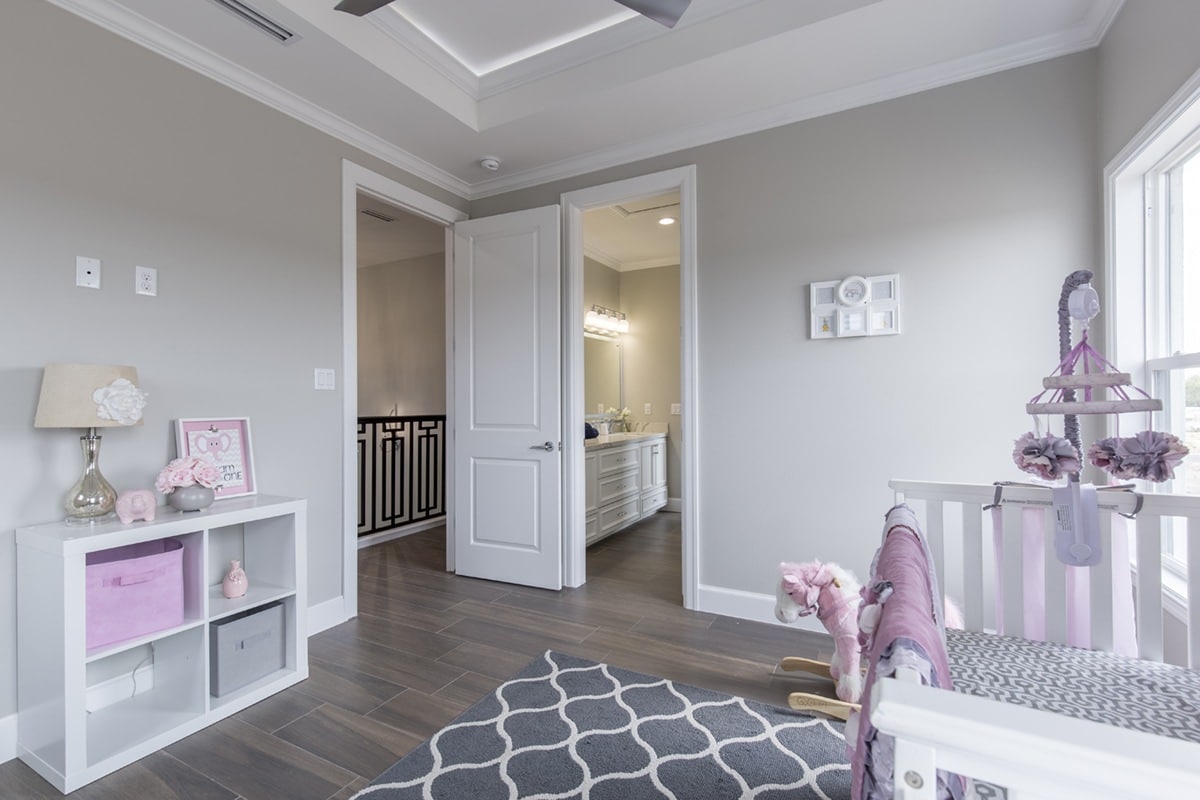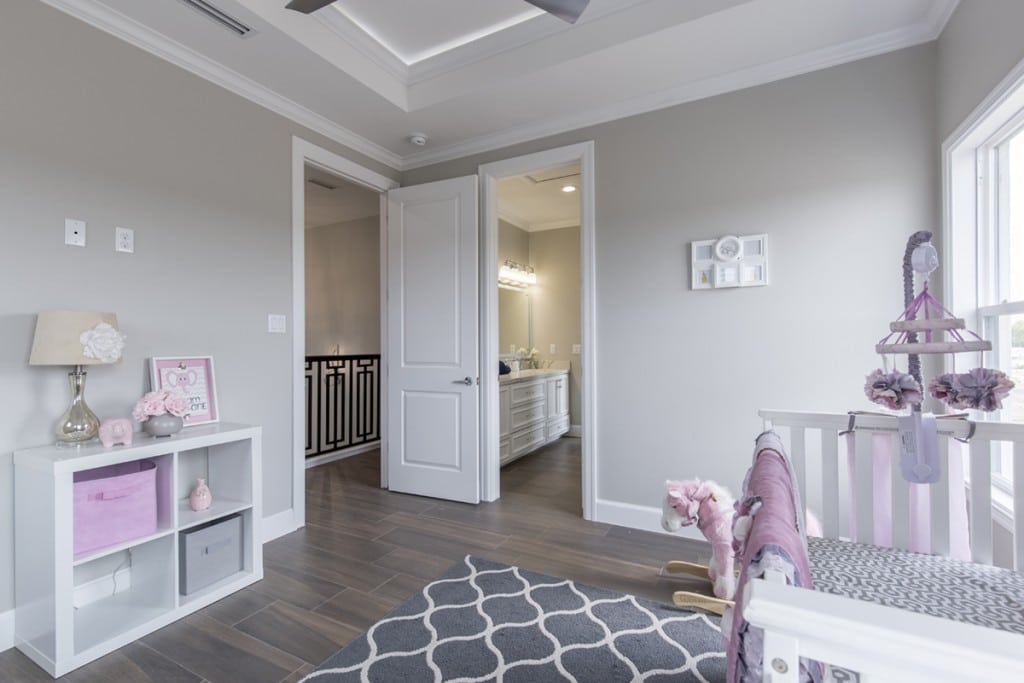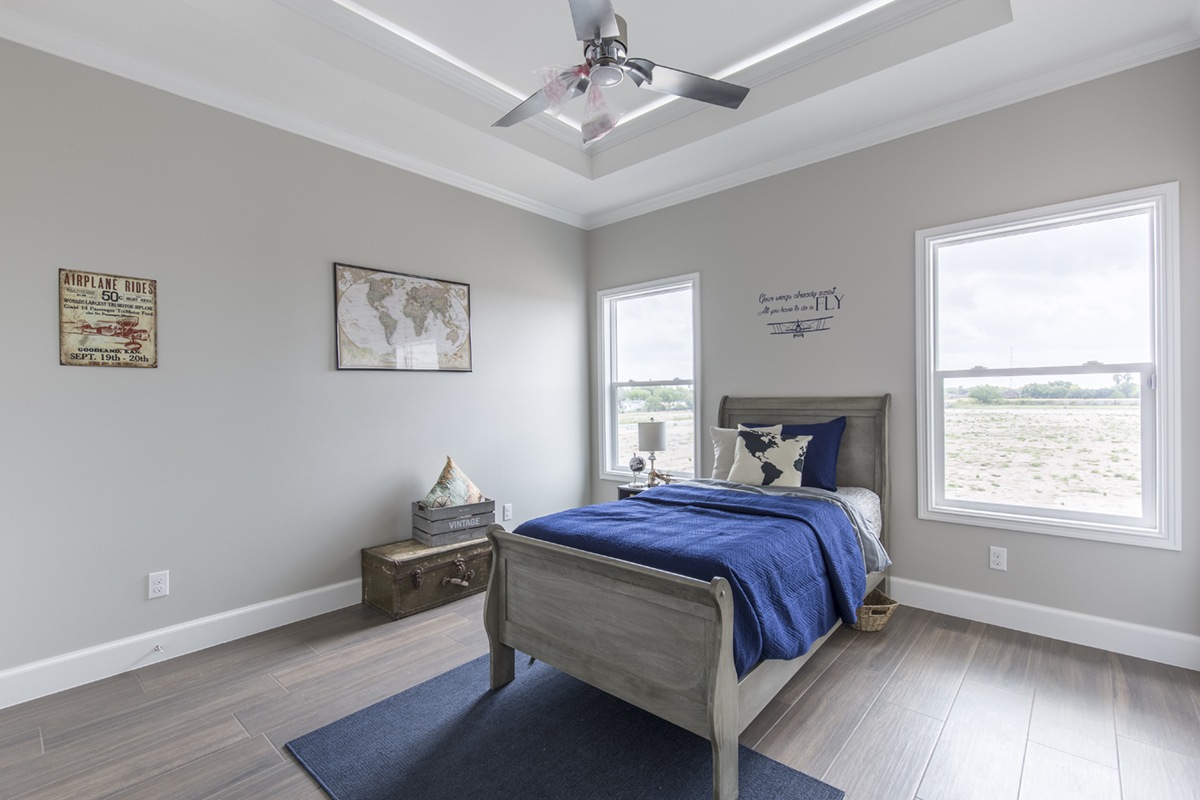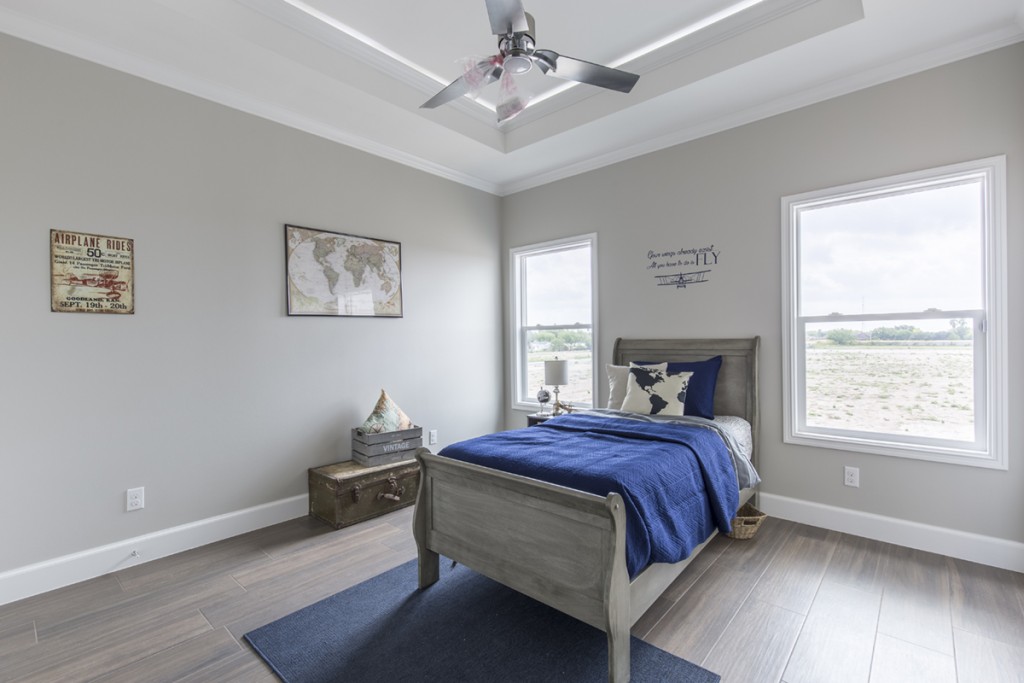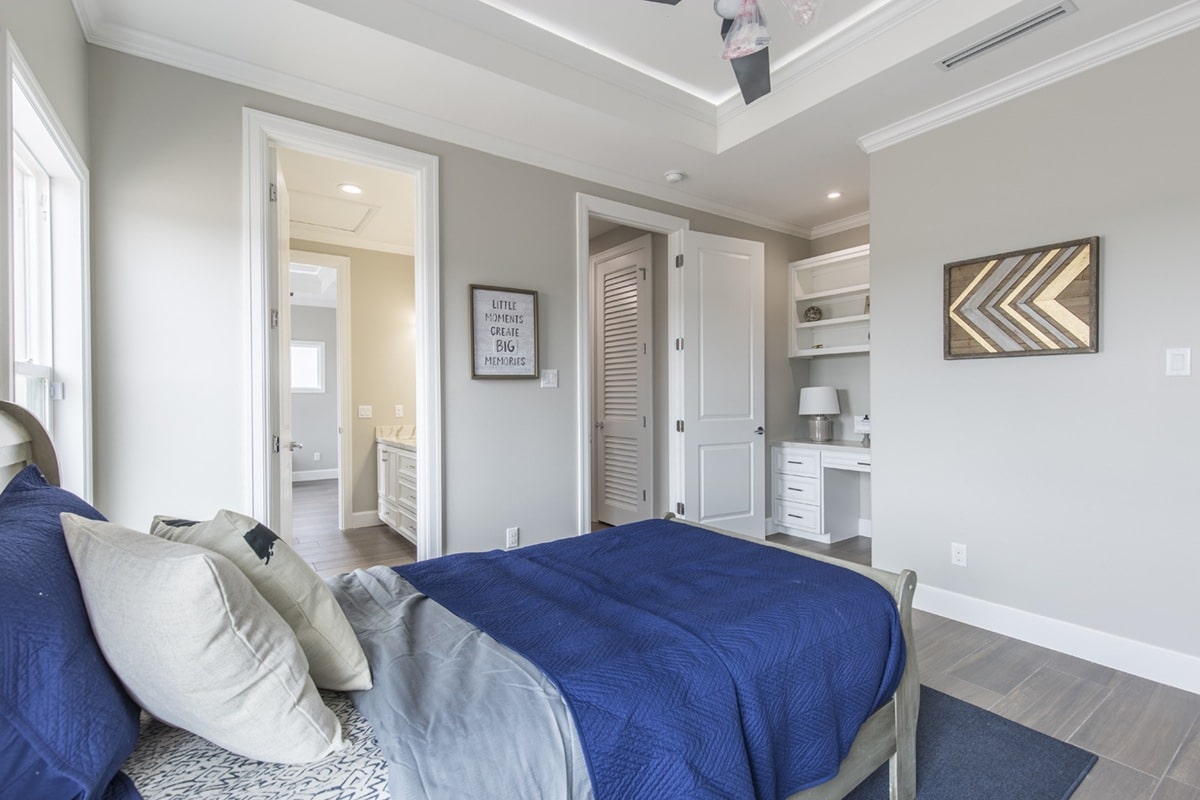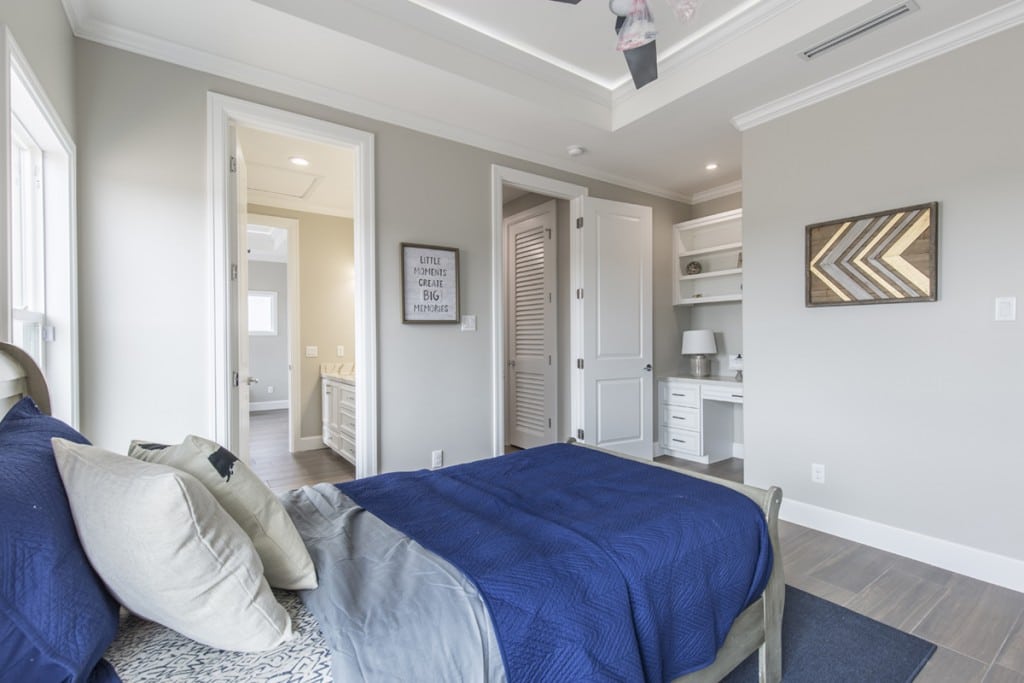 And finally, Innovative Homes considered things we don't always think of, yet we should add to our wants and needs in a new home: an outdoor pool, a whole-house sound system, an alarm system with security cameras, and energy efficient appliances, lighting, and spray foam insulation.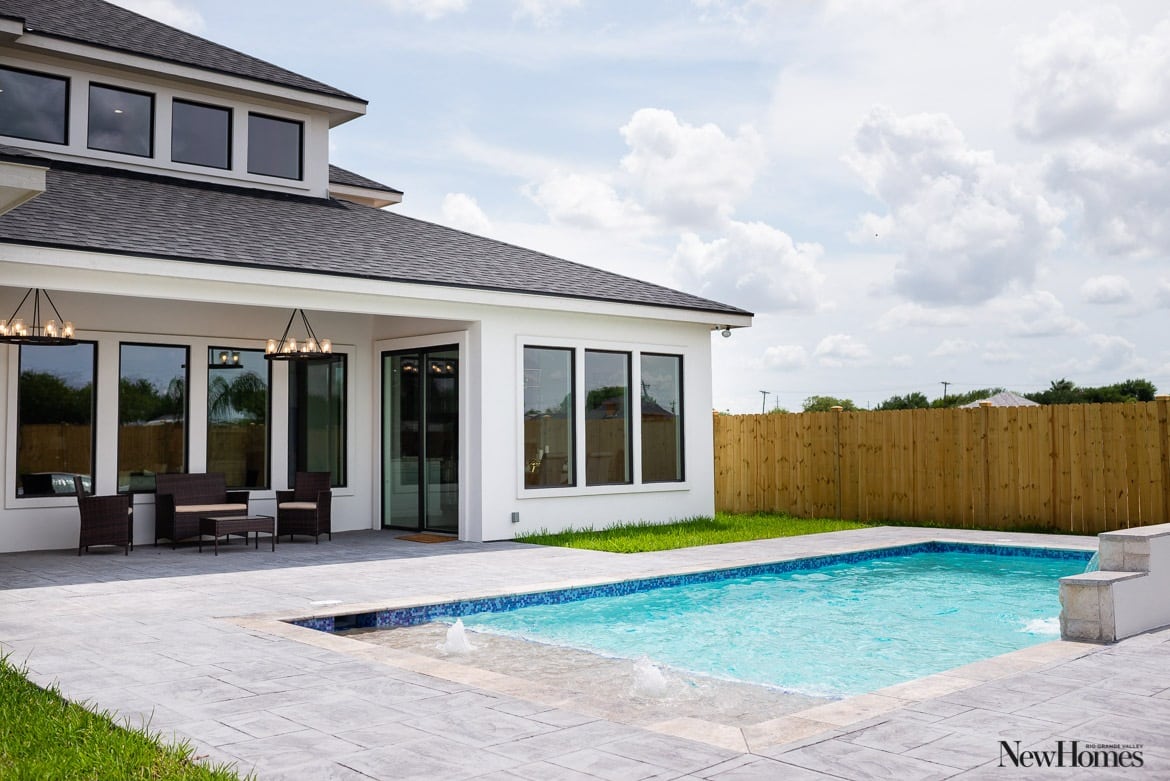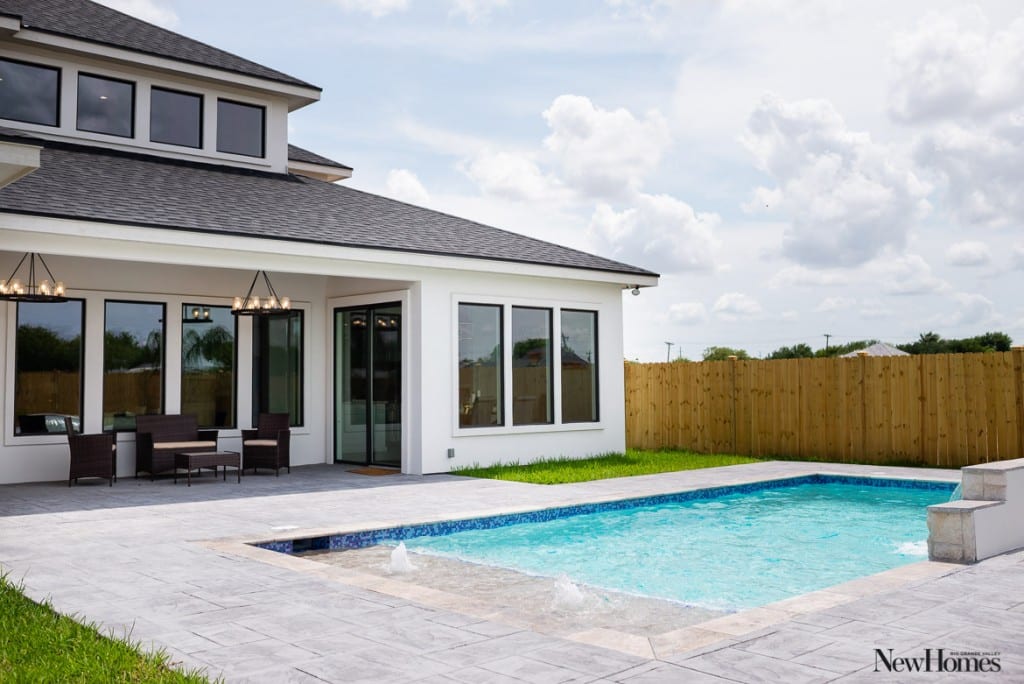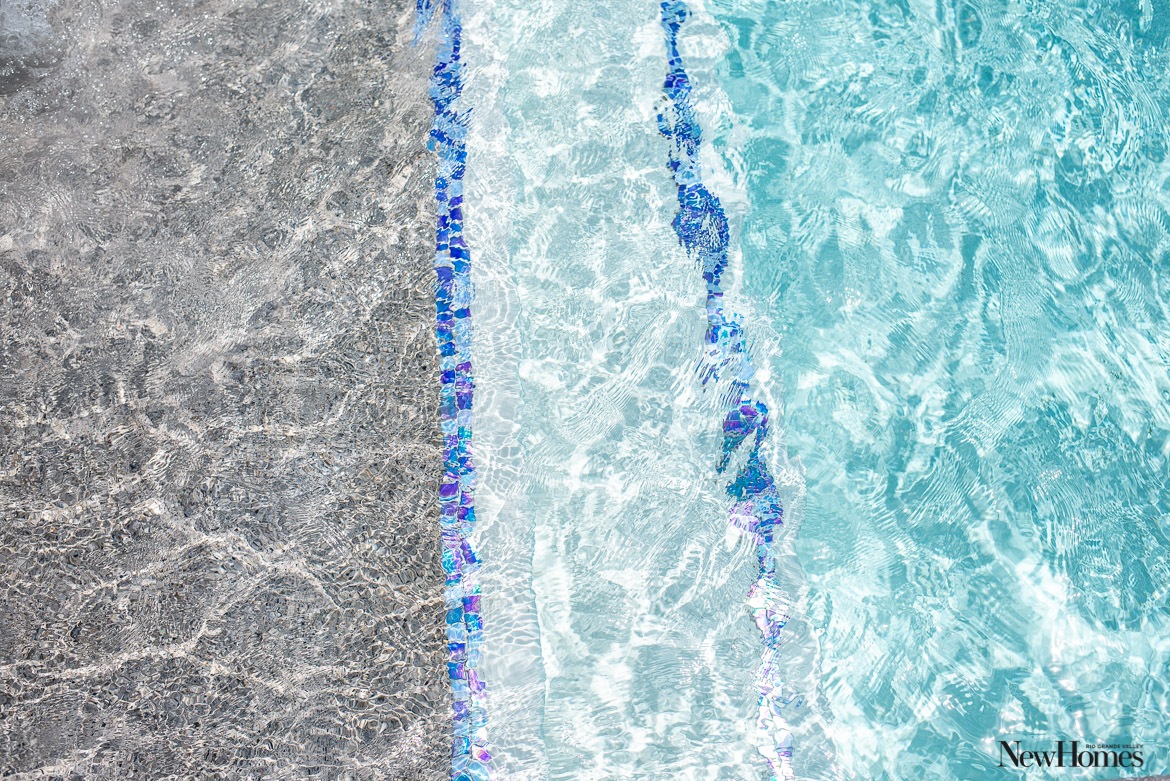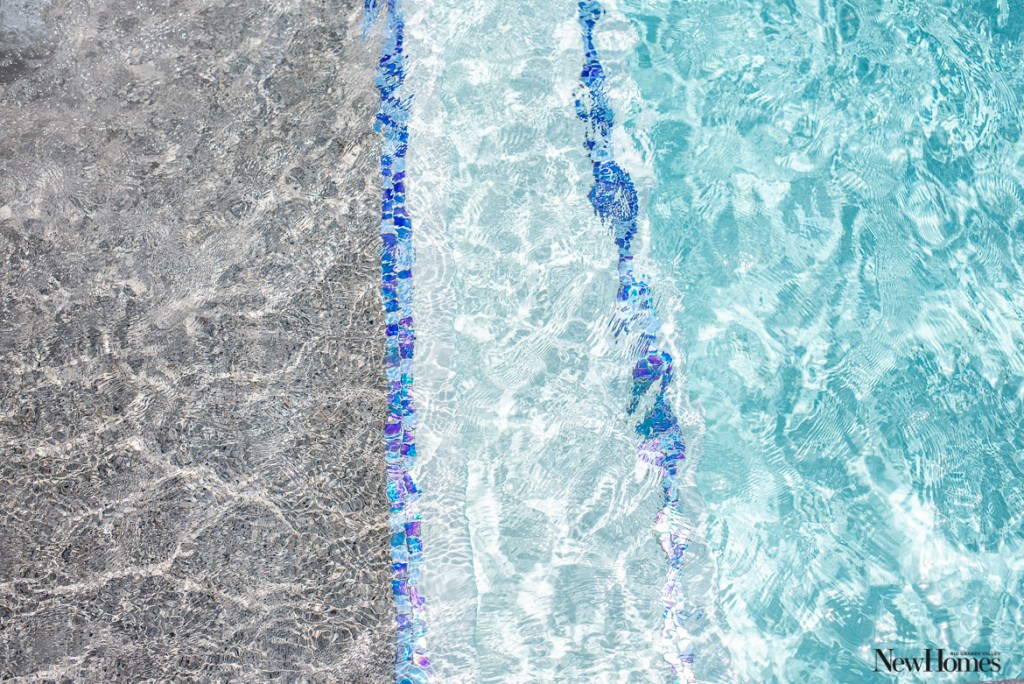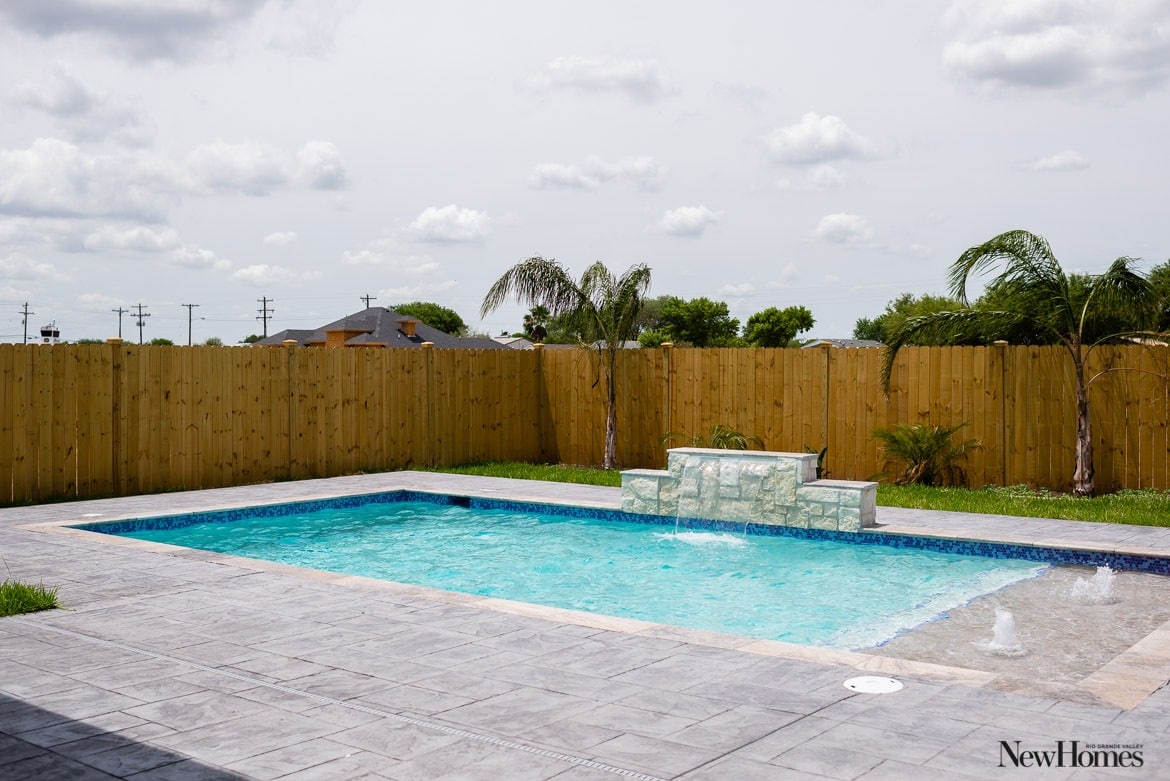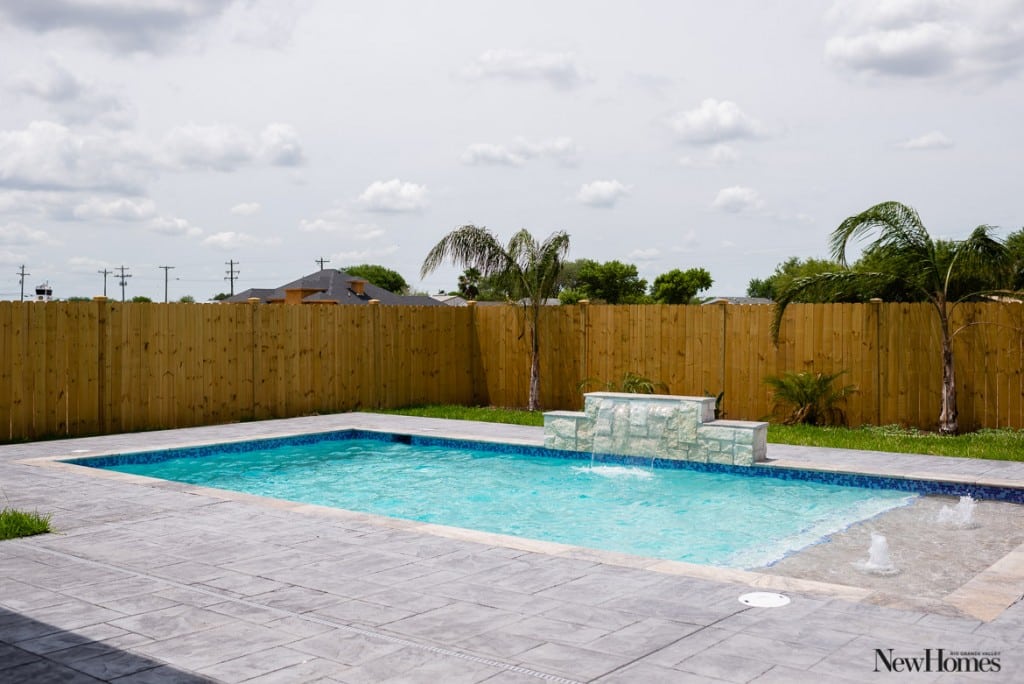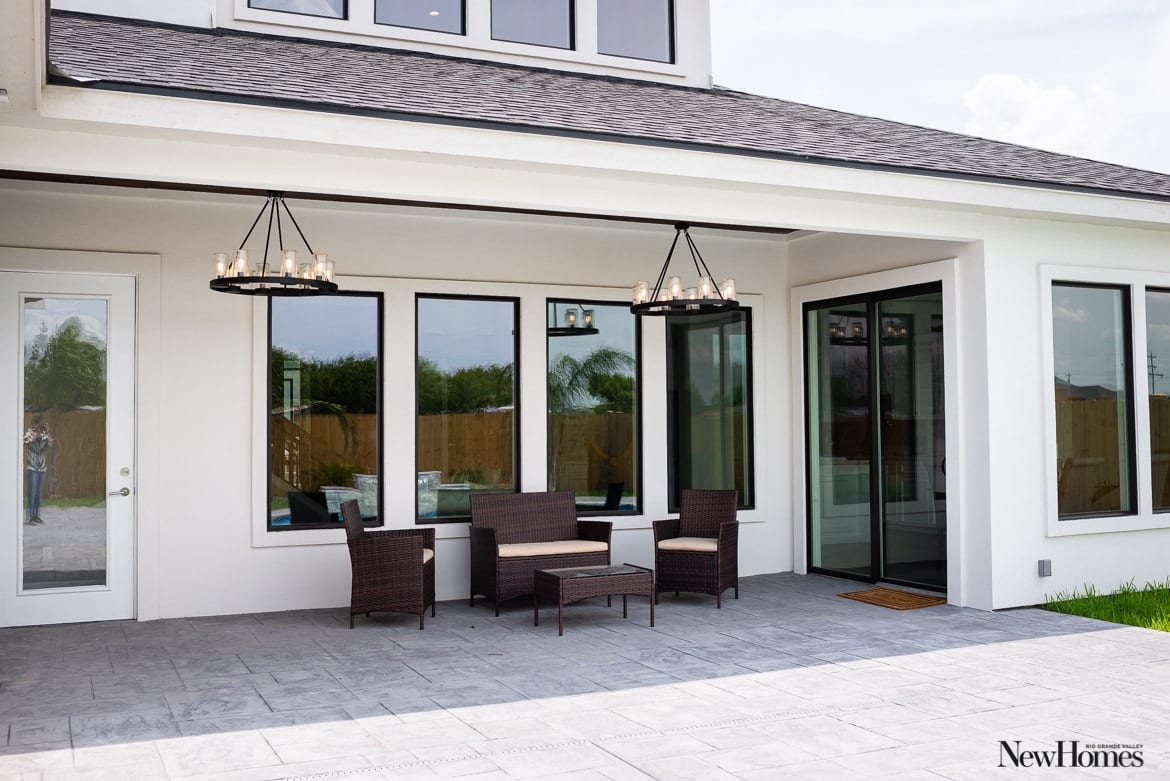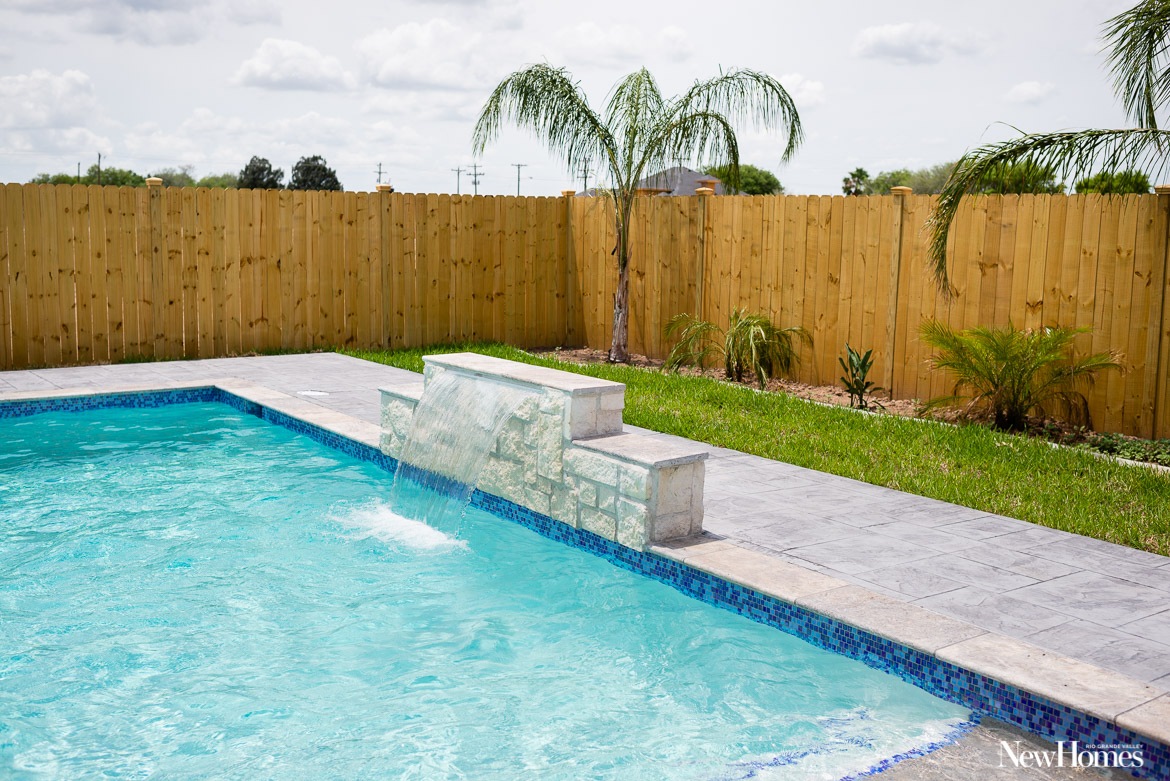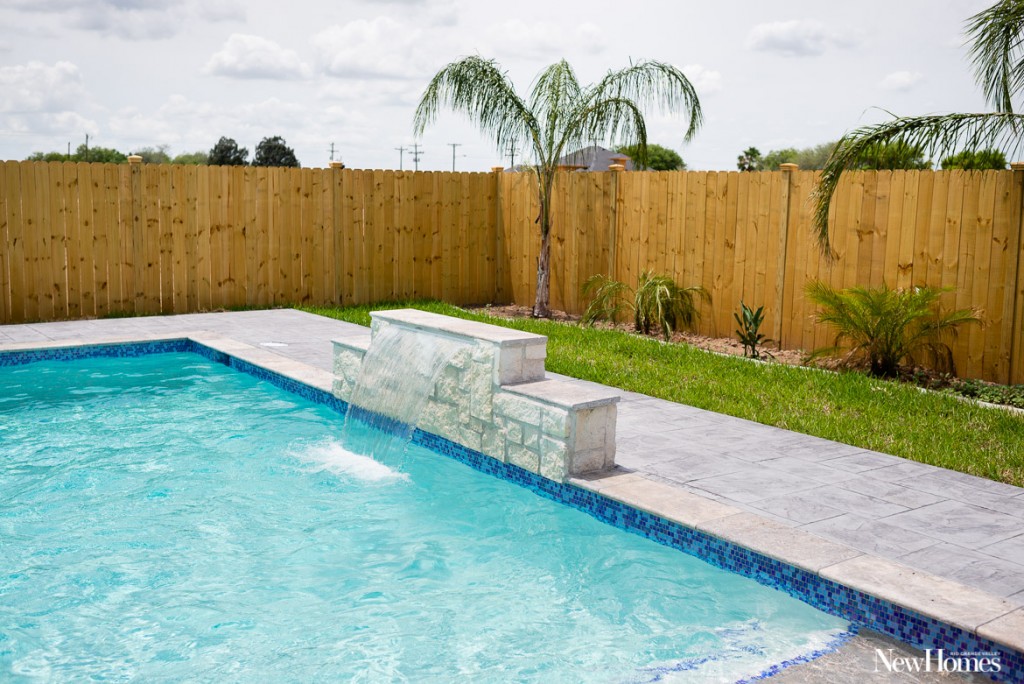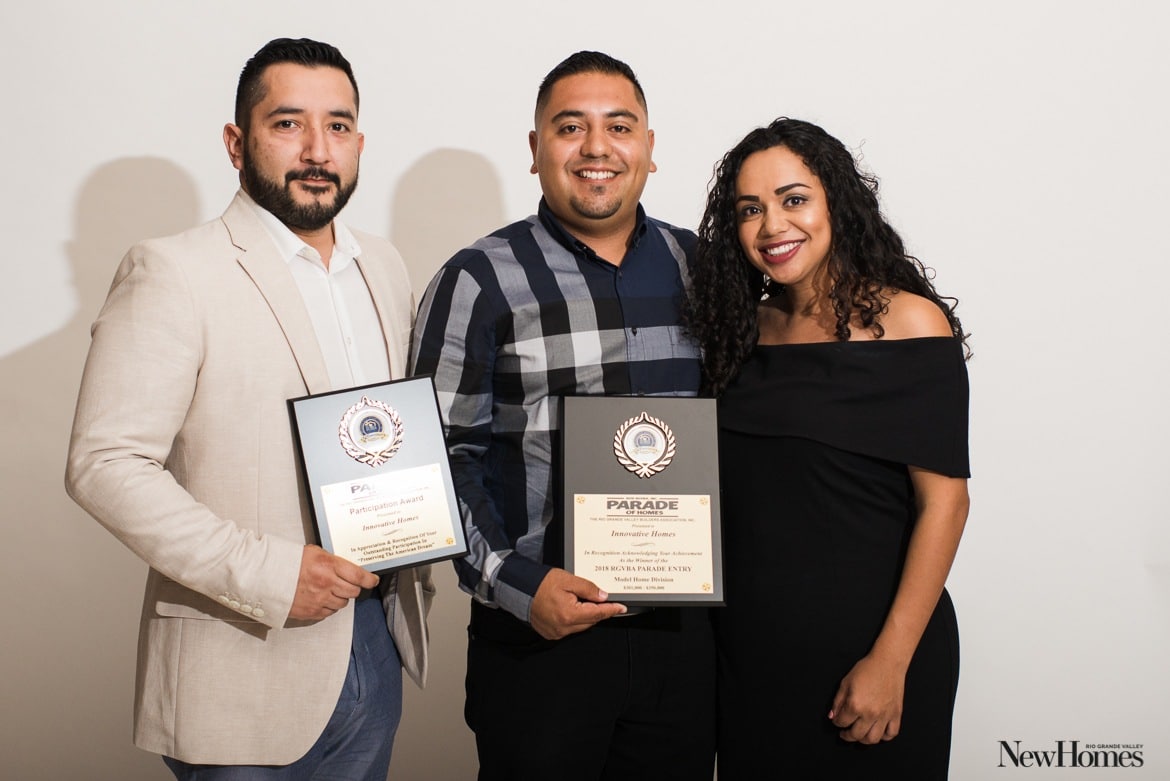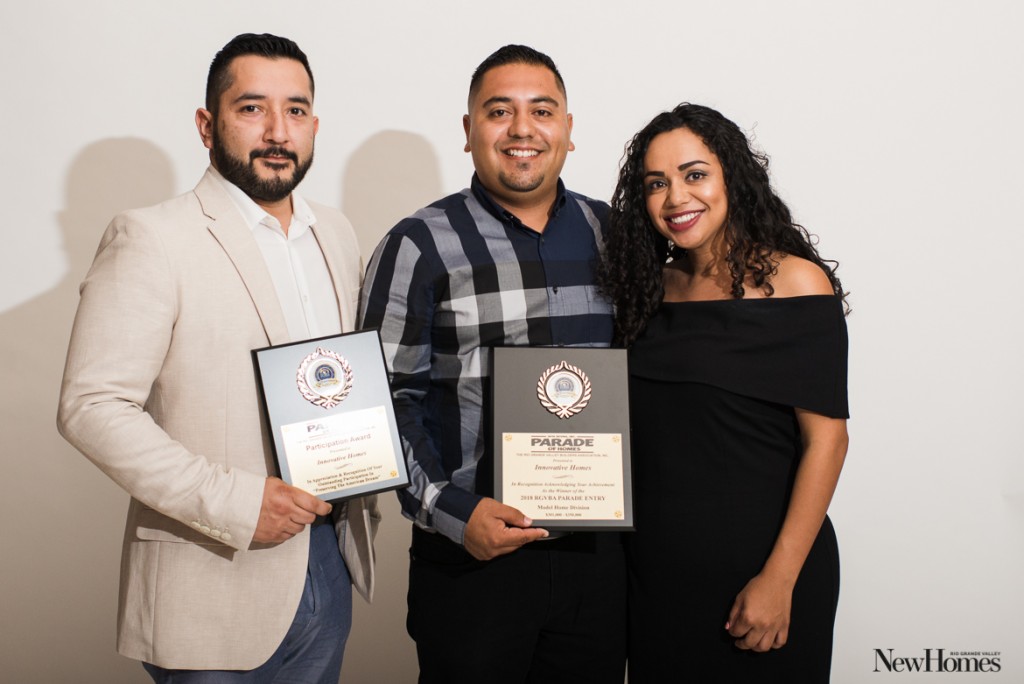 (L-R): Edgar Gallegos, Peter Vargas, & Mayra Martinez
The home, winner of "Best Model in the $301 to 350" division, has it all: beauty and brains. Now, this actual award winning home has been sold, but Innovative Homes would be more than happy to design and build your new home. All you need to do: give Peter Vargas a call at (956) 566-7629, or email him at peter@innovativehomesrgv.com. You may also follow them on Facebook.
Special thanks to the Rio Grande Valley Builders Association for putting together an excellent Parade of Homes event.
We'd love to hear your thoughts about this home. Use the comments section below to show some love.
Follow us on Instagram for a daily dose of beautiful new homes in the Rio Grande Valley! Click here: @RGVNewHomes
© 2018 RGV New Homes Guide & Across Media Marketing, LLC.
Unauthorized use and/or duplication of this material without express and written permission from this site's author and/or owner is strictly prohibited. Excerpts and links may be used, provided that full and clear credit is given to RGV New Homes Guide with appropriate and specific direction to the original content.