Sierra Title of Hidalgo County Hosts its 40th Annual Tamalada
Yes, for 40 years, Sierra Title of Hidalgo County has been hosting a Tamalada at its main branch office in McAllen, Texas. The Tamalada has long been a tradition for Sierra Title and is held annually to show the company's appreciation to its extended family of customers and friends in the industry for their loyal support during the year. The event has become synonymous with the advent of the holiday season that begins with Thanksgiving—often just a few days away after the Tamalada takes place.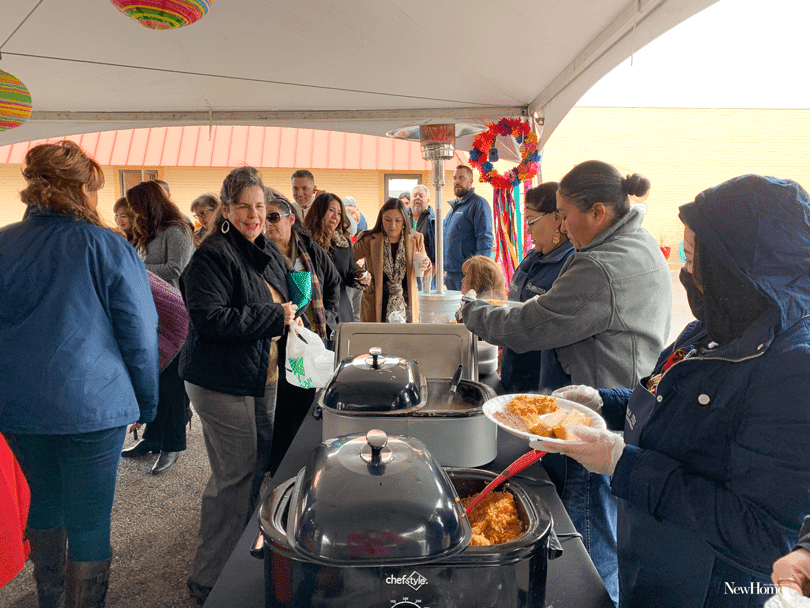 Nothing makes a meal of hot tamales with rice and beans taste better than cold weather. And at this year's Tamalada on November 13, we got exactly that. It was a cold day, but dry despite the previous rainy days. And with the help of thoughtfully placed heaters and warm smiles of those who attended, it was a comfortable and beautiful day for this wonderful occasion.
Sierra Title's yearly Tamalada allows us all to take some time out during the middle of a busy workday to enjoy a meal with acquaintances, friends, and family, and reminds us to appreciate all of the blessings that we should be thankful for. Our congratulations and appreciation go out to the staff and management of Sierra Title of Hidalgo County for 40 years of sharing with the community.
(L-R) Matt Wilson, John King, Estella Lopez, and Marielsa Pulido.