SPEER Hosts Code Workshop and Training
TheSouth-Central Partnership for Energy Efficiency as a Resource (SPEER) hosted an Energy Code workshop and training for local builders, building inspectors, and other building industry professionals in McAllen, Texas, on April 29, 2021.
Jason Vandever, Energy Code Compliance Program Manager for SPEER, presented classroom instruction on the changes in the residential chapters of the 2021 energy code. The new 2021 International Energy Conservation Code (IECC) promises to improve the energy efficiency of residential and commercial buildings by at least 10%. The 2021 IECC will provide additional efficiency, a better understanding of requirements, and more flexibility for code users and local jurisdictions.
Classroom instruction in the morning session was followed by field training from Jason Vandever at a home in the pre-drywall construction stage. The home, enrolled in the BUILT TO SAVE® program, was provided by Villa Homes.
The field training allowed attendees to get close up and personal training on how to improve the energy efficiency of a home, as well as addressing a variety of issues pertaining to the building envelope, HVAC systems, and other integral components that affect the efficiency and the quality of construction. The field training also addressed one of the most common areas of construction litigation—moisture and water damage—and provided instruction on how to properly install windows, house wrap, flashing, and weep screed on stucco-constructed homes.
The Code workshop was very well attended, and the home builders who participated in this event should be commended for investing their time and effort to work on improving the quality of their homes for their homebuyers.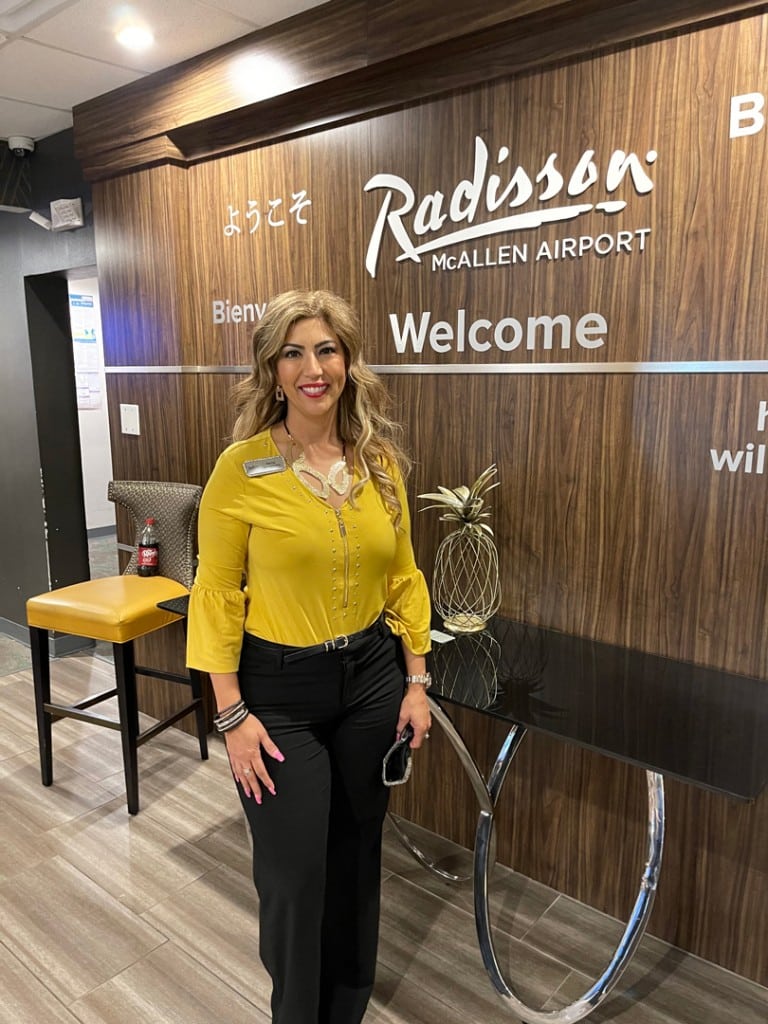 Attendees enjoyed breakfast, and there were many lucky winners of generous gift cards given throughout the day.
A big thanks goes out to Jason Vandever and SPEER for an outstanding presentation, and to all the generous sponsors who made the event possible: Magic Valley Electric Cooperative, the BUILT TO SAVE® Program, the AEP Texas High Performance Home Program, Texas Gas Service, the Rio Grande Valley Builders Association, and the Radisson Hotel McAllen Airport.
(L-R) Garret Dorsey, AEP Texas Representative; Johnathan Sloss, MVEC Representative; Marcy Alamia, RGVBA Executive V.P.
© RGV New Homes Guide, 2021. Unauthorized use and/or duplication of this material without express and written permission from this site's author and/or owner is strictly prohibited. Excerpts and links may be used, provided that full and clear credit is given to RGV New Homes Guide with appropriate and specific direction to the original content.