Pictorial History of the RGV Builders Association. A look back at 50 years (1968-2018).
2017 RGVBA, Inc. Parade of Homes Officers & Directors, (L-R): Rafael Munguia, Caribella Homes; Victor Lopez, Texas Gas Service; Abraham Quiroga, Magic Valley Electric Coop (Treasurer); Marielsa Pulido, Sierra Title Company; Isaac Smith, Matt's Building Materials; Marcy M. Alamia, RGVBA Executive V.P.; Jack Pollock, Frontera Homes; Sandra Brown, Sorrento Fine Homes (President); Eddie Garza, Infinity Homes (Vice-President); Delfino Gaona, Keystone Construction.
---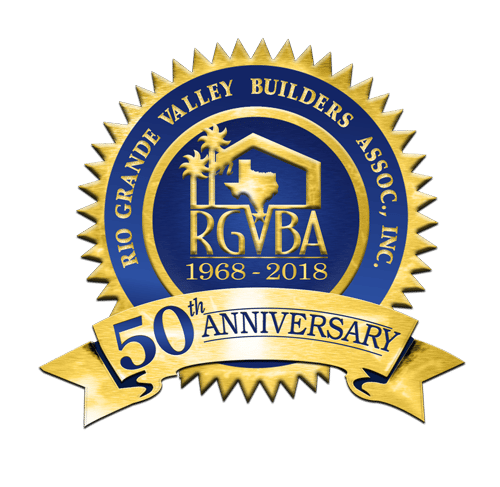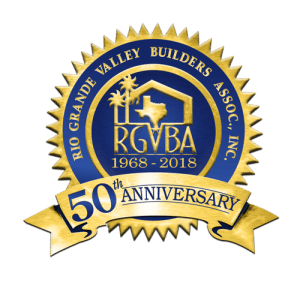 The Rio Grande Valley Builders Association Proudly Celebrates the Milestone of50 Years of Working Together to Help People Achieve The American Dream of Home Ownership.
This pictorial history is in honor of the many members, living and deceased, who over the course of the last 50 years have contributed their time, talents, and resources for the benefit of new home construction in the Rio Grande Valley of South Texas.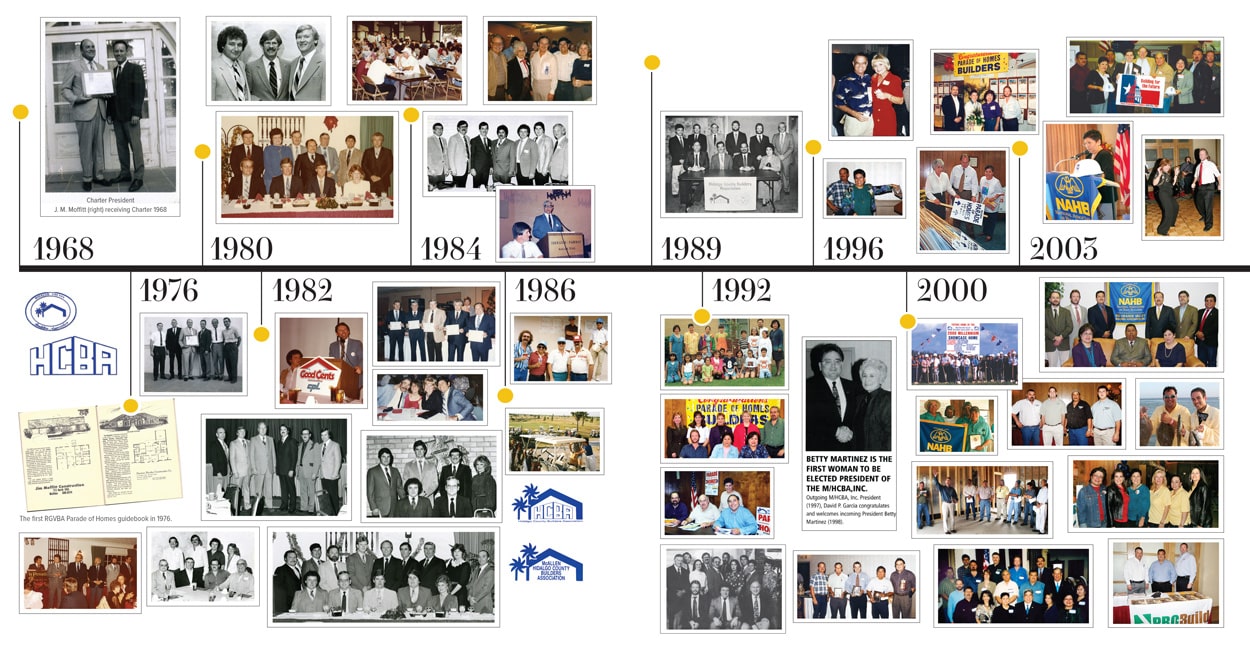 ---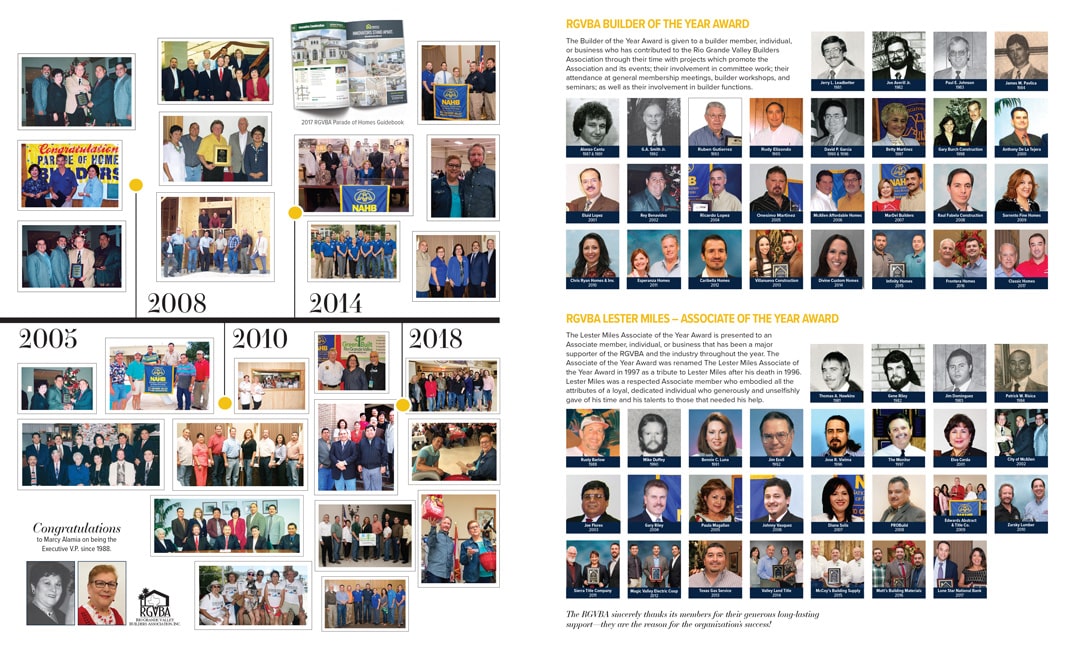 ---
Congratulations to Marcy Alamia on being the Executive V.P. since 1988!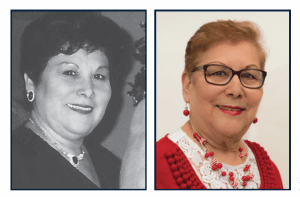 Read our online magazine to view full article about the RGVBA 50th Anniversary.
---
Follow us on instagram for a daily dose of beautiful new homes in the Rio Grande Valley! Click here: @RGVNewHomes
© 2018 RGV New Homes Guide & Across Media Marketing, LLC.
Unauthorized use and/or duplication of this material without express and written permission from this site's author and/or owner is strictly prohibited. Excerpts and links may be used, provided that full and clear credit is given to RGV New Homes Guide with appropriate and specific direction to the original content.